Hot Springs & Shopping in Tokyo! Visit Ariake Garden for Onsen, Shopping, Dining, & an Enormous Muji!
One of Tokyo's newest shopping facilities, complete with one of the region's largest Muji locations, Ariake Garden has been a hot topic ever since its grand opening at the peak of the pandemic. And that's in large part because this shopping mall not only has some exciting shops and restaurants, but also a real Japanese onsen called Izumi Tenku no Yu. It's one of the few natural hot spring spas in Tokyo, and onsen lovers in the city shouldn't miss it! Plus, Ariake Garden provides a free shuttle bus directly to and from Haneda Airport, which has been actively increasing both domestic and international flights. It's a convenient stop on your Tokyo travel itinerary!
The Convenience of Ariake Garden – Onsen, Shopping, and More – Next to Odaiba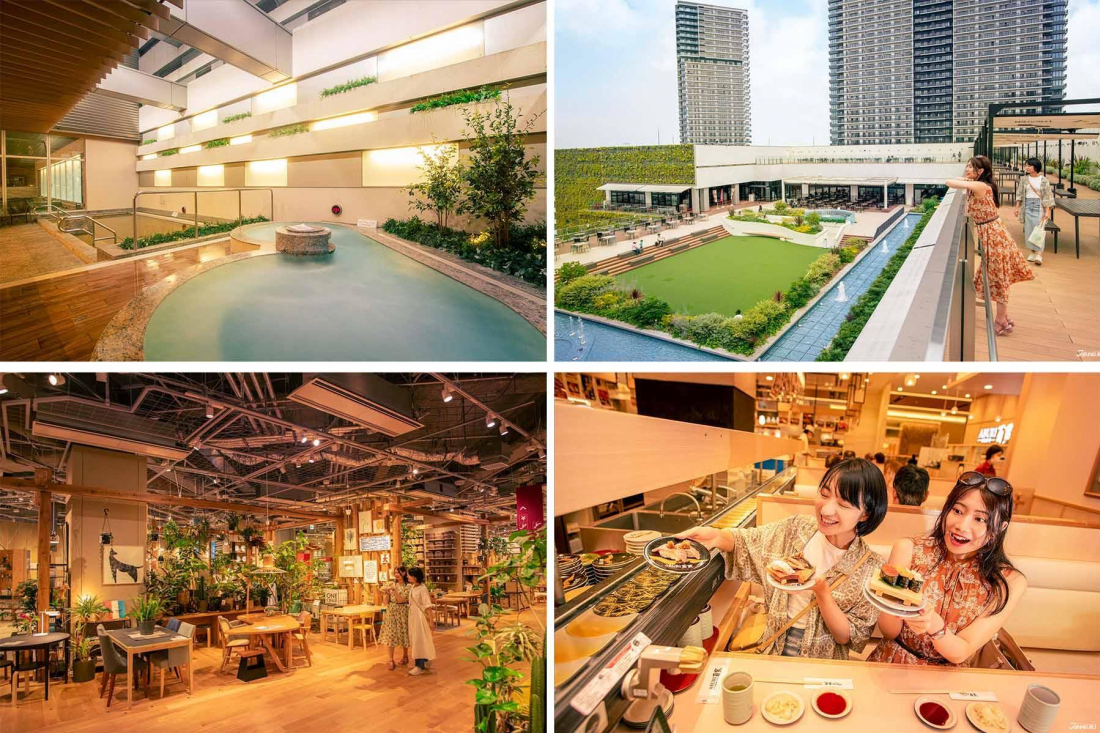 Located next to the better-known area of Odaiba, Ariake has seen a lot of development in recent years, with quite a few new spots set up in anticipation of the Tokyo Olympics and the nearby Olympic Village. Despite the scaled-down Olympic games, the area's many new facilities have been thriving with Japan now back open, and the extra attention has helped the general area become more and more popular as a sightseeing destination. Travelers now hop on the train to visit Small Worlds Miniature Museum, TeamLab Planets, Toyosu Market, the huge Gundam mecha standing in Odaiba, and much more.
As a part of this wave of new life in the Tokyo Bay area, Ariake Garden opened during the pandemic as a uniquely multifaceted facility, with shopping, hot springs, restaurants, and a theater for live performances. Not only does it house one of the biggest Muji shops in the Kanto region (with a strong flagship feel), but also an AEON STYLE supermarket and a KOJIMA x Bic Camera – popular among foreign tourists with a hankering for some serious shopping. And there's no denying that the Natural Hot Spring Izumi Tenku no Yu, with its many baths and spas, has become a fast favorite for the many onsen enthusiasts passing through Tokyo. This hot spring is one of just a few coveted natural onsen facilities popping up around the city!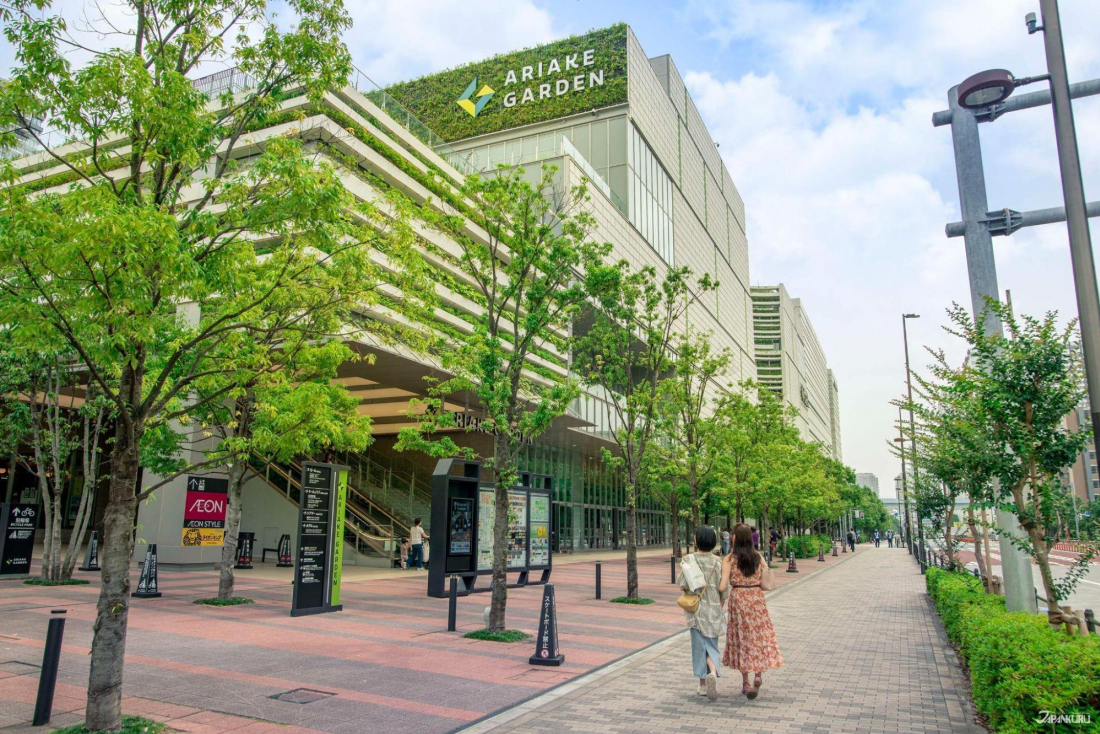 Plus, with a free shuttle bus ferrying travelers between Ariake Garden and Haneda Airport Garden (in Haneda Airport Terminal 3) getting around in Tokyo is easier than ever. It's definitely a boon for tourists who value flexibility. So follow us on a quick tour of Ariake Garden, from the hot springs to some of the best food and shopping.
Ariake Garden (有明ガーデン)
2-1-8 Ariake, Koto City, Tokyo
Hours:
  Shops: 10:00 – 21:00
  Dining: 11:00 – 23:00
Public Transportation:
  4 min from Yurikamome Ariake Station
  3 min from Yurikamome Ariake-tennis-no-mori Station
  6 min from Rinkai Kokusai-Tenjijo Station
Official Website (jp)
Onsen: Izumi Tenku no Yu Ariake Garden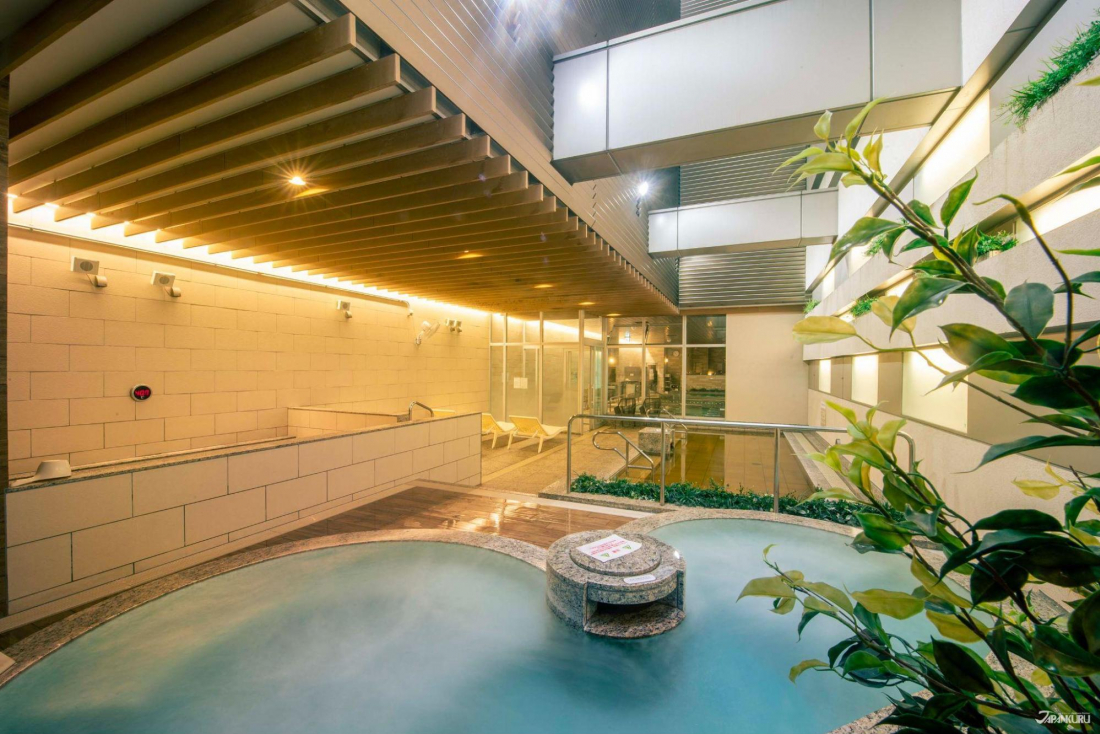 Izumi Tenku no Yu provides onsen spa facilities 24 hours a day, with natural hot spring water gushing up from 1,500 meters underground to fill the onsen's eight different bath facilities (currently seven for women). There are indoor baths and outdoor baths, five floors up and open to the sky, plus various saunas, and even "bedrock baths" where you can enjoy the heat of warmed natural stone. Hot springs are believed to have all kinds of healing effects in Japan, soaking away the fatigue of travel and everyday stress. In addition, Izumi Tenku no Yu's amber-colored high-salinity open-air bath is said to be a "bijin no yu" (美人の湯) which leaves your skin looking bright and beautiful, and their carbonated spring water and bubble baths are thought to warm your whole body and improve circulation!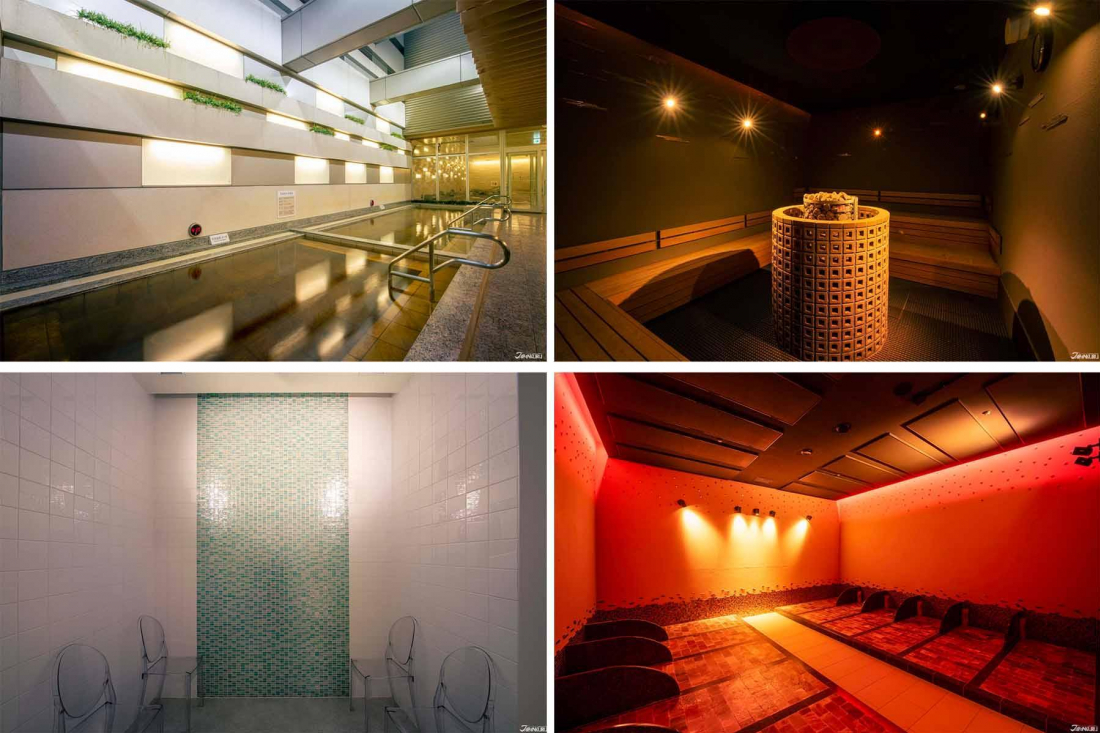 Aside from the onsen baths, the spa also has both hot and dry saunas, and using both kinds is said to enhance their metabolic effects. For deep relaxation, try any of the five different natural-stone bedrock baths, or take advantage of their spa offerings with an aromatic oil massage.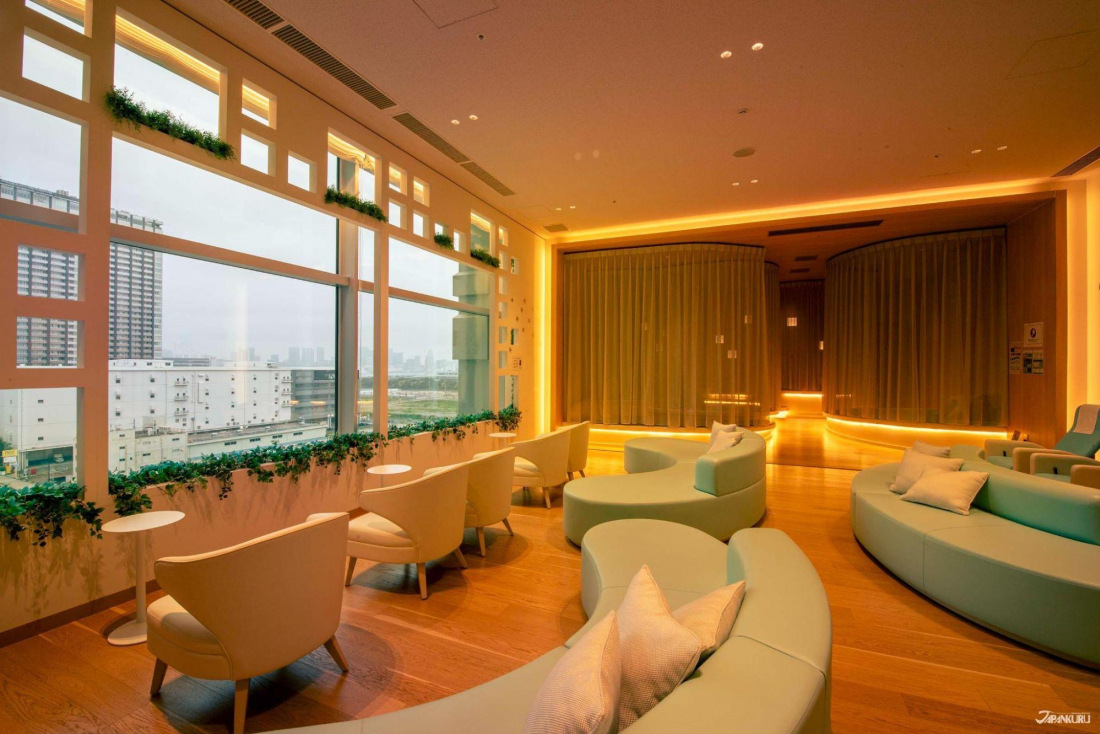 Izumi Tenku no Yu comes equipped with plenty of spacious rest areas, like the Relax Lounge made for quiet relaxation, and the Cafe Lounge perfect for chatting with friends, both on the fifth floor. The spa even has its own restaurant, Ariake Kitchen, which offers a variety of refreshing drinks and food options. Up on the sixth floor, there's another unique relaxation space reserved just for women, perfect for a quick break between baths, or cooling down after a long soak.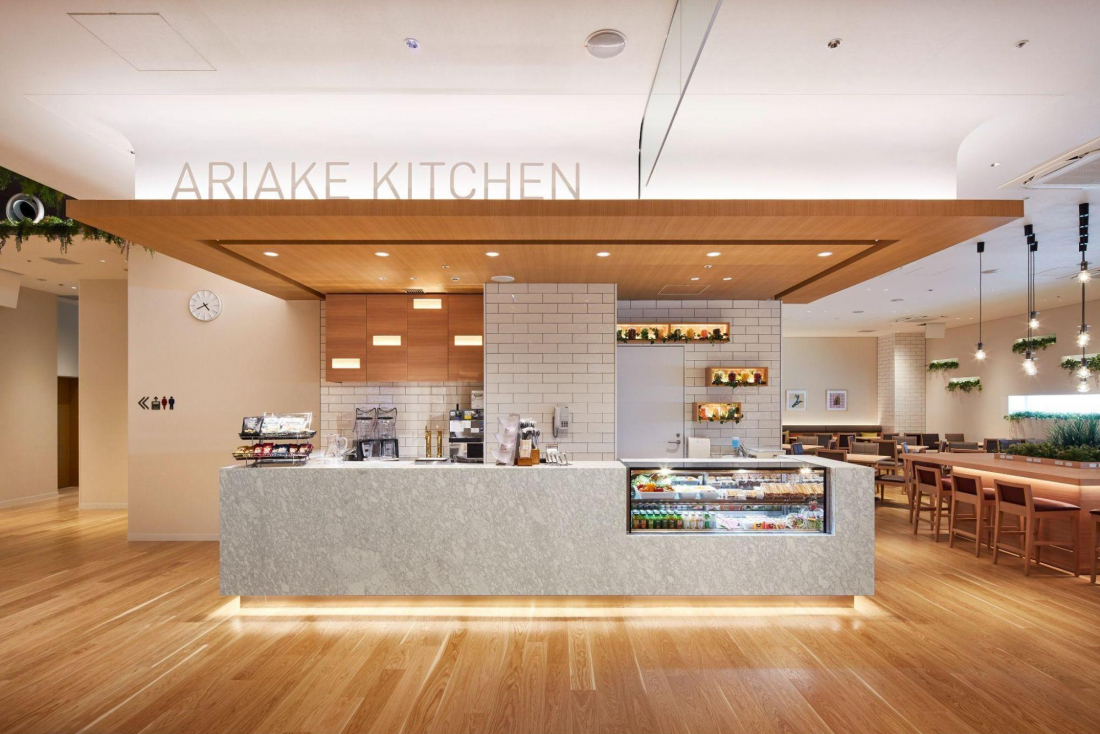 Natural Hot Spring Izumi Tenku no Yu Ariake Garden (天然温泉 泉天空の湯 有明ガーデン)
2-1-7 Ariake, Koto City, Tokyo
Hours: 24/7
  *Reception closed 1:00 – 5:00 (early morning)
  *Baths closed 1:30 – 5:00 (early morning) due to cleaning.
  *Open all year round, except for possible monthly inspection days. Please see the official website for announcements regarding any facility closures.
Official Website (jp)
*Natural hot spring water pumped, heated, and circulated from a local source.
Shopping: Cultivate a Tokyo Lifestyle, from Fashion to Home and Appliances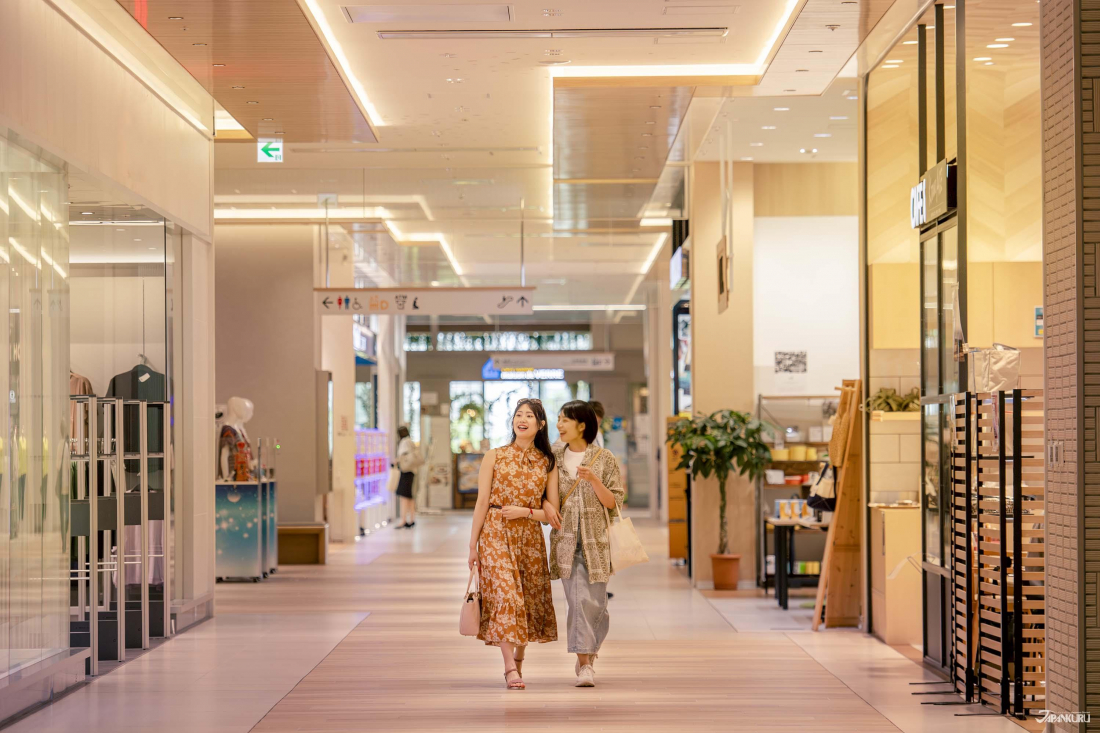 Ariake, near Odaiba and part of the same chunk of Tokyo built out onto the water of Tokyo Bay, feels a little futuristic thanks to the area's status as a newer development. And unlike most of central Tokyo, it has a uniquely airy and expansive atmosphere, far from the cramped streets of the inner city. And it's in this part of Tokyo that Ariake Garden sprawls across the landscape, with fresh greenery giving way to Muji, AEON STYLE, KOJIMA x Bic Camera, and other generously-sized locations for some of Japan's biggest brands. In this spacious facility, these shops not only have enough room to offer a range of products, but also to show off their brand identities and try for something bigger, better, and altogether more innovative.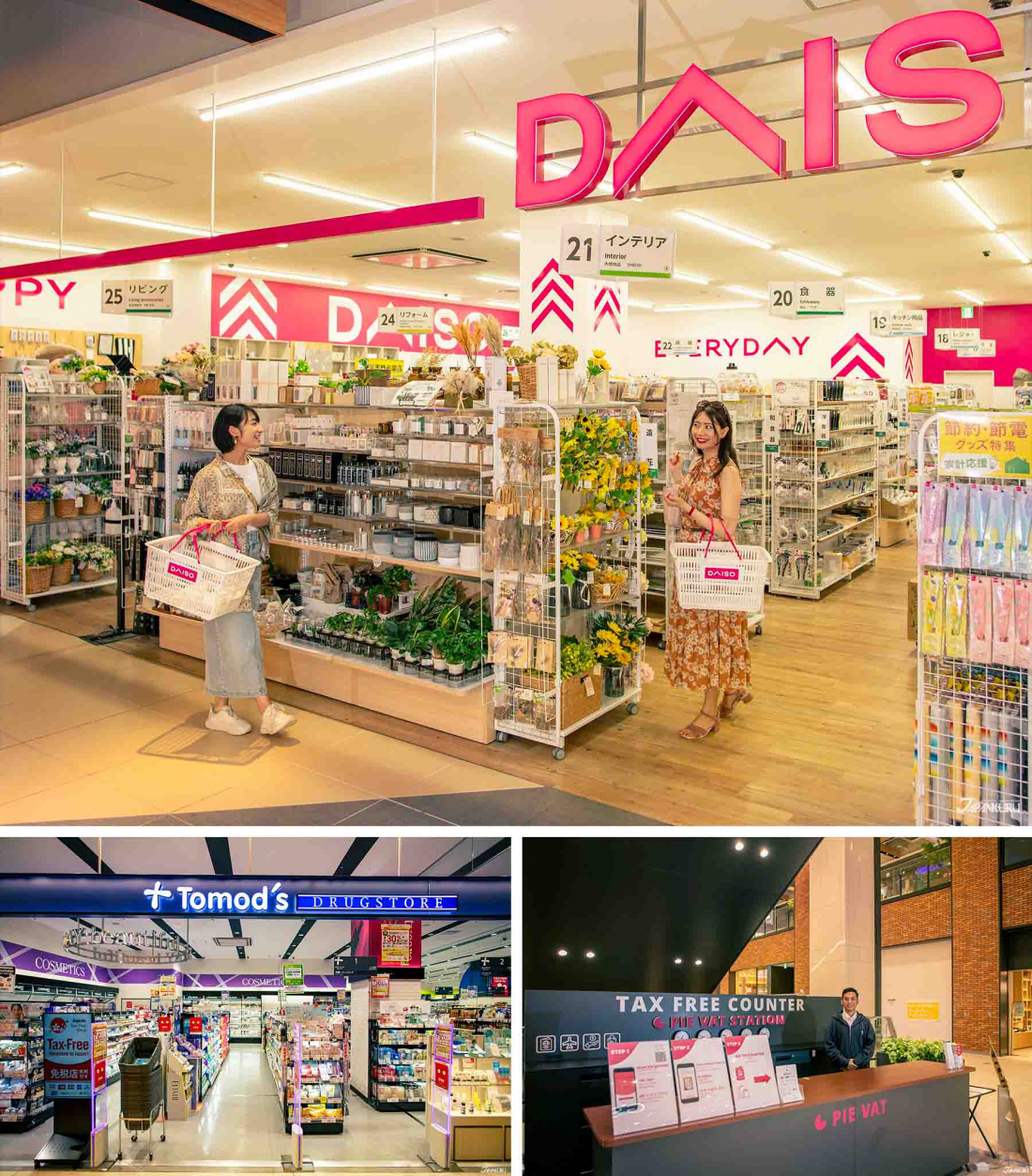 There are also some extremely practical additions, like the popular 100-yen store DAISO, and Tomod's – a drugstore well-stocked with cosmetics alongside a tax-free counter to help you save as much as possible. So let's take a look at some of the mall's must-sees!
Muji Tokyo Ariake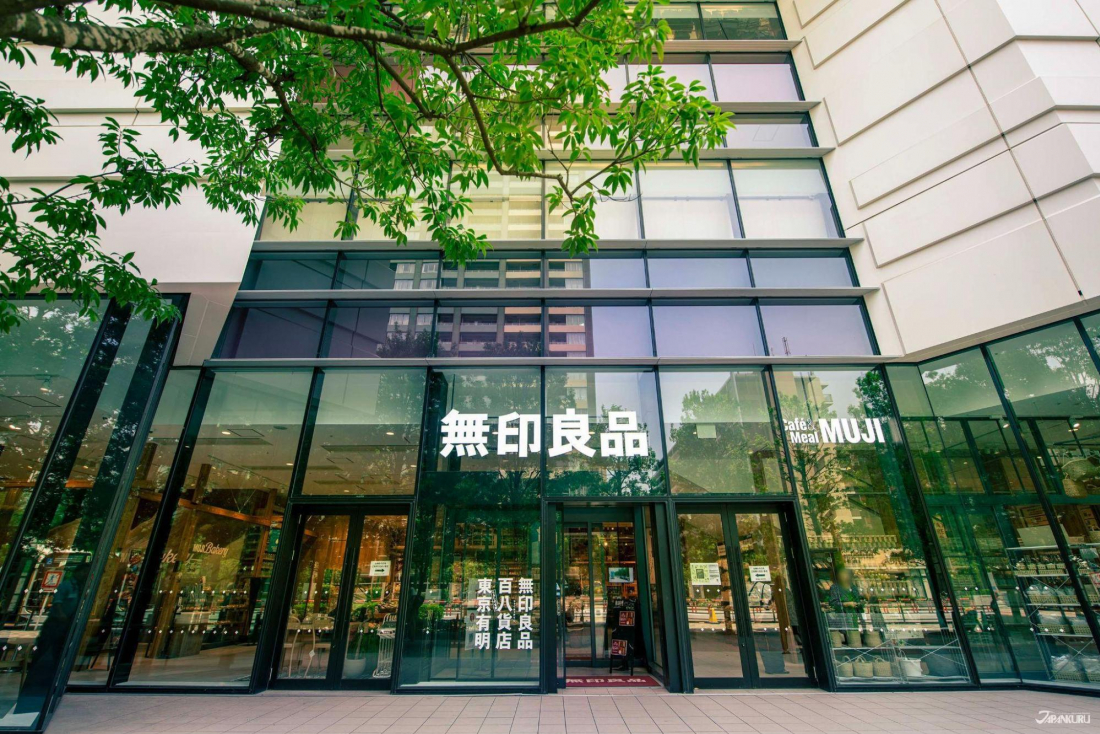 Despite opening while the pandemic was still in full swing, Muji's Tokyo Ariake location has attracted quite a bit of attention, between its size (one of the biggest in the country) and the shop's unique setup. This massive three-floor Muji is packed full of not only original Muji products, but also a wide selection of items from their IDEE line – from all around the world, curated to fit seemlessly in with the Muji aesthetic. Some of these items are available at this shop only! And the Ariake shop is also at the heart of Muji's many green initiatives.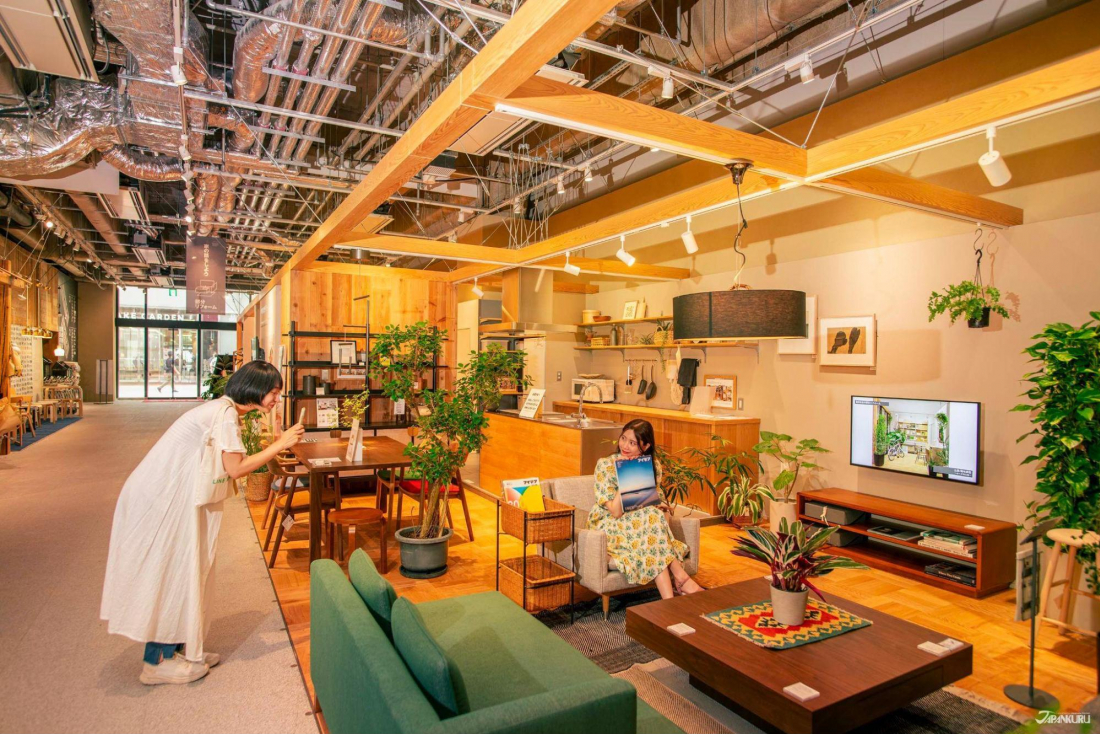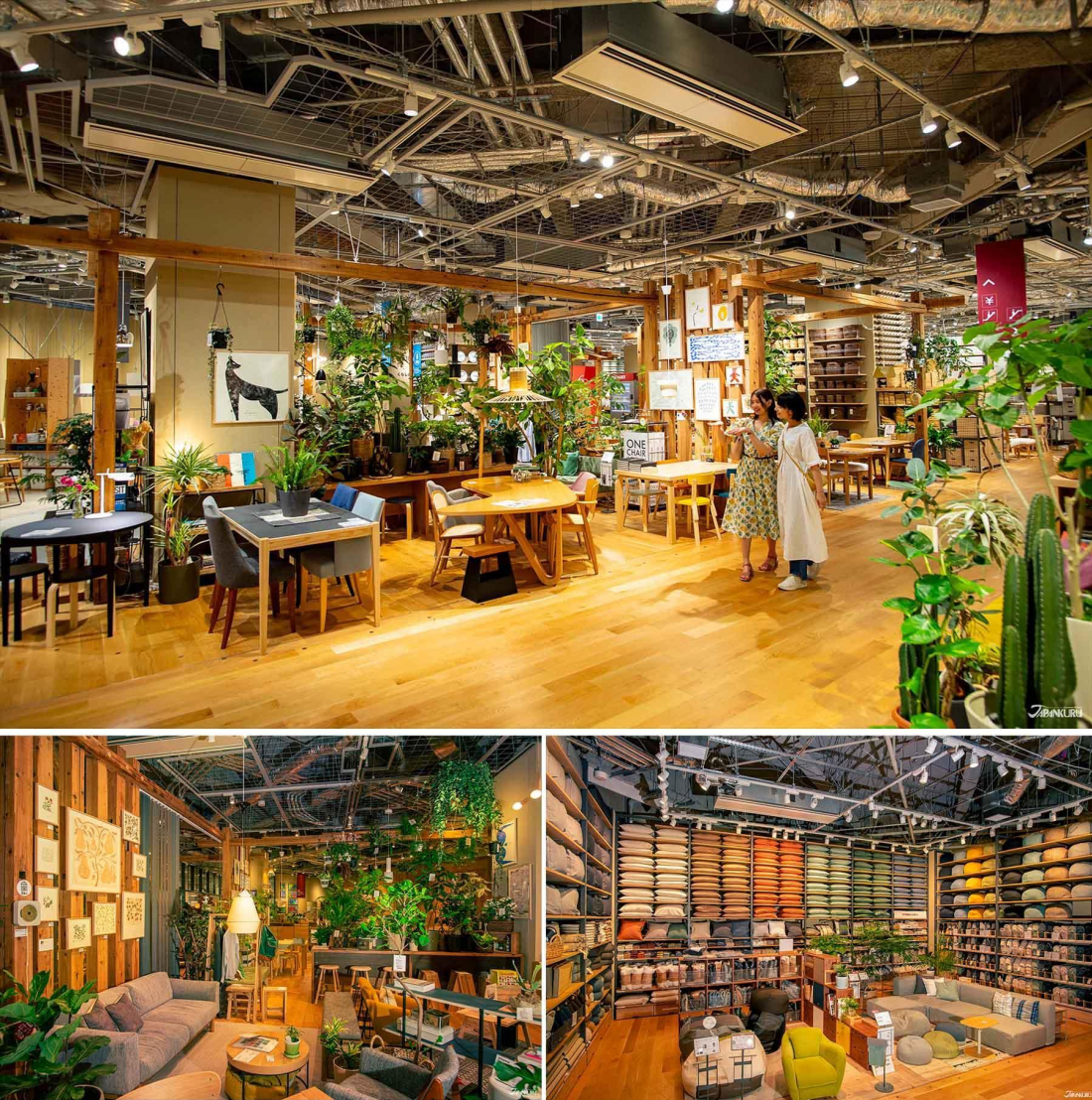 One of the key features of Muji's Tokyo Ariake location is the second floor's furniture and interior exhibition space, where customers can see Muji's interior style modeled in person, along with some of the stylish furniture that Muji has produced together with other interior design brands. Even if you're not in a position to start ordering furniture in Japan, it's an ideal space to find design inspiration!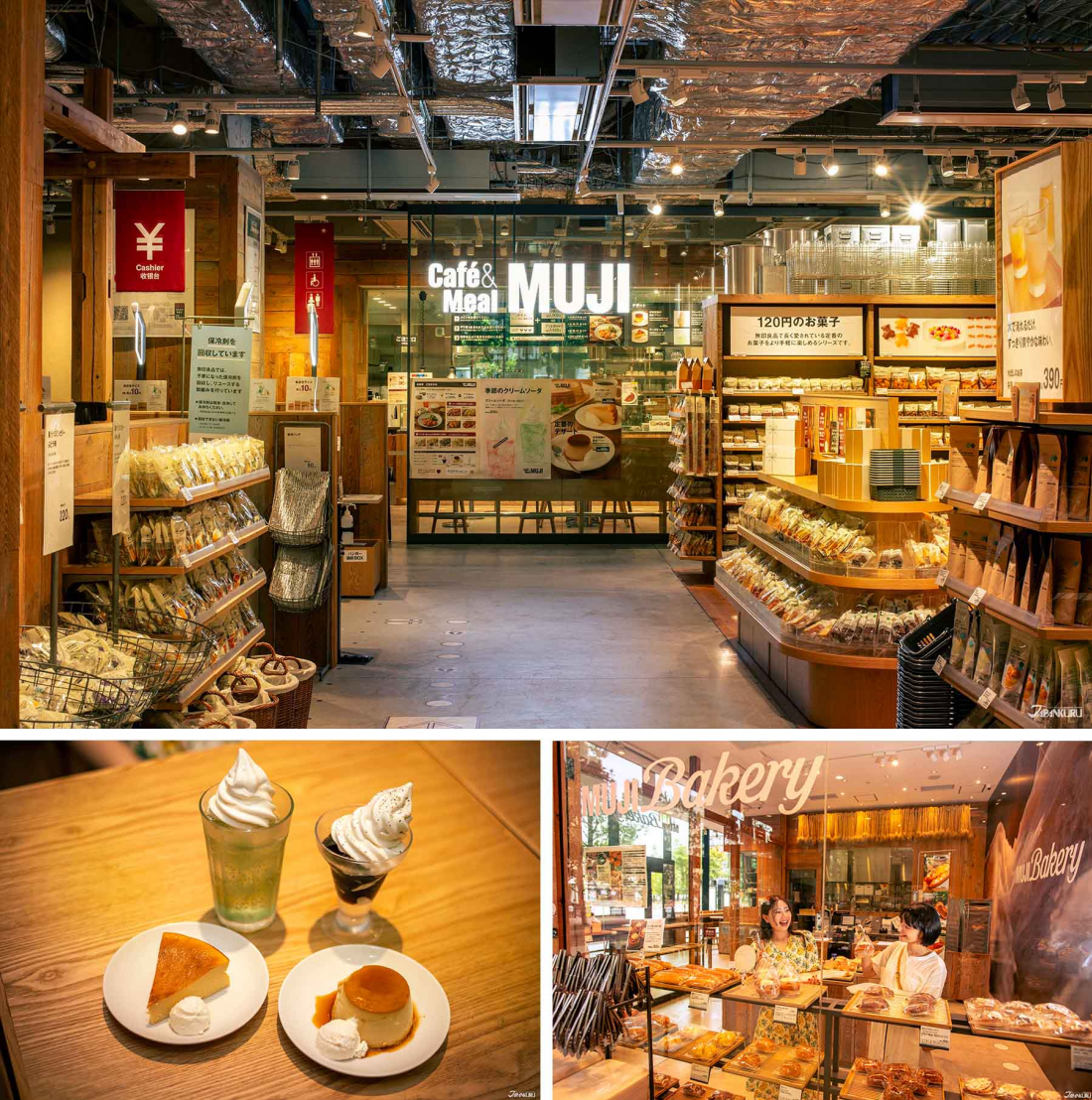 Muji Tokyo Ariake also has a Cafe & Meal Muji and a Muji Bakery inside the shop. If you're looking for a little break while you shop till you drop, or just a good place for lunch or dinner, give it a try!
Muji Tokyo Ariake (無印良品 東京有明)
Location: Mall & Spa Building, 1~3F
Hours:
  Weekdays: 10:00 – 20:00
  Weekends & Holidays: 10:00 – 21:00
Cafe & Meal Muji Hours:
  Weekdays: 11:00 – 19:00
  Weekends & Holidays: 11:00 – 20:00
  *Last order an hour before closing.
Muji Bakery Hours:
  Every day: 10:00 – 18:00
Ariake Garden Page | Official Website (jp)
AEON STYLE Ariake Garden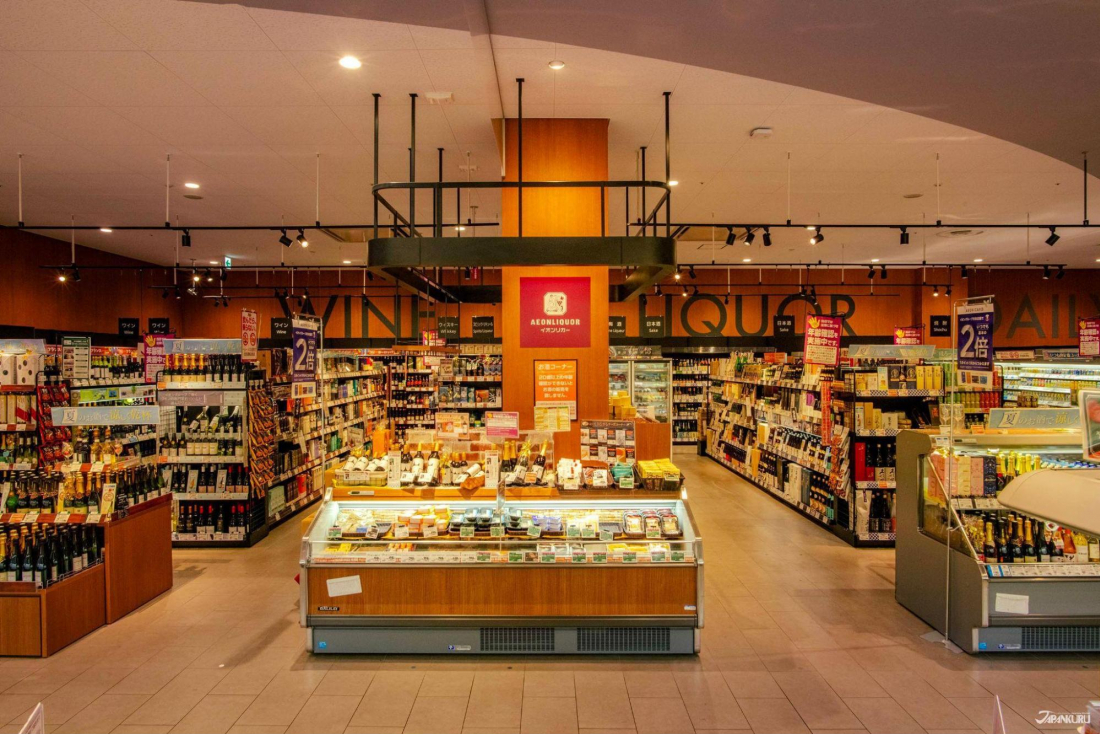 If you've gone shopping in Japan before, and you like Japanese food, chances are you've visited the Japanese supermarket AEON STYLE at one point or another. The AEON STYLE in Ariake Garden takes advantage of the nearby Toyosu Market and offers a wide selection of seasonal fruits and vegetables, along with prepared options in the prepared seafood corner. The Ariake area also has a particularly high population of wine lovers, so AEON STYLE has an extremely well-stocked wine aisle, with somewhere around 800 different varieties.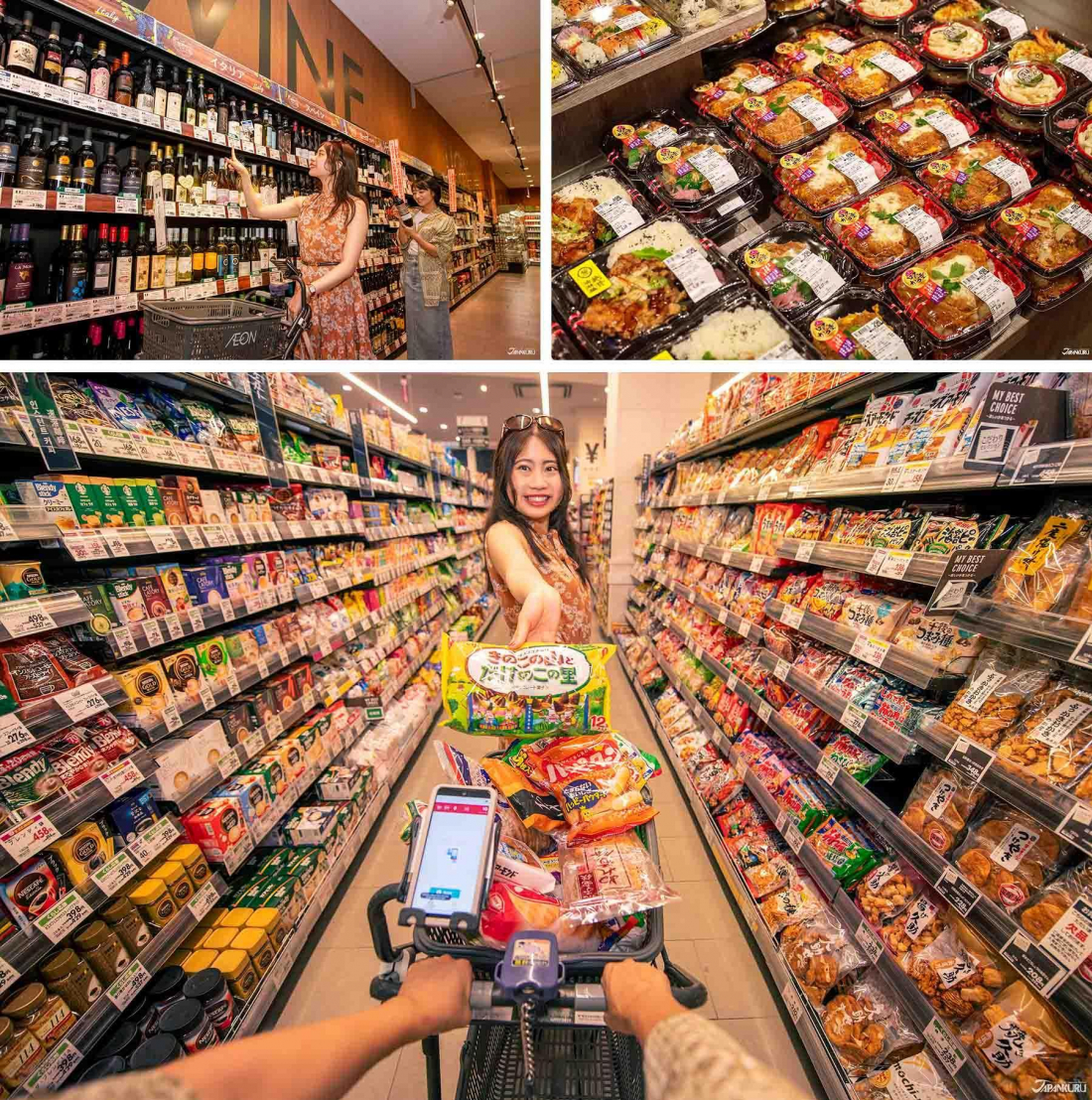 KOJIMA x Bic Camera Ariake Garden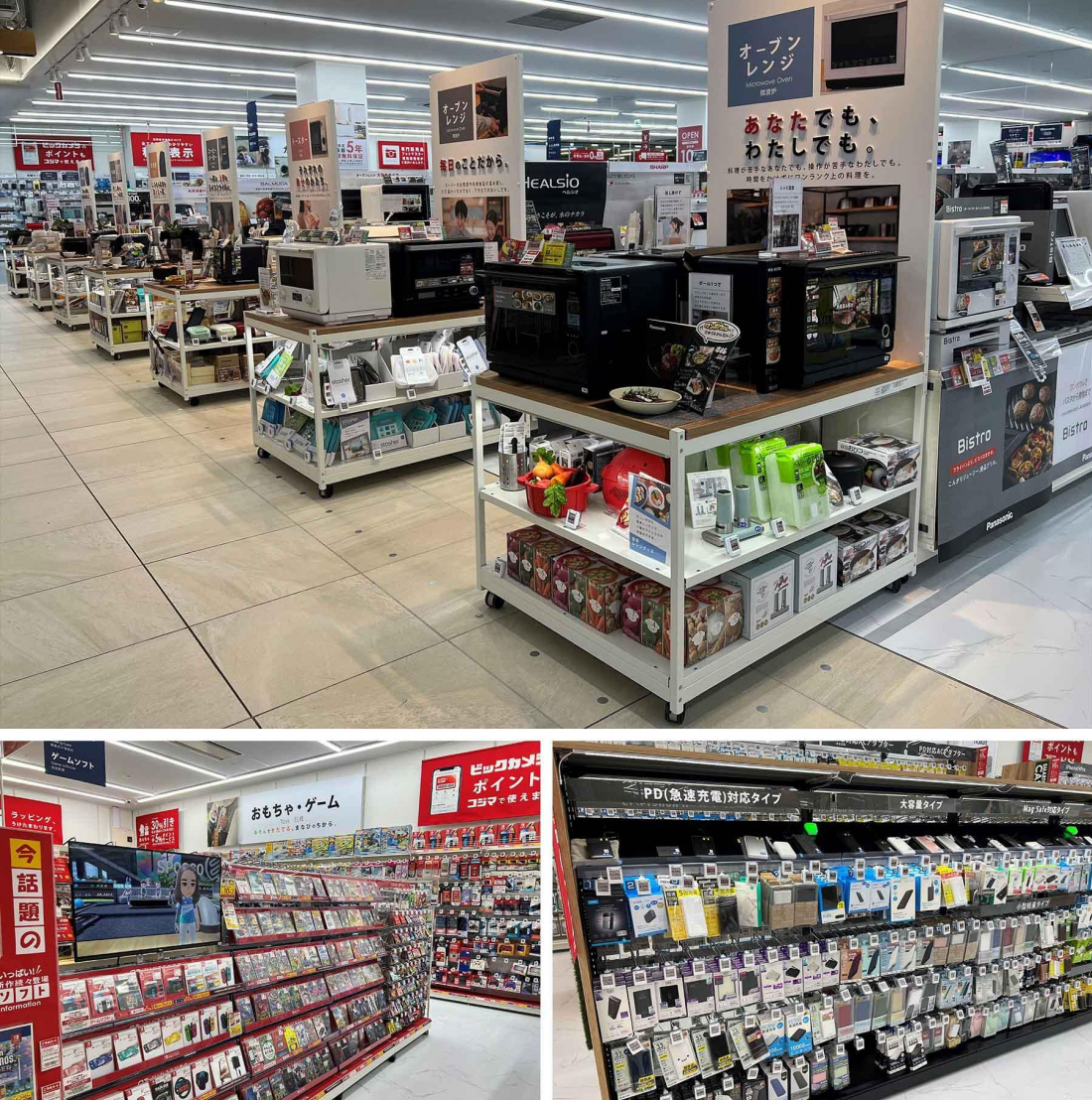 Japan is known for its appliances and electronics, and Ariake Garden's newly opened KOJIMA x Bic Camera is the best large-scale consumer electronics store in the neighborhood for all your appliance shopping needs! The store's aisles are divided into distinct themes, with displays on the end featuring photos and video to make it clear what the aisle holds, even if you can't read Japanese. From video games to beauty items like high-end blow dryers, the shop is well-stocked with the kind of items tourists come seeking, along with plenty of phone chargers, cords, and power banks that are so useful while you're traveling in Japan. If your charging cord gives out halfway through your trip, you know where to look for a new one!
KOJIMA x Bic Camera Ariake Garden (コジマ×ビックカメラ 有明ガーデン店)
Location: Mall Building 3F
Hours: 10:00 – 21:00
Ariake Garden Page | Official Website (jp)
THREEPPY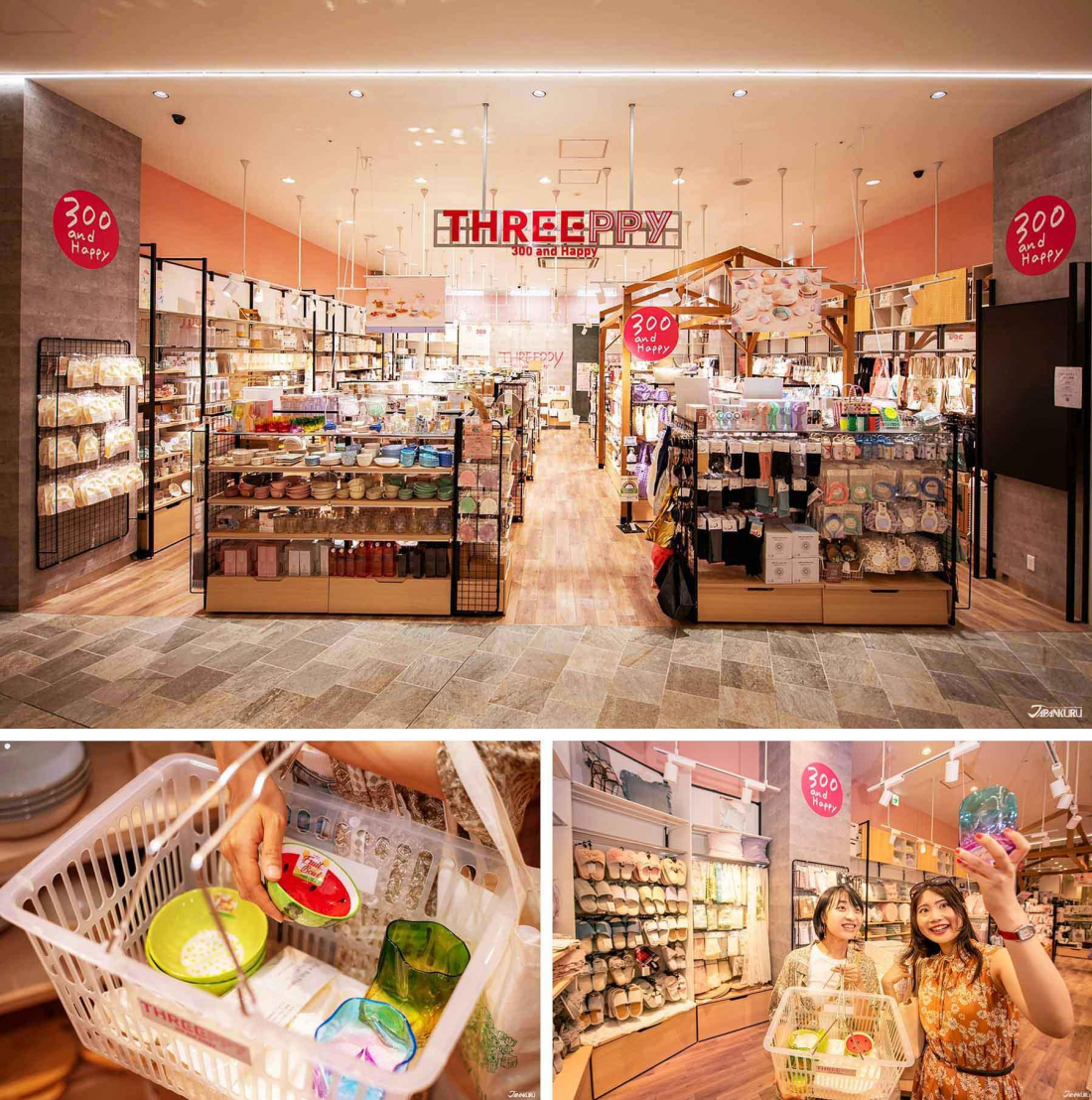 Put together "three" and "happy," and you've got THREEPPY, where the products add a touch of happiness to your everyday life starting at just 300 yen. And while some items are priced higher, THREEPPY is a 300 yen store with a pretty wide variety of 300 yen products, from cute cups and dishes to elegant accessories, room fragrances, useful compact electronics, and more. Good for gifts, or for yourself. Add a little style to your life without blowing your budget!
THREEPPY
Location: Mall Building 2F
Hours: 20:00 – 21:00
Ariake Garden Page | Official Website (jp)
WTW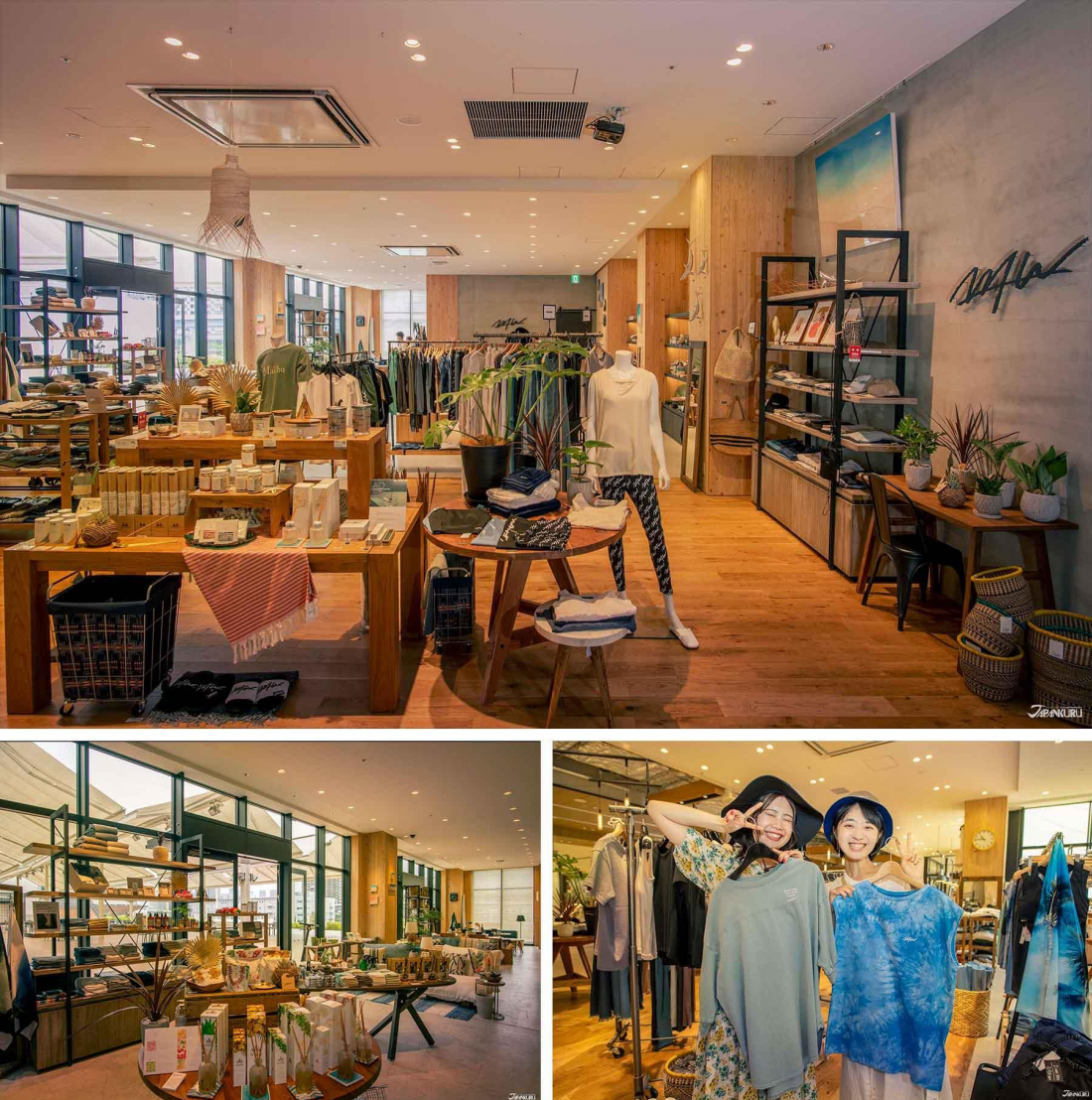 WTW (pronounced "double T") is a lifestyle brand born in Japan, aiming for "urban, surf, natural" as a general concept. The brand's style balances the polar opposites of the great outdoors and city living for all the people who love both, offering a relaxed style with beach vibes. WTW sells casual wear and accessories, home goods, and even furniture, with lots of original items representing the brand's unique style. This Ariake Garden location also hosts WTW's first-ever cafe! If your everyday style fits in on mountain hikes or at beach resorts, a trip to WTW is worth your time.
WTW (ダブルティー)
Location: Mall Building 3F
Hours: 10:00 – 21:00
Ariake Garden Page | Official Website (jp)
Popondetta Model Railways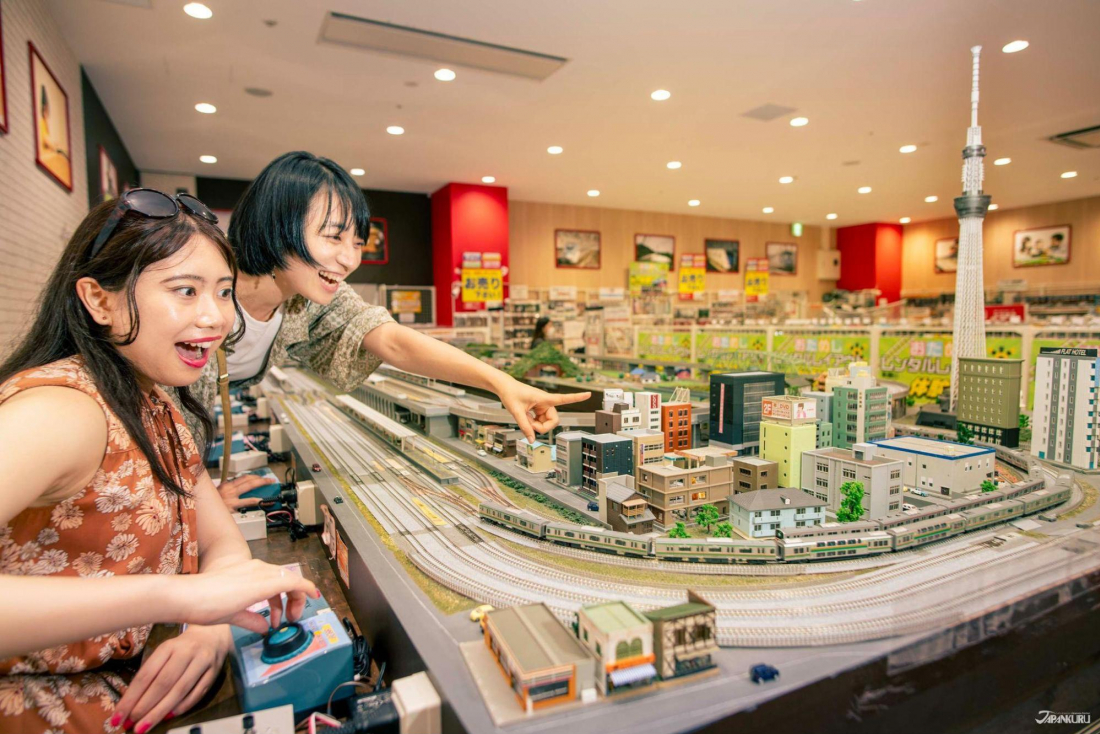 Are you a railway fanatic? If so, you're in good company here in Japan! And as you might be able to guess from the name, Popondetta Model Railways is a great place to visit if you like model trains. Not only does the shop sell enough new and used model trains, tracks to empty your wallet, and a huge variety of railway-themed goods to boot, but they also have a large-scale model railway set taking up one whole side of the shop. Railway lovers young and old are going to love this huge diorama, and not only does it really move, you can even operate the trains yourself!
Popondetta Model Railways (鉄道の模型 ポポンデッタ)
Location: Mall Building 4F
Hours: 10:00 – 21:00
Ariake Garden Page
Dining: From Traditional Japanese Cuisine, to Some Creative Cookery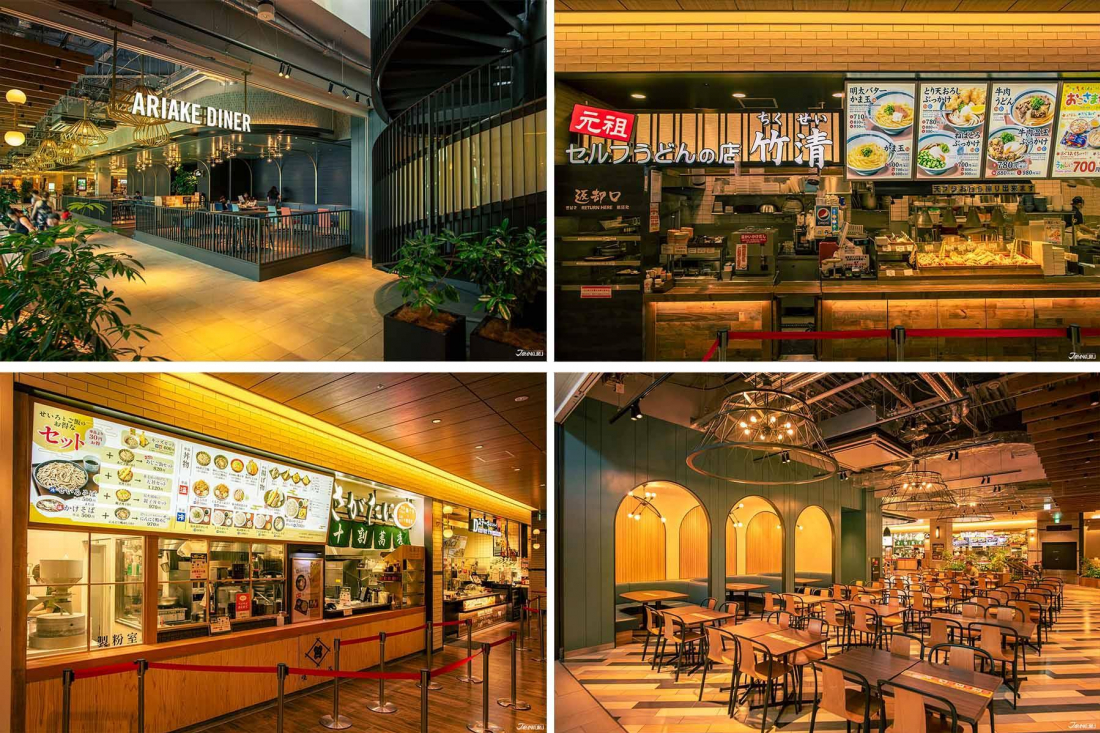 Ariake Garden is a great place to explore and pass the time, and of course there's lots of good shopping, but when mealtime rolls around, you can't do without some tasty food too! The mall has a lot of options to choose from, which makes it a popular lunch spot for locals and anyone on their lunch break. The fifth-floor restaurant area, for example, has food from Japan and beyond, with some popular affordable options like Sagatani Soba, or Chikusei Udon, alongside restaurants offering Chinese, Korean, and Western fare. And that's just the beginning – Ariake Garden has a number of restaurants outside this particular area as well, including a couple you might want to check out.
Konana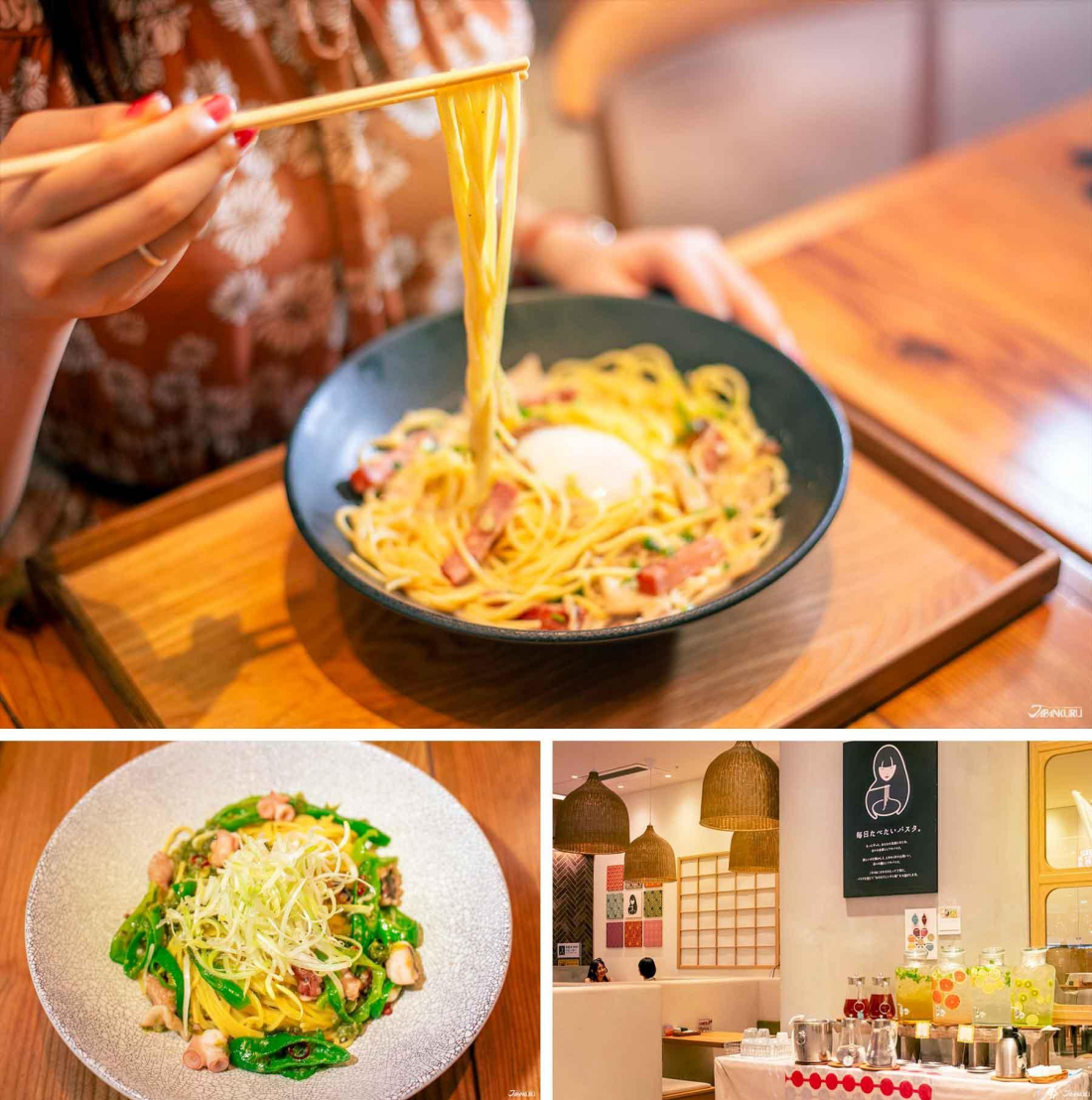 According to the sign, this isn't "Japanese-style pasta," it's "Japanese pasta." Konana's pasta draws on this Japanese heritage through the use of Japanese dashi stock, sauce bases like soy sauce and soy milk, and a love of seasonal ingredients. It's not quite like any old pasta you've seen before, and it's sure to get your mouth watering. Of all the options on the menu, the rich and creamy soy milk carbonara and the relatively light wasabi, octopus, and Tosa sweet pepper pasta are both fan favorites. Their specialty soy milk pudding and original Konana Tea blends are worth a try as well!
Konana (こなな)
Location: Mall Building 5F
Hours: 11:00 – 23:00 (last order 22:00)
Ariake Garden Page | Official Website (jp)
Aburi Hyakkan Conveyor Belt Sushi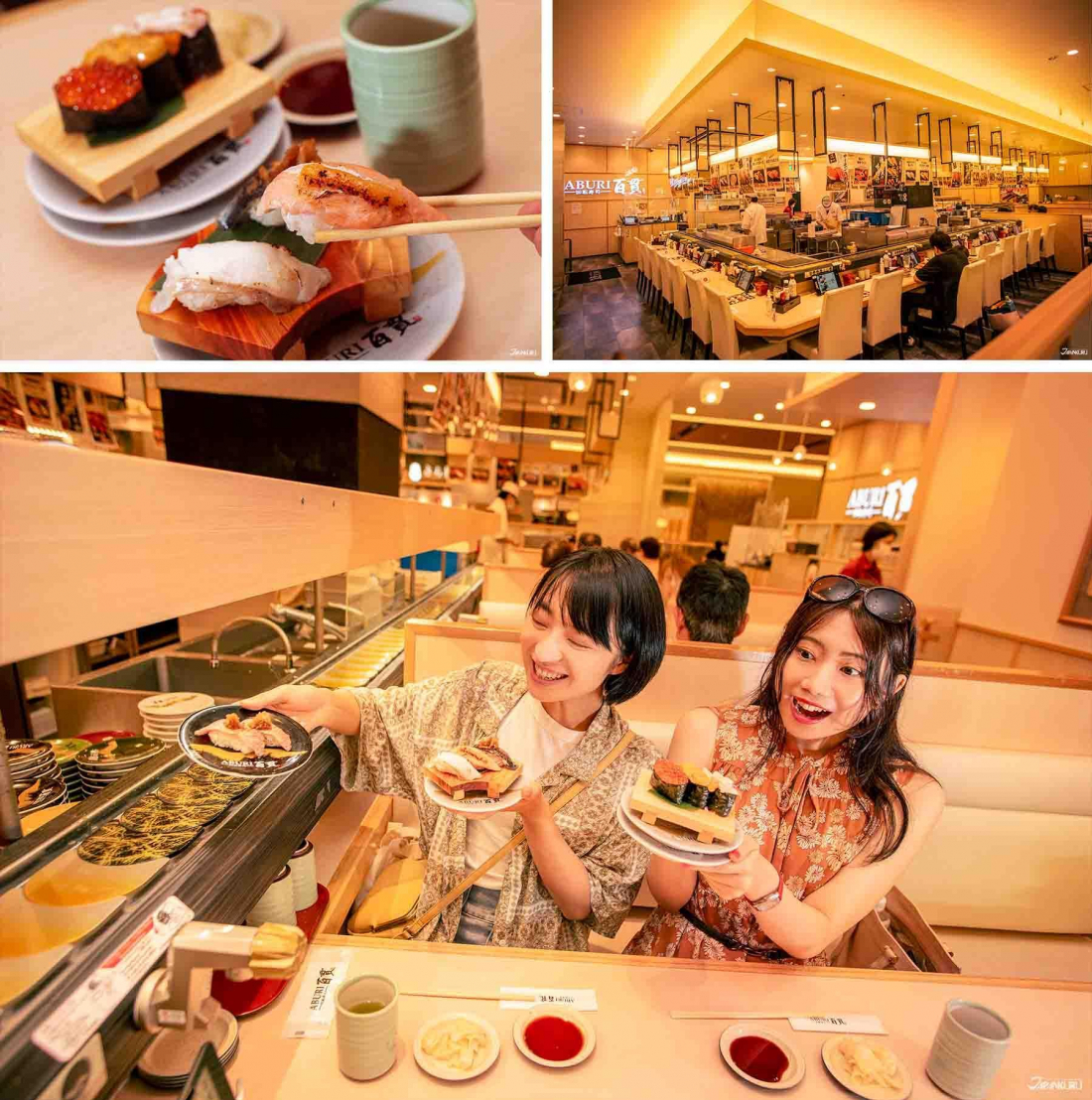 On a visit to Japan, there's no way you're missing out on all the sushi! This Ariake Garden sushi spot offers classic Edo-style sushi, with a flair for fire – aburi (炙り) literally means grilled or torched! Aburi Hyakkan uses freshly-caught seafood each morning to put together their menu of 120 different options, from their signature torch-seared nigiri sushi to miso soup with fresh crab, and more. One of the most popular items on the menu is a plate of three different kinds of fish torched to perfection, and other popular plates have torched fish topped with salt and lemon for a little extra punch.
Aburi Hyakkan (回転寿司 ABURI百貫)
Location: Mall Building 5F
Hours: 11:00 – 23:00 (last order 22:15)
Ariake Garden Page | Official Website (jp)
Dining Tip! Buffet-Style Fresh Seafood Bowls at All Day Dining GRANDE AILE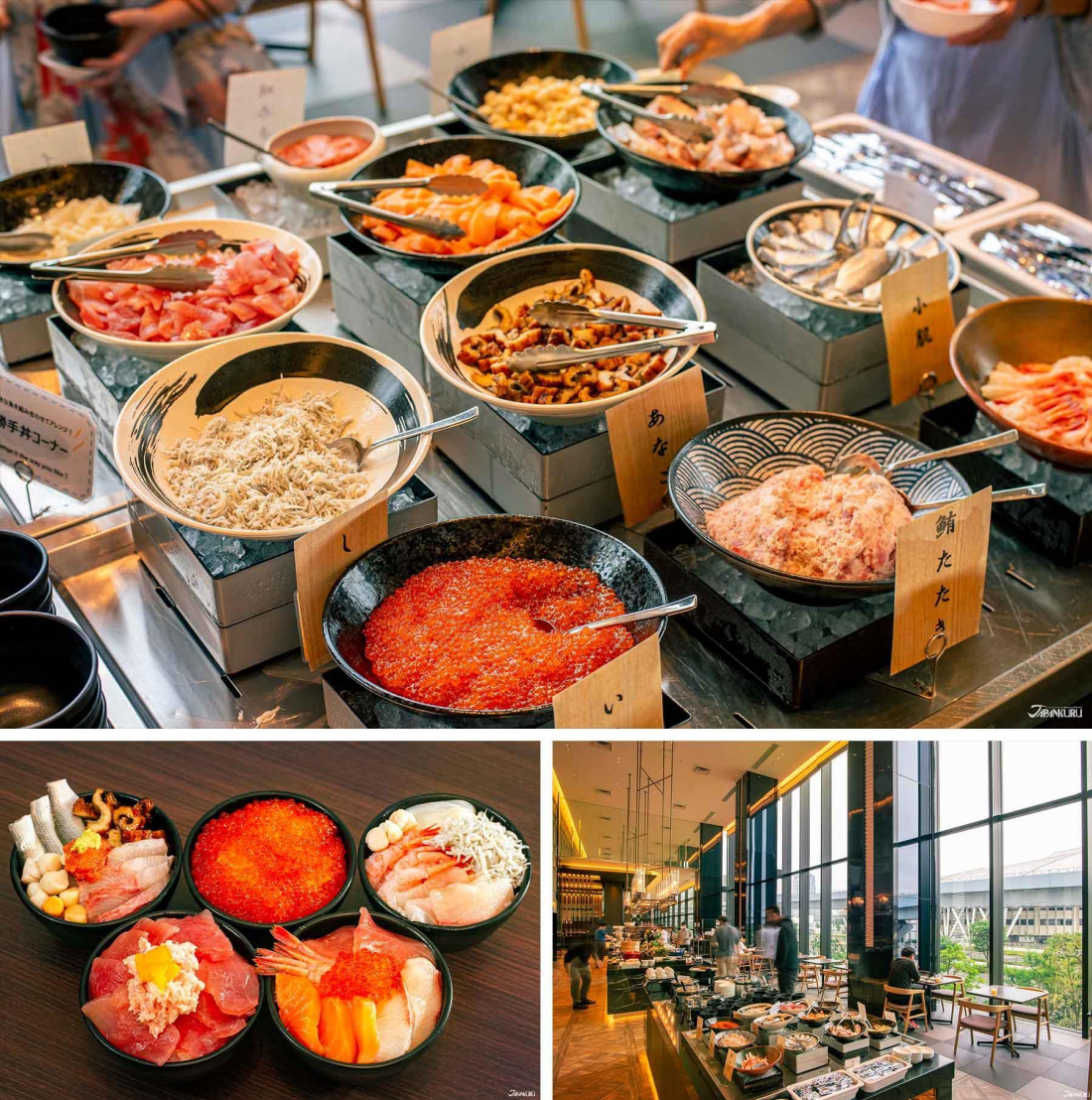 Ariake Garden also has its very own hotel, Villa Fontaine Grand Tokyo Ariake, and the attached restaurant All Day Dining GRANDE AILE is open (as you might guess) all day long. Thanks to Ariake Garden's close proximity to Toyosu Market, the buffet's fresh seafood bowl buffet is offered morning, noon, and night, so you can choose your own favorite seafood to make the "kaisen-don" (海鮮丼) seafood bowl of your dreams. The restaurant generally offers around 10 or more different seafood options, so you can carefully customize your bowl – or pile on as much as you want! The hotel restaurant also offers a selection of original mocktails, which look as good as they taste.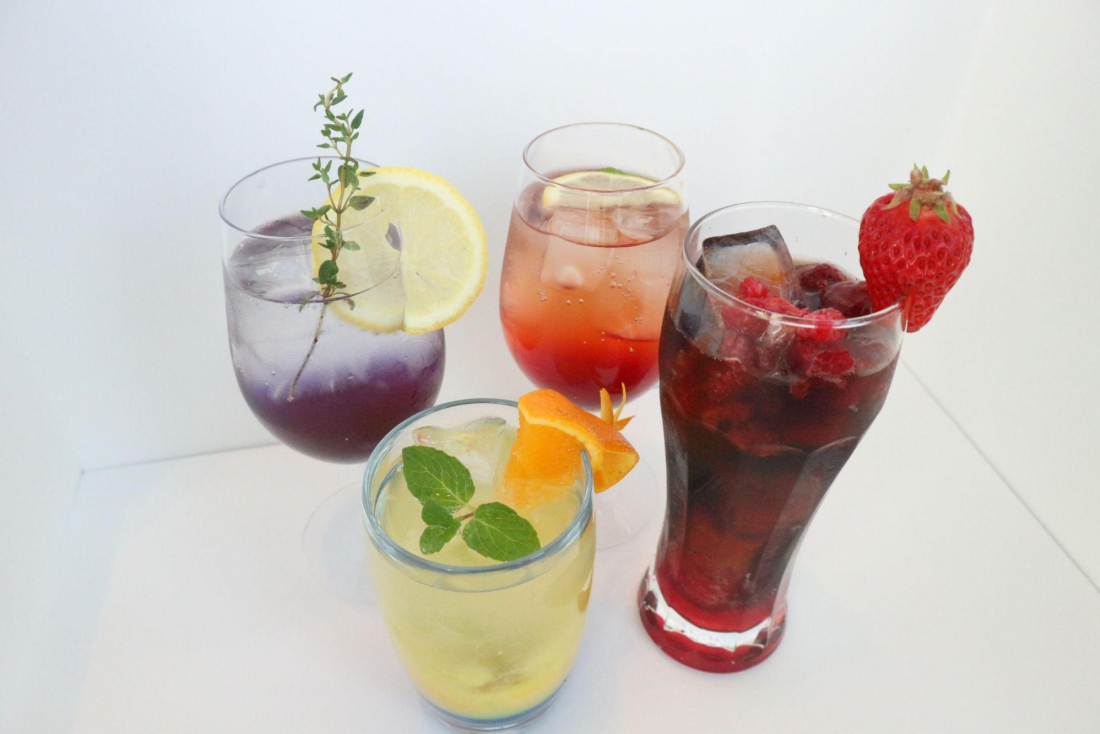 You can stay the night in Villa Fontaine Grand Tokyo Ariake, too, for a lovely evening in Ariake! There's a free shuttle bus going directly to and from Haneda Airport, after all, making it quite convenient. But you don't need to be a hotel guest to enjoy the delicious buffet, either!
All Day Dining GRANDE AILE
2-1-5 Ariake, Koto City, Tokyo
Hours:
  Breakfast: 6:00 – 10:00
  Lunch: 11:30 – 14:00
  Dinner: 17:00 – 22:00
  *Last order 30 minutes before closing.
Official Website (jp)
Transportation: Convenient Trains, Plus a Haneda Airport Shuttle Bus That's Free and Quick!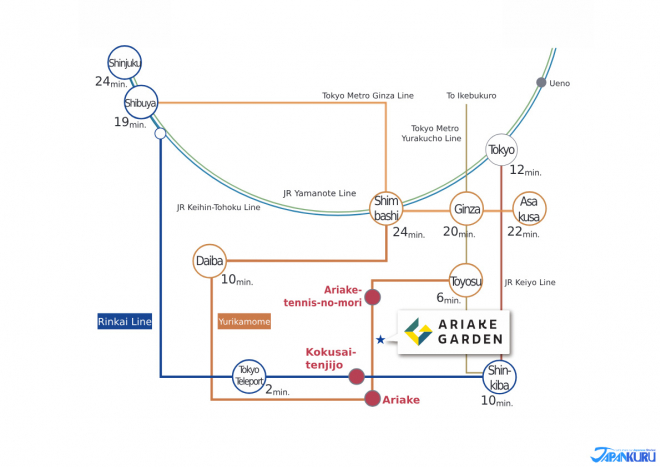 Getting to Ariake Garden is simple enough, and it's easily accessible using either the Yurikamome Line or Rinkai Line – just get off at Ariake Station, Ariake-tennis-no-mori Station, or Kokusai-tenjijo Station. From any of those stations, Ariake Garden is only about 3~6 minutes on foot. From there, it's easy enough to get to other popular parts of Tokyo as well: it's about 24 minutes to Shinjuku Station, 12 minutes to Tokyo Station, 40 minutes to Ikebukuro Station, 20 minutes to Ginza Station, or 17 minutes to Ginza Station.
Of course, Ariake Garden's biggest transportation advantage is the totally free shuttle bus that connects the facility directly to Haneda Airport's Terminal 3!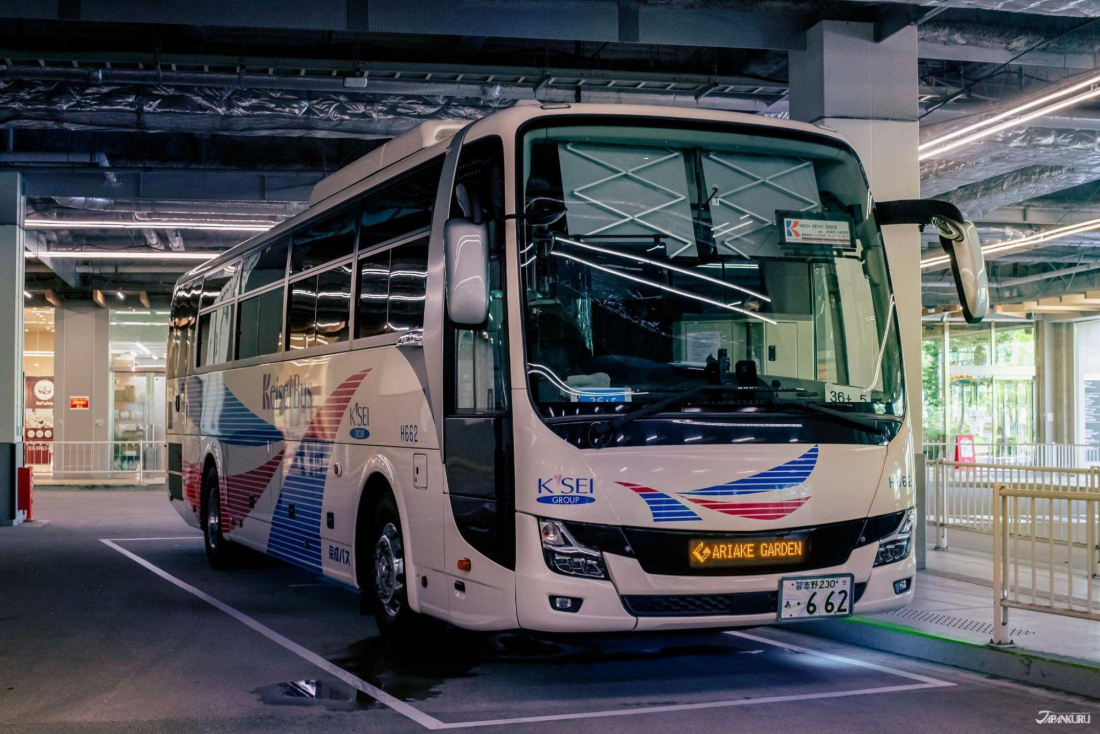 The first bus from Ariake Garden to Haneda Airport departs at 8:30 in the morning, and the last bus of the day leaves at 20:30, with buses leaving every two hours throughout the day. Starting from Haneda Airport, the first bus leaves at 9:30 and the last one at 21:30 – also every two hours. The ride is about 40 minutes – you can see the current timetable below.

While there are a few different buses that travel this route and shuttle passengers back and forth, generally they all come equipped with free wi-fi and USB charging ports! The buses are also wheelchair accessible.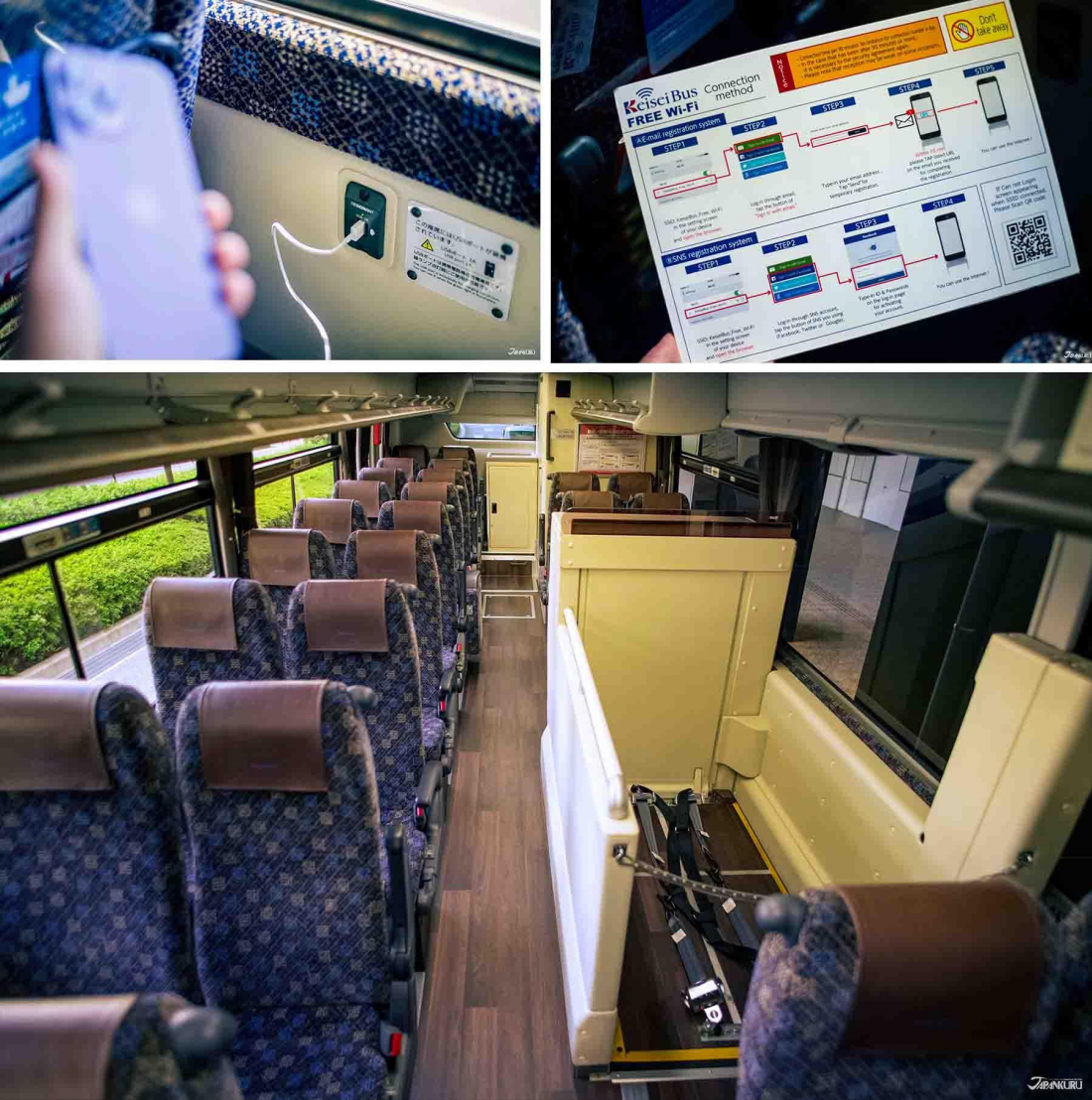 Just a word of warning – each free shuttle bus can only carry 45~50 people, and additional buses will not be provided in case of large numbers of passengers. You can't reserve a seat, so you'll just have to make sure you line up early, or there's a possibility you might not be able to ride.
Bonus! Take a Detour to Haneda Airport Garden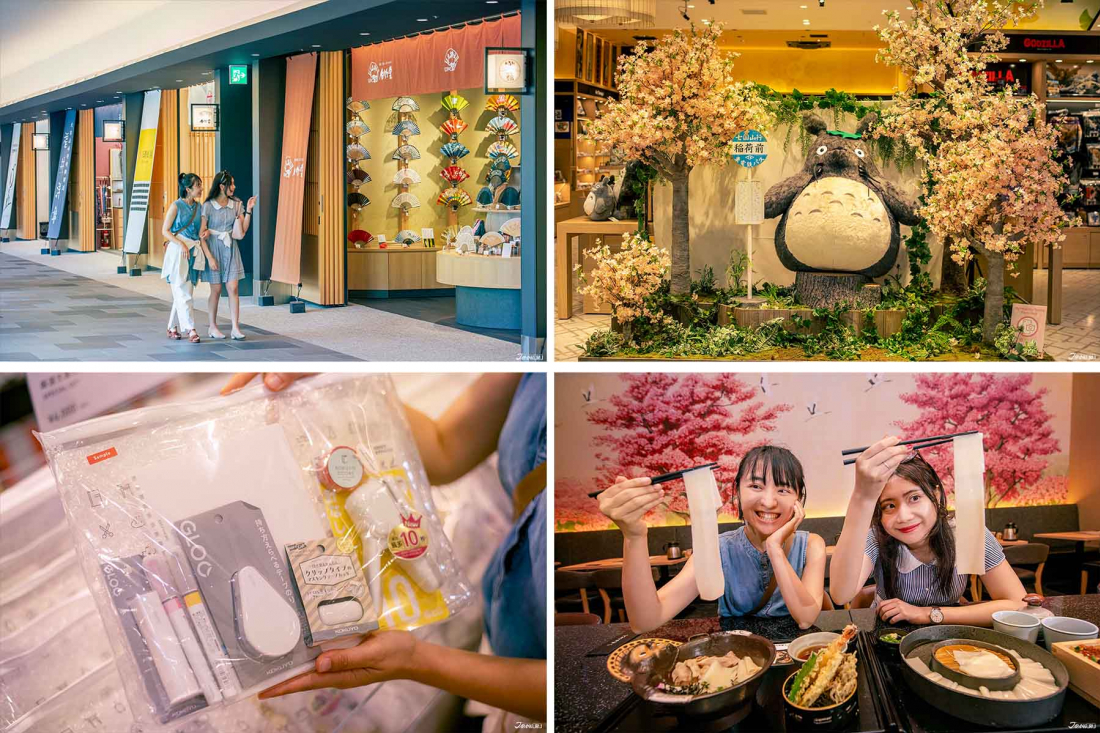 If you really love shopping and leisurely walking through shopping facilities, you might just want to take that shuttle bus to the airport a little early! Haneda Airport Garden opened in January this year (2023), gathering together close to 80 popular shops and restaurants from all around Japan, all in one facility at Haneda Airport. The restaurants feature some of the best of Japan's regional culture, with a food court and restaurants offering various local specialties, alongside a wide selection of souvenirs you'll want to grab before heading back home. Plus, with a drugstore and convenience stores alongside the food and souvenirs, Haneda Airport Garden is made to cater to travelers on their way into or out of Japan.
The facility's two floors are broadly divided into the Oedo Food Hall, Haneda Food Selection, Japan Promenade, Haneda Collection, and Haneda Sando areas. For specific recommendations, check out our separate article all about Haneda Airport Garden!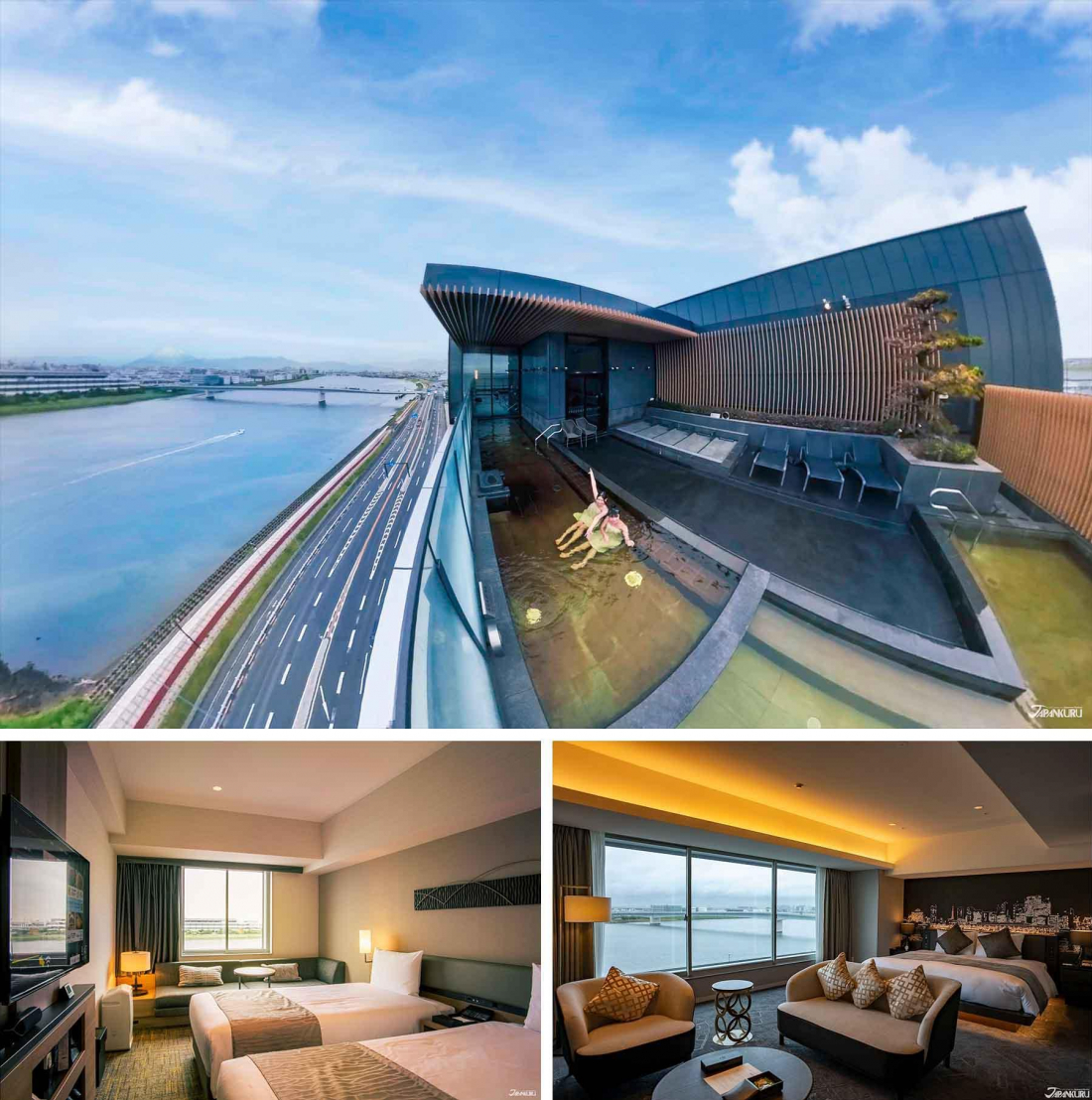 Alongside all the food and shopping, Haneda Airport Garden also has its own 24-hour onsen – another Izumi Tenku no Yu location! This one has open-air baths that offer relaxing views of the airport's planes as they take off and land in Tokyo, and on days with clear weather, you can see Mount Fuji as well! The attached hotel, divided into Villa Fontaine Grand and Villa Fontaine Premier, comes together to become one of the biggest airport hotels in Japan, with spacious rooms and views of Mount Fuji, the Tama River, and of course plenty of airplanes. Not a bad option when you want to stay at the airport! For more details, don't miss our separate article on Haneda Airport Garden.
Enjoy Tokyo Bay in a Whole New Way: Shop Till You Drop, Then Soak in the Onsen!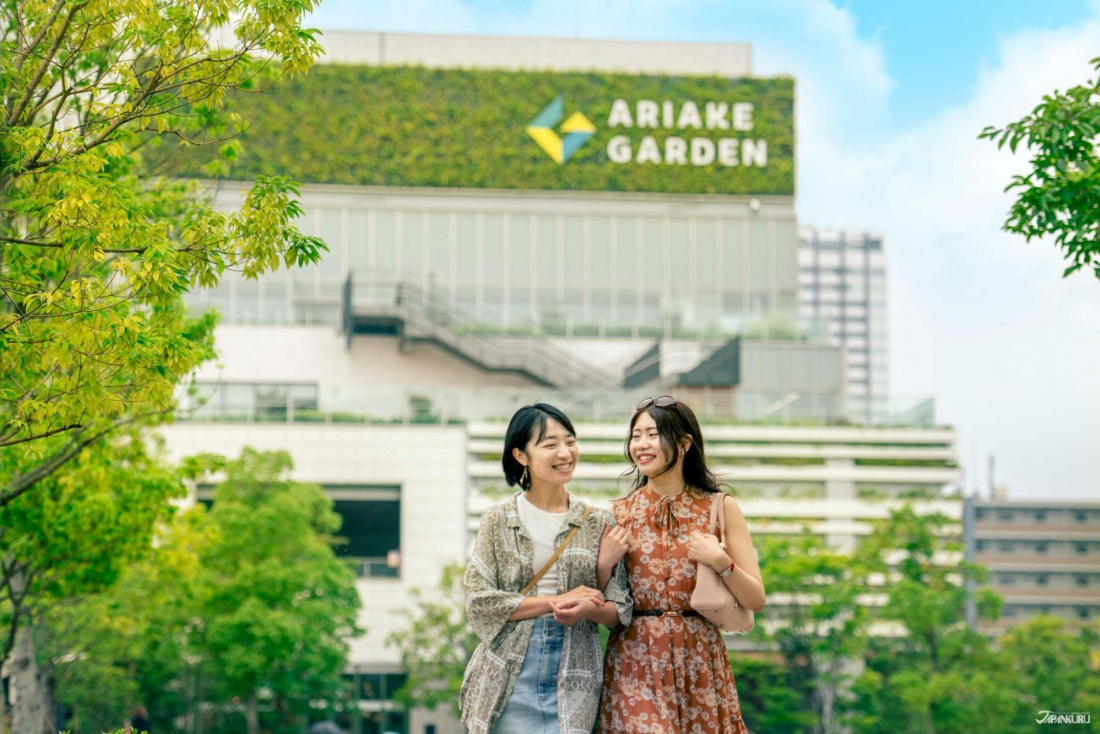 An onsen inside the city of Tokyo has long been enough to make travelers jump for joy, but when you add shopping and food to the itinerary? Ariake Garden not only has an ideal hot spring spa, but also all the brands and shopping options you could want, with convenient transportation options and other popular spots just a quick trip away. For any trip to Odaiba and the Tokyo Bay area, this is one new destination you'll want to consider!
Will you be adding Ariake Garden to your next Tokyo itinerary?
Ariake Garden (有明ガーデン)
2-1-8 Ariake, Koto City, Tokyo
Hours:
  Shops: 10:00 – 21:00
  Dining: 11:00 – 23:00
Public Transportation:
  4 min from Yurikamome Ariake Station
  3 min from Yurikamome Ariake-tennis-no-mori Station
  6 min from Rinkai Kokusai-Tenjijo Station
Official Website (jp)
For more info and updates from Japan, check Japankuru for new articles, and don't forget to follow us on Twitter, Instagram, and Facebook!