Japan's 3 Best Places to See Hydrangea Gardens
In Japan, hydrangea viewing is the perfect activity to start the summer!
Hydrangea Viewing in Japan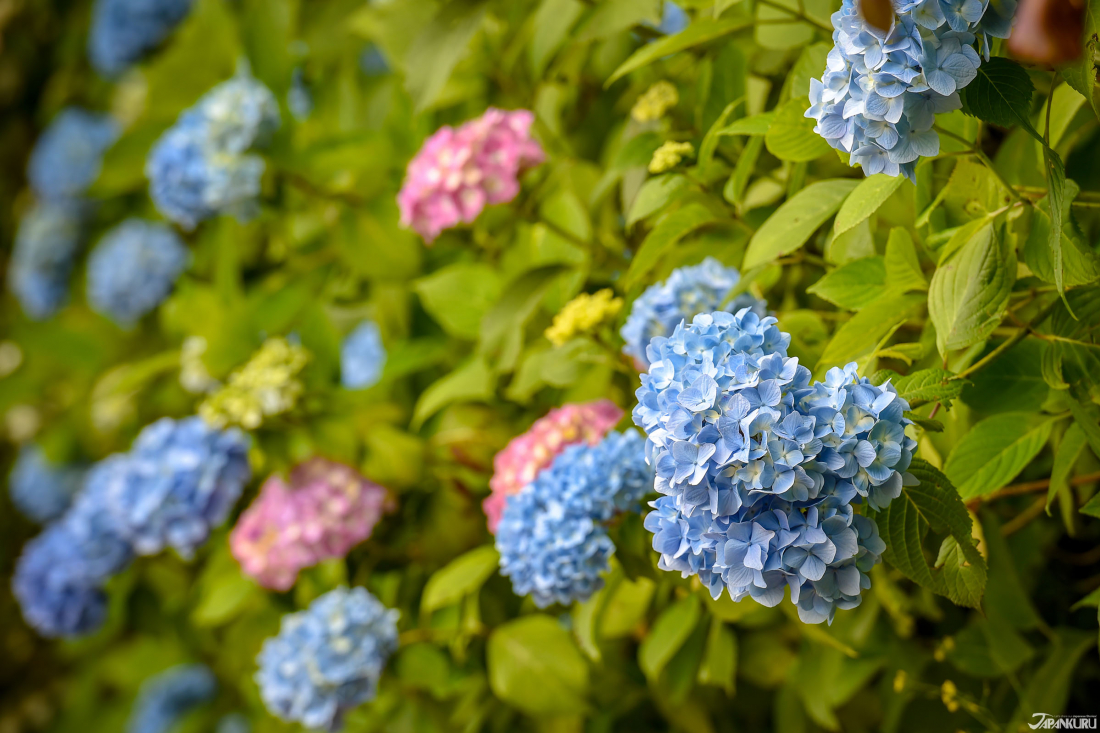 Anyone who's planned a trip to Japan knows that the country loves flower viewing, but unless you've spent a lot of time in Japan throughout the year, there's a good chance you only know about the tradition of cherry blossom viewing. But the truth is, despite the dominance of cherry blossom viewing in the world of Japanese tourism every March and April, the pretty pink blossoms are far from the only flowers to draw attention in Japan! April and May bring azaleas, wisteria, and nemophila flowers to the land of the rising sun, before one of our favorites arrives on the scene to bloom each June: hydrangeas!
We have a few recommendations for the best areas to check out hydrangeas in Japan, and conveniently, they all happen to be hydrangea spots easily accessible from Tokyo.
Hydrangea Area #1 – Hakone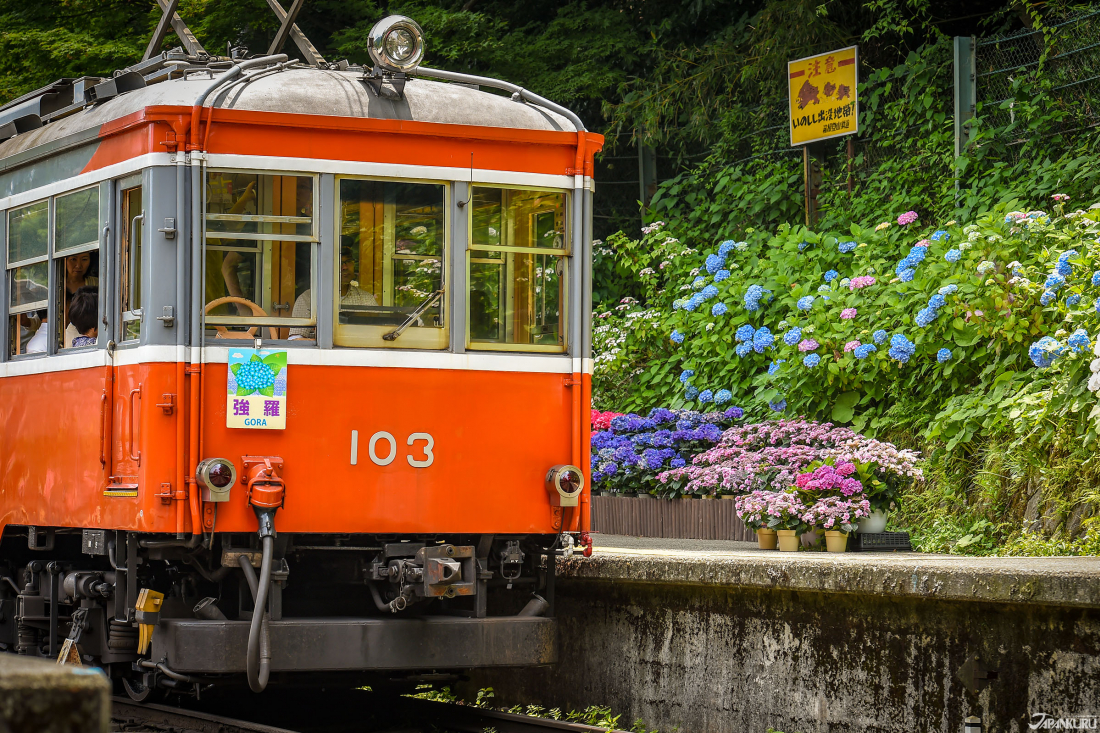 An hour or so south of Tokyo, Hakone is known as a resort town and a popular rural escape for city dwellers. Early every summer, the Hakone Tozan train line receives a boom in popularity, as it becomes Hakone's defacto "hydrangea train"! The tracks climb the local mountainside, and as the train wends its way up, hydrangeas (called ajisai/紫陽花 in Japanese) blooming on all sides make for a unique summer attraction. The paths through the hills give you an even closer view of the flowers, too!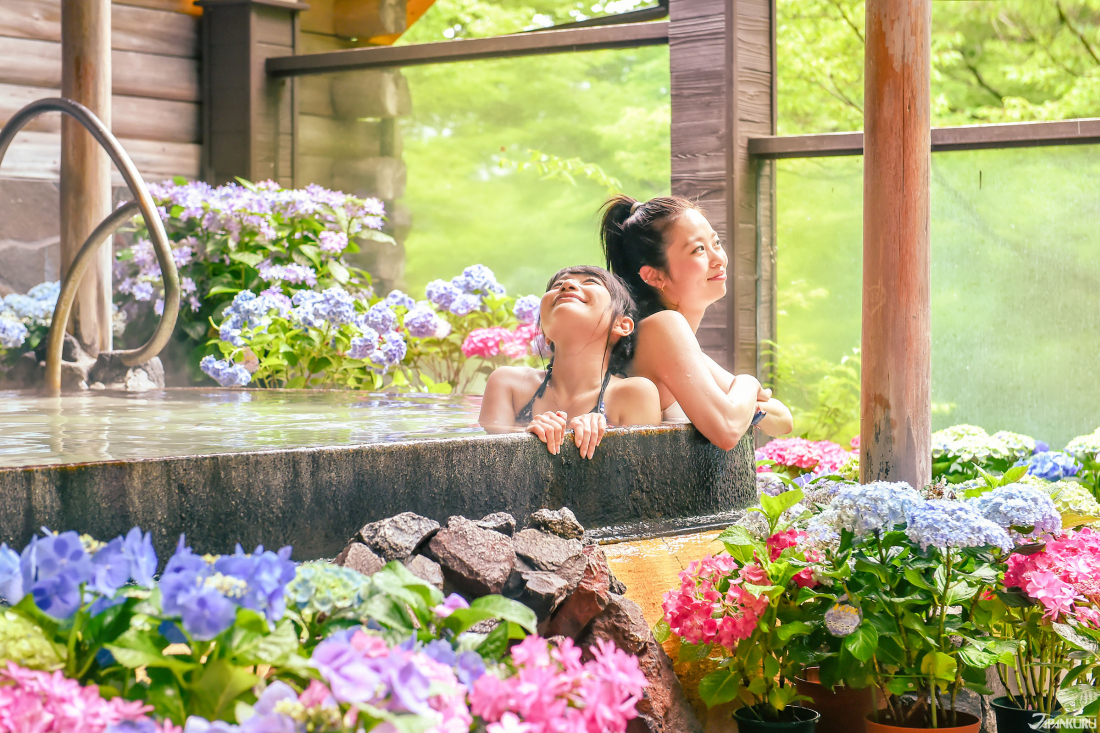 Hakone is most famous for its onsen (hot springs/温泉) which are a joy to visit year-round, so stop by and take a dip in the steaming waters after a day hiking through the hydrangeas!
❁Read more about Hakone's hydrangeas here!
Hydrangea Area #2 – Enoshima Island/Kamakura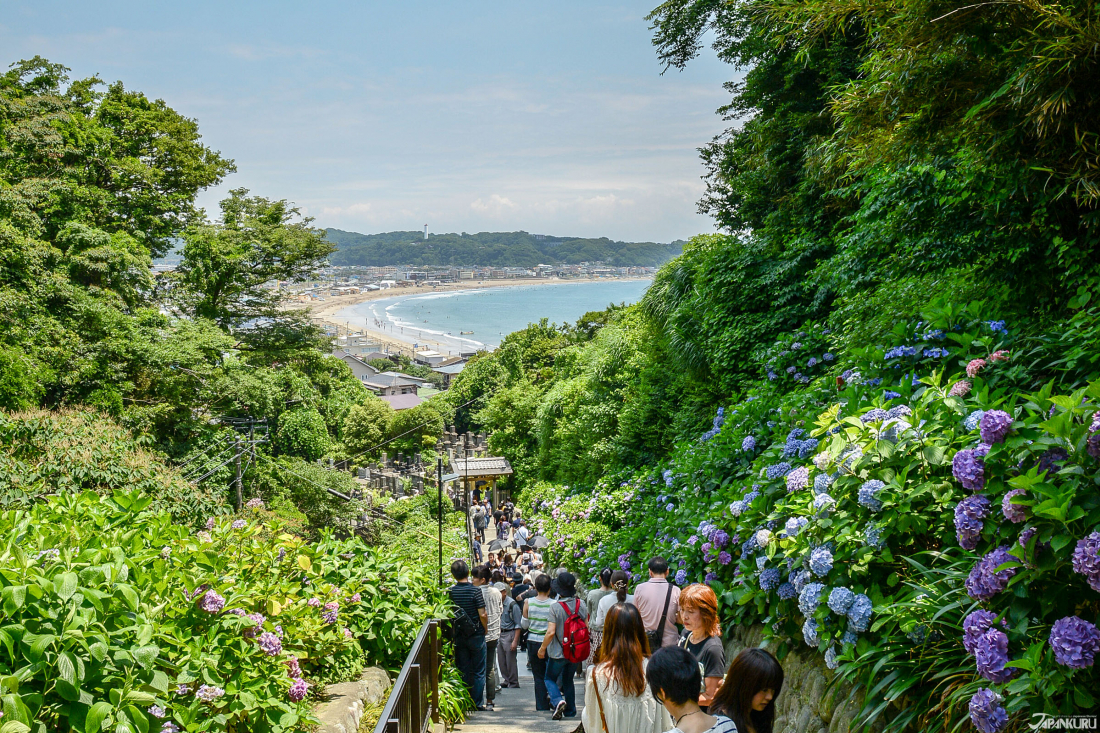 A little closer to Tokyo, but also south of the city, is Enoshima Island. This little island is known for lovely beaches, a great aquarium, and quite a few cats, but in early summer Enoshima and the nearby city of Kamakura have some truly spectacular hydrangeas. Admire the flowers as you climb up high hillside paths (like this one at Jojuin Temple), and you'll be rewarded with some great views of the hydrangeas with picturesque beaches in the background!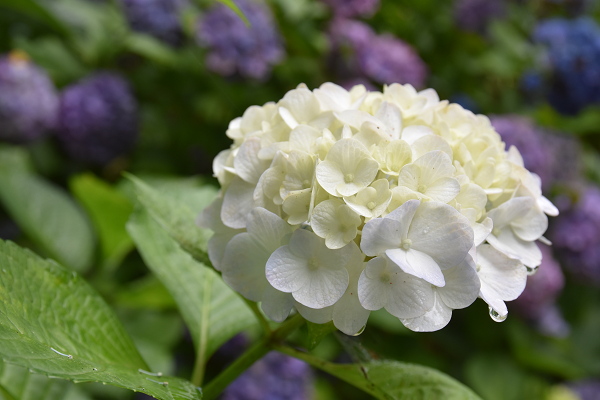 While you're there, Hasedera Temple (長谷寺) is particularly known for the hydrangeas on the temple grounds!
❁Read more about Enoshima & Kamakura's hydrangeas here.
Hydrangea Area #3 – Tokyo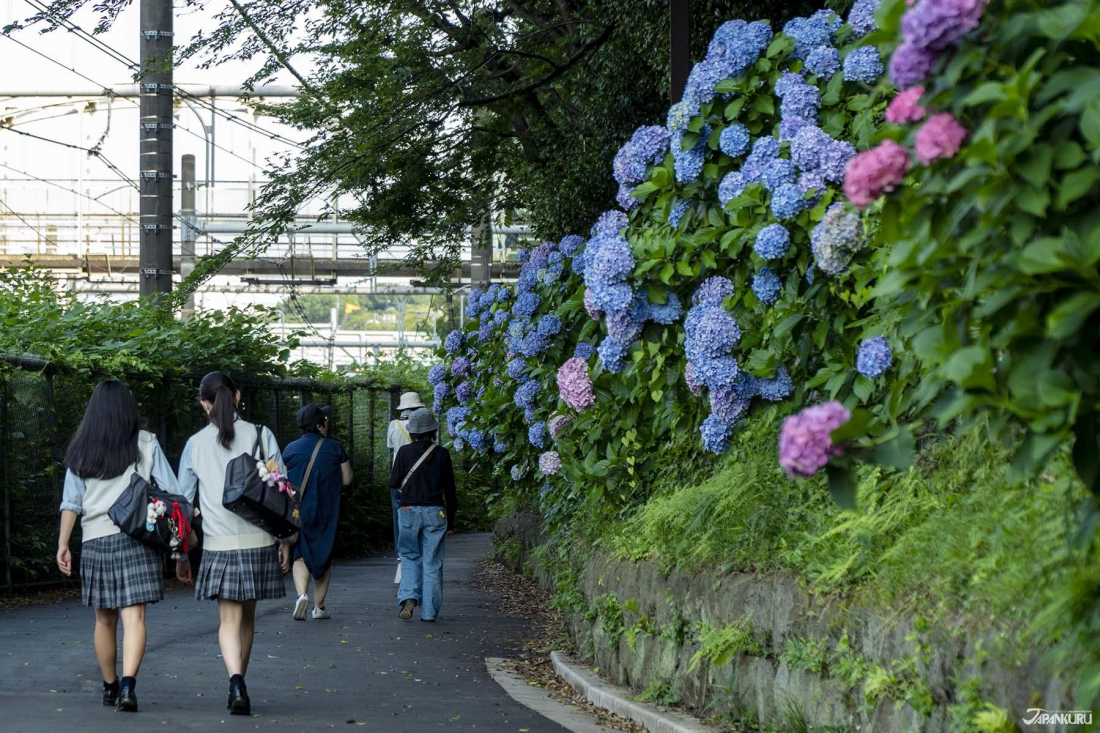 Tokyo is filled with hydrangea festivals from late May through June, and flower-viewing events are common at parks, shrines, and temples throughout the city. The big bushes are common enough garden plants for homes throughout the metropolitan area, but when gardeners get serious, they can pull off some pretty spectacular floral displays even in the condensed space of the busy city. Tokyo's Hakusan Shrine has its own "Hydrangea Mount Fuji." Ueno Park and Sumida Park each have sprawling promenades lined with the pretty pastel flowers. Asukayama Park (above) has even used its hydrangeas to create a pretty magical secret garden atmosphere, right next to the JR train tracks. Even among the concrete and steel of the city, there's no denying that there's some great hydrangea-viewing to be found in Tokyo.
❁Read more about Tokyo's hydrangeas here.
Where Are You Heading This Summer?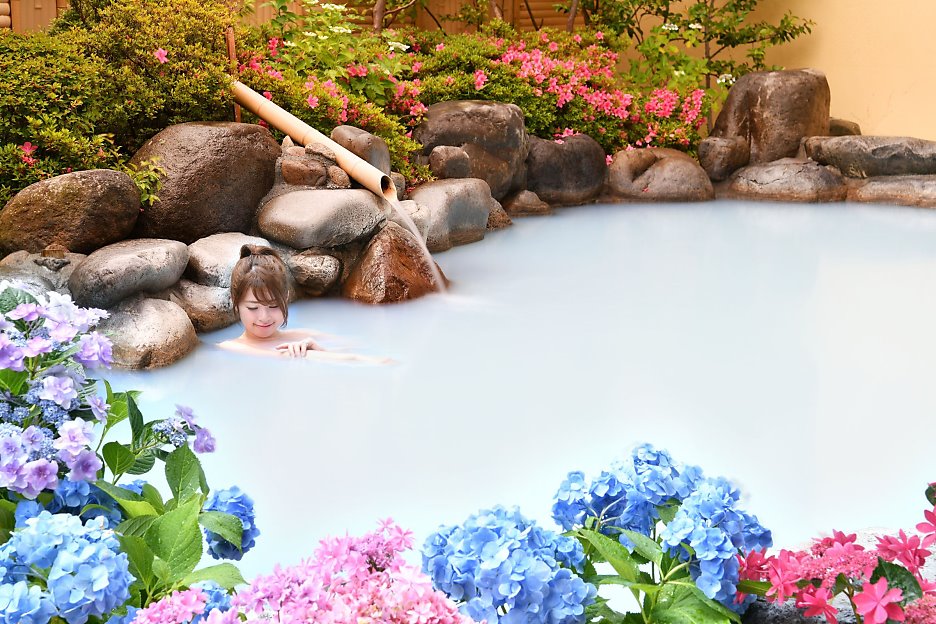 Let us know all about your summer plans in Japan, and feel free to ask us any questions, at the Japankuru twitter, instagram, and facebook!