Japan's Must-See Shopping Areas for Post-Covid Travelers | Tokyo & Osaka Shopping
From Tokyo to Osaka, these Japanese shopping spots are musts for travelers returning to the land of the rising sun!
A Return to Shopping in Japan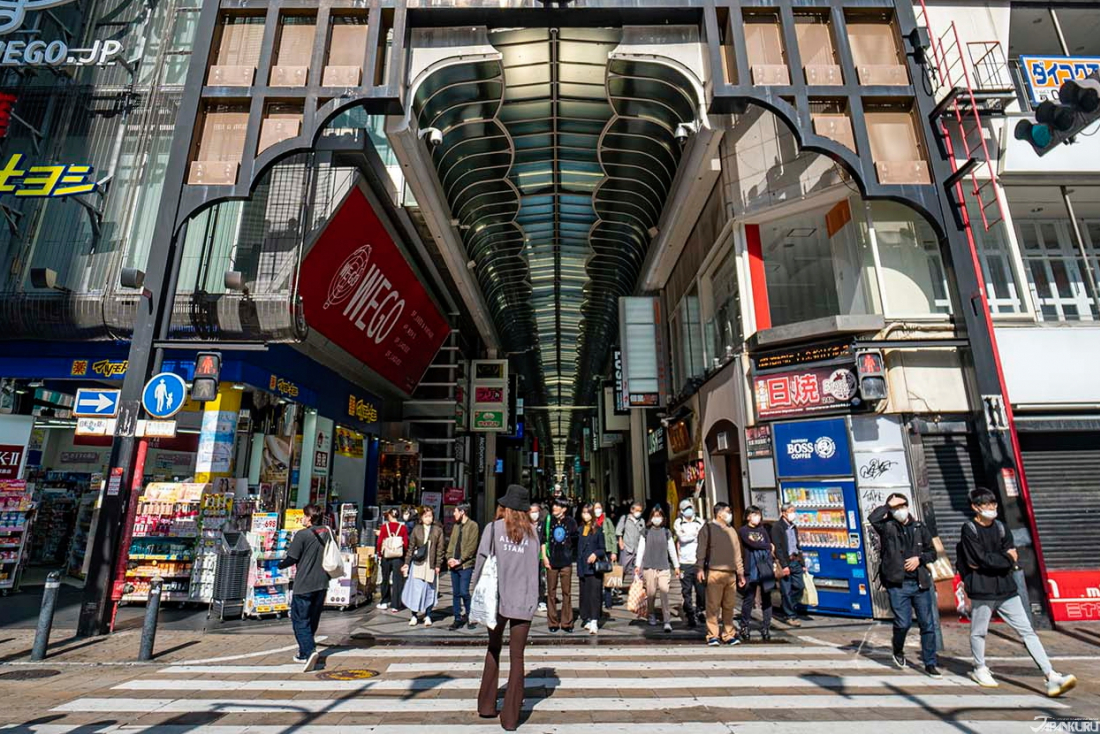 Love shopping in Japan? After years of waiting, Japan is finally back open to tourists, the yen is still weak, and Japanese sale season is coming up soon – all of which means that now is the time to shop till you drop in Japan! Unsurprisingly, years of pandemic have brought some inevitable changes to Japan's most popular shopping areas, and things aren't exactly the same as when tourists last freely roamed the country. So check out these updates on Japan's most trendy neighborhoods, and some tips to get you started on your next Japanese shopping adventure!
Tokyo Shopping ・ Ura-Harajuku & Oku-Shibuya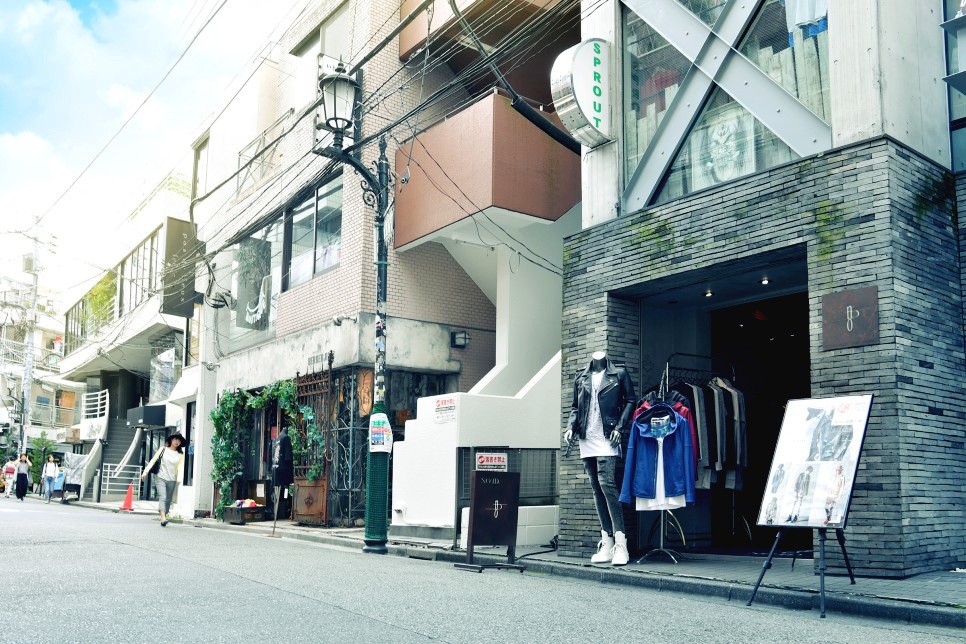 Harajuku has been a popular area with both Tokyo locals and visiting travelers for years on end, thanks in part to the wild Japanese street fashion styles made famous by the "Harajuku Girls" of past decades. But Takeshita Dori, where tourists once crowded to shop for cutesy fashion, snack on crepes, and take endless pictures, took a real hit during the pandemic, and things have changed for the area. (An entirely empty Takeshita Dori was one of the more surreal scenes of late-2020 Tokyo.) Thankfully, with tourists back in Tokyo, new shops are taking over emptied storefronts and old favorites are resurfacing – Harajuku's most famous streets are waking back up. However, in the meantime, more and more people have gravitated towards the Ura-Harajuku or "Ura-hara" area (Harajuku's back streets beyond Takeshita Dori), where the narrow streets are lined with trendy boutiques and vintage shops full of carefully curated selections (and a lot of menswear, as well).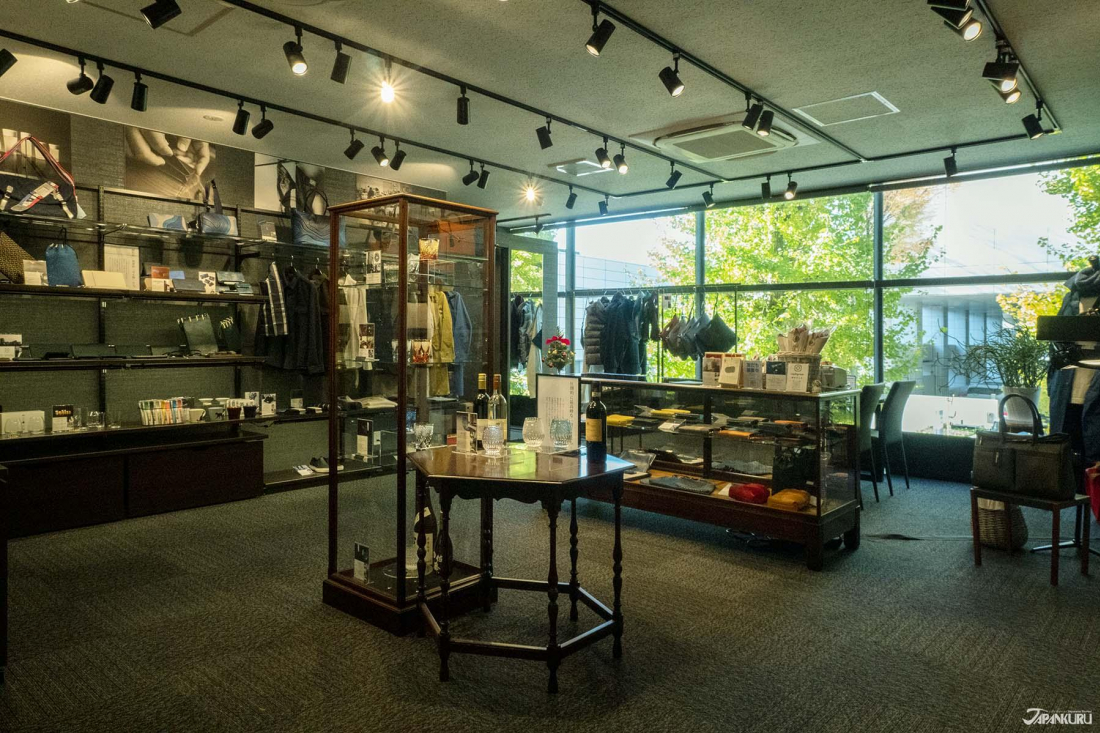 One of the more interesting new additions to Ura-hara is Fujimaki Hyakkaten Exclusive. This little second-floor boutique is one of just two retail locations for Fujimaki Hyakkaten, an online store specializing in Japanese products. The brand is already known for selecting beautiful artisan products and practical pieces made in Japan, with an eye for items that maintain a uniquely Japanese style. Their new Harajuku location takes that to the next level, specializing in products available from Fujimaki Hyakkaten and nowhere else. That includes limited-edition colors of bags and other accessories, and also their own specialty products, like their daily "flavor calendar," which inevitably sells out before the start of the new year. The shop is the perfect place to pick up fantastic Japanese souvenirs that will last a lifetime, for yourself or a friend.
▷ Can't wait to visit the Fujimaki Hyakkaten Ura-hara shop to start browsing their selection? While it's nice to see the products in person, the Fujimaki Hyakkaten online shop ships overseas, too!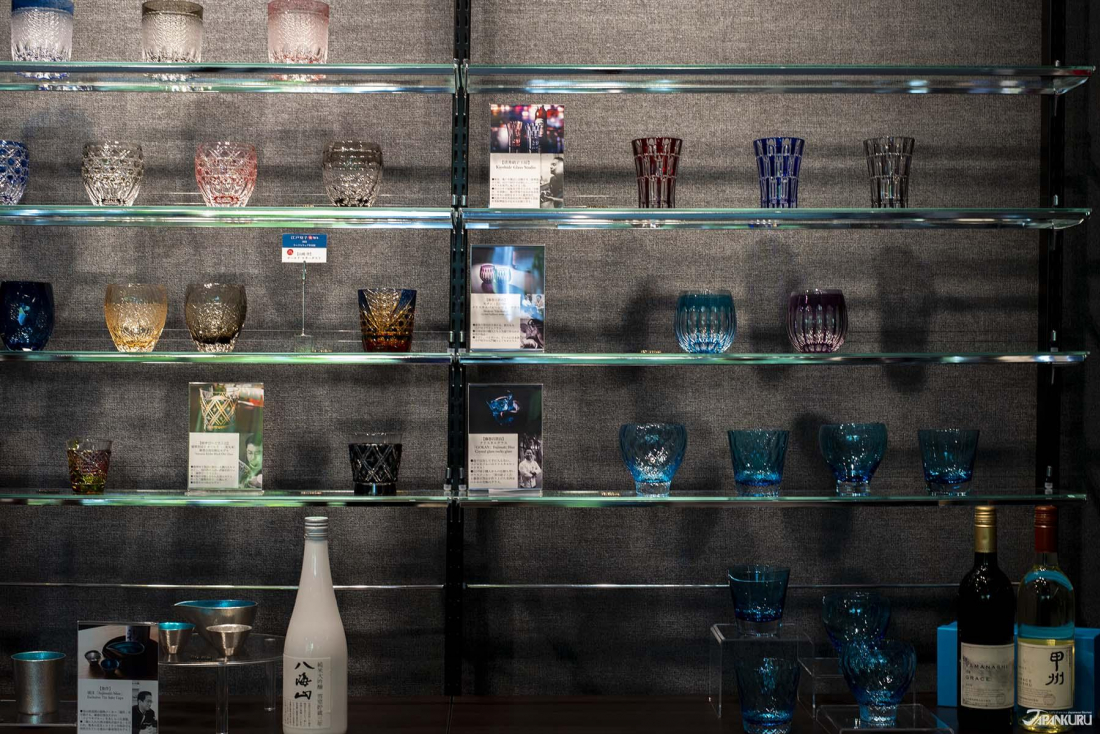 Ura-hara Area (裏原)
Ura-harajuku, Jingumae, Shibuya City, Tokyo
Fujimaki Hyakkaten Exclusive (藤巻百貨店 Exclusive)
3-25-14 Jingumae, Shibuya City, Tokyo
Official Website (jp)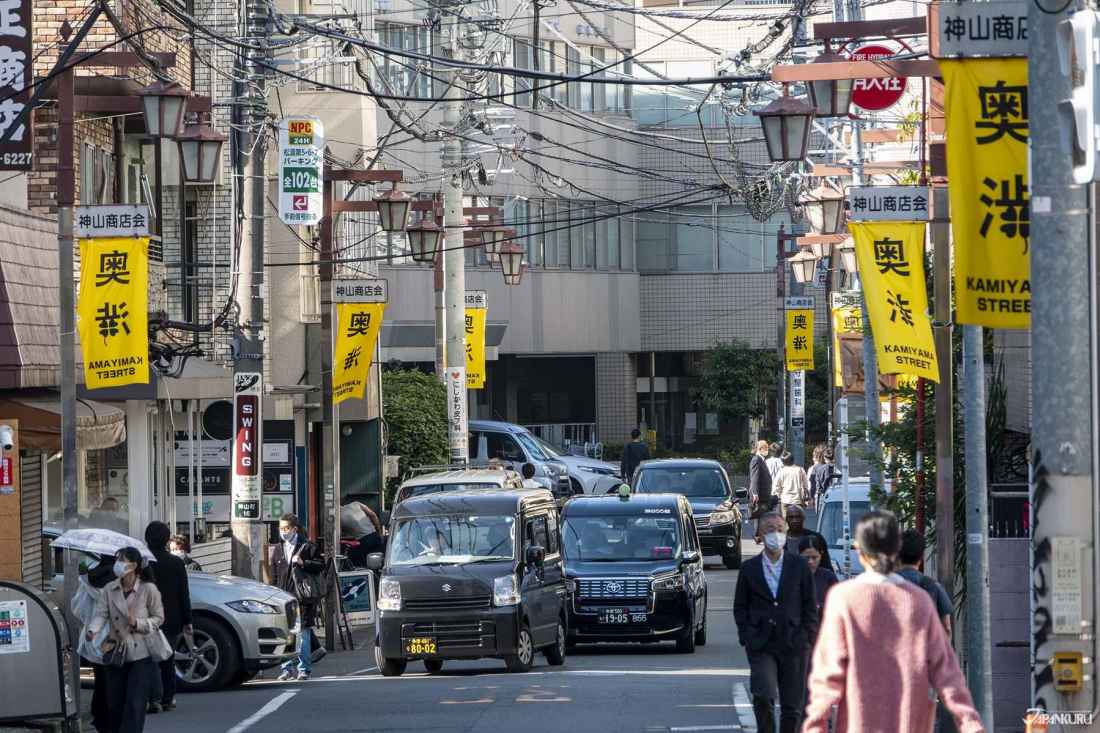 Another "back streets" neighborhood not far from Harajuku is Oku-Shibuya (or "Oku-shibu"), which translates to something along the lines of "Inner Shibuya." Unlike the metropolitan madness directly surrounding Shibuya Station, Oku-shibu has no highrise shopping complexes like the brand-new Shibuya Scramble Square. Instead, the neighborhood has become popular in recent years thanks to its collection of small, stylish cafes, its unique specialty stores, and the laid-back atmosphere that's a far cry from the vast waves of people who rush across nearby Shibuya Crossing.

Oku-shibu is a great place for shoppers to take a relaxed stroll, stop in at some small boutiques and gift shops, and then hang out at one of the many cafes with a good cup of coffee. Two popular spots on the same block are Coffee Supreme, a New Zealand coffee shop offering flat whites, and Camelback, which is known for fantastic Japanese omelette sandwiches.
Oku-shibu Area (奥渋)
Oku-shibuya, Shibuya City, Tokyo
Coffee Supreme Tokyo
42-3 Kamiyamacho, Shibuya City, Tokyo
Official Website (en)
Camelback Sandwich & Espresso
42-2 Kamiyamacho, Shibuya City, Tokyo
Official Website
Osaka Shopping ・ Shinsaibashi & Orange Street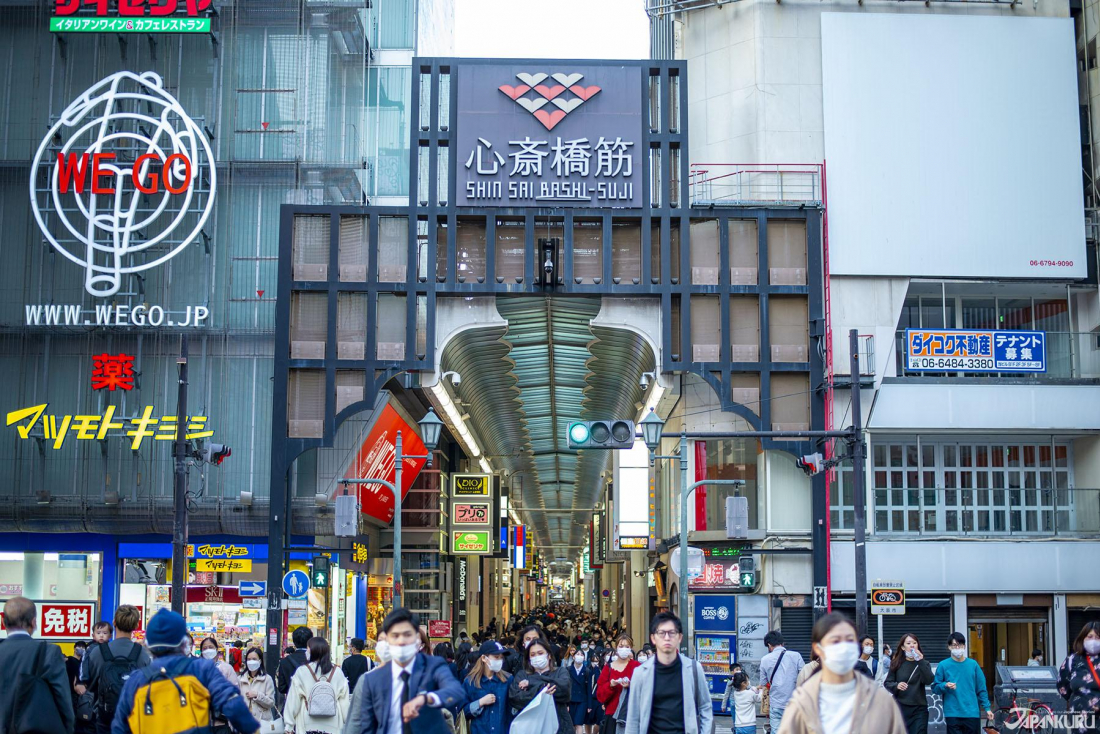 When it comes to serious shopping in Western Japan, the city of Osaka has been the place to go for generations. Even the ravages of a multi-year pandemic couldn't do anything to change Osaka's status as the economic center of Kansai! And as a first stop, the ever-popular Shinsaibashi area has stood the test of time. The main shopping street, called Shinsaibashi-suji, has been reshuffled over the course of the pandemic, with store closures, brand-new department stores, location swaps, and more. But many of Japan's biggest brands still offer their wares on this busy shopping arcade.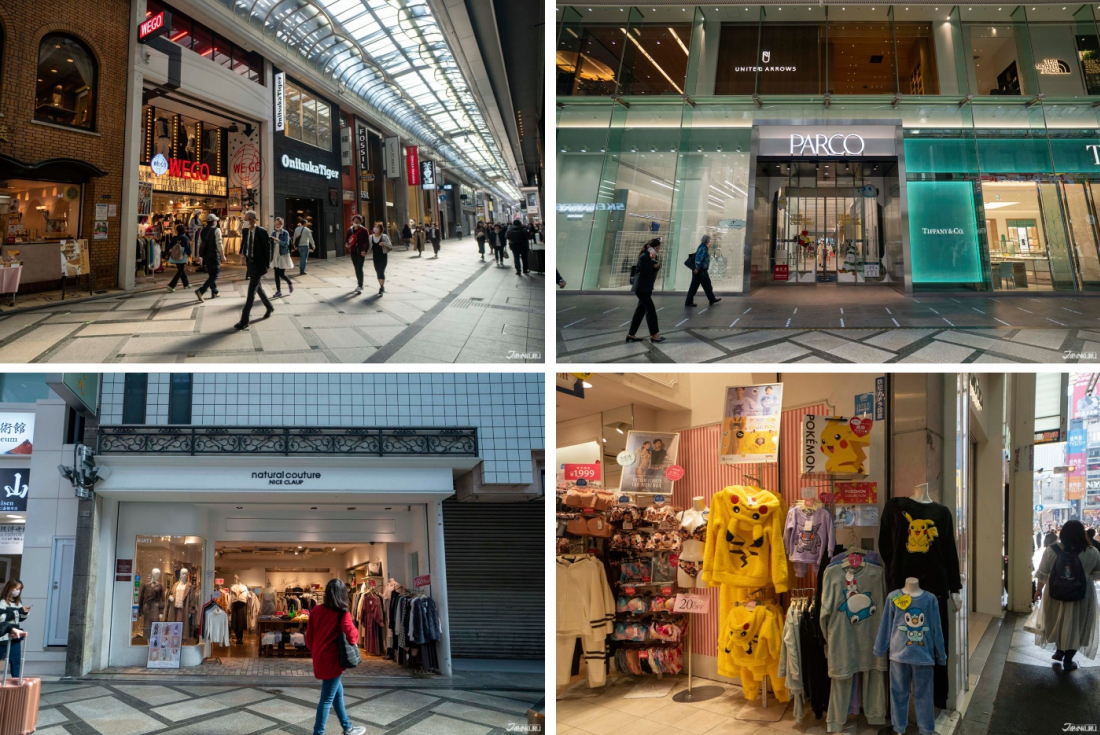 There's a little something for everyone along the length of Shinsaibashi-suji – or at least anyone who loves to shop! Fashionistas looking for a dose of sweet-and-sophisticated Japanese style can find the latest looks at Nice Claup. The young and trendy won't want to miss a trip to any of Shinsaibashi's three different WeGo locations, which sell a selection of new styles and vintage items. Plus, shoppers won't want to skip a trip to Parco Shinsaibashi, which replaced the old annex of Daimaru Shinsaibashi and opened in late 2020, at a time when international travelers had disappeared from Japan. There's a lot of new ground to cover in this new department store with all-new tenants! And better yet, the "Shinsaibashi Project" (official title TBD) announced in 2022 includes a major revamp of the Shinsaibashi area, promising renovations and brand new construction on shopping and accommodation facilities in the area. There's a lot to look forward to in the coming years!
▷ Walking down Shinsaibashi-suji is an experience in itself, but if you're desperate to do some Japanese shopping before you can get to Osaka, there are some great options – even if you're overseas! Check out the WeGo online shop to see their latest offerings, and take a look at the selection of Nice Claup pieces available at Pal Closet. Even Japanese department stores sell online and ship all around the world these days! The Parco Online Store offers a selection of their fashion, accessories, interior, cosmetics, and more.
Shinsaibashi (心斎橋)
Shinsaibashi, Chuo Ward, Osaka
Nice Claup Natural Couture
Kodaimaru Bldg., 2-2-22 Shinsaibashisuji, Chuo Ward, Osaka
Official Website (jp)
WeGo
Shinsaibashi Gate, 2-5-5 Shinsaibashisuji, Chuo Ward, Osaka
Shinsaibashisuji Bldg., 1-6-10 5-21 Shinsaibashisuji, Chuo Ward, Osaka
1-4-23 Shinsaibashisuji, Chuo Ward, Osaka
Official Website (jp)
Parco Shinsaibashi (心斎橋PARCO)
1-8-3 Shinsaibashisuji, Chuo Ward, Osaka
Official Website (jp)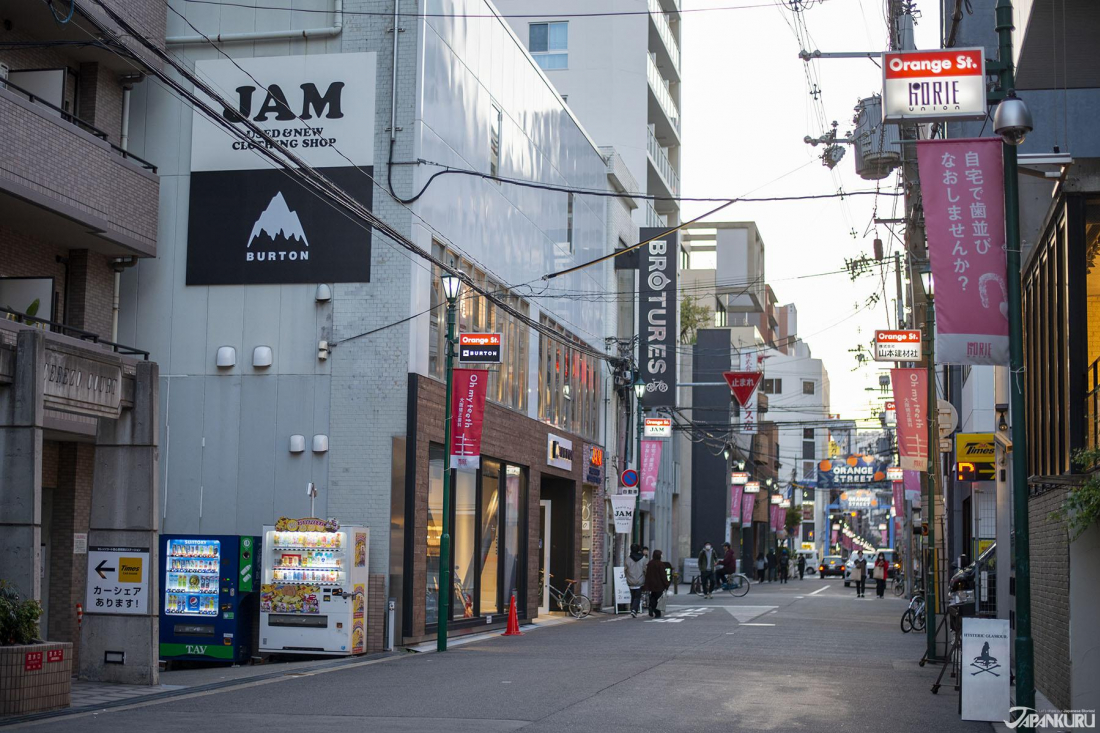 Frequent shoppers in the Osaka area are likely to know about Shinsaibashi-suji and other major commercial areas like Umeda. Fans of the city might even know about slightly more niche spots like Amerika-Mura, which is known to attract a young, fashionable crowd. But one underappreciated shopping destination is Orange Street, just a few minutes west of Shinsaibashi and Amerika-Mura on foot. Still more of a local hangout spot than an international shopping zone, this little street is dotted with high-end vintage shops and boutique furniture stores, but also cheap thrift shops, bright and inviting gift shops, and cafes with drinks that look great on Instagram (which taste pretty good too). For shopping lovers looking to strike out off the beaten path and find some new favorite shops, Orange Street is worth exploring.
Orange Street (オレンジストリート)
Minamihorie, Nishi Ward, Osaka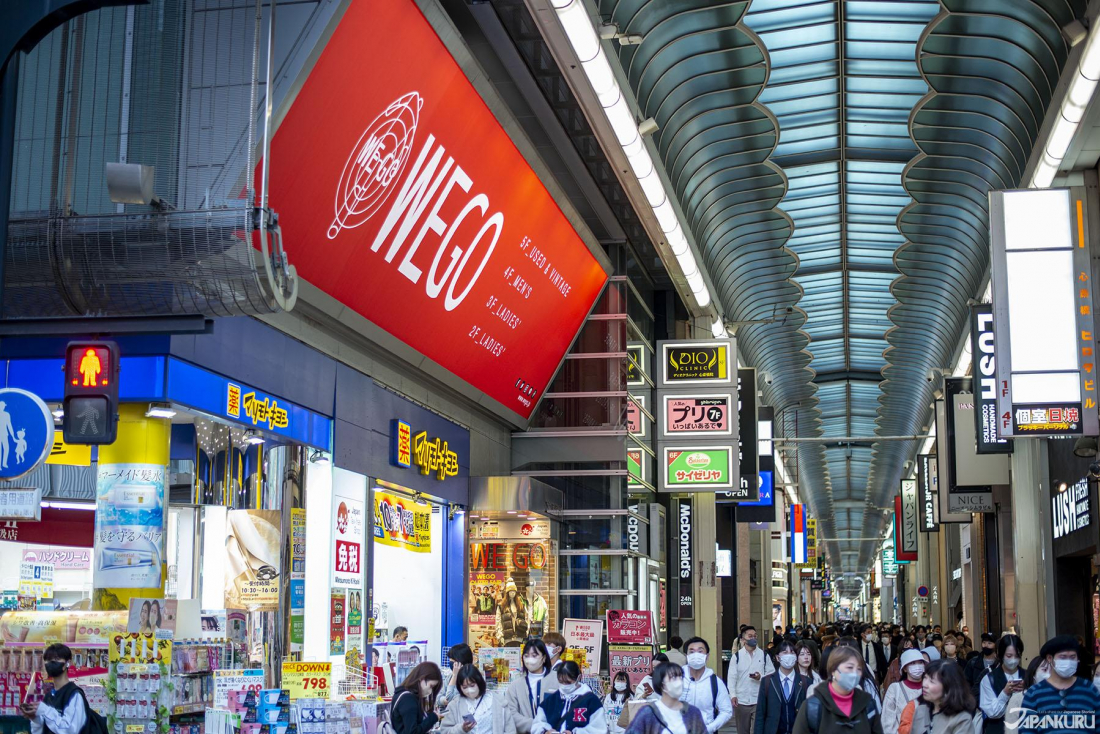 Japan's biggest cities have always been shopping hotspots, and with so many changes over the past few years, these commercial zones are just waiting to be explored. Whether the goal is big brands and department stores, or small-scale boutiques and trendy cafes, shoppers are going to love these Japanese shopping areas. Don't forget to add them to your itinerary next travel itinerary for Japan!