Kamakura Sightseeing | Sasuke Inari Shrine
Kamakura is more than just the Great Buddha and hydrangea temples. Frolic with the foxes at Sasuke Inari Shrine!
A Secret Shrine Tucked Away Among the Houses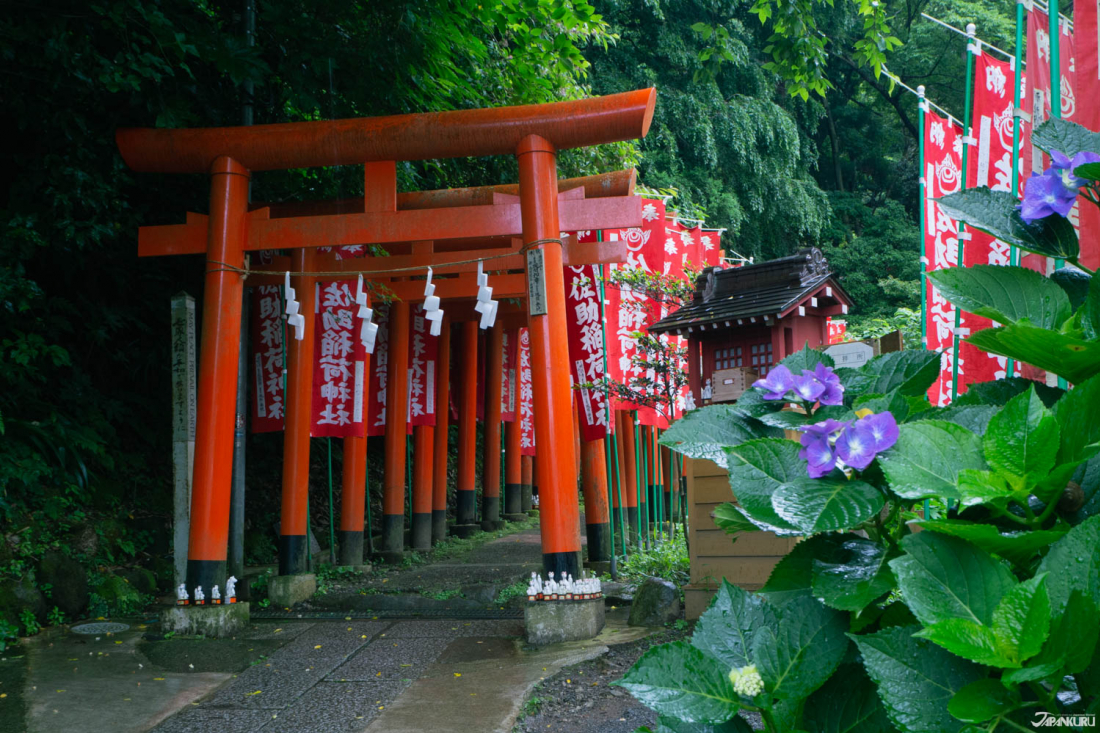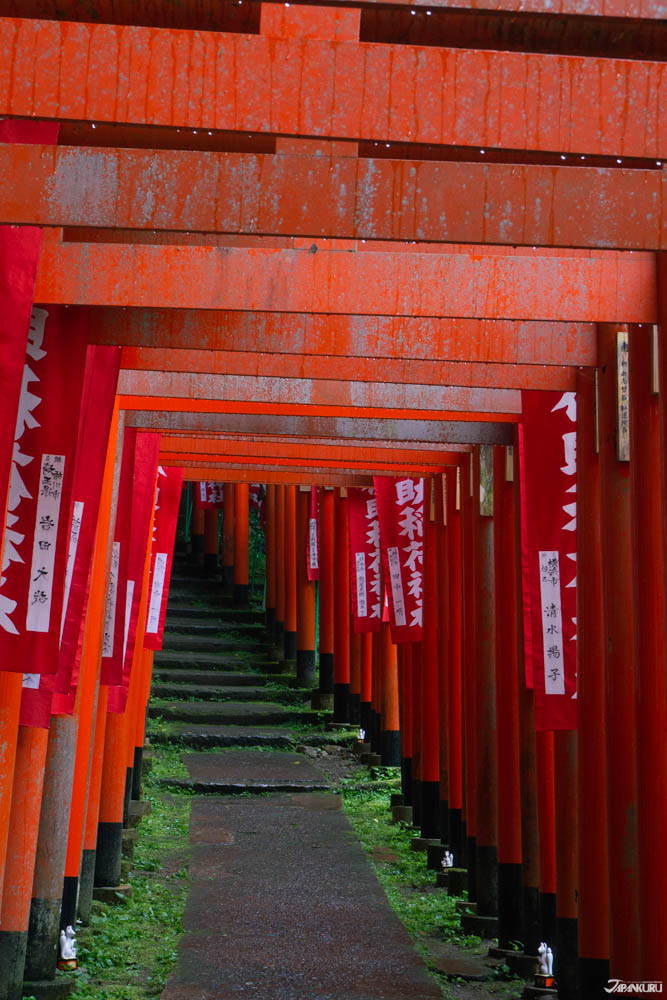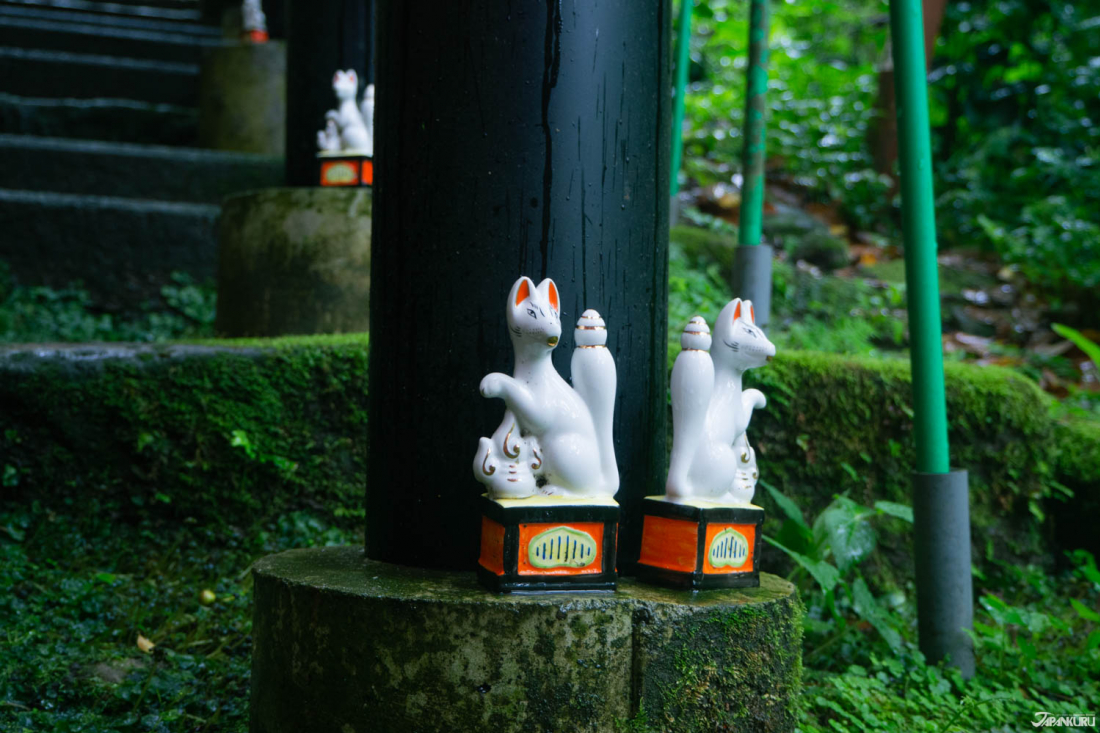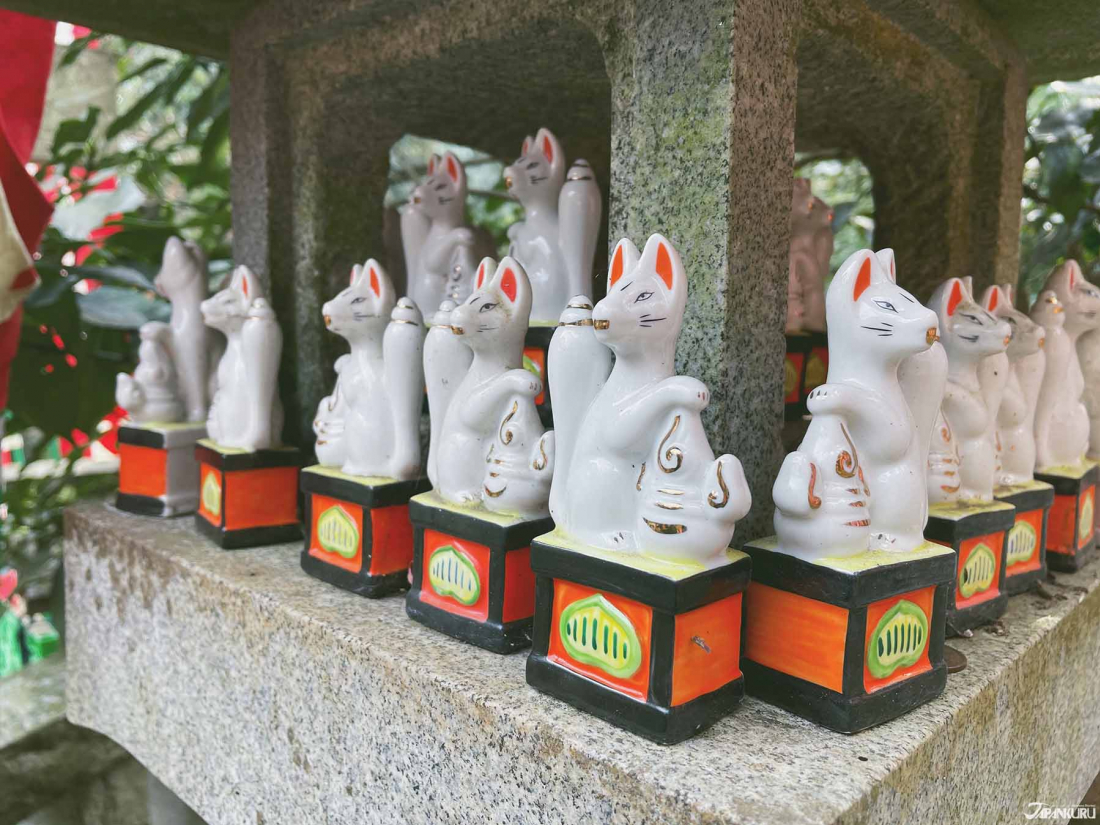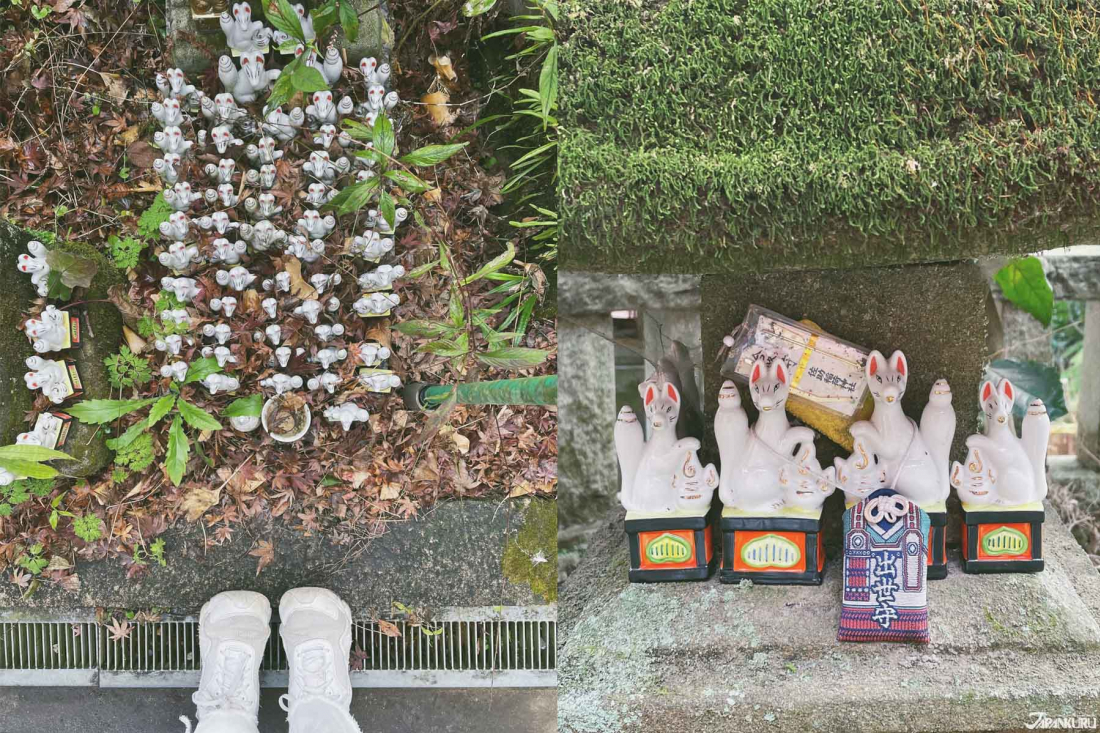 Walking along the path to the front of the shrine's main hall, there are white porcelain foxes large and small in every direction. Perched on stone lanterns or lounging in the shade under the trees. They come in different shapes with unique decorations as well, making it fun to search for different varities.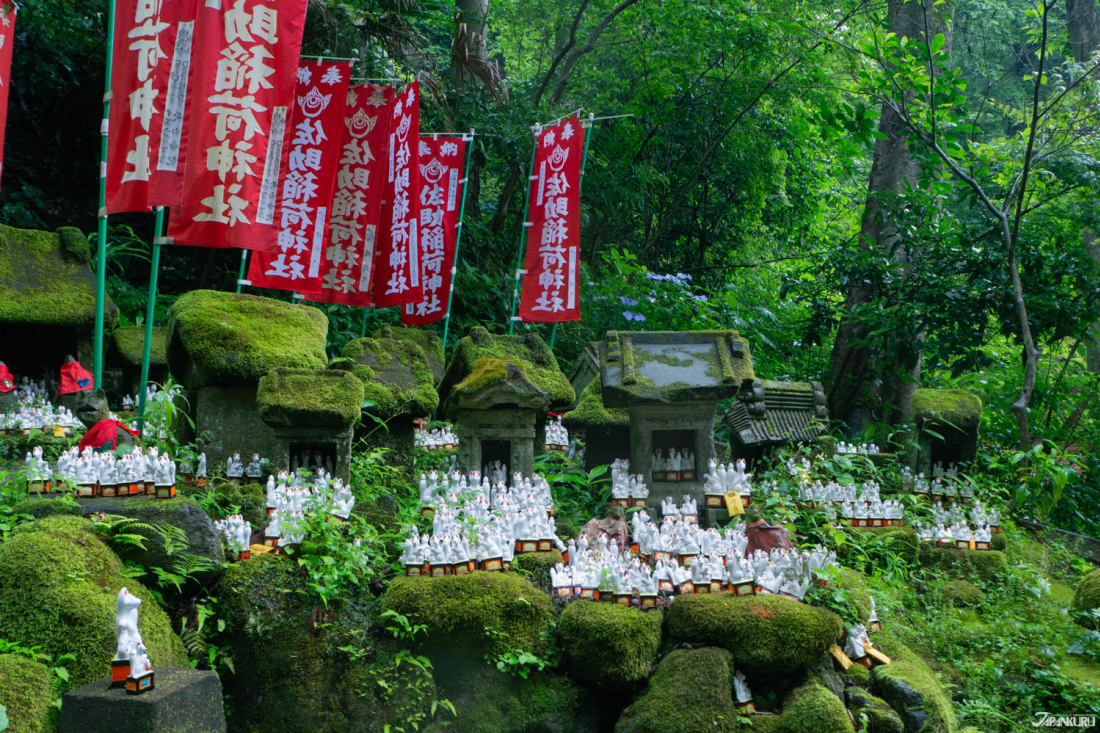 Go further into the woods behind the main hall, and you'll see what looks like a small village of little stone shrines covered with moss, each completely surrounded by the white foxes. Visit during rainy season, and the warm humidity will lend the mossy hill and the leafy trees beyond a vivid green color like a scene from a picture book. (Or perhaps a Ghibli movie.)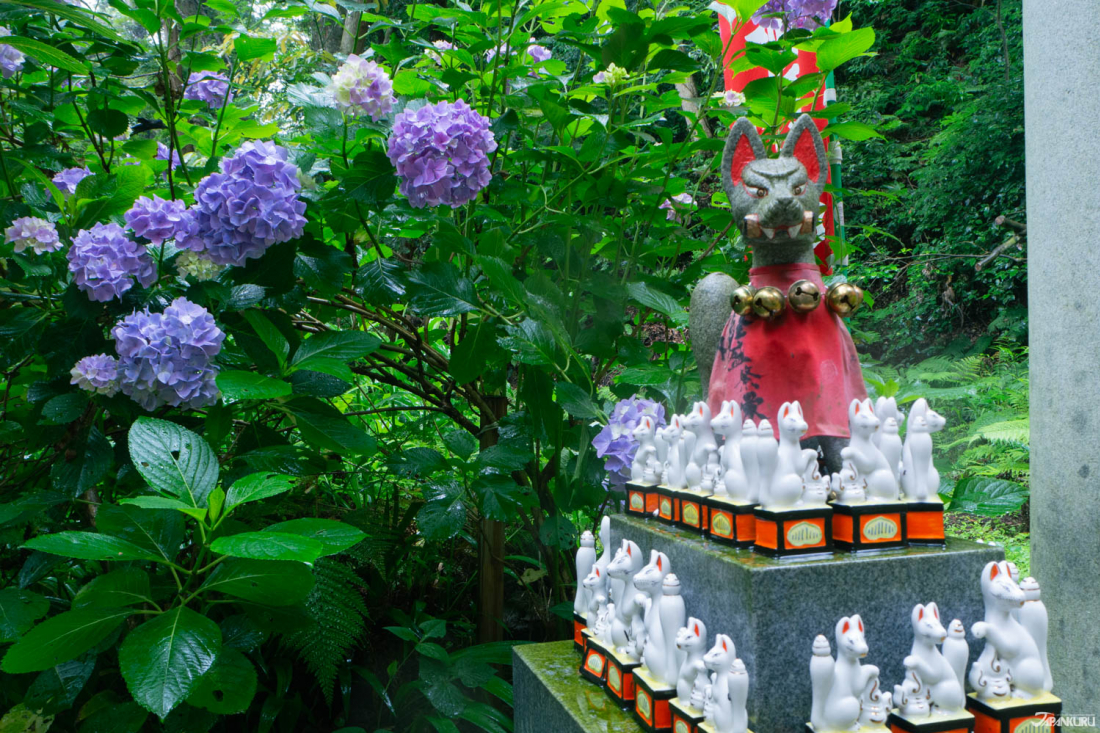 As you might expect in Kamakura, a city of hydrangeas, even Sasuke Inari Shrine has some of the early summer flowers! On our rainy day visit, the weather kept away the vast majority of sightseers and picture takers, and the drip drip drip of the gentle rain created a truly tranquil atmosphere.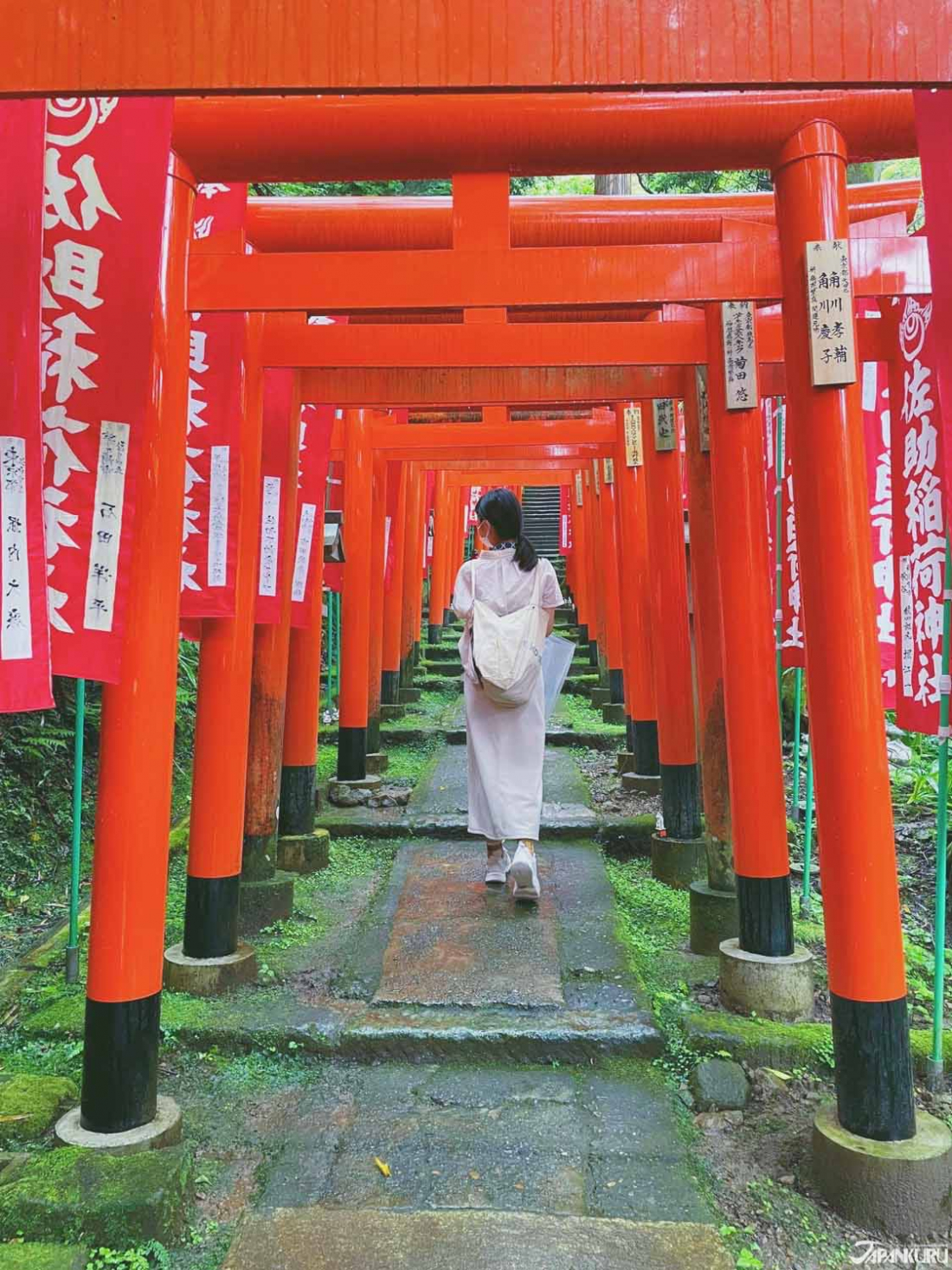 With so few people there on rainy days, it's a good opportunity to take some photos like this under the shrine's many red gates. On a later return visit to the shrine, despite the overcast sky and our weekday timing, Sasuke Inari was actually teeming with visitors. If you want to have Sasuke Inari Shrine all to yourself, plan your next visit to Kamakura during the rainy season – a light drizzle only adds to the beauty of this quiet shrine and Kamakura's amazing hydrangeas!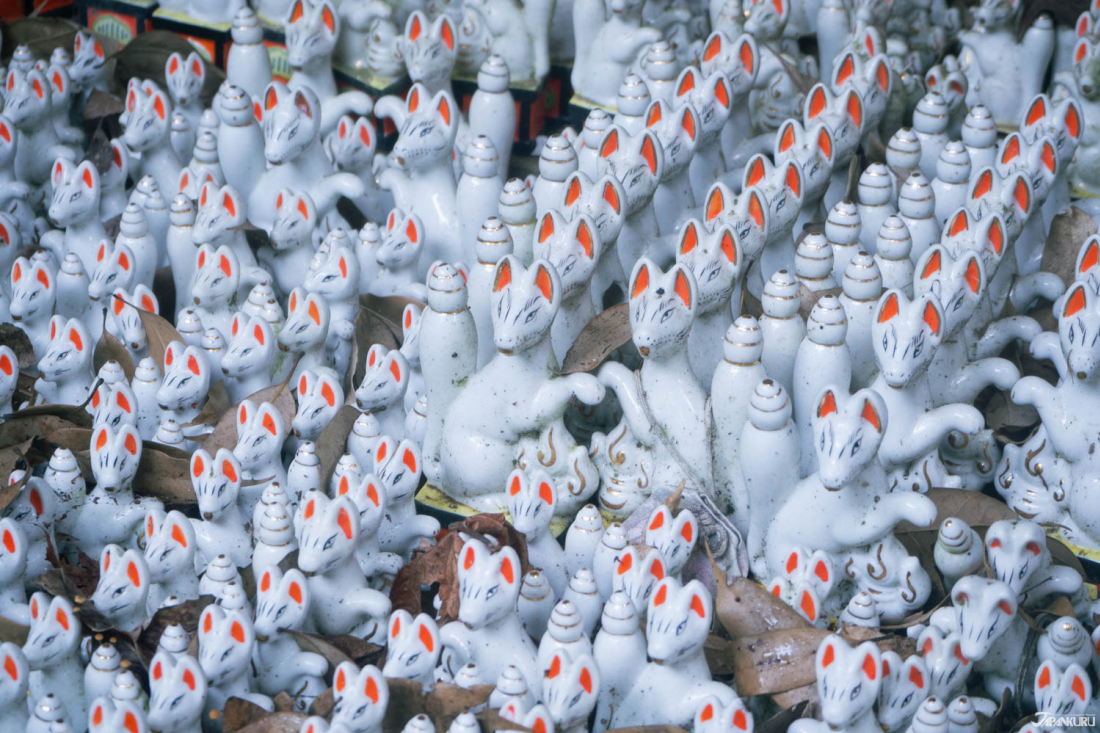 Sasuke Inari Shrine (佐助稲荷神社)
2-22-12 Sasuke, Kamakura, Kanagawa
Access: 20 min from Kamakura Station
Official Website (en)
For more info and updates from Japan, check Japankuru for new articles, and don't forget to follow us on Twitter, Instagram, and Facebook!