New Pokemon Fossil Museum Is a Deep Dive Into Pokemon Anatomy (and Some Real Paleontology)
Ever wondered how similar a Pokemon and a real dinosaur are? Check out their bones and find out.
Learning science from the Pokemon series of games, cartoons, and comics might seem like a strange choice, since the media is all based around a collection of fantastic "pocket monsters" with only a loose connection to real-life biology. And yet, Paleontologist Pikachu (officially "Excavation Pikachu") is here to do just that at the new traveling Pokemon exhibition, the Pokemon Fossil Museum.
Since the very first generation of Pokemon, "fossil Pokemon" have been revived from the "fossils of ancient Pokemon" in-game, and since then these and other 'mons based on extinct real-life animals, especially dinosaurs, have become a staple of the series. So why not use these super popular characters as a route into real paleontology? That's just what the exhibition aims to do.

A key part of the exhibition is comparing real dinosaurs and extinct animals with similar Pokemon, and pointing out both their likenesses, but also key distinctions. Tyrantrum might bear a resemblance to a real-life fossil of a tyrannosaurus, but some key characteristics make it a Pokemon! The exhibition explores all the great inspiration that Pokemon's character designers took from the work of real paleontologists (and scientific illustrators), and the ways they branched out from there.
The Pokemon Fossil Museum even features some "Pokemon fossils" made real! Based in part on the real skeletons of dinosaurs, with some educated guesses on how the Pokemon bones might form, and a little creativity, these models are "life-size" representations of what a Pokemon fossil might really look like!

To compare the reality of dinosaur skeletons and the unique shapes of their Pokemon counterparts, quite a few other species (real and pocket monster) are also featured in the exhibition, with their skeletons illustrated in detail. Tyrantrum's big head might look great when you're fighting with him in a Pokemon battle, but in terms of real-life survival in the Cretaceous period, the exhibition's displays show you that dinosaurs' heads were a little less… cartoonish.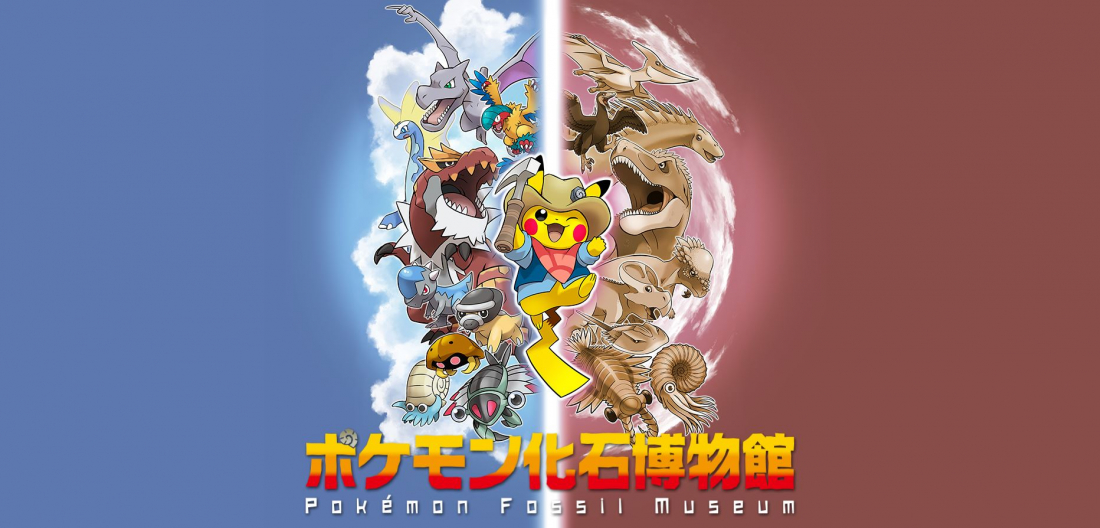 Despite being called the "Pokemon Fossil Museum," this is exactly a moving exhibition, traveling to museums around Japan. Check out the dates below, and find more details for the current location on the Japankuru event calendar!
Mikasa City Museum (三笠市立博物館)
July 4 ~ September 20, 2021
✴Details here.
Shimane Prefectural Nature Museum of Mt. Sanbe "Sahimel" (島根県立三瓶自然館サヒメル)
Fall 2021
National Museum of Nature and Science, Tokyo (国立科学博物館)
Spring 2022
Toyohashi Museum of Natural History (豊橋市自然史博物館)
Summer 2022
Find more details (in Japanese) on the exhibition's official website.
For more info and updates from Japan, check Japankuru for new articles, and don't forget to follow us on twitter, instagram, and facebook!
Source: JAPANKURU