Secrets of San'in | Get Hands-on in with Aizome in This Indigo-Dyed Yasugi Workshop
The artisans at this workshop have been using aizome dye for generations, and now they're ready to teach you!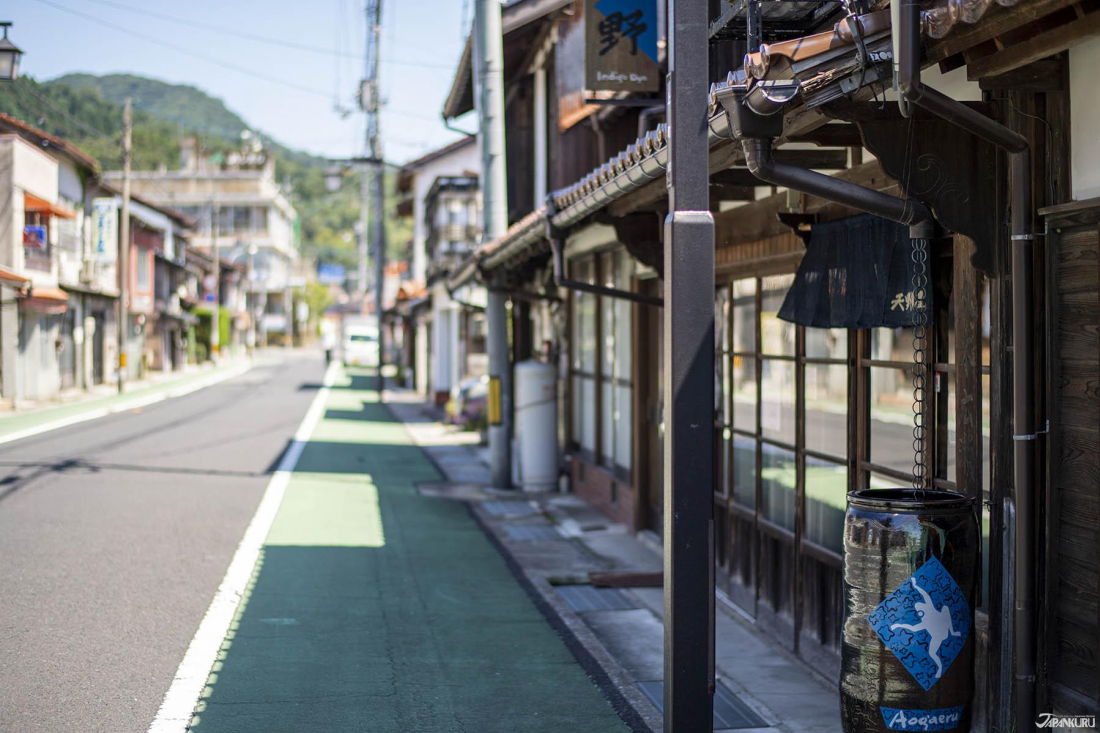 On Japan's western coast in the prefecture of Shimane, the city of Yasugi has a history flush with legends and tradition. The most ancient tales of the region are those of Japan's Shinto gods, who have long been said to have a fondness for this part of the country, and Yasugi itself is said to be the burial ground for one of the most important gods of all: Izanami, goddess of both death and creation. More recent stories (with a little more evidence to back them up) tell us that this city also has a history of traditional culture and crafts. Once a hotspot for steel manufacturing in Japan, more recent centuries have left Yasugi with generations of artisans, and a colorful culture of aizome (藍染め) dye.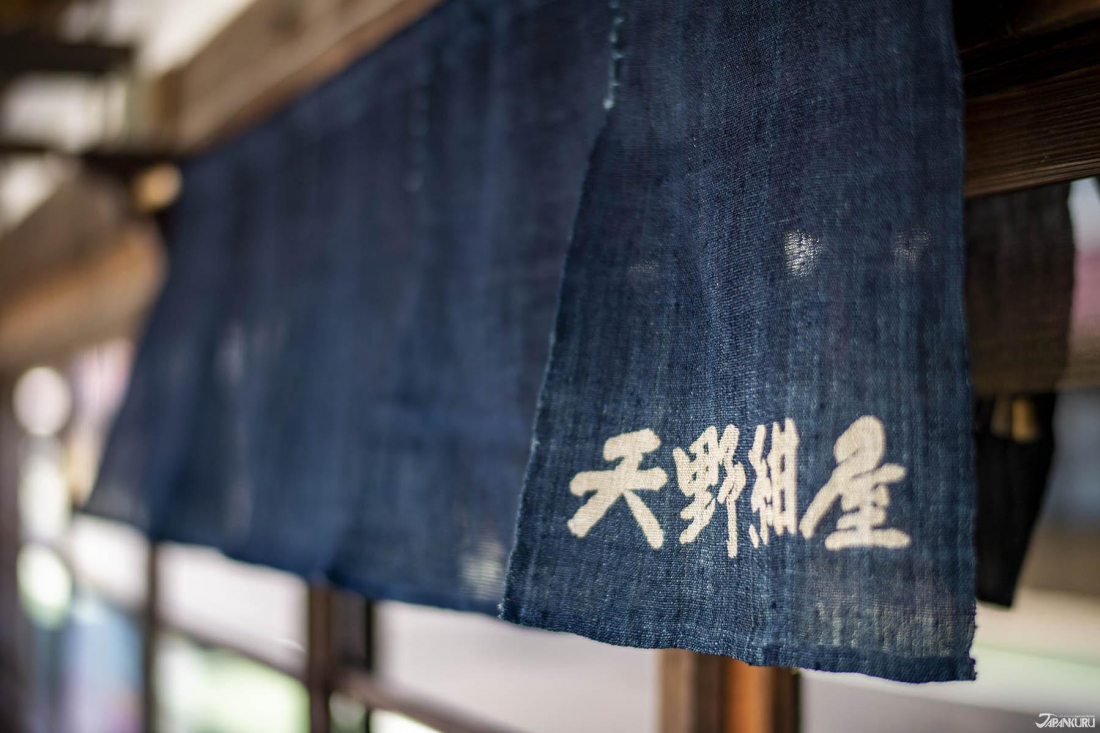 Just a few blocks away from the noisy folk dances of the city's Yasugi-bushi Performance Hall, one traditional workshop is working to keep alive the city's quiet tradition of aizome, a Japanese method of dyeing that makes use of the indigo plant to imbue fibers with deep blue color. Yasugi is one of a number of cities around Japan that has been perfecting the techniques of aizome and creating beautiful pieces for centuries, and these days local artisan Hisashi Amano makes everything from everyday clothing to intricate works of art at his workshop Amanokouya.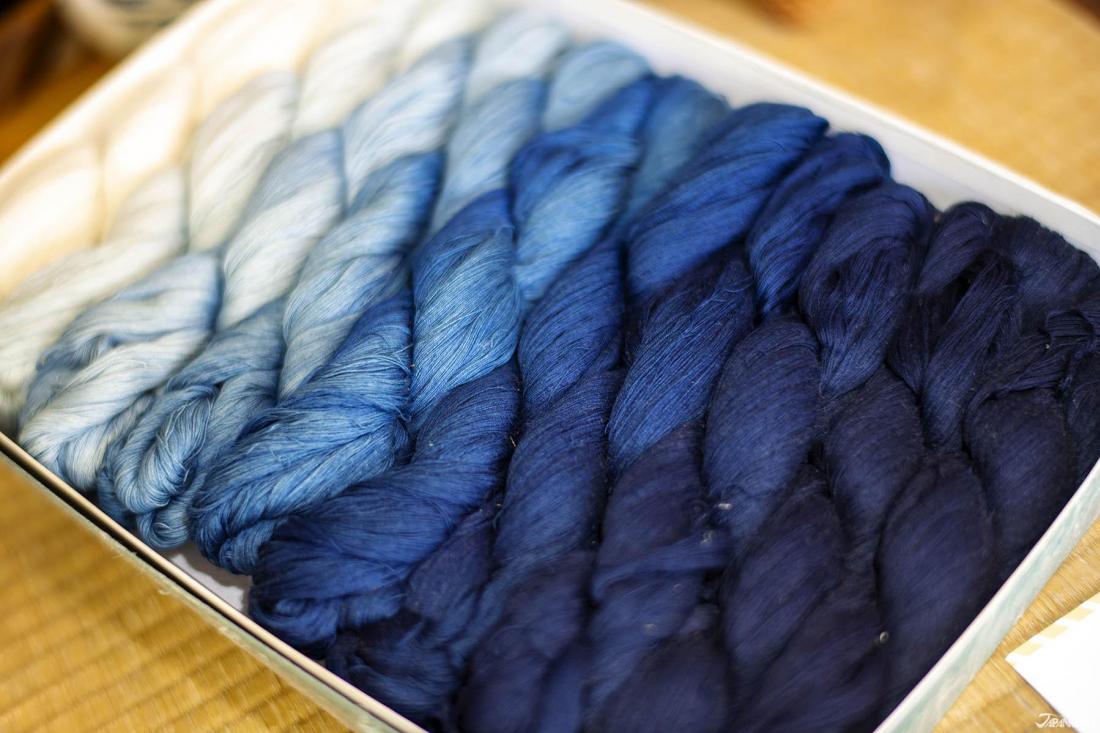 The region around Yasugi is actually well known for aizome techniques a little different from the dyed fabric we see in many places around Japan. Before the name Yasugi took over, part of the city was called Hirose, and the local tradition of "Hirose-gasuri" (広瀬絣) relies on using aizome dyes to color cotton thread before it's woven into fabric, instead of afterwards. Amanokouya still produces blue threads and yarns in every shade, used for traditional Japanese crafts and also trendy modern weaving and knitting!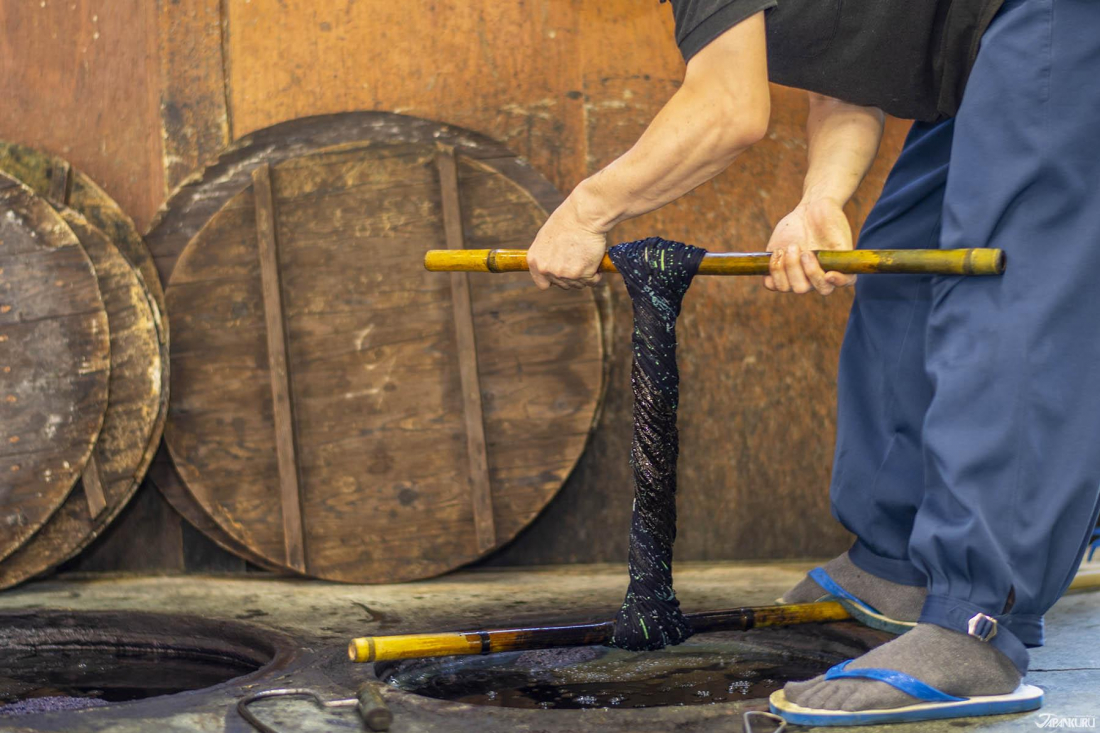 For Yasugi's traditional Hirose-gasuri technique, the threads are carefully dyed in particular patterns, and the artisans at Amanokouya have to know exactly which parts of the tiny threads need to be died dark indigo, and which should be kept a pristine white. Of course, they can't really see what the finished product will look like until the end, so the dyeing process takes an expert hand.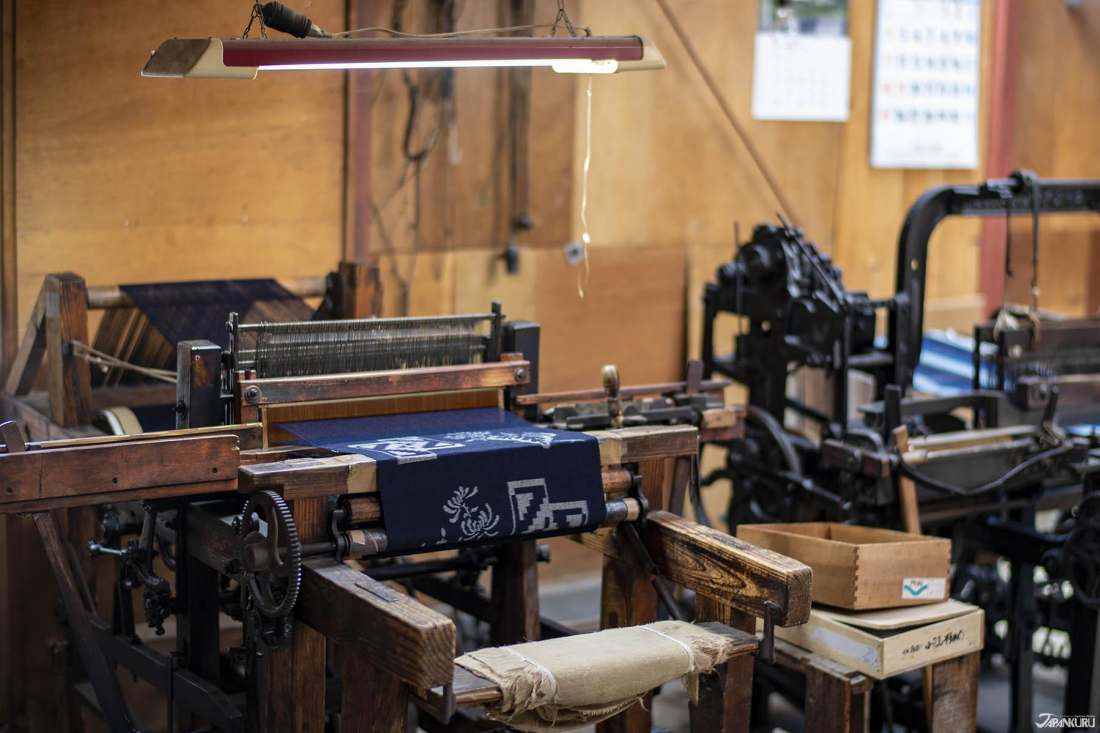 When the finished thread is finally taken to an old-fashioned loom and woven up, intricate patterns will appear in the Hirose-gasuri fabric without ever changing the thread (a little like Indonesian ikat). Simple flowers and geometric patterns are common, but the truly complicated designs that Hirose-gasuri artisans are capable of creating are mind-blowing, especially when they seem to appear before your eyes.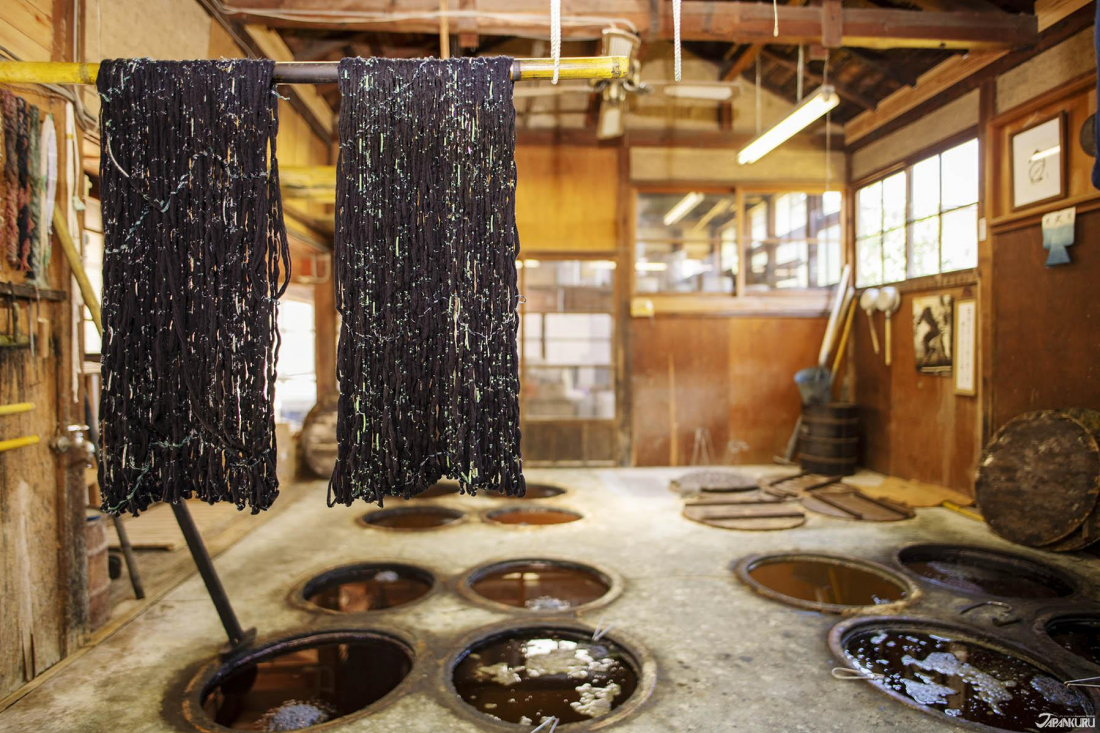 The last century has brought incalculable change to Japan, and Yasugi has changed with the times, leading to a dramatic decline in the number of local artisans with the skills to make Yasugi's own traditional hirose-gasuri. Unfortunately, workshops still working with aizome dye techniques or weaving the threads into beautiful fabric have dwindled to a small number. But the good news is that fifth-generation craftsman Hisashi Amano and his family still maintain their workshop Amanokouya, established in Yasugi back in 1870. The Amanos have been preserving the culture of these traditional crafts for a century and a half, and now visitors from all over the world can see the artisans at work, and give aizome a try for themselves, as well!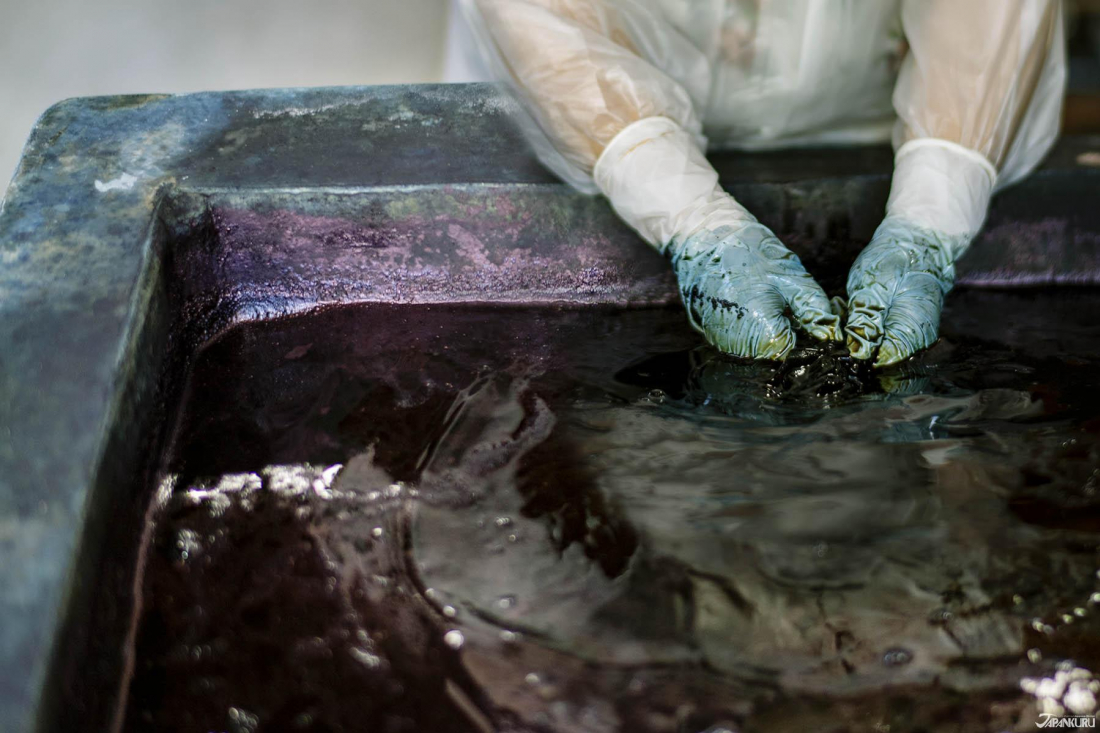 Amanokouya's aizome dyeing workshops let visitors get hands-on with the traditional craft, using simpler aizome techniques to dye a bandana, Japanese tenugui hand towel, or t-shirt in the deep tanks of indigo dye. The workshops are led by artisan Hisashi Amano himself, whose bright indigo-stained fingernails are just a preview of the charismatic artisan's enthusiastic teaching style.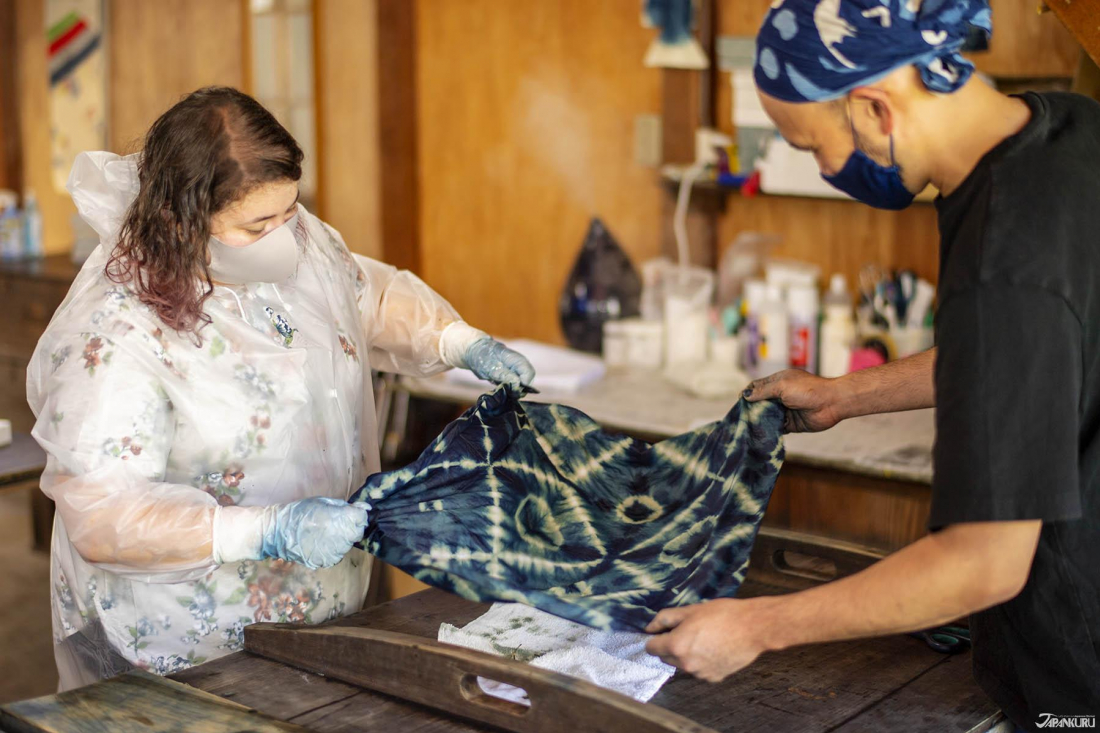 Once you choose a pattern, Amano guides you through the steps, adding explanations along the way about the importance of oxygen to vibrant color, and the good bacteria that keeps indigo dye bright. Emphasizing each dip in the dye vats, Amano counts down until the project is immersed in the dye with an excited "dobon!" sound effect, adding some extra fun for kids and adults alike.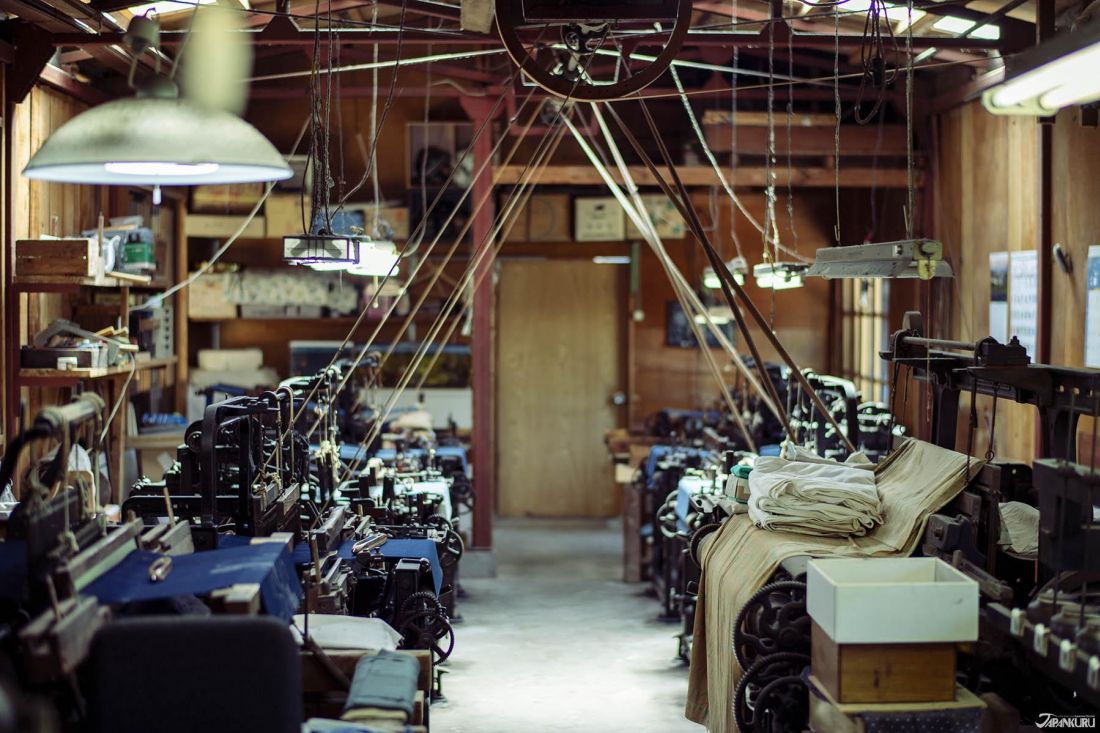 While you're there, don't forget to catch a glimpse of Amanokouya's room full of large, old-fashioned looms, used to weave fabric with the aizome thread that's dyed across the hall. For a long time, the craftspeople who worked with aizome dye and those who wove Hirose-gasuri fabric worked separately, but as both kinds of workshops dwindled throughout the 20th century, Hisashi Amano's grandfather had to find a way to keep both parts of the process going.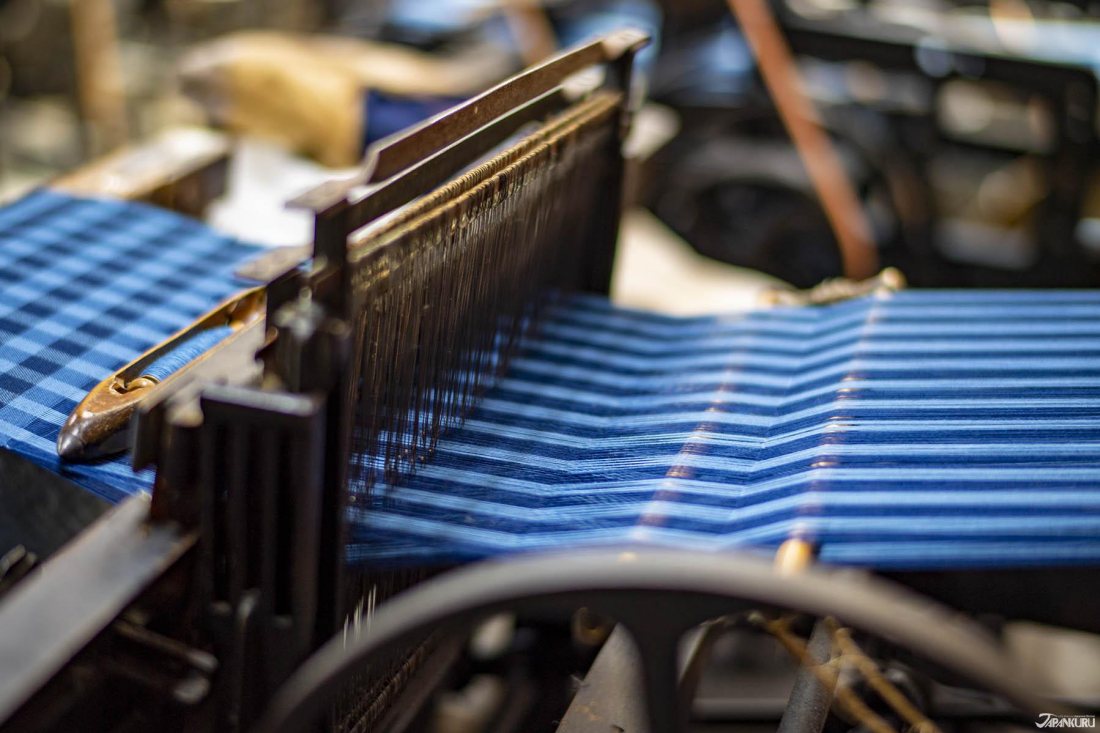 After the Second World War, he bought a whole room full of old looms to keep up the tradition, and now Hisashi Amano's father is an expert at using the century-old machines to weave gorgeous aizome fabric.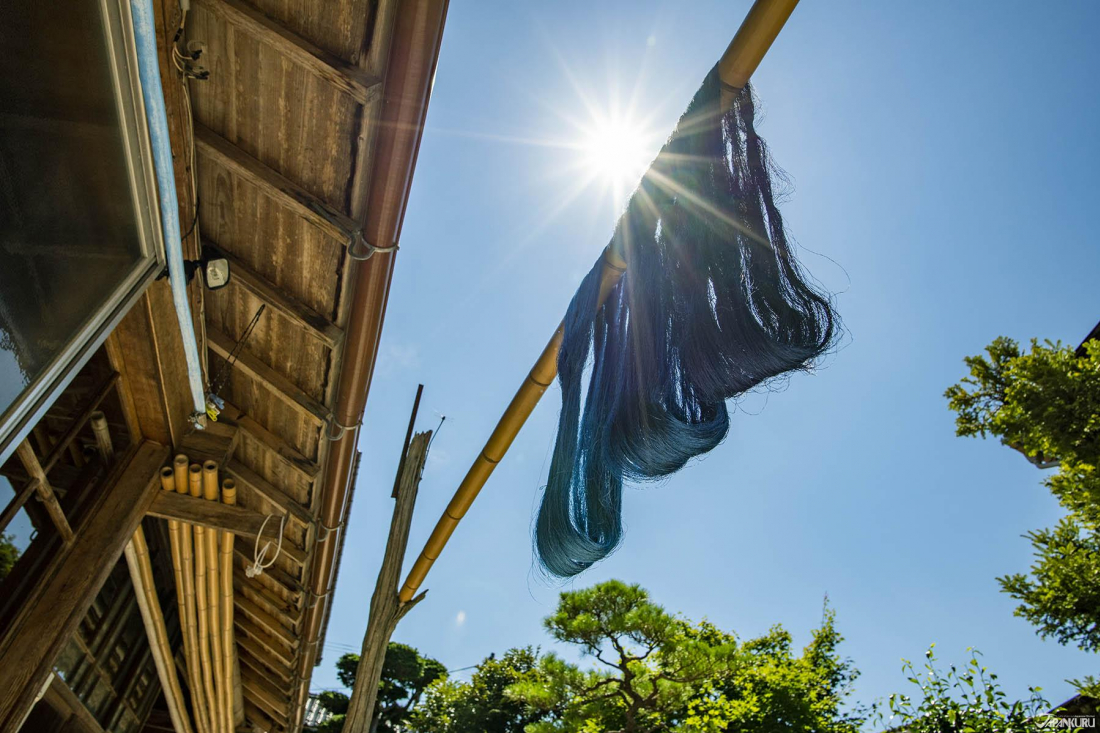 Amanokouya Aizome (天野紺屋)
968 Hirosecho, Hirose, Yasugi, Shimane
Aizome Workshop: 2,500 yen and up
Workshop Hours: 10:00 – 12:00, reservations from 2 people
Shop Hours: 10:00 – 18:00
Official Website (jp)
---
Basic Info
Name: Amanokouya Aizome (天野紺屋)
Address: 968 Hirosecho, Hirose, Yasugi, Shimane
Website: https://www.amanokouya.com/about
---
For more info and updates from Japan, check Japankuru for new articles, and don't forget to follow us on Twitter, Instagram, and Facebook!
Source: JAPANKURU