Shinjuku Gyoen Hanami During the COVID-19 Pandemic ・ Online Reservations & Cherry Blossoms
Cherry blossom viewing is still on at Shinjuku Gyoen this year, but it looks a little different.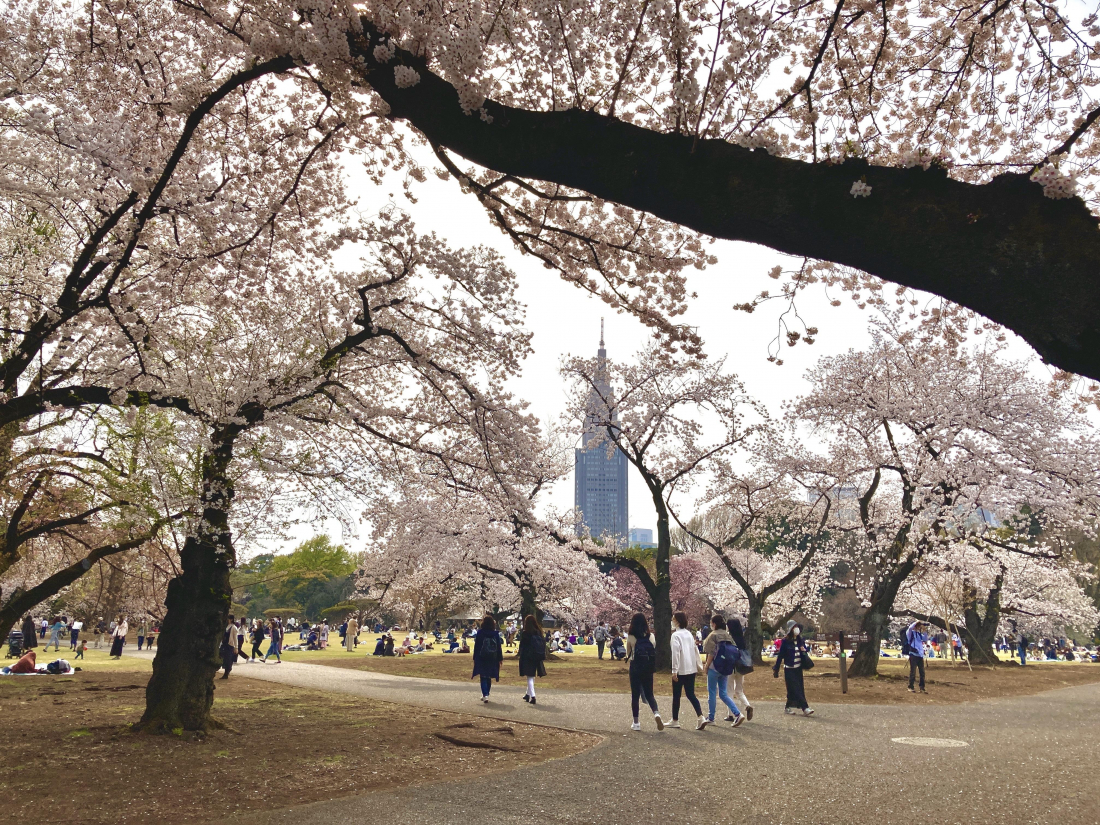 When it comes to the tradition of hanami, or cherry blossom viewing, there are few spots around Tokyo as popular as Shinjuku Gyoen National Garden, a surprisingly large park located right in the middle of Tokyo's busy Shinjuku neighborhood. But this year, COVID-19 means that hanami looks a little different all over Japan, and many parks are closing off huge hanami areas, or limiting visitors to quick walks along the paths. Shinjuku Gyoen, on the other hand, has gone another route, limiting entrance numbers and requiring advance tickets or reservations from all visitors!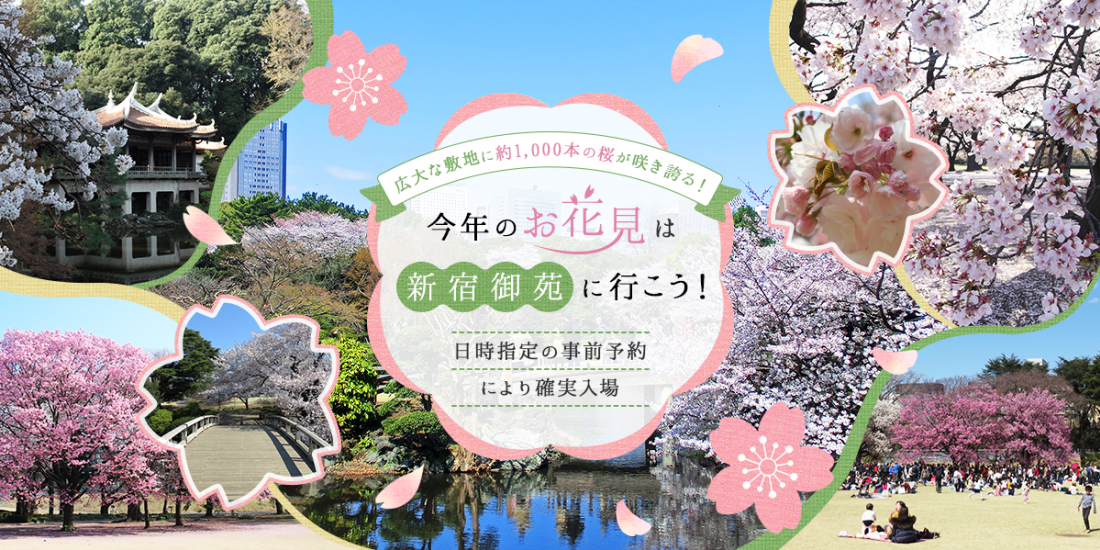 Shinjuku Gyoen is quite spacious, so this system seems to strike a good balance. Plenty of people can still visit, but the advance ticket system means that the park doesn't get overly crowded, and visitors can enjoy hanami the traditional way: stretched out on a picnic blanket (or commonly a "blue sheet" tarp), enjoying snacks with friends, while relaxing in the shade of the cherry blossom trees.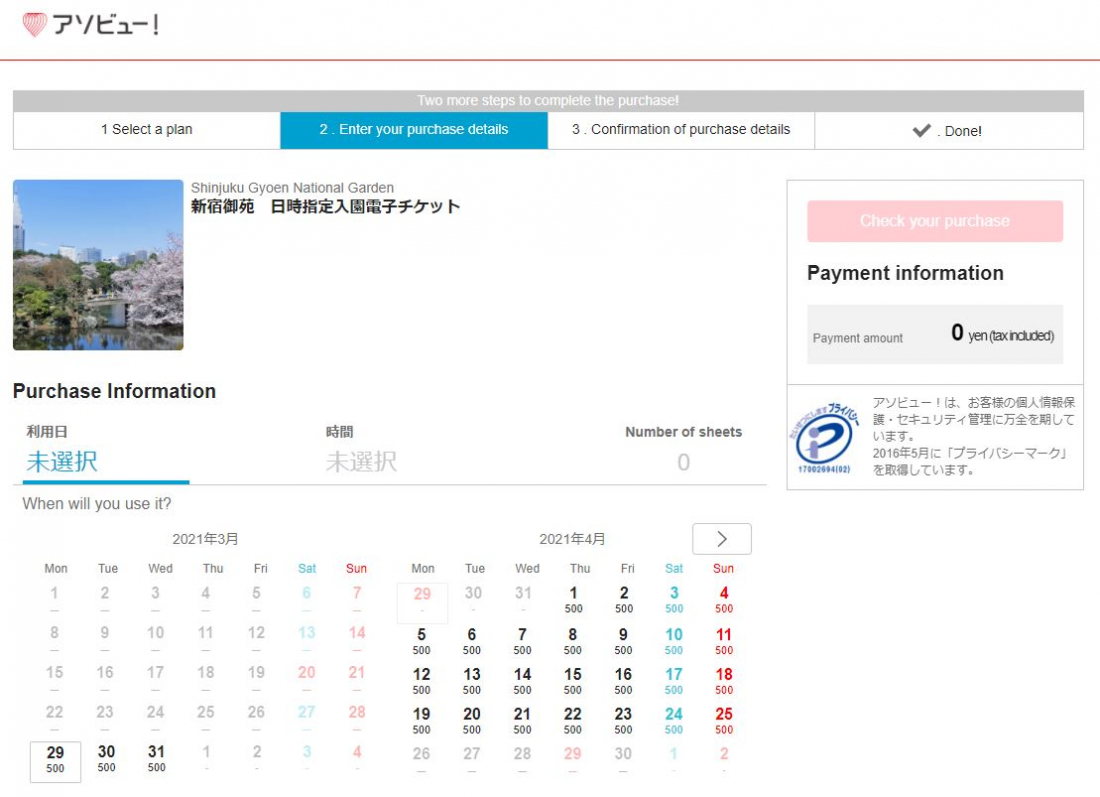 While you have to reserve a spot in advance, even on weekends it seems like tickets are only selling out about a day ahead of time.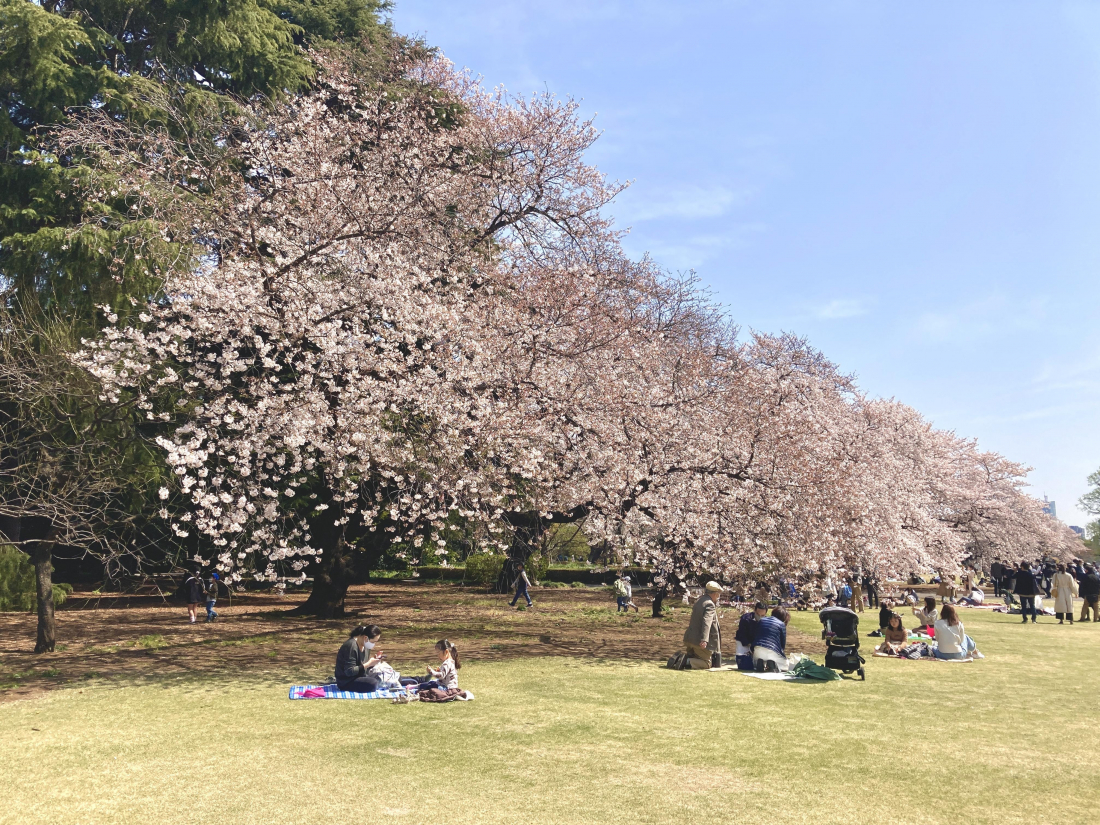 After buying your tickets ahead of time, getting into the park is a surprisingly smooth, quick process. (Especially for a Saturday afternoon during peak hanami season!) Simply pull up the reservation page, have your reservation checked at the gate, and then scan your QR code on your way through the turnstiles. And you're in! Time to luxuriate in Shinjuku Gyoen's huge lawns and enormous cherry blossom trees, which seem to go on forever.

Shinjuku Gyoen hanami in 2021 isn't all that different from previous years, aside from a subtle decrease in crowds. From the minute you enter the park, you'll see people heading onto the grass underneath the cherry blossoms, plopping down beneath the branches laden with pink flowers, and pulling out bentos or snacks.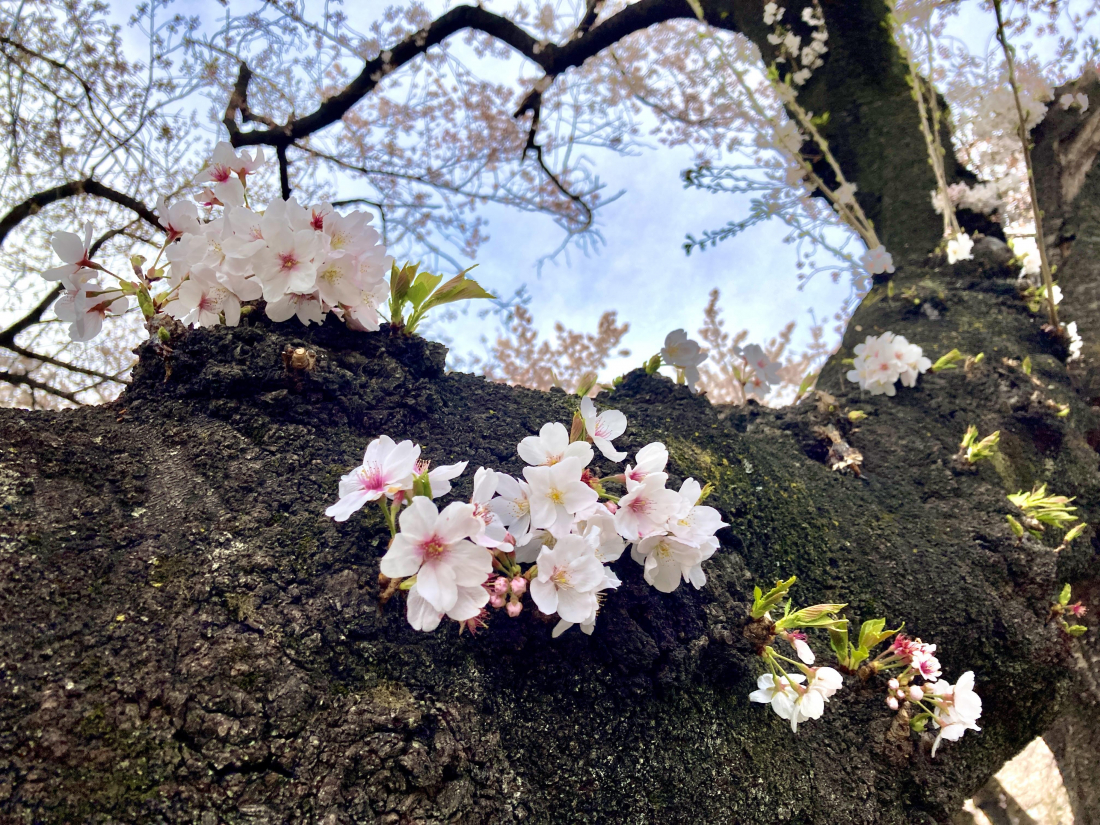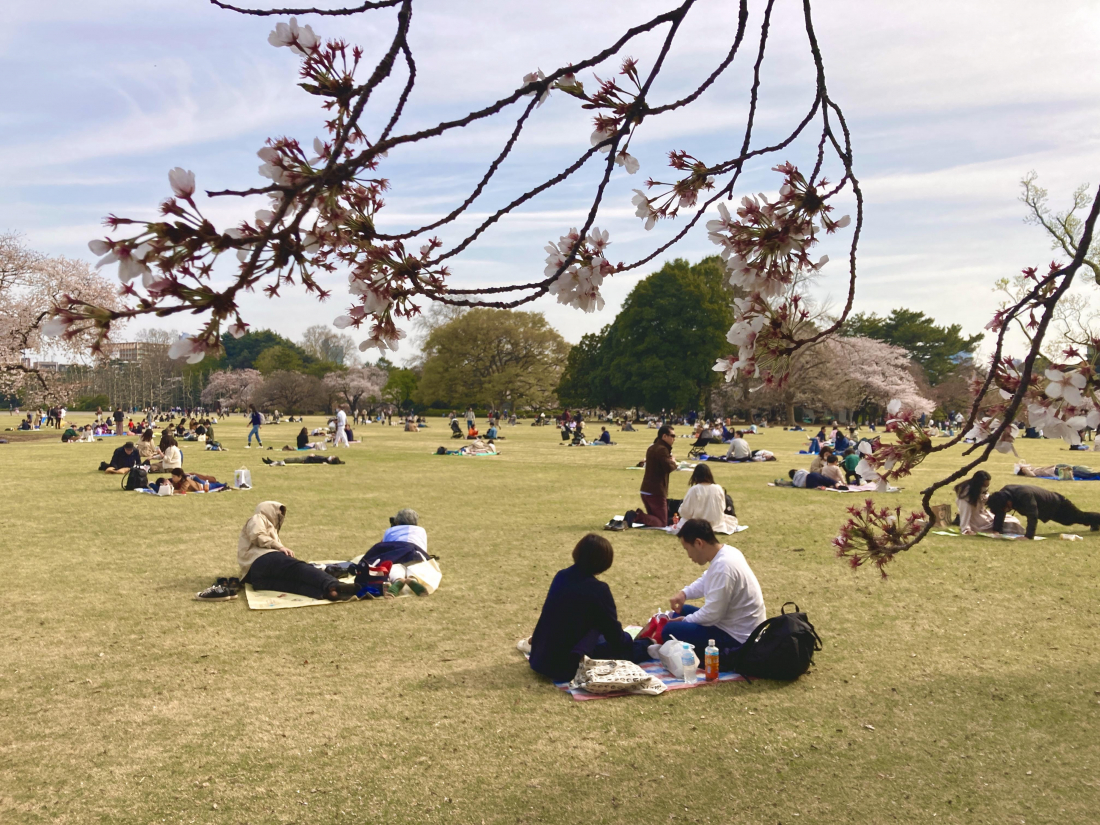 The only real obstacle to a traditional afternoon of hanami is the ban on alcohol. No drinking in Shinjuku Gyoen! Staff with large signs parade through the park reminding visitors that alcohol is absolutely off-limits.
But even with just tea to quench your thirst, there's not much better than a picnic under the cherry blossoms on a warm spring day!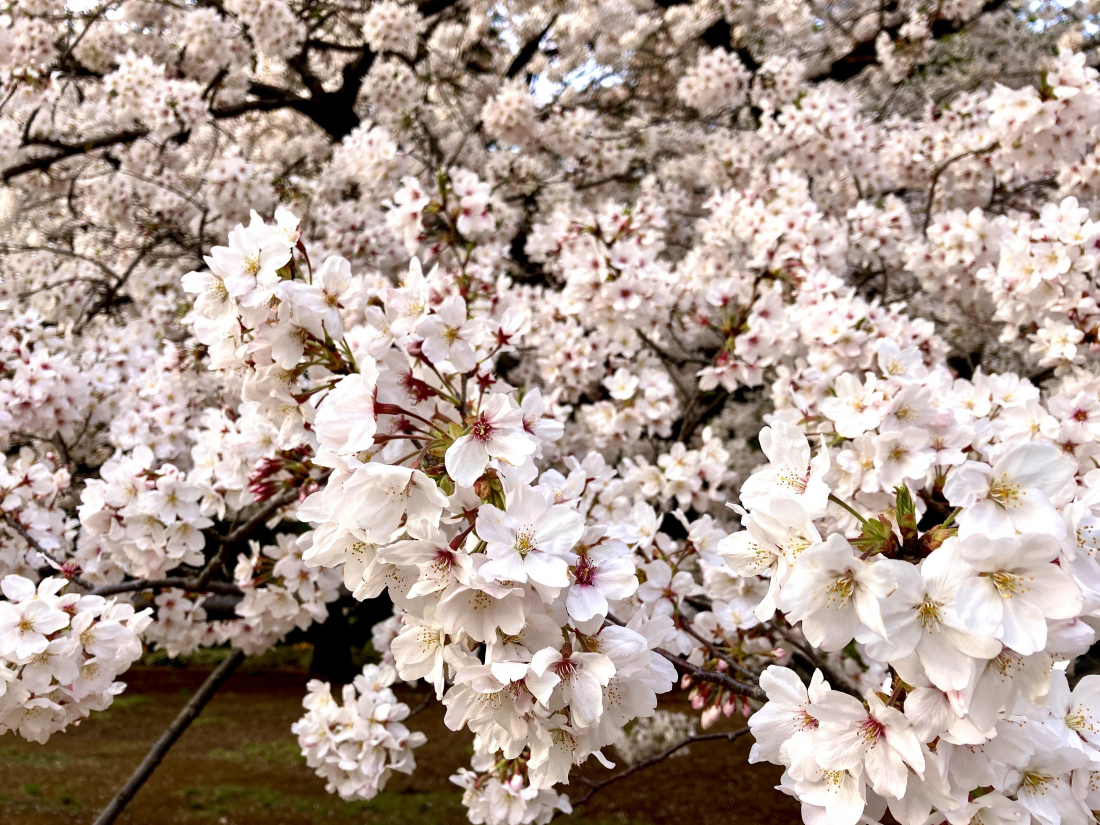 Of course, coronavirus means nothing to the flowers themselves, which bloom under the spring sun whether we're there to see them or not! So what do your hanami plans look like in 2021?
Source: JAPANKURU