Shrine Recommendations in Tokyo ・ Part 1 ・ Studies & Exams
Join me on a trip to one of my three favorite shrines in Tokyo, each good for a different kind of luck!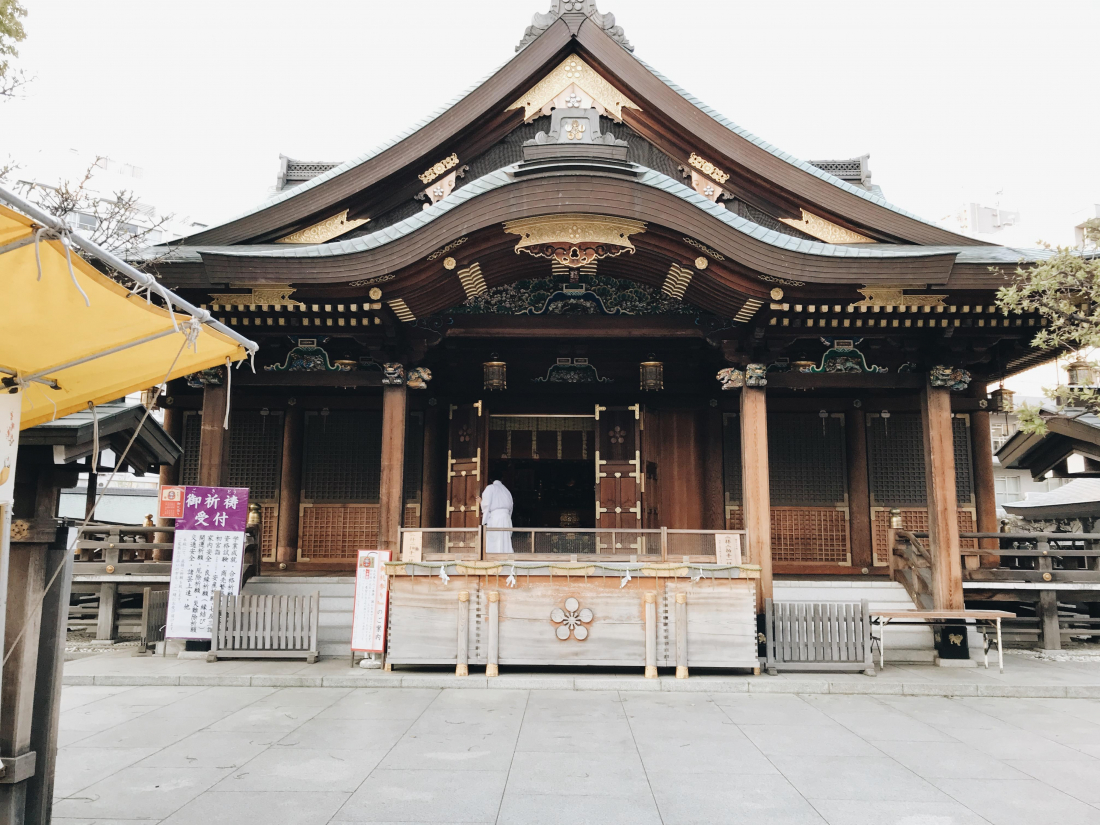 Welcome to Yushima Tenjin Shrine (湯島天神), also known as Yushima Tenmangu (湯島天満宮), established in the year 458! Before we explore the area a little more and try some delicious dorayaki, let's take a moment to look around the shrine. As a Tenjin shrine, the god enshrined in Yushima is the deification of millennium-old Japanese scholar Sugawara no Michizane, who is said to grant good luck when it comes to your studies and education. The shrine is unsurprisingly pretty popular with the Tokyo University students, whose campus is nearby, but I can also vouch for Yushima Tenjin from personal experience. After buying an omamori (お守り) amulet here, I had some great luck! For a little extra peace of mind during your studies, I highly recommend a visit.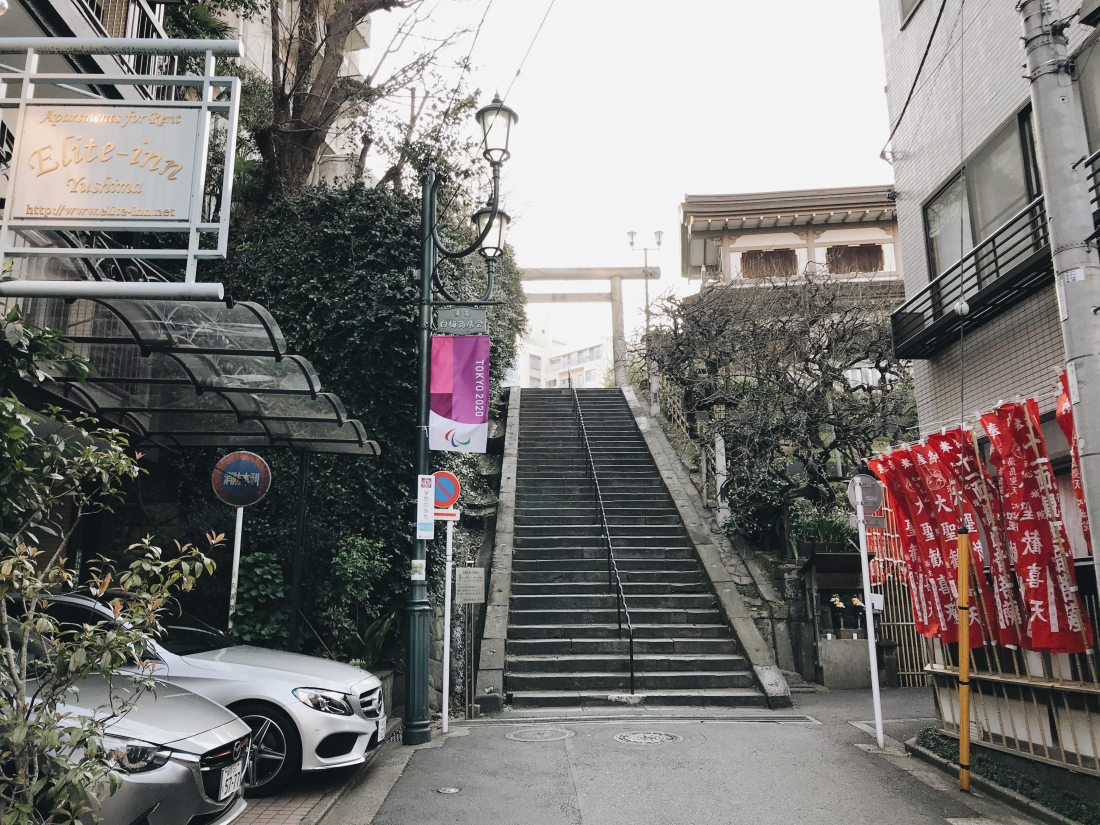 If you're in the Ueno area but don't feel like wading through the crowds of the busy Ameyoko shopping area, just 15 minutes from Ueno Station you'll find a more tranquil destination. The simple torii shrine gate at the top of the stairs means we've arrived at the shrine!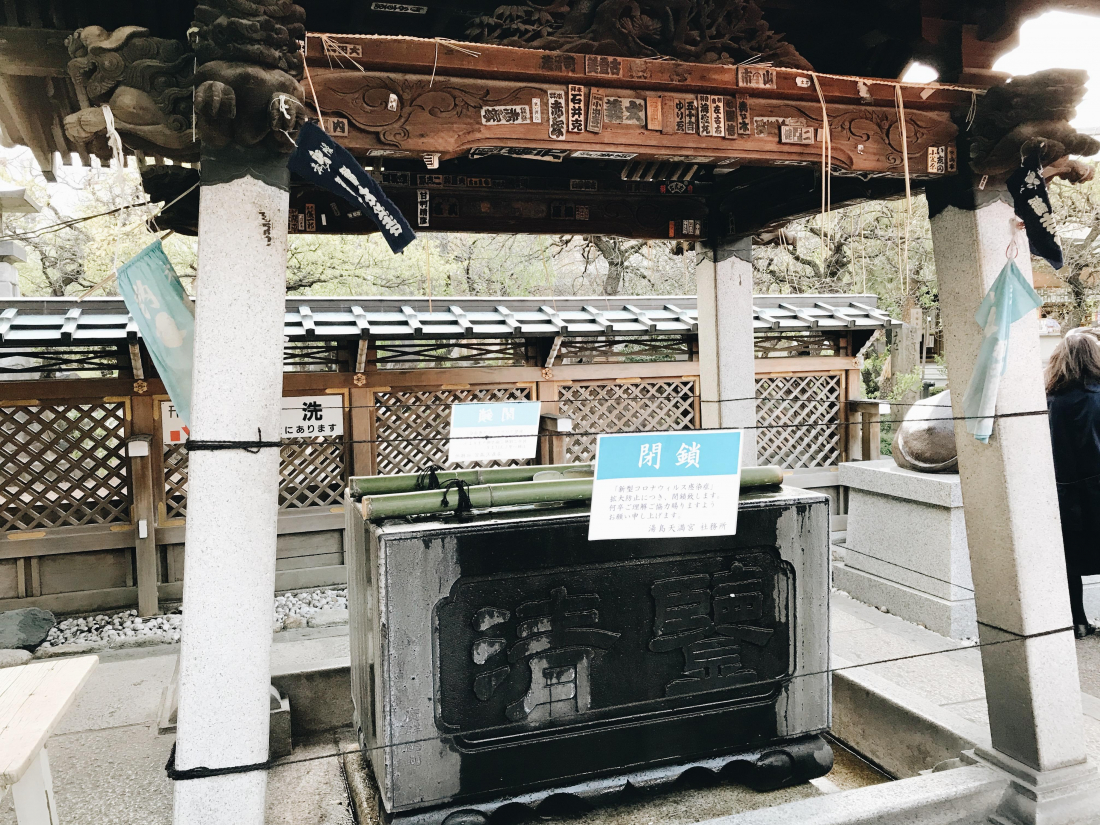 Usually, the first thing you do once you enter a shrine is to go wash your hands in the fountain, but due to COVID-19 safety precautions it's currently off-limits.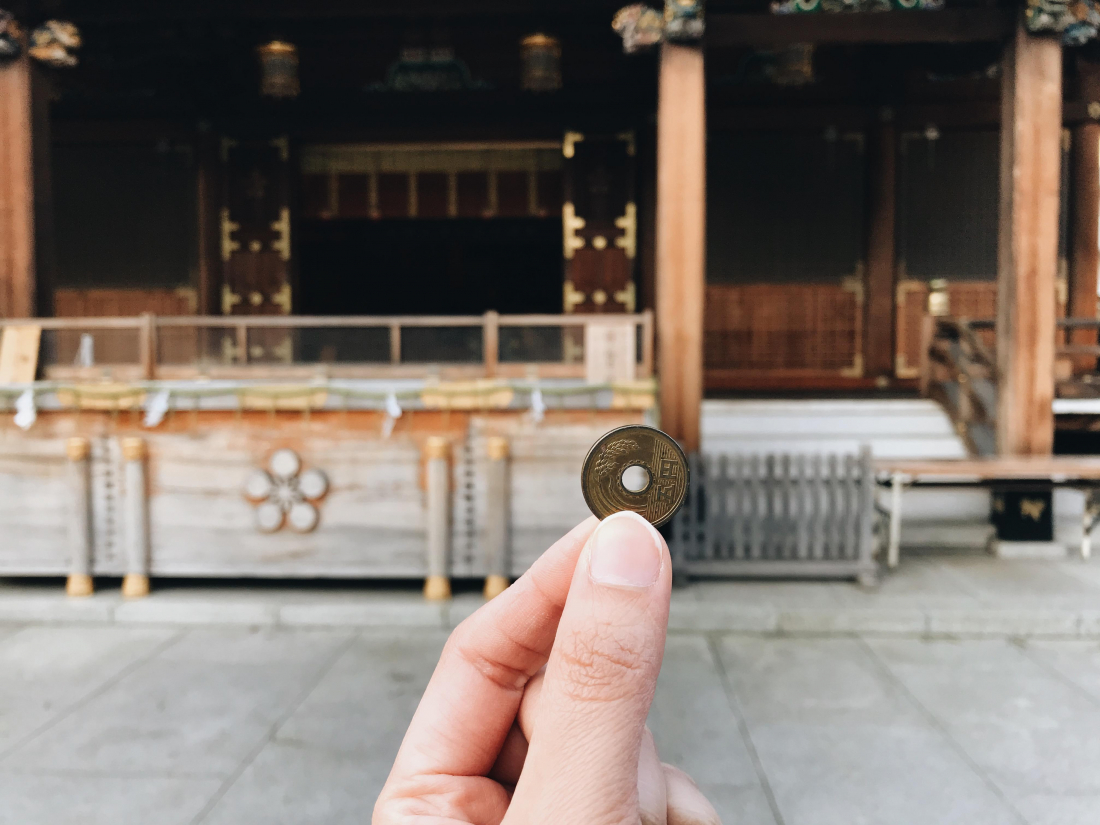 Time for a quick prayer! If you're hoping for a blessing from Tenjin, the proper way to pray at a Shinto shrine involves a few steps. First, gently toss a 5 yen coin into the designated offerings box. Then, bow twice, clap twice, pray with your hands still together, and finally bow once more at the end.

Why a 5 yen coin, you ask? Well, really you can give any amount of money you like, and it's not uncommon for Japanese people to give more. But 5 yen is the most common offering, and that's because of a homonym! In Japanese, 5 yen is pronounced "go en," which is the same pronunciation as the word "ご縁," which means fate or destiny. Every time you offer the gods your "go en," you're destined for a little extra good luck.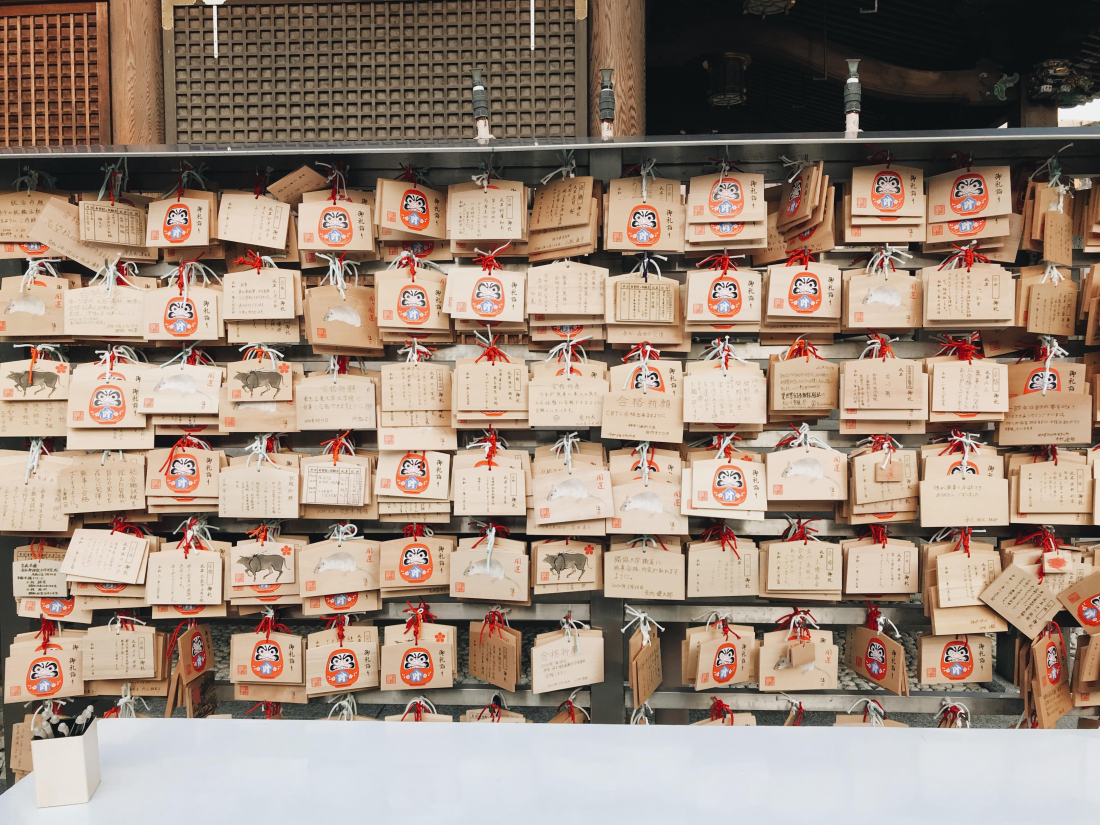 Since so many students come to the shrine to pray for good luck in their studies, or a passing exam grade, you'll see hundreds of ema (絵馬) votives hung up at the shrine. If you see a lot of "合格" written on these, that's because a lot of students really want to pass!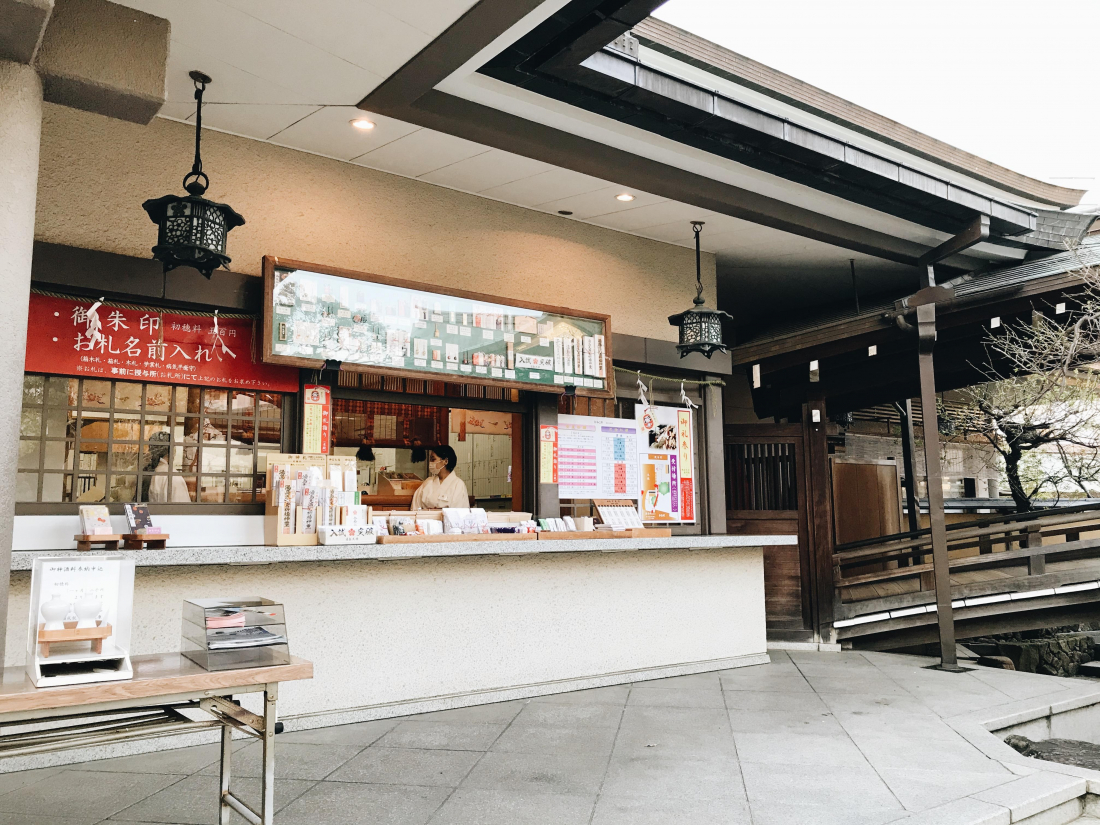 I was looking forward to this moment, and sure enough, there was the little counter where shrine maidens were selling amulets and good luck charms in all shapes and sizes. Since this is a Tenjin shrine, most of the omamori are meant to give you some extra luck in your studies (and many are accordingly shaped like cute school bags or pencils), but they also have charms for luck in other fields―love, finance, health, etc.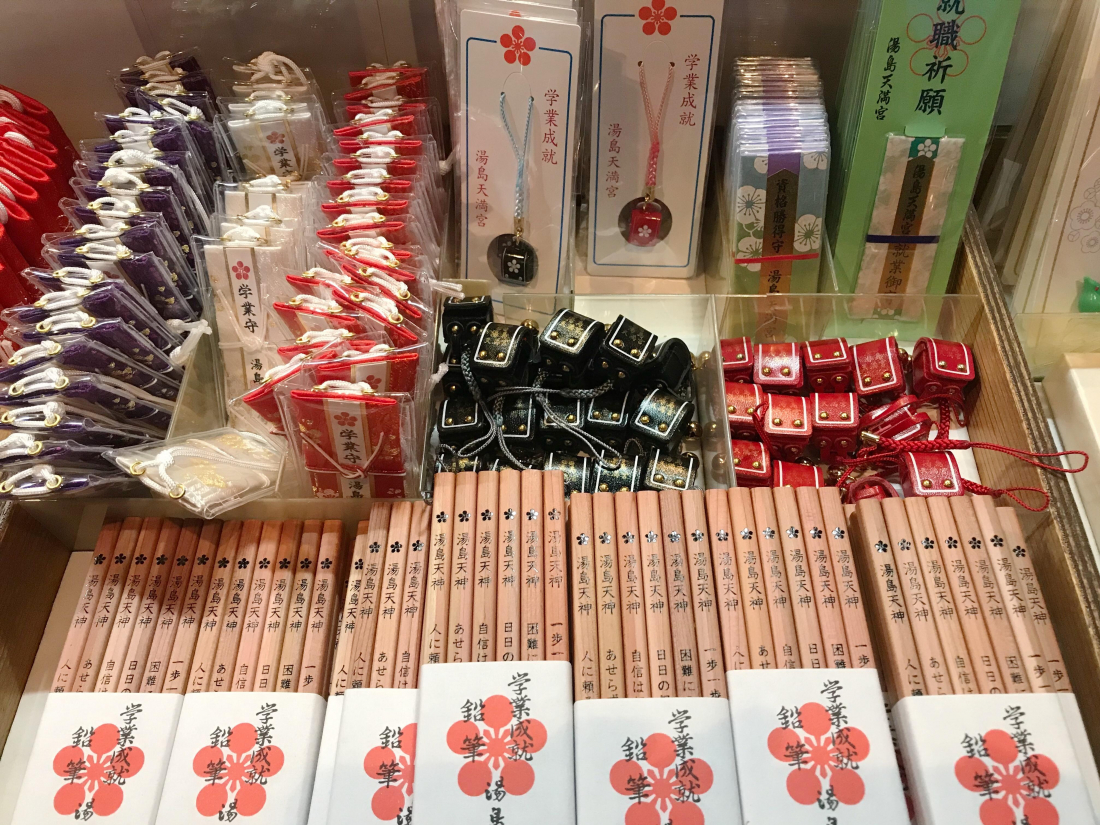 Japanese students use uniquely-shaped randoseru backpacks, which make for especially cute omamori.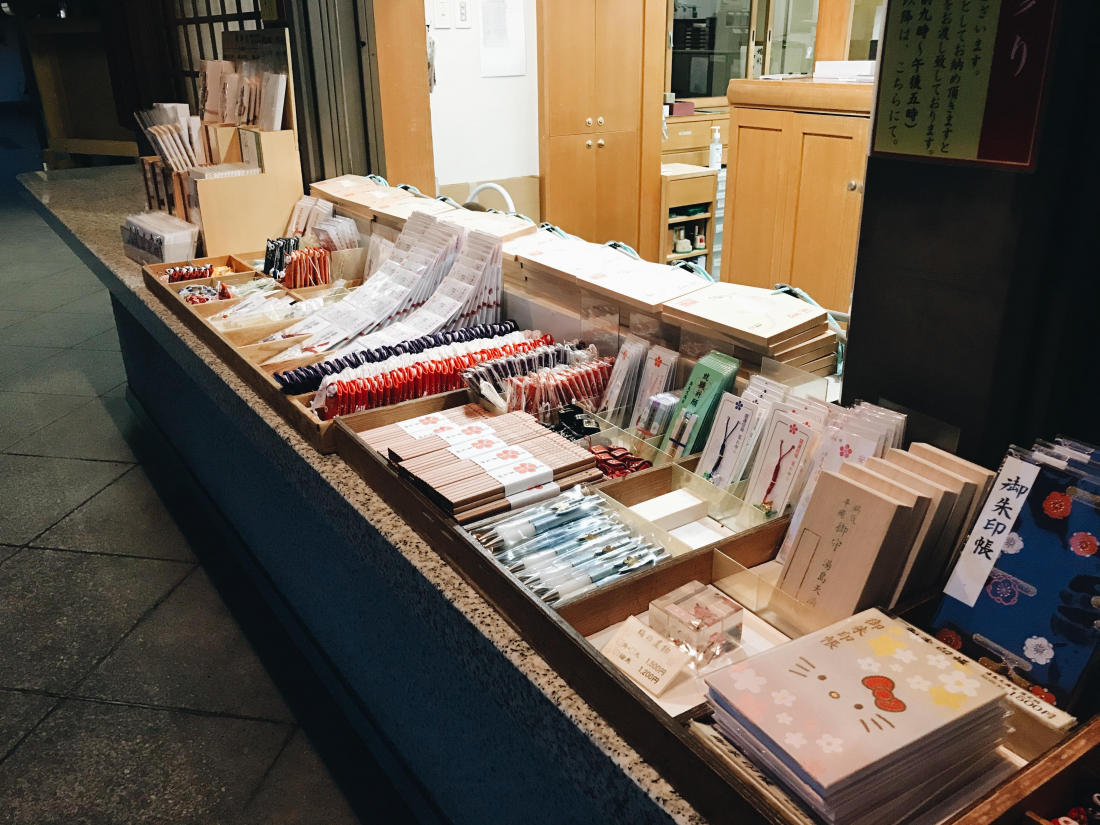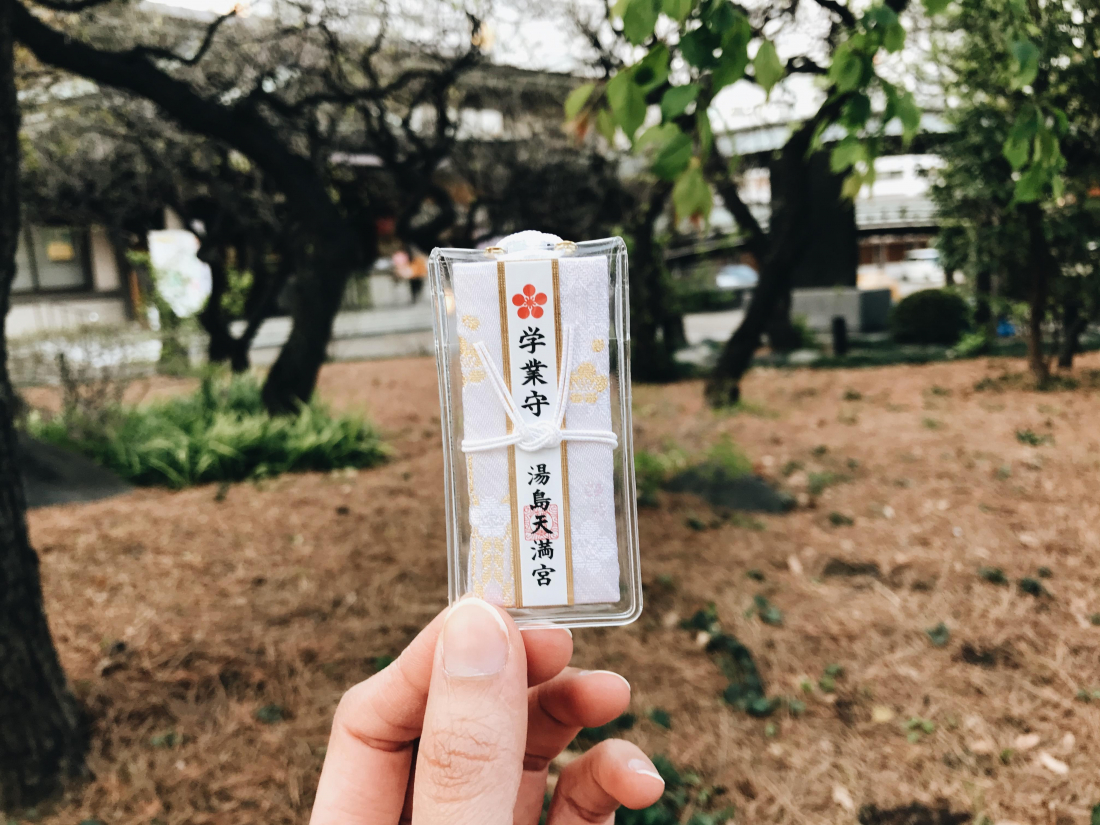 When I came here with a friend before we took the Japanese Language Proficiency Test together, this is the omamori I bought myself. They're available in a variety of colors, but I chose white because I wanted a clean passing grade, like this pure white. If nothing else, we wanted a little extra courage from our visit to the shrine, but in the end we both ended up passing! I don't really think I can attribute that just to studying hard―our omamori really saved us!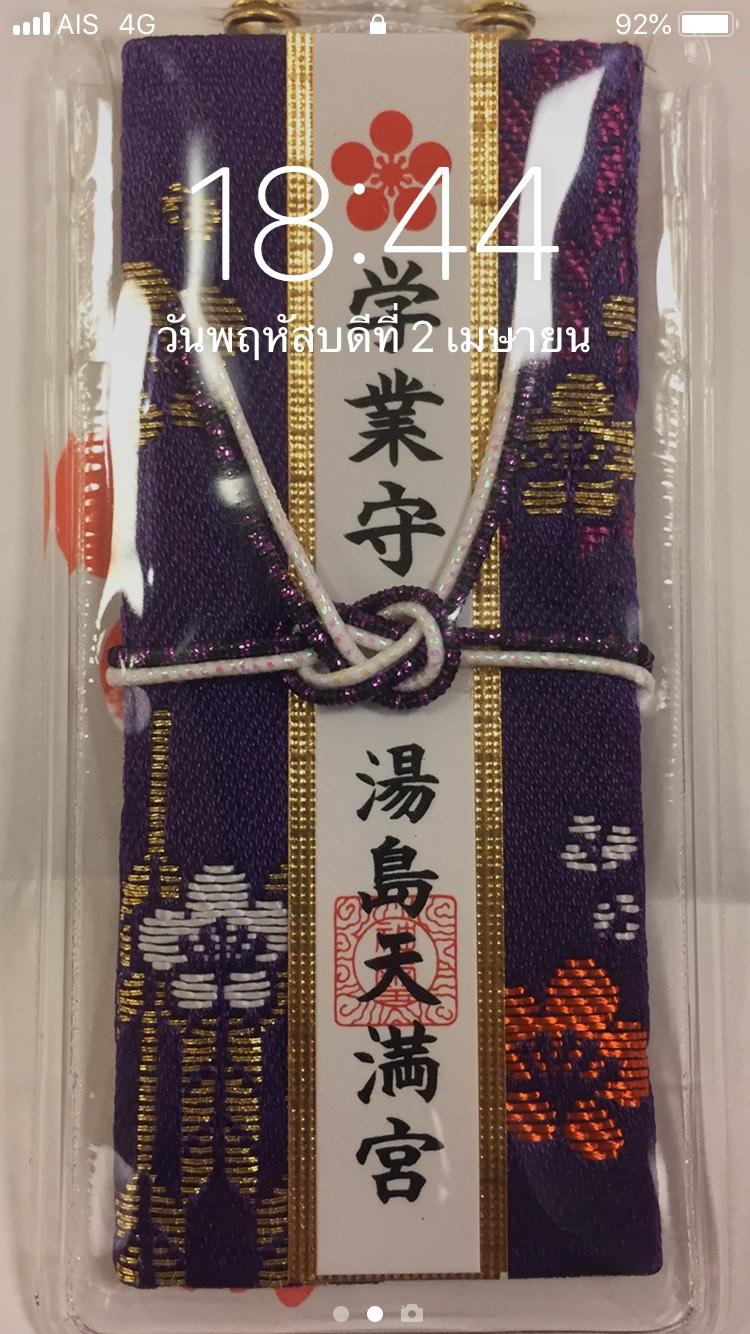 This is my friend's phone screen―you don't want to leave your omamori behind and miss out on the good luck!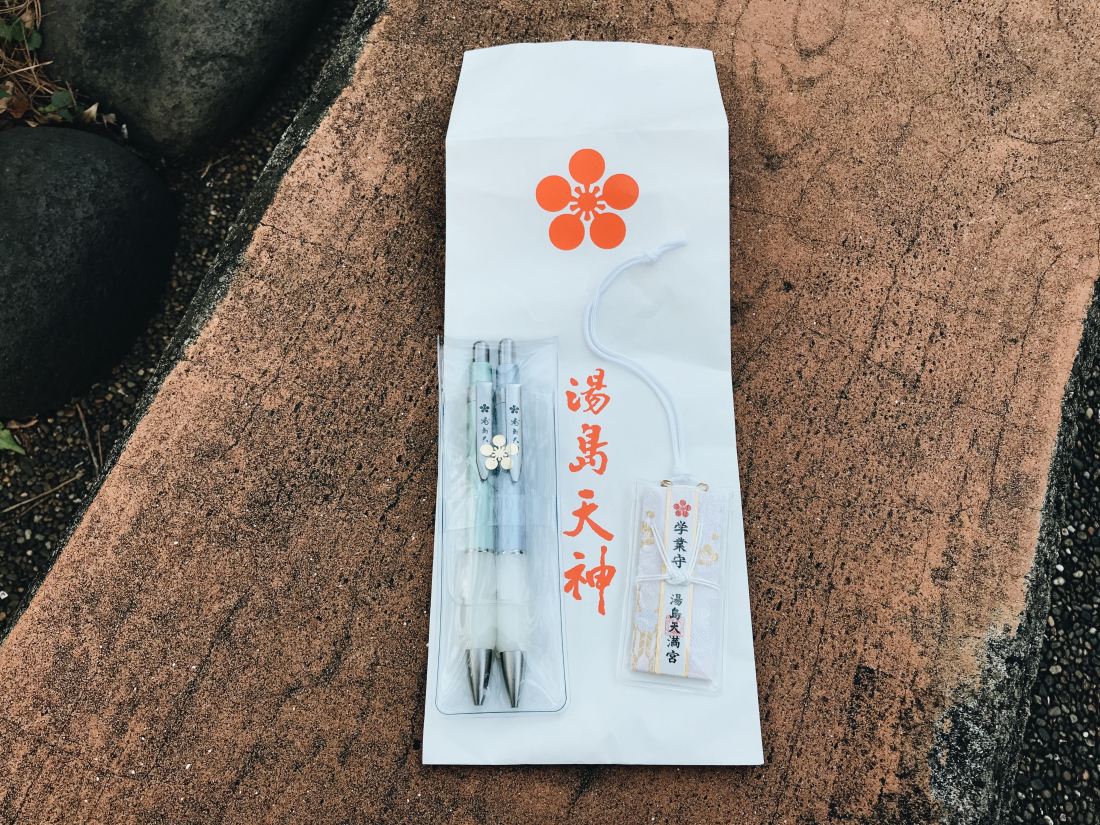 I bought these for my sister, who was about to take her exams as well. Along with a standard amulet, I got her this set with a pen and a mechanical pencil, to use during her tests.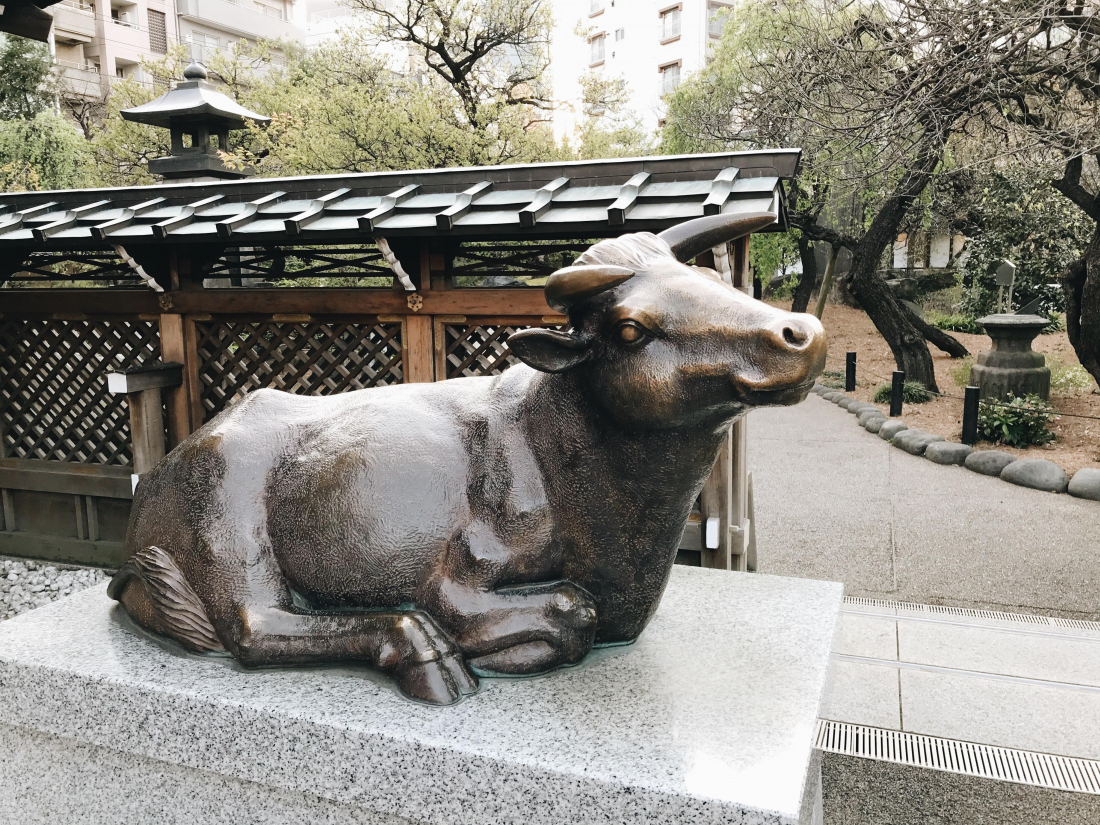 This cute cow probably won't help with your studies, but Japanese people believe that if you have any injuries or pains, stroking the same part of the cow's body will help you recover.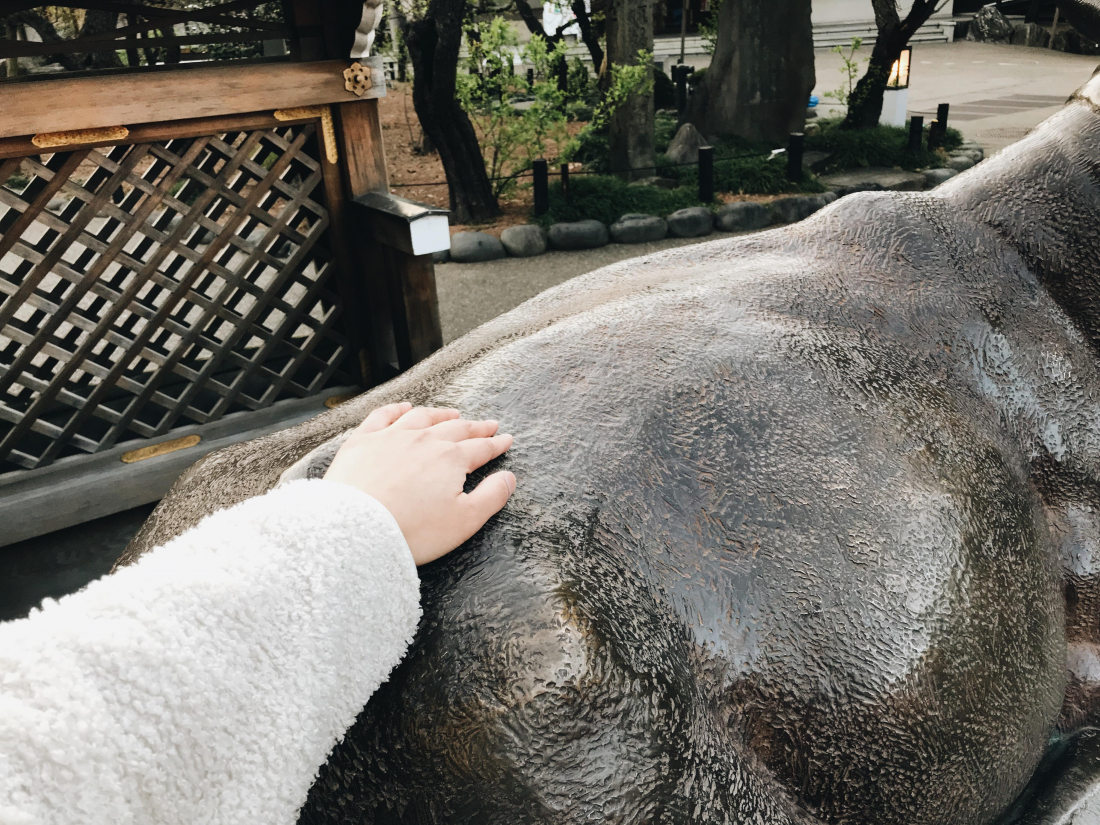 During my visit my lower back was aching, so I gave the cow a little pat. Will I get better now? We'll have to wait and see.
The shrine also has a little Japanese garden!
When you're all done with your prayers, I recommend grabbing a snack at this Japanese sweets shop, five minutes or so from the shrine. Usagiya has been open since 1913, so they've been making sweets in this traditional little shop for over 100 years.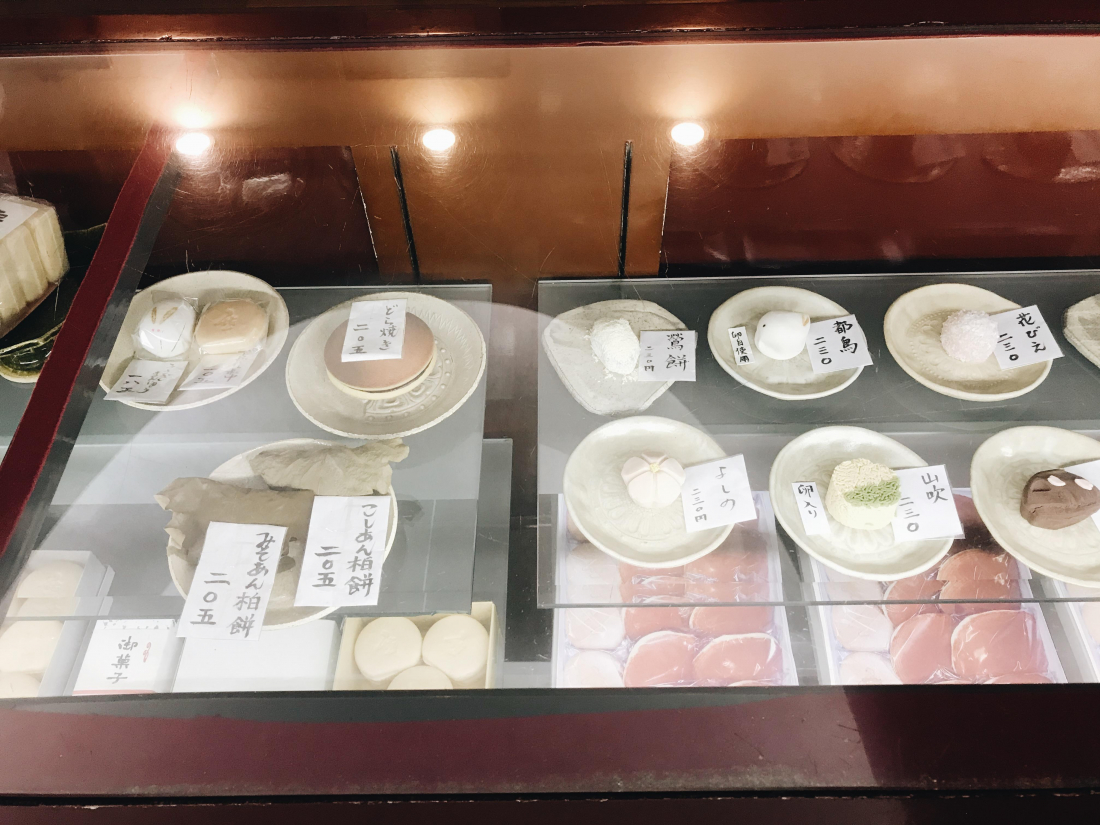 As a wagashi (和菓子, Japanese sweets) shop, Usagiya offers manjuu (including their rabbit manju, based off the shop's name), mochi, red bean jelly, and more, but their real specialty is dorayaki (Doraemon's favorite). When they handed over my dorayaki, it was still warm!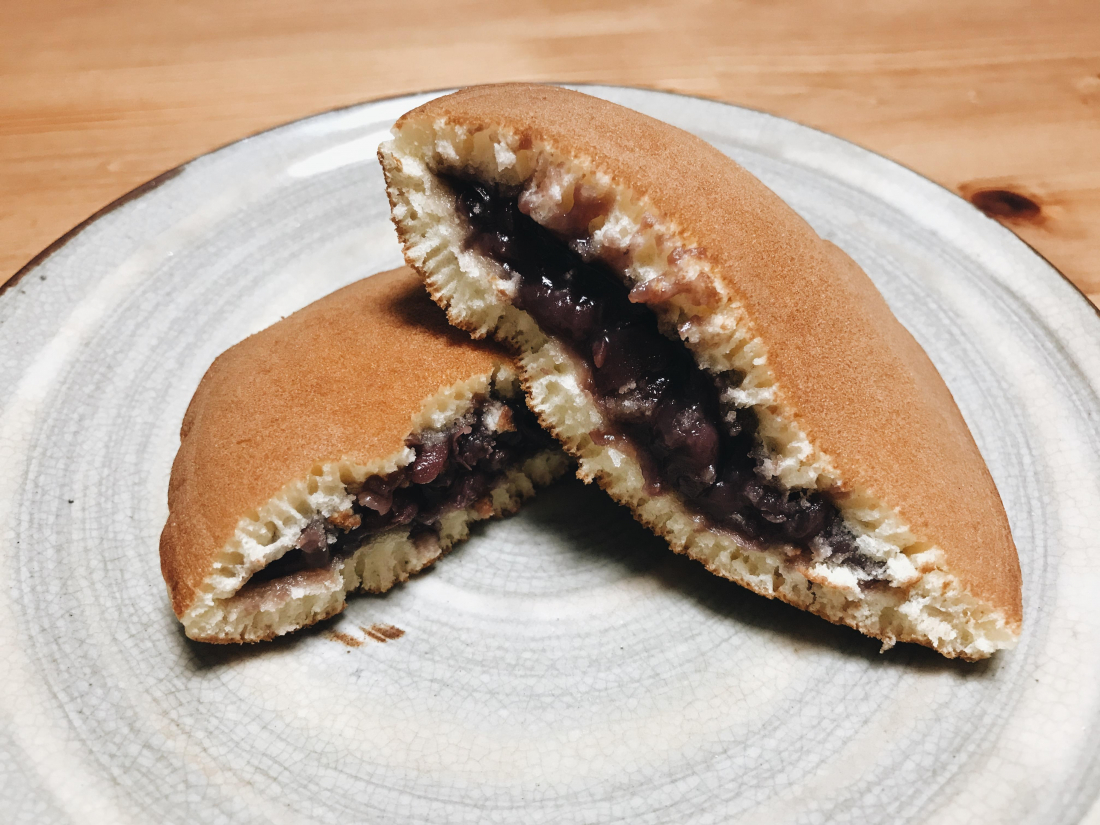 The little pancakes were soft and fluffy, and the sweet red bean filling inside was very tasty. They sell for a little over 200 yen, and will keep for a couple days, although eating them fresh will always be the most delicious option! For more on Usagiya's sweets, you can check their official website.

Good luck with your studies, everyone! I'll see you next time when we head to a shrine that promises good luck for your finances!


For more info and updates from Japan, check Japankuru for new articles, and don't forget to follow us on twitter, instagram, and facebook!
Source: JAPANKURU