Shrine Recommendations in Tokyo ・ Part 2 ・ Fortune & Finance
Join me on a trip to one of my three favorite shrines in Tokyo, each good for a different kind of luck!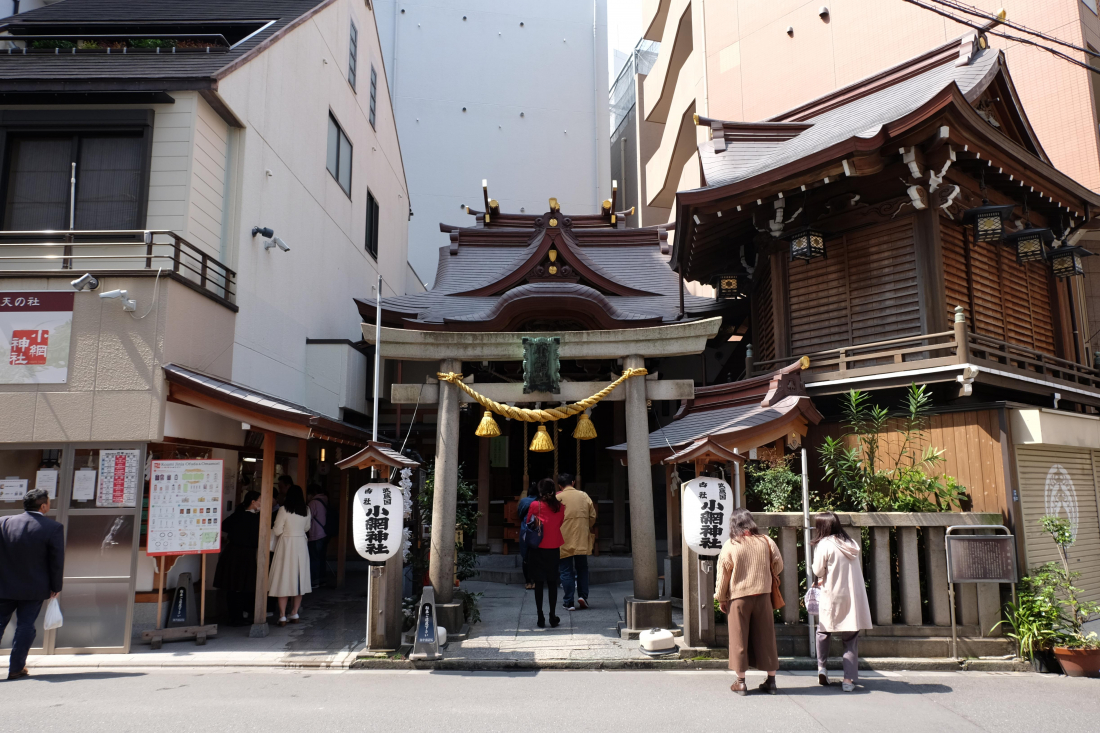 Today we're heading to the second of my three favorite shrines in Tokyo, the Koami Shrine (小網神社) in Tokyo's Chuo Ward, just four minutes from Ningyocho Station. Between the station and the shrine, this part of Tokyo is mostly unremarkable office buildings and some apartments, and it seems like an unlikely spot for a Shinto shrine. But don't worry about searching out this little shrine hidden between big, nondescript Tokyo buildings! It's actually a pretty popular spot, where people flow in and out of the area to make their prayers. It's a cozy little shrine, but it's not uncommon for the line to get so long that it stretches out onto the street, which makes it especially easy to spot from afar!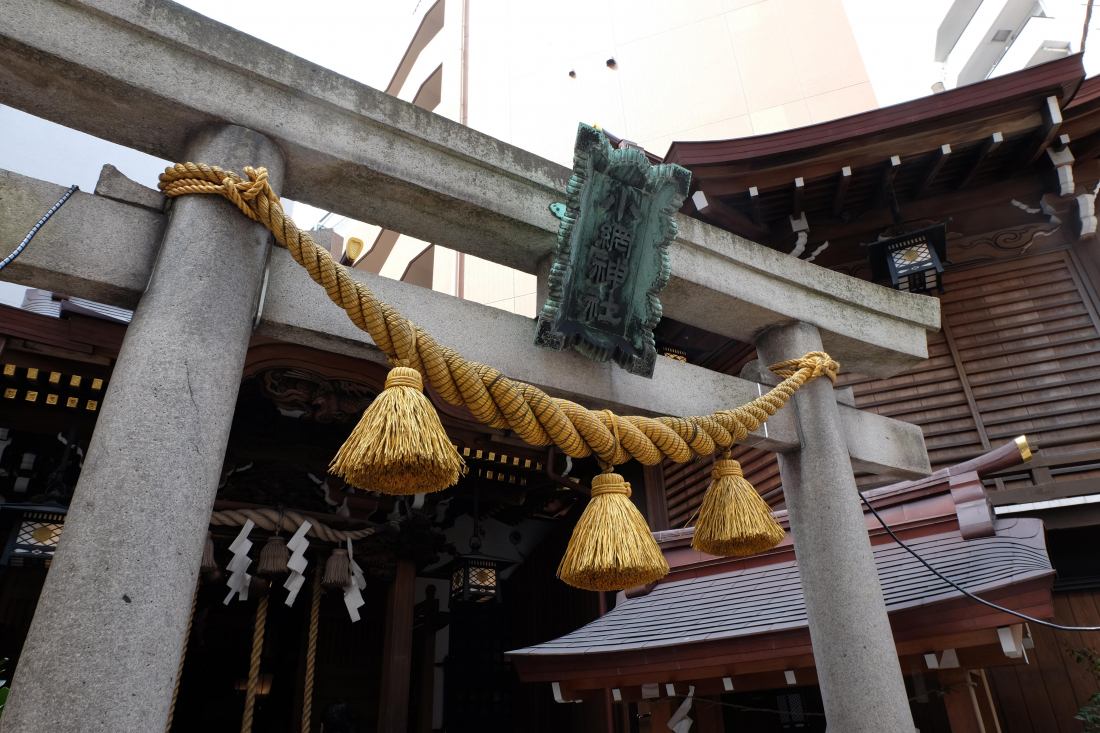 Koami Shrine has a bit of a fuzzy past, and some say that it's been standing for as long as 1,000 years, but most experts agree that it was established slightly more recently in 1466. The shrine has successfully survived centuries of fires, wars, and other destruction, so it's no wonder it's known as a lucky power spot!

On the way into any shrine, many visitors will show respect by bowing before even entering through the shrine gate.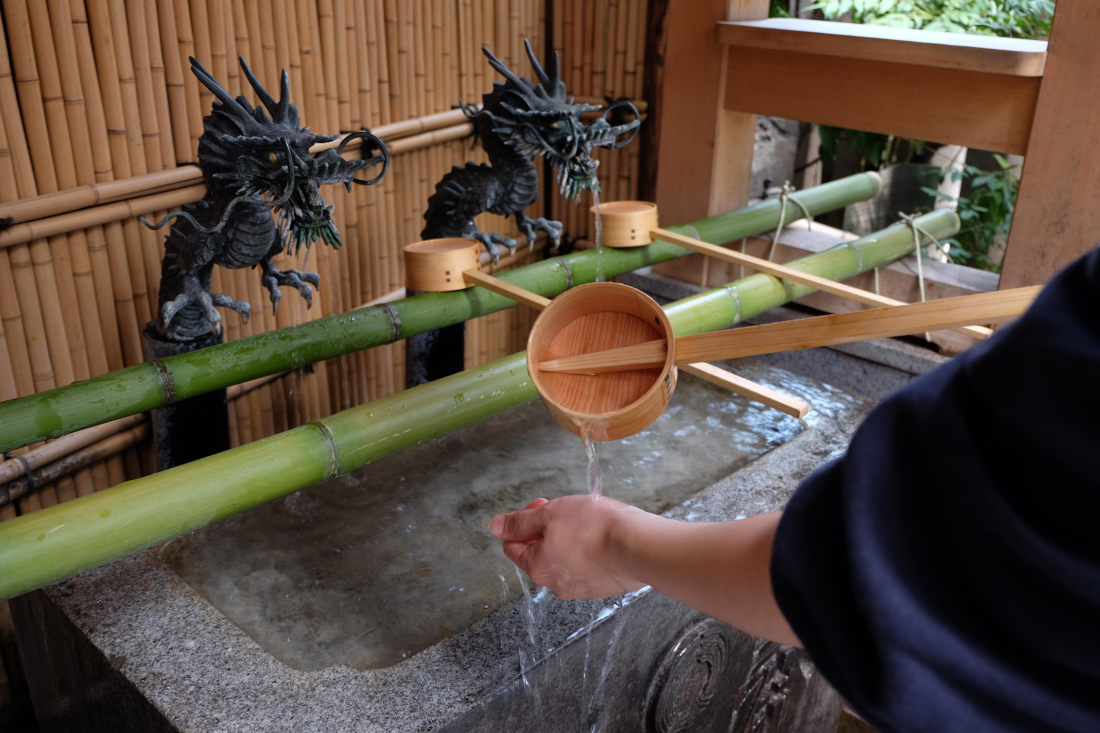 First things first! Before going to pray, you wash your hands at the fountain by taking a ladle and pouring water on your left hand, then your right hand, then you pour a little water in your cupped left hand to rinse your mouth, before pouring water on your left hand again, and finally finishing by pouring any remaining water down the ladle itself to rinse it off as well.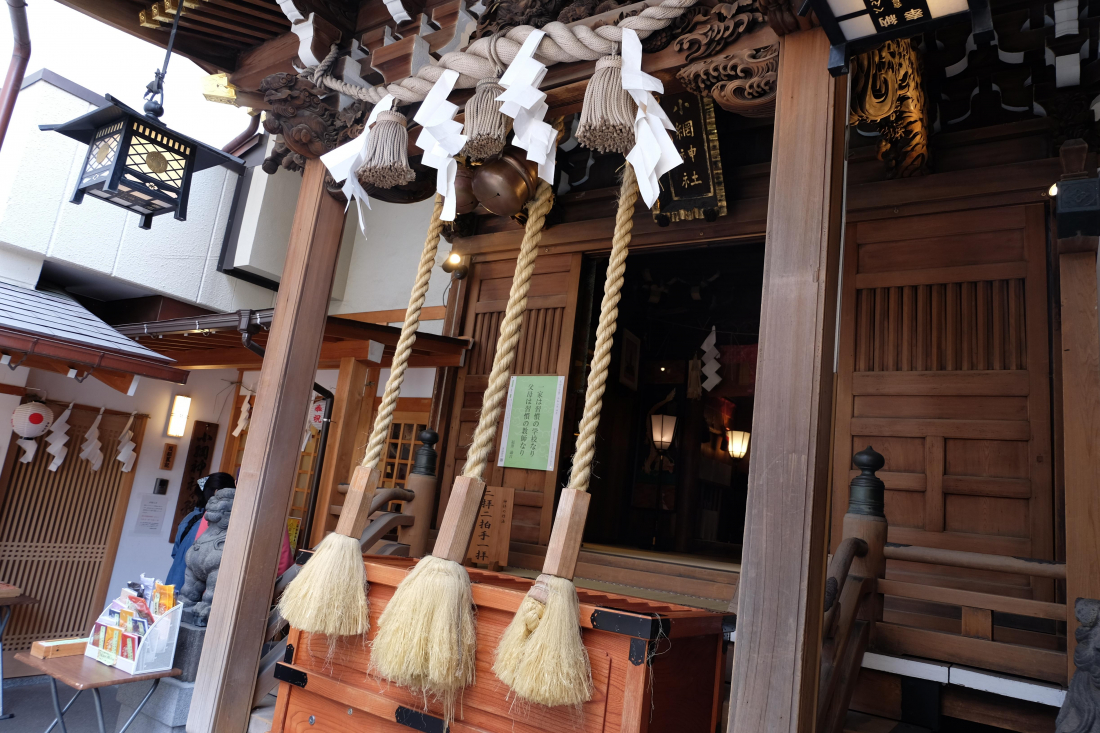 Then you can go line up to pray at the shrine, tossing in 5 yen, bowing, and clapping exactly the same way I wrote about last time! One of the gods enshrined at Koami is said to bring prosperity to the businesses of those who come to pray, so you'll definitely want to stop by if you need a little extra luck in that department!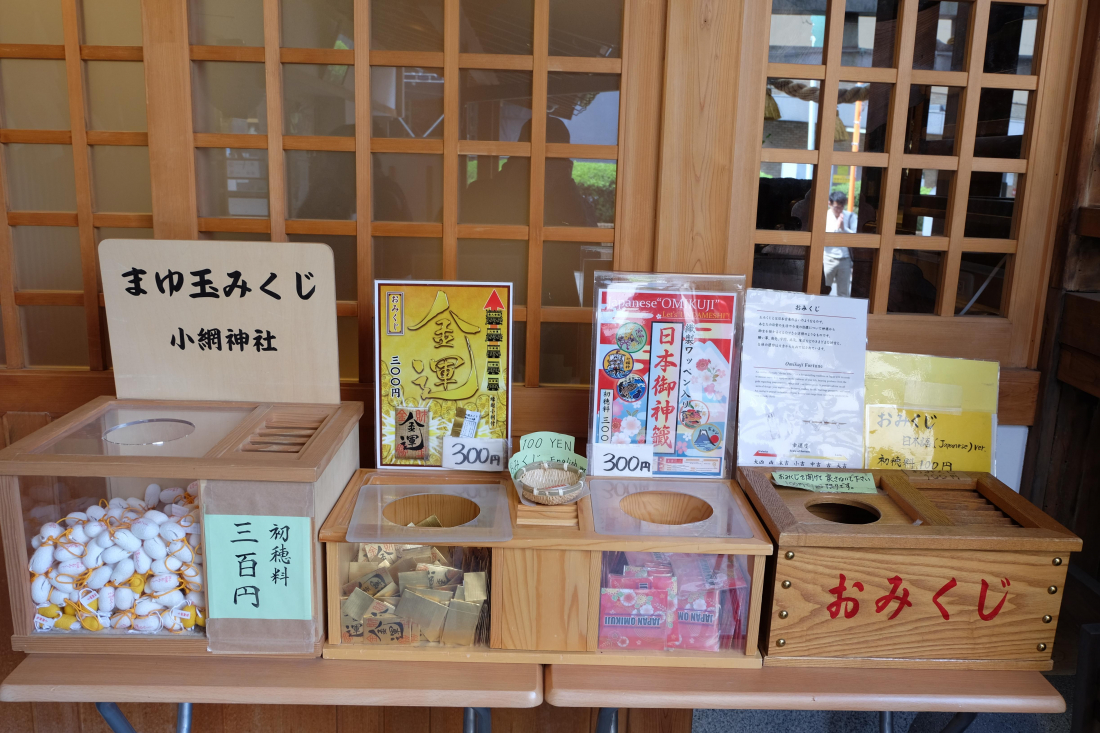 If you're curious about what your future looks like, the shrine offers omikuji (おみくじ, fortunes) in English, too!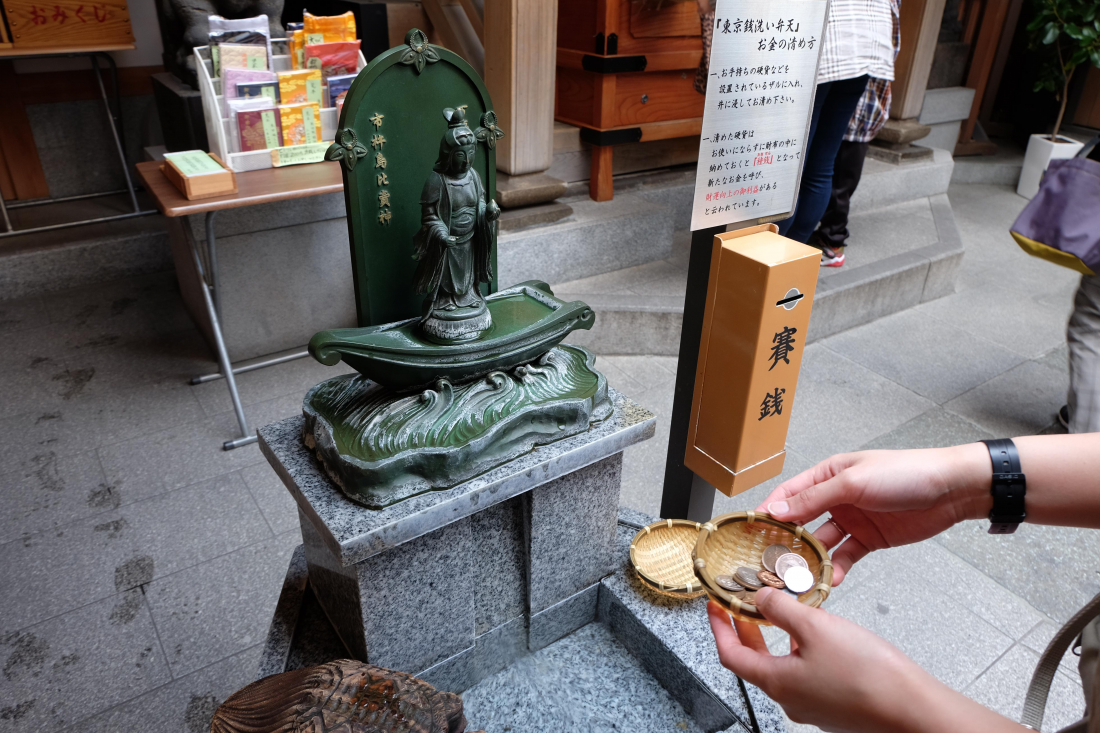 If you're determined to improve your finances, don't forget to stop at this little fountain before leaving! Koami Shrine is a "zeniarai benten" (銭洗弁天), and it's said that if you cleanse and purify your coins in the water before returning them to your wallet, the coins will be joined by many more in the future.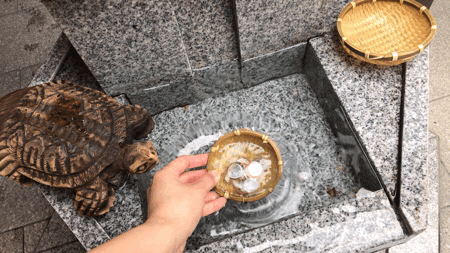 Place a coin (or many) in one of the small baskets, swish it around in the purifying water, and then return the freshly blessed small change to your wallet for some luck with your finances.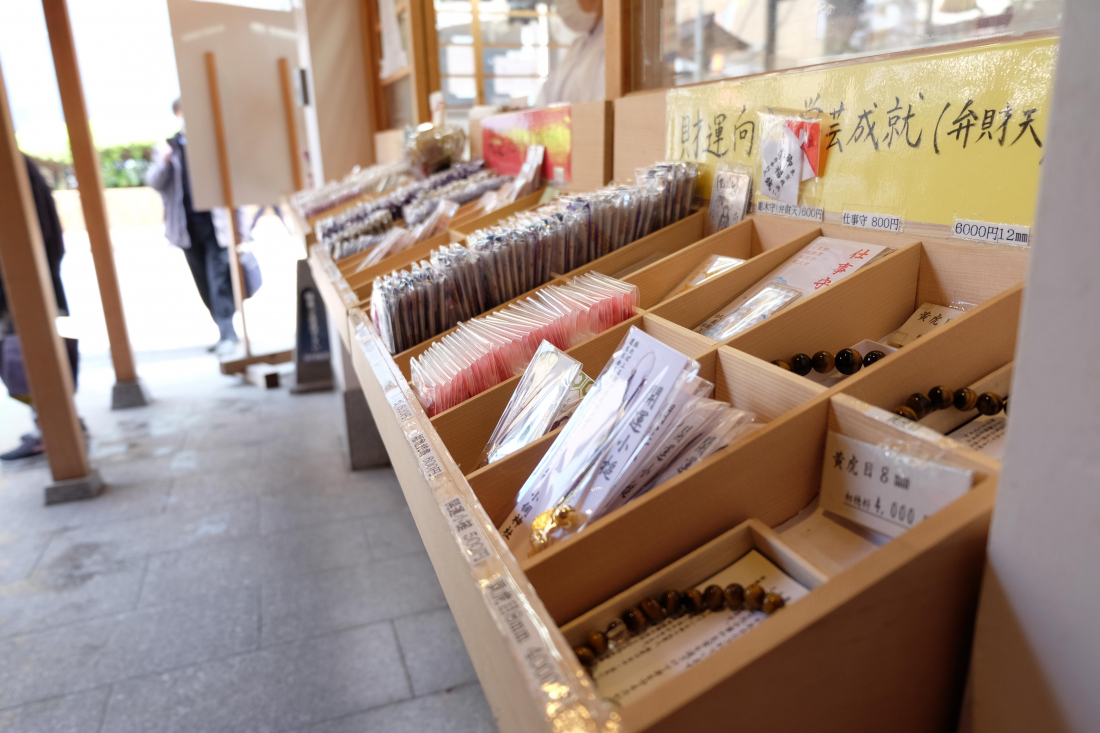 Right next door are some very popular omamori amulets and other charms, available for purchase.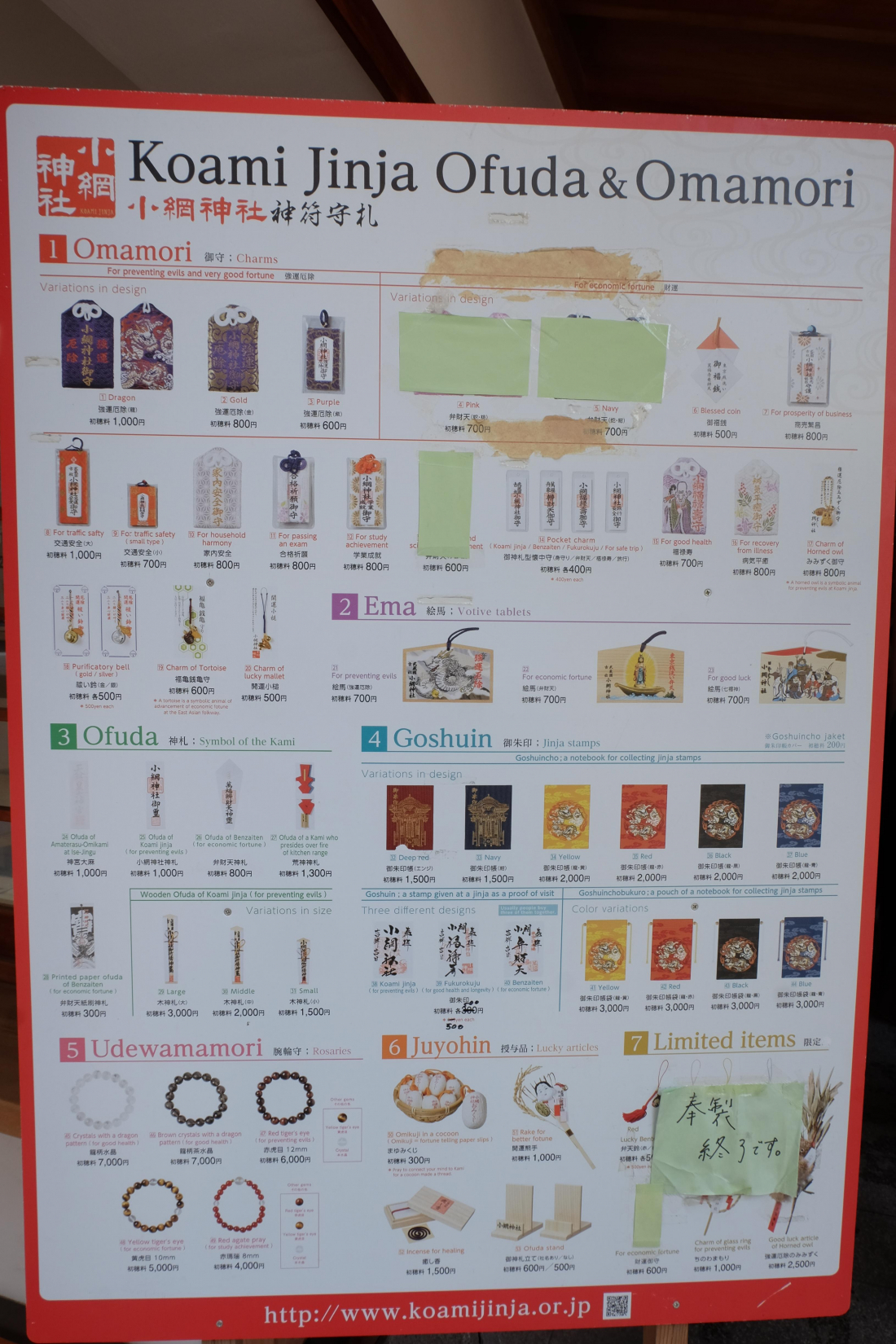 There are quite a few options, and Koami Shrine actually has a guide to each of the items in English! All I've got is anecdotal evidence, but another Thai acquaintance of mine said her finances seemed much more flexible after she came to Japan and prayed at this little shrine in Chuo Ward. Of course, what you believe is up to you, and we can also credit her business's success to all the effort, perseverance, and determination she put into it!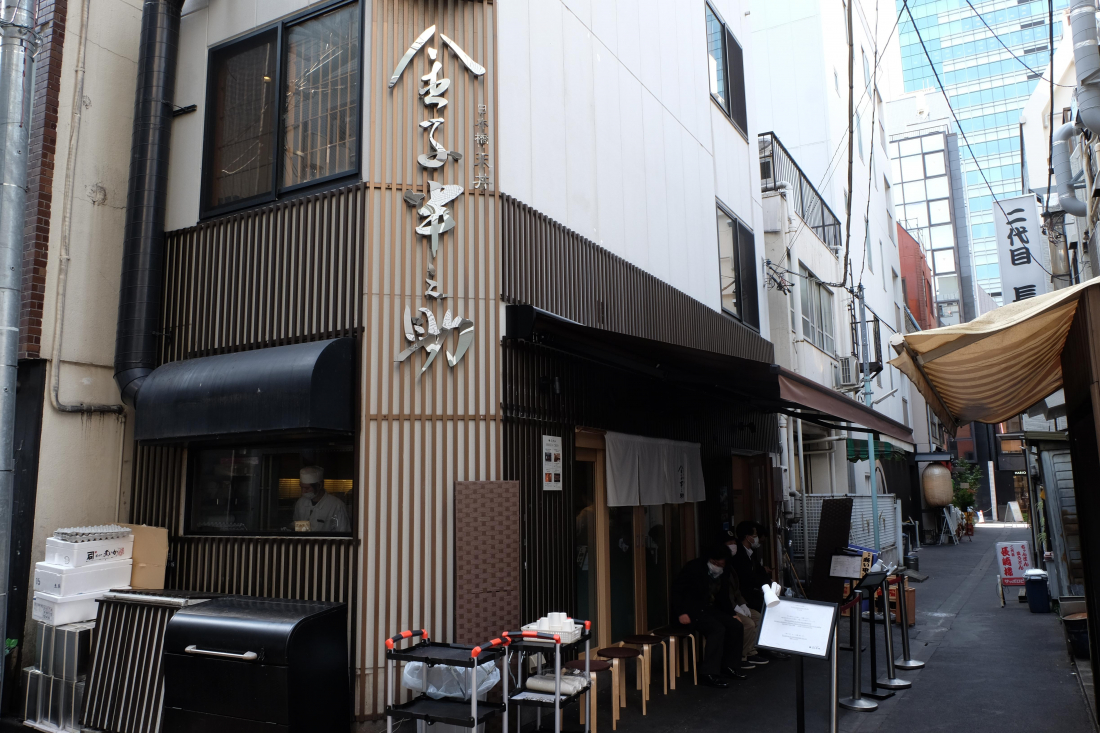 Is your money washed, and are you ready to go? Before you leave the area, grab a bite to eat! About 8 minutes from the shrine you'll find Tokyo's busy Nihonbashi area, a major business district with tall office buildings and lots of busy office-workers rushing around in suits. Also in Nihonbashi is Kaneko Hannosuke, or more properly "Nihonbashi Tendon Kaneko Hannosuke" (日本橋天丼金子半之助), which serves tendon (天丼, tempura rice bowls, not like in your limbs) so delicious that the shop's name and the shop's line will both surprise you with their length.

Curious, I asked the staff how long the wait could get, when the shop was at its busiest. Apparently, people sometimes wait as long as 1 ~ 1 1/2 hours for this tendon! Fortunately, I arrived in the middle of the afternoon, so I only waited about 10 minutes to get in.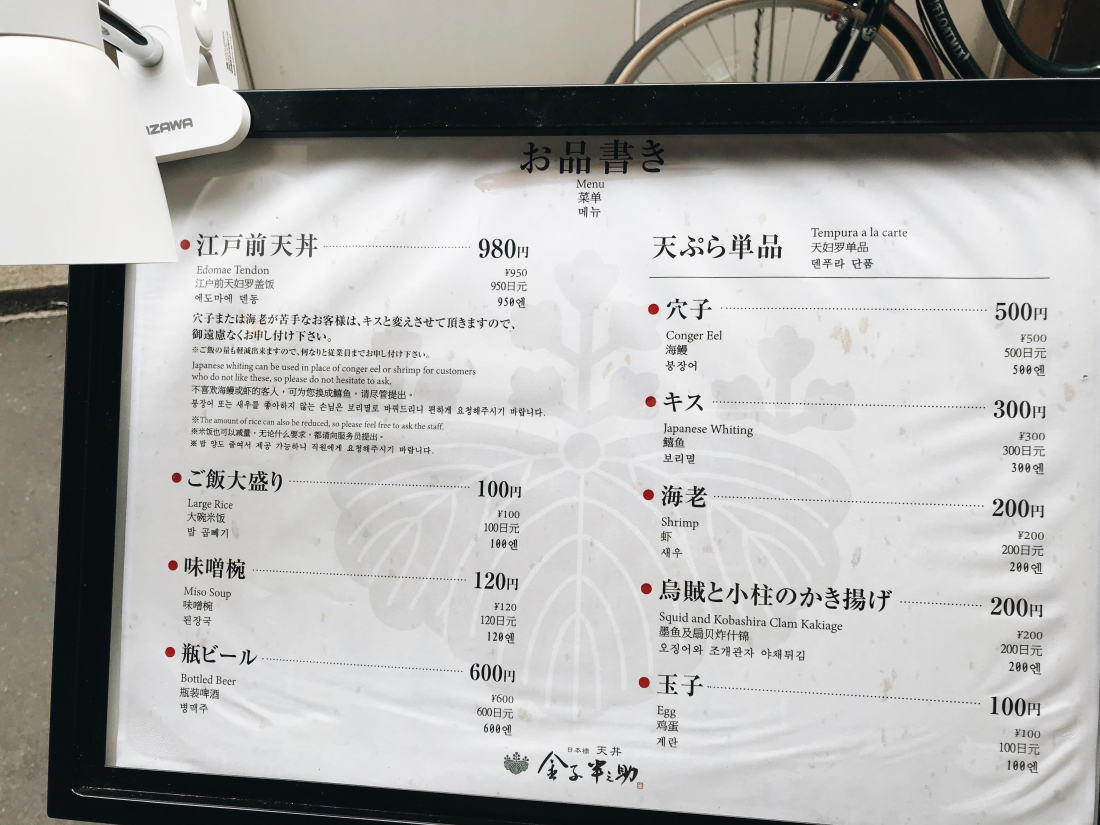 The go-to meal here is Edo-mae tendon, traditional Tokyo-style tempura rice bowls, and really the only other items on the menu are miso soup and extra tempura toppings (or extra-large servings of rice)!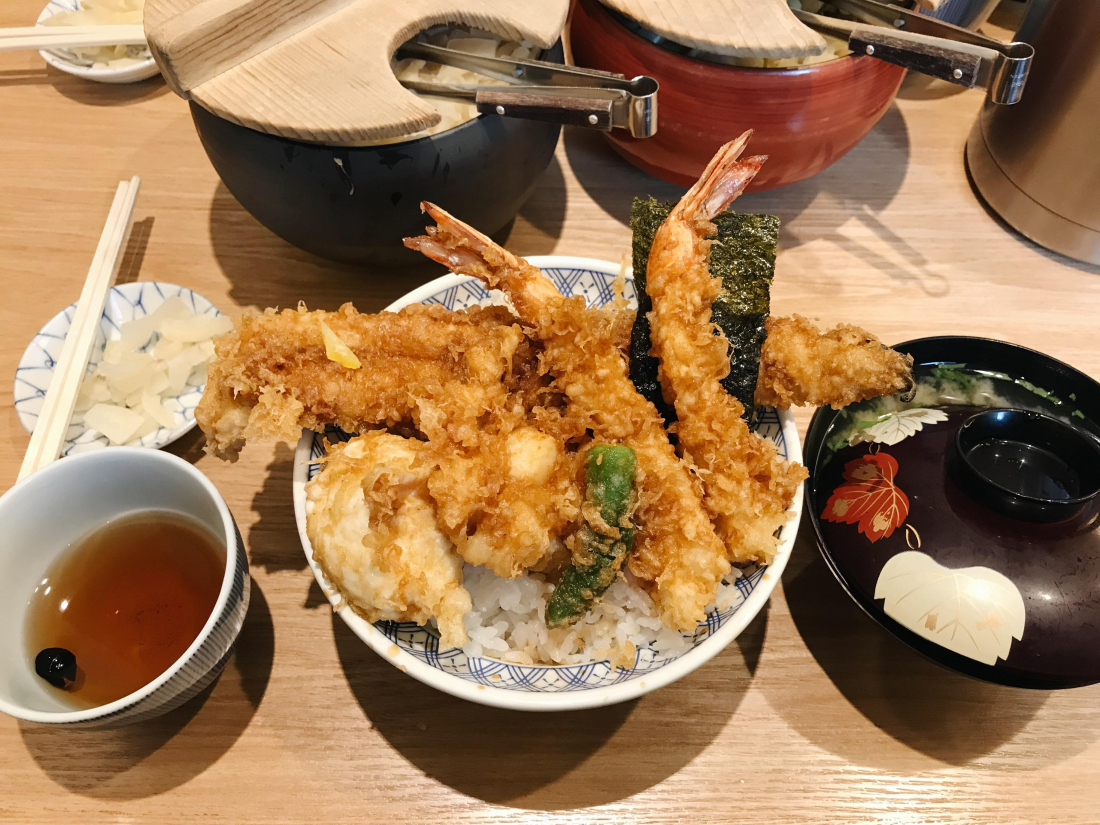 The tendon includes a variety of crispy, golden-brown tempura, like anago eel, shrimp, and squid all freshly delivered from Tokyo's major Toyosu fish market every morning. This bowl also has a tempura-fried soft-boiled "onsen egg," and a pepper. All of this sits on a bed of steaming white rice, topped finally with a special sweet-and-savory tendon sauce.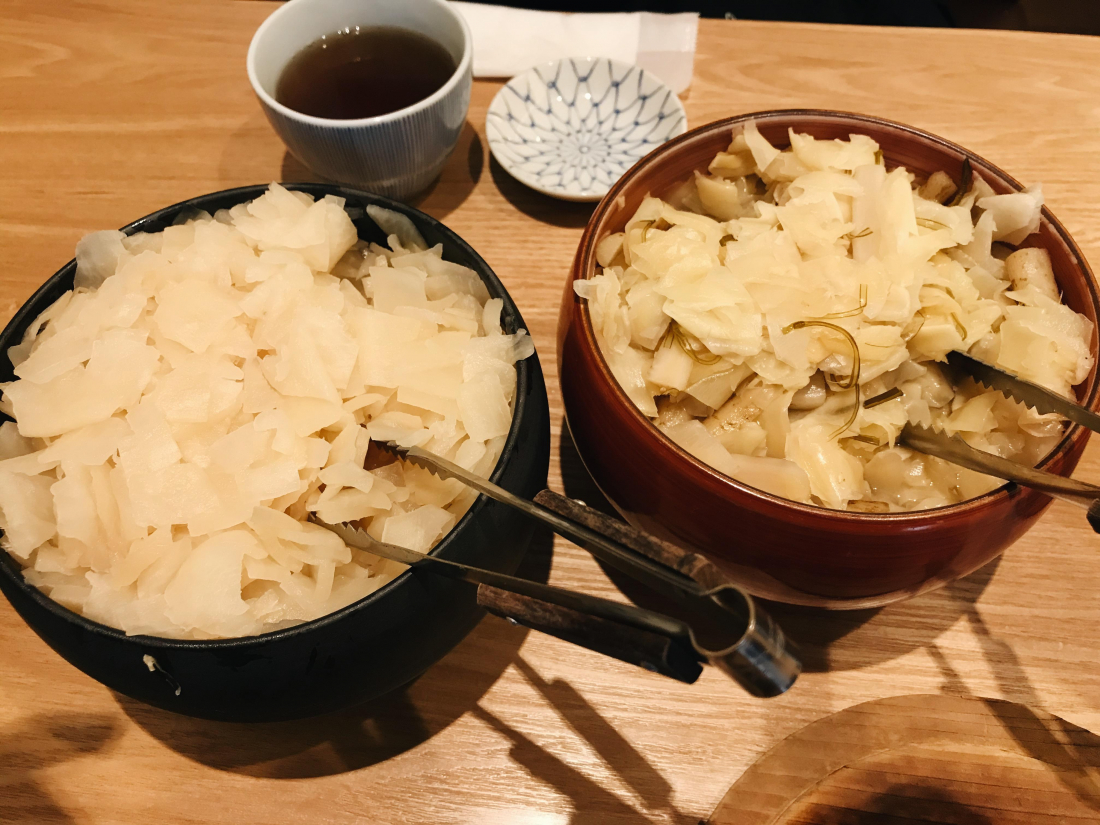 For such a popular restaurant, especially, I think this restaurant is a great deal. The tendon is 980 yen for a big bowl that left me very full!

If you want to jazz up your tendon even more, though, the restaurant's pickled vegetables are equally delicious. The black bowl is full of sweet-and-salty iburitaku pickled daikon radish, and the red bowl is garigobo, a mix of pickled ginger and burdock root! The fresh pickled flavors are a perfect match for the shop's rich, oily tendon.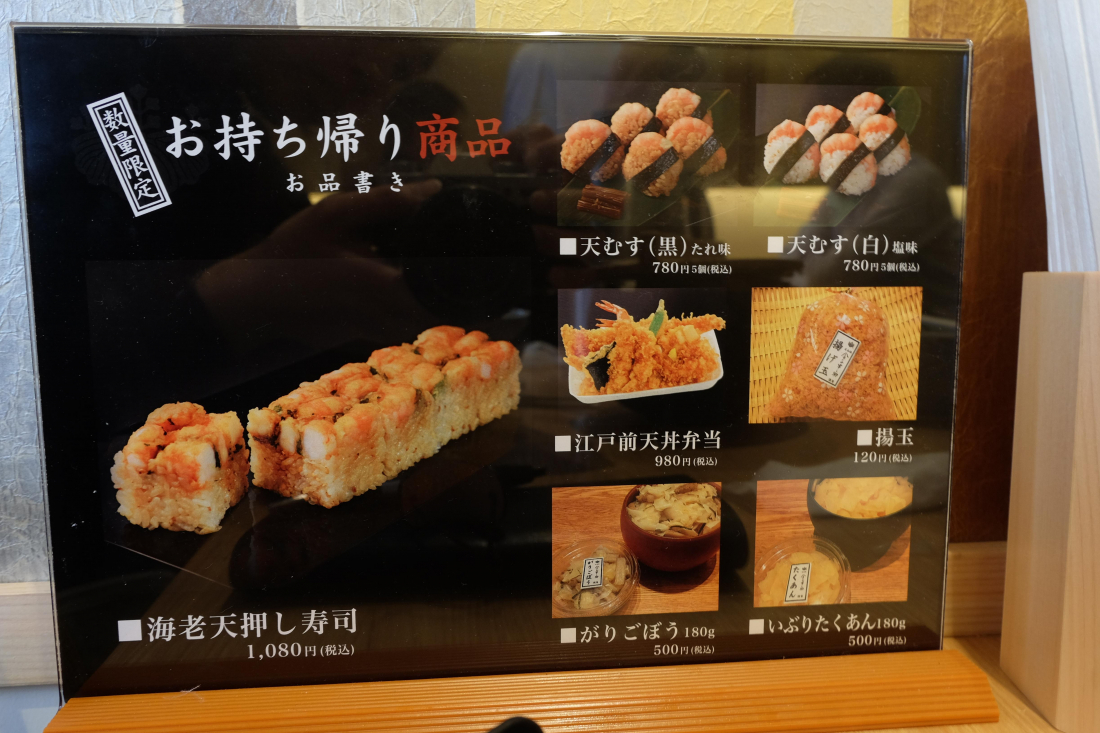 You can get it to go, as well, and their takeout menu includes some fun tempura sushi and rice balls!


Feeling lucky already? Now that your finances are all set, are you ready to look for love? My last shrine recommendation is perfect for anyone hoping for a little romance, or maybe just a relationship boost, so I'll see you there!


For more info and updates from Japan, check Japankuru for new articles, and don't forget to follow us on twitter, instagram, and facebook!
Source: JAPANKURU