Starbucks Celebrates 25 Years in Japan with Limited-Edition Merchandise and Teddy Bears
It's been 25 years of popular Seattle coffee in Japan, and Starbucks is looking to celebrate with coffee cups and tumblers.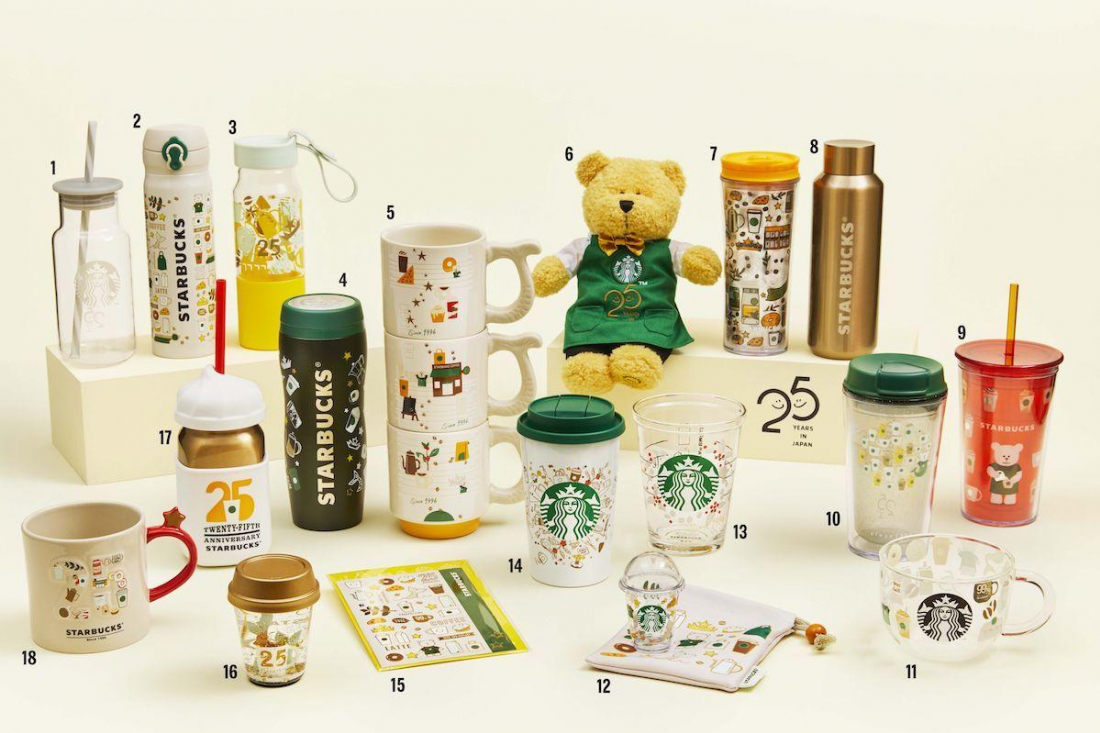 On the 2nd of August, 1996, the very first Starbucks in Japan opened in Tokyo's ritzy Ginza neighborhood, attracting crowds that have hardly diminished over the years following, as Starbucks expanded across the country. That's right, popular Seattle coffee shop is celebrating 25 years in Japan, and while the company can set up as many sappy projects commemorating the event as they want, most customers are more interested in what special products the company is making instead.
Of course, Starbucks is not one to shy away from merchandising, especially in Japan where each season means new seasonal tumblers and coffee cups! They're starting this anniversary year off with a "first round" of limited edition products, which will be followed by a second and third round in the coming months.
This first round of items is meant to be a bit colorful, while still focusing on the classic green of the Starbucks logo and apron. There are 18 products altogether, including mugs, cups, tumblers, and bottles, plus some other bits and bobs in all shapes and sizes. One of the least obvious items is a 25th-anniversary "Bearista," a Starbucks teddybear that apparently appears on Starbucks shelves all over the world from time to time, to celebrate special occasions. Thirteen of the eighteen items won't be available in stores, so if you are hoping to get your hands on a Starbucks teddybear, keep an eye on the Starbucks webshop for the Bearista and a wider selection of other products.
For more info and updates from Japan, check Japankuru for new articles, and don't forget to follow us on twitter, instagram, and facebook!
Source: JAPANKURU