The 5 Worst Parts of Tokyo, According to Your Taxi Driver – Special Edition: Bathrooms for Women Drivers
The pandemic only exacerbated the issue of convenient bathrooms in Tokyo, but is it really so greedy of me to ask this much?
The Beloved Japanese Bathroom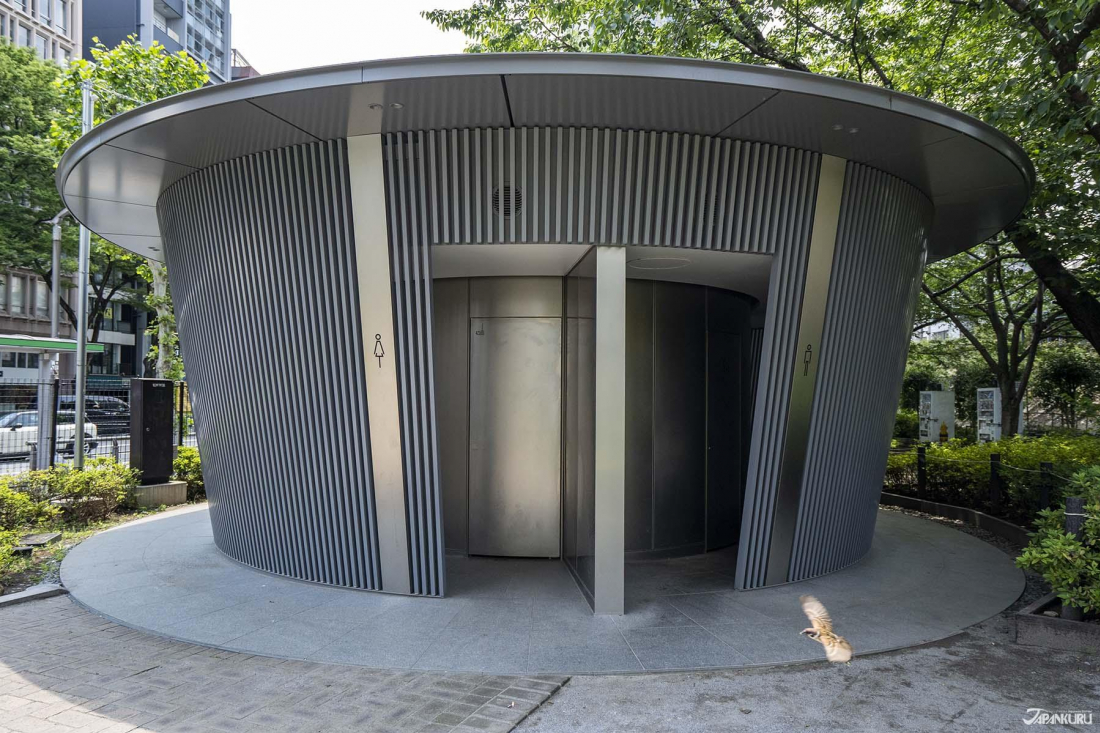 This might seem like it's coming out of nowhere, but out of all the wonderful characterists Japan is known for in this world, the one I would point to first is cleanliness. Japanese bathrooms, in particular, are the one thing I really miss when I'm overseas. Of course, the following list doesn't apply to all bathrooms in all other countries, but in my own experience, bathrooms overseas…
① are smelly in comparison to Japan
② don't come equipped with bidets
③ have really cold seats in winter
④ feel dirty if you're used to Japanese sanitary standards
⑤ often cost money, especially public toilets (and they're rare too)
⑥ often require a key from restaurant staff etc.
⑦ even cost money or require a special keycode within larger facilities
After experiencing all of that firsthand in bathrooms around the world, I really look at Japanese bathrooms with a new kind of admiration. They're amazing, aren't they? But you know, the boon of beautiful bathrooms isn't necessarily available to all, especially when it comes to women taxi drivers.
The Pandemic Bathroom Problem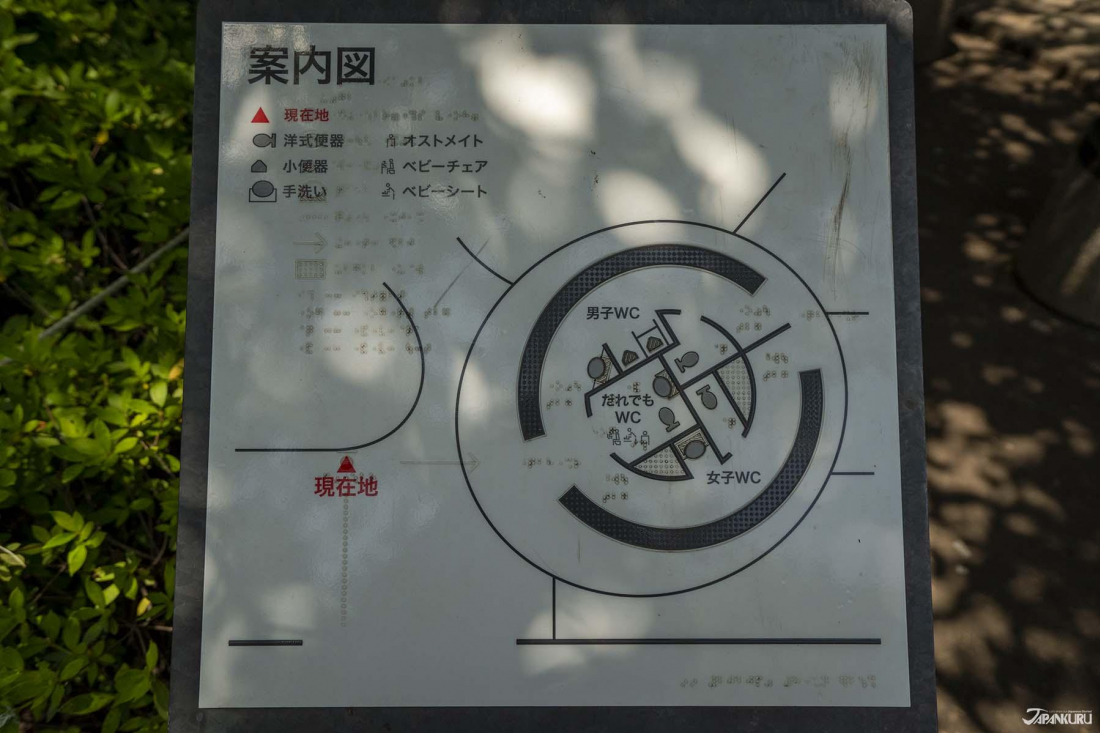 The days when I was working as a taxi driver just happened to coincide exactly with the covid pandemic. Along with a drop in people out and about on the streets, there was less customer demand at larger facilities, leading to a series of closures. When you work as a taxi driver, your more experienced coworkers will generally tell you about all the good "bathroom spots," but even restaurants and facilities that stayed open during the pandemic started shortening their business hours, so they were no good late at night. Even convenience store bathrooms were "out of service" and restricted to just employee use during the pandemic, often due to the government's pandemic prevention measures. And of course if you're driving a taxi, you can't go the bathroom without finding a proper place to park first! Needing to use a bathroom but not being able to go can be a serious strain on your body, physically and mentally – it was truly hell. And on top of everything else, my very first day on the job as a taxi driver happened to coincide with my period, making it immensely more miserable.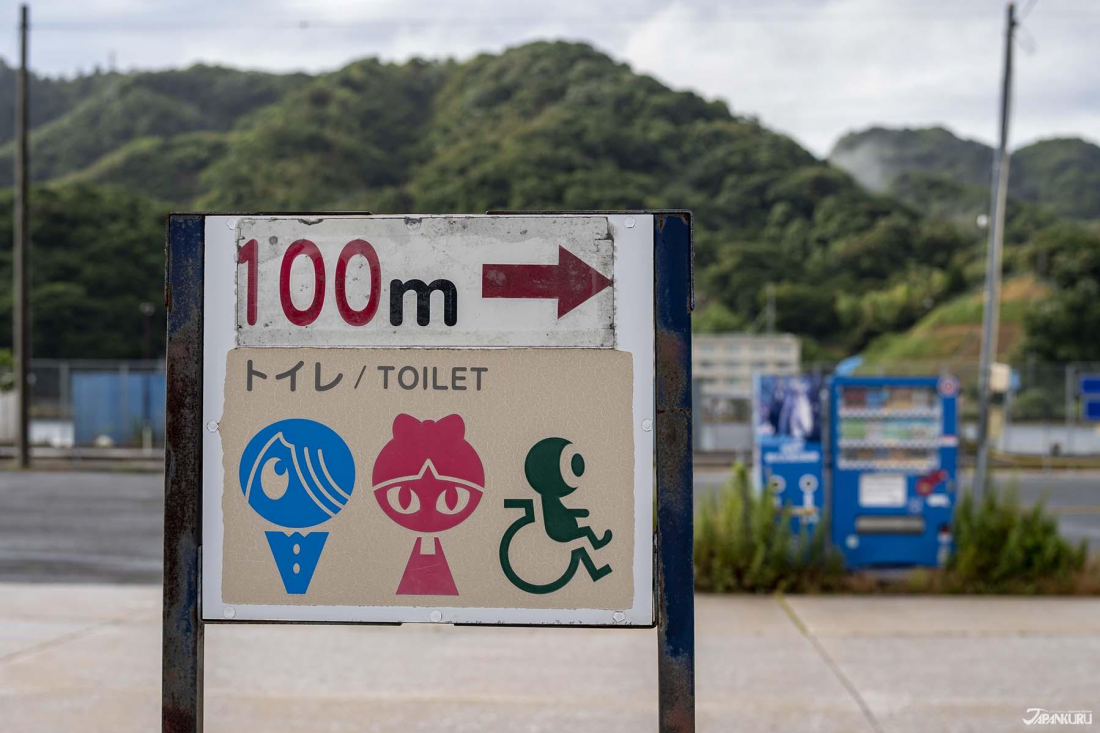 The only bathrooms that were business as usual during the pandemic were public bathrooms, but despite these public bathrooms being free of cost, they can be pretty inconvenient for women. You can't count on them being fitted with a bidet, which is what I'm really hoping for when I'm on my period, and in some terrible cases there's not even any toilet paper.
I couldn't help but whine about how dissatisfied the situation left me.
"Ughhh, so inconvenient. If only I could find clean bathrooms to use in peace."
Even though the number of women taxi drivers has been on the increase in recent years, if you look at the workforce at large, women only make up about 10%. Ask the ranks of male drivers with years of experience, and more than a few of them will still offer some resistance to the idea – not very helpful. So, while a quick search online will bring up plenty of bathroom spots, that doesn't necessarily mean Tokyo is replete with bathrooms made with women in mind, not to mention those with nearby parking.
Goal: Public Bathrooms for the Woman at Work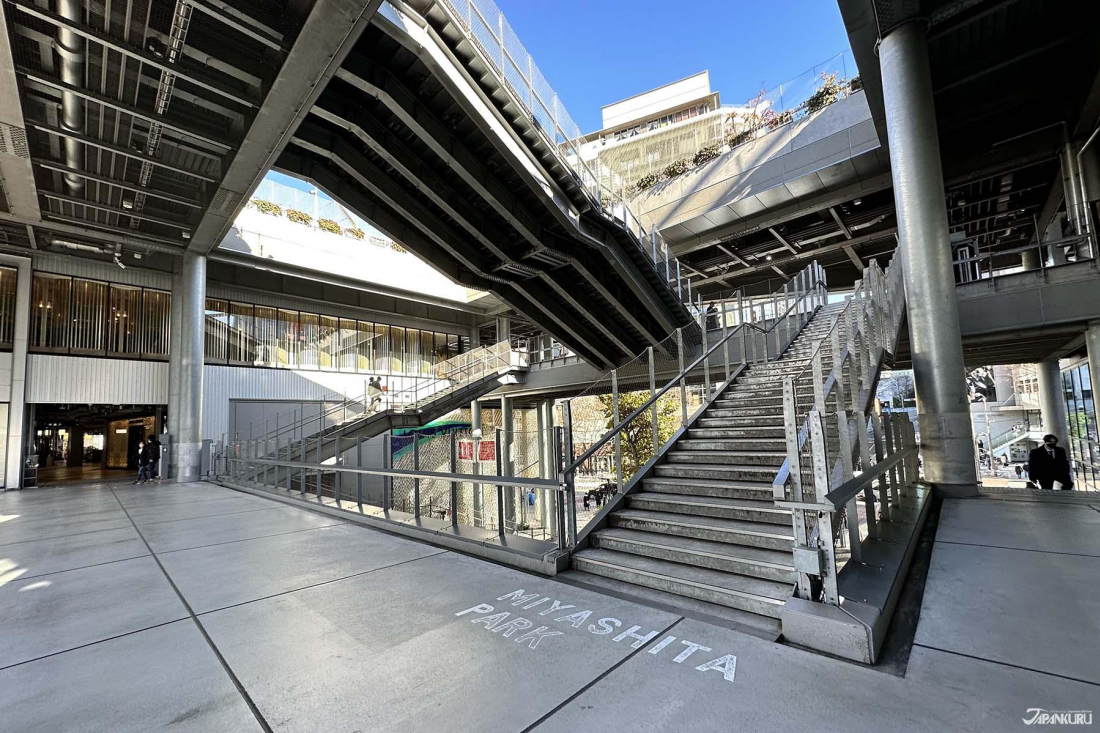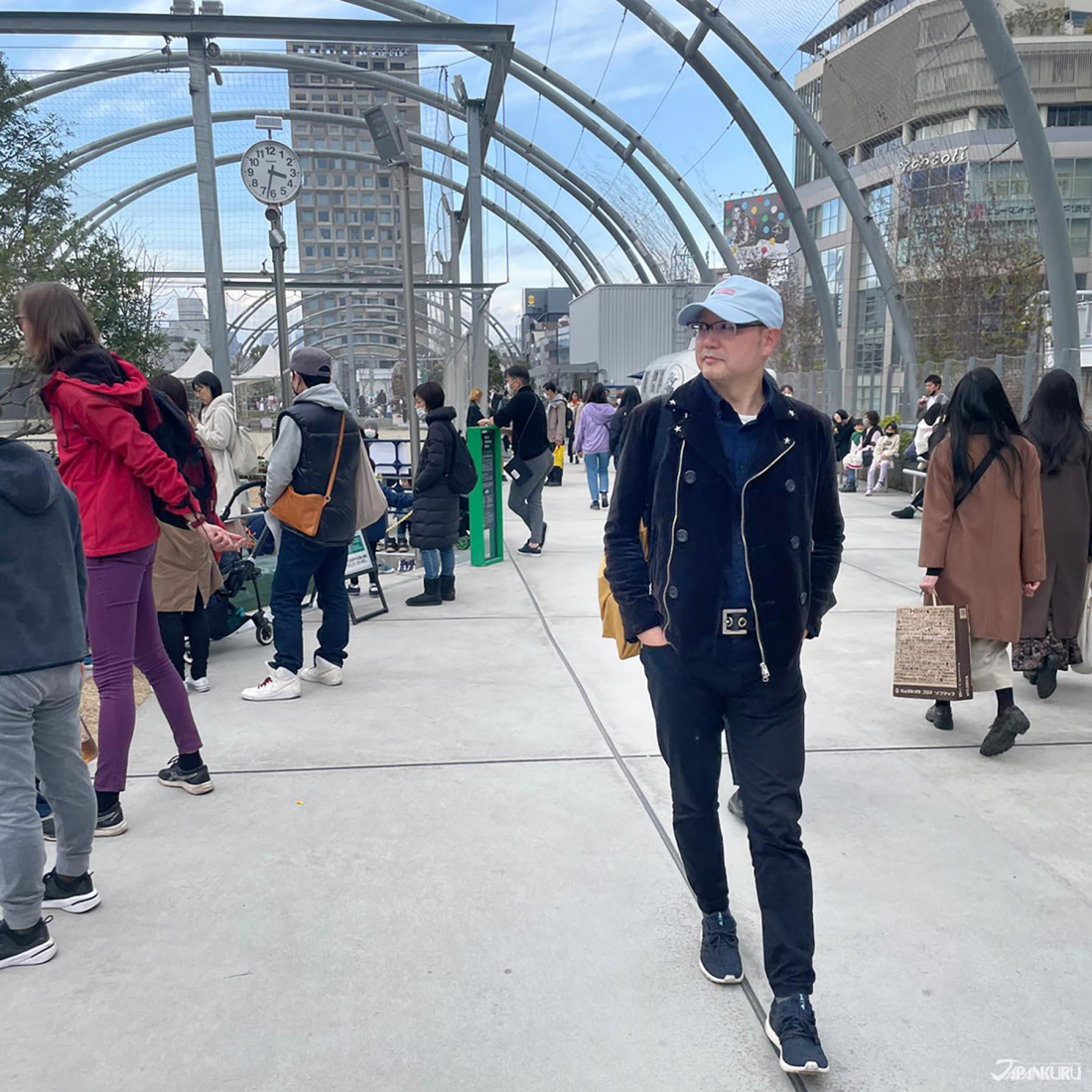 And what do you know, on the way back from a work trip, my boss suddenly contacted me with the message "Wait, I want you to go see the 'The Tokyo Toilet' spots in Shibuya!" And I was sent on my way. There are 17 of these bathrooms in total, so I headed off to the one closest to where my work trip had taken me, and visited Jingu-dori Park (near Miyashita Park shopping center).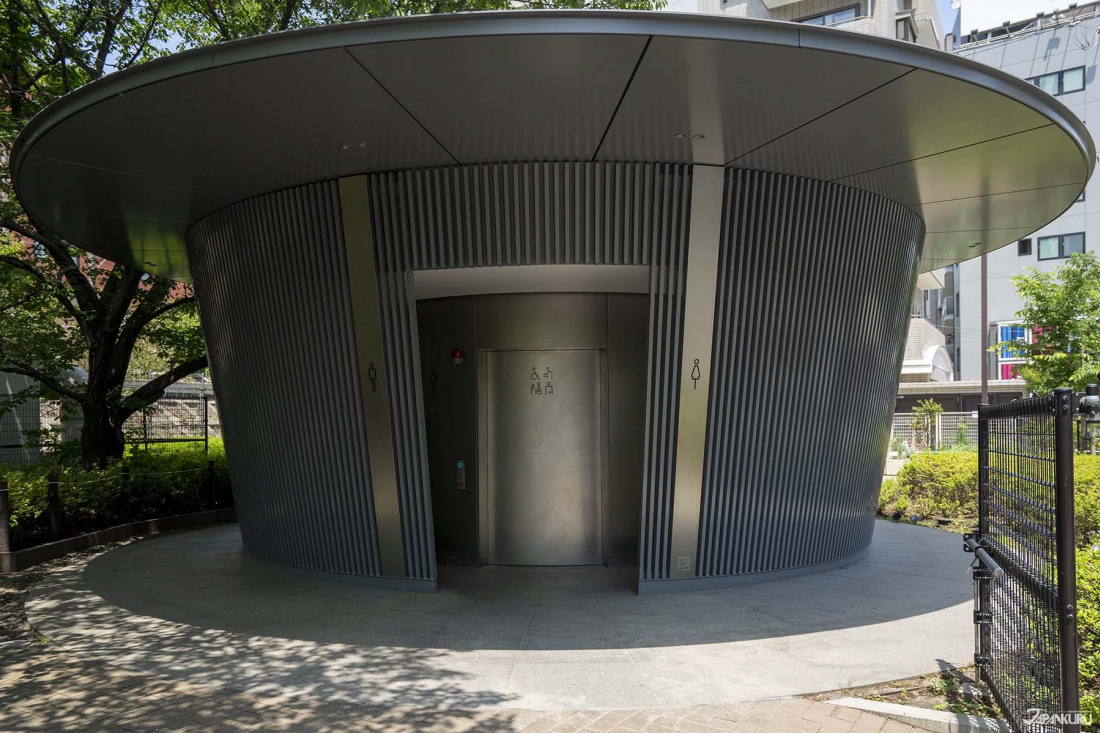 The public bathroom in Jingu-dori Park was designed by the famous architect Tadao Ando, and the structure is more "art" than "bathroom." Thanks to a broad roof that also offers shelter from the rain, you might even say this bathroom qualifies as art at its most thoughtful.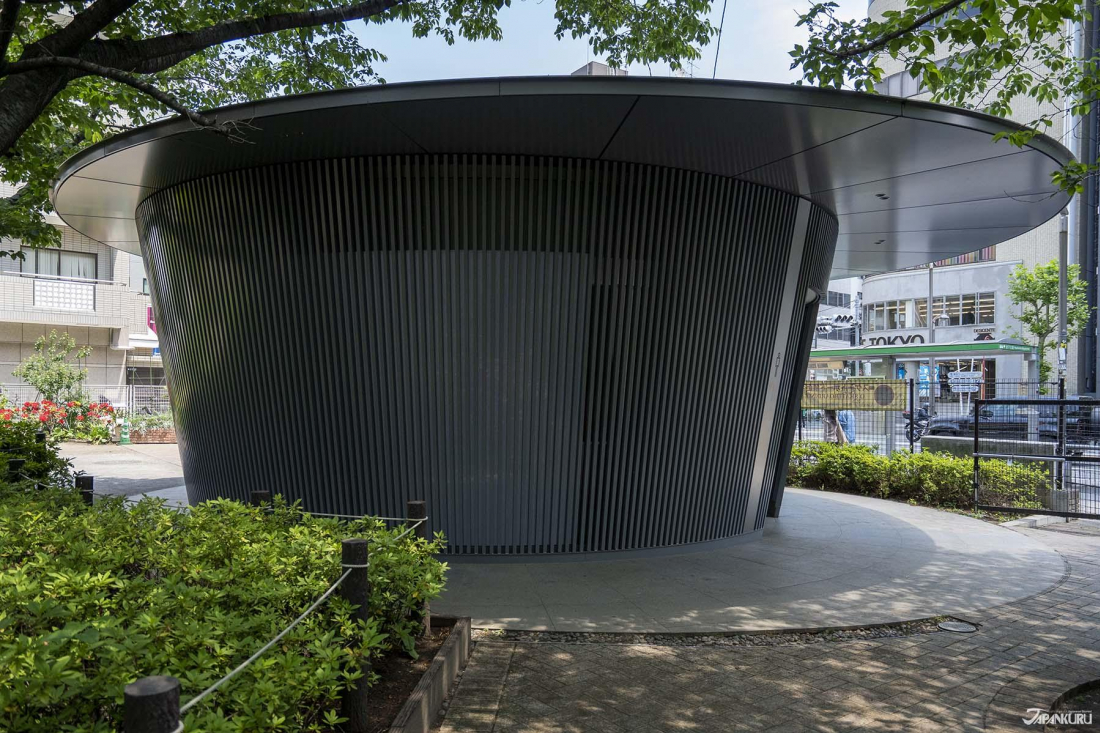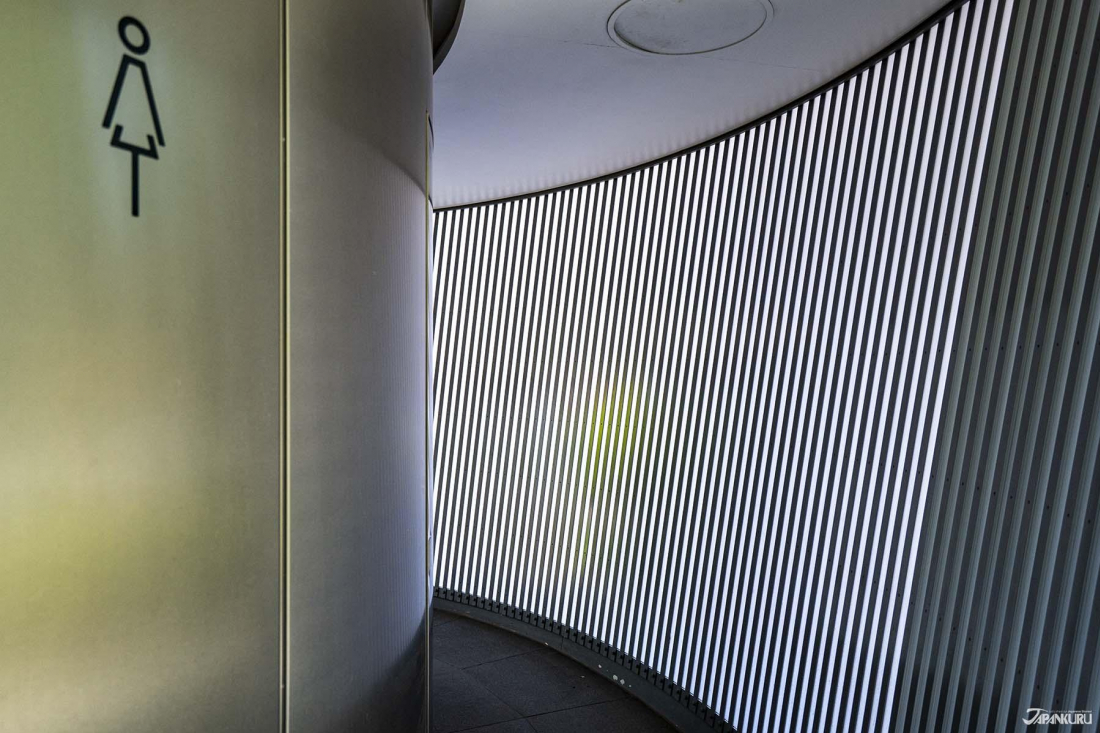 Artistic, sparkling clean, and roomy too! This might just be a simple bathroom, but I was moved by the thoughtful design. If there were public bathrooms like this all over Tokyo, I wouldn't have gone through nearly so much trouble during my days driving a taxi through the pandemic. And if they all had good parking to boot…!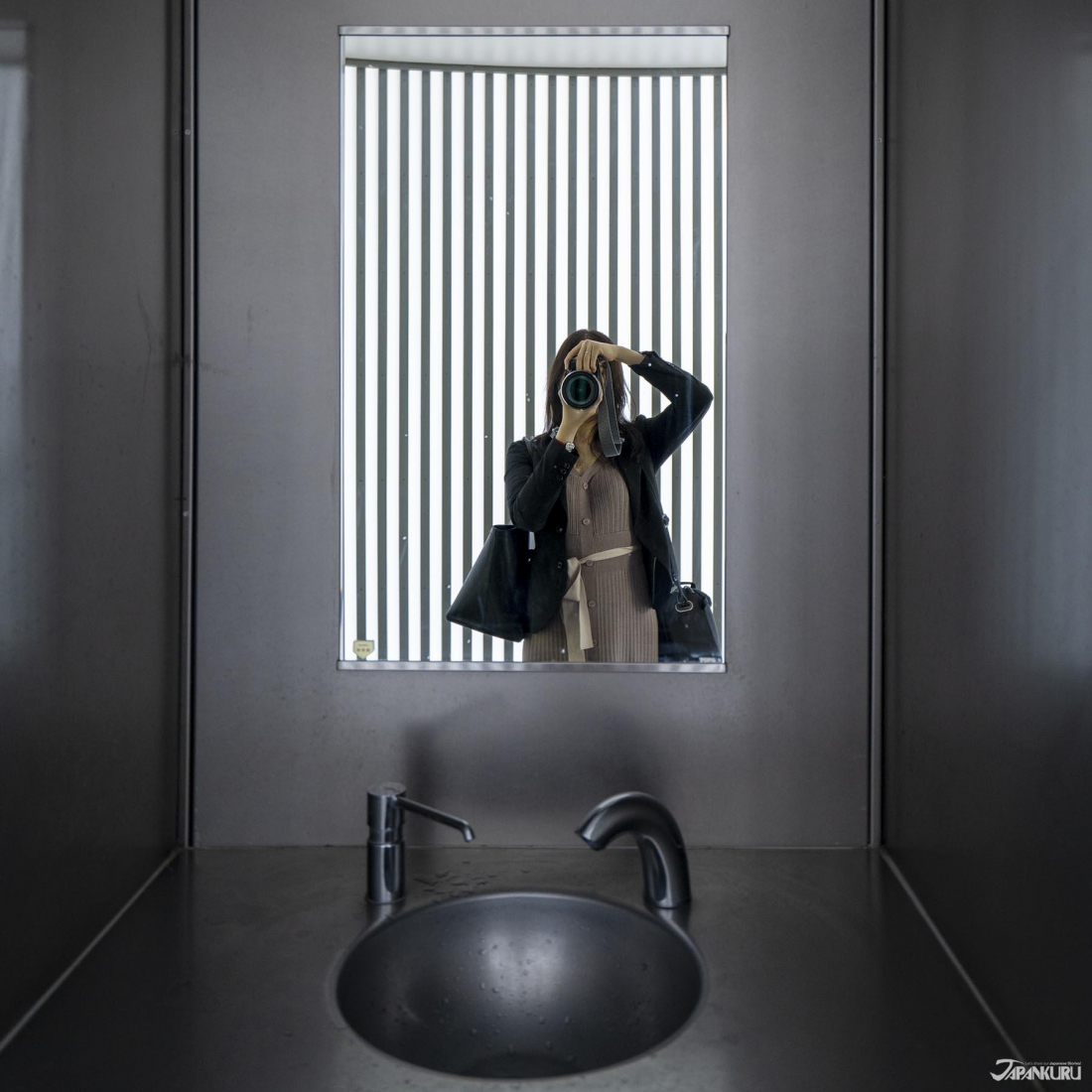 On the other hand, Tokyo's many international sightseers usually don't drive around the city, and if you consider the already high standards that the average Japanese bathroom is held to (including the fascinating "washlet"), foreign visitors might find my woman-driver bathroom evaluations a little too greedy.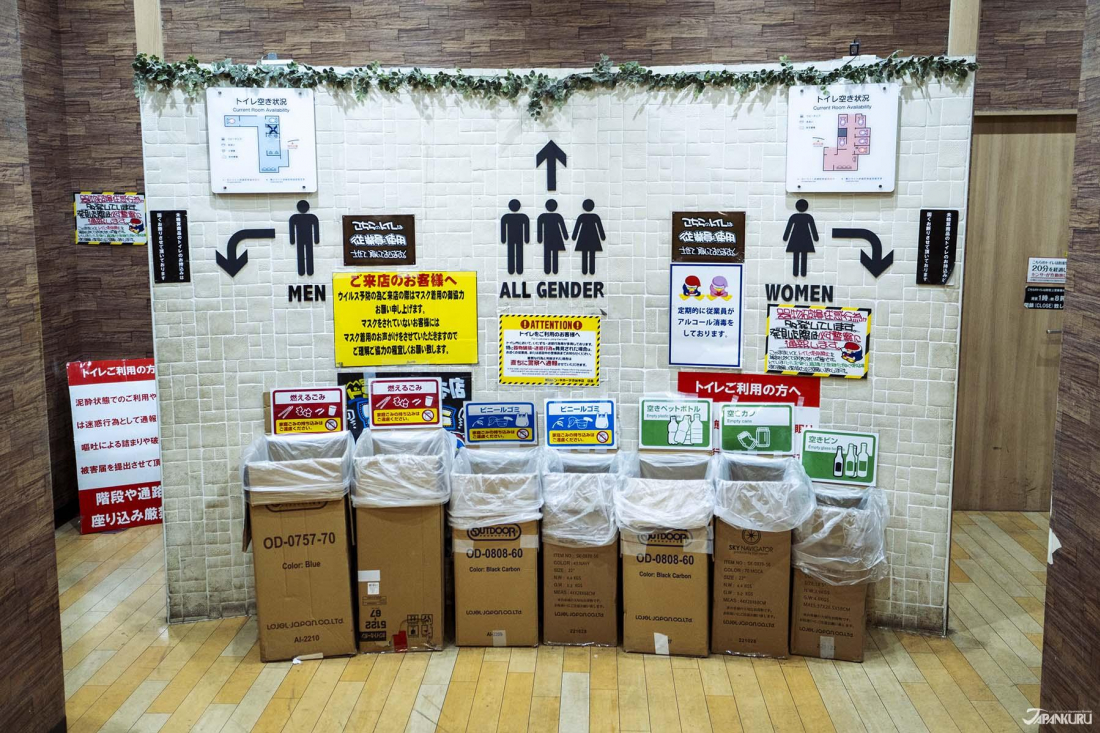 But you know, if we build our communities with input from a more diverse variety of people, I think we'll find ourselves in a kinder, more gentle world altogether. No matter how much lip service you hear about giving women better opportunities to move up in the world, it doesn't mean much if impractical work environments are still an obstacle. In order to create a world where taxi drivers can do their best work regardless of gender, I think improving bathrooms needs to be high priority! (*inner voice… but also very important!)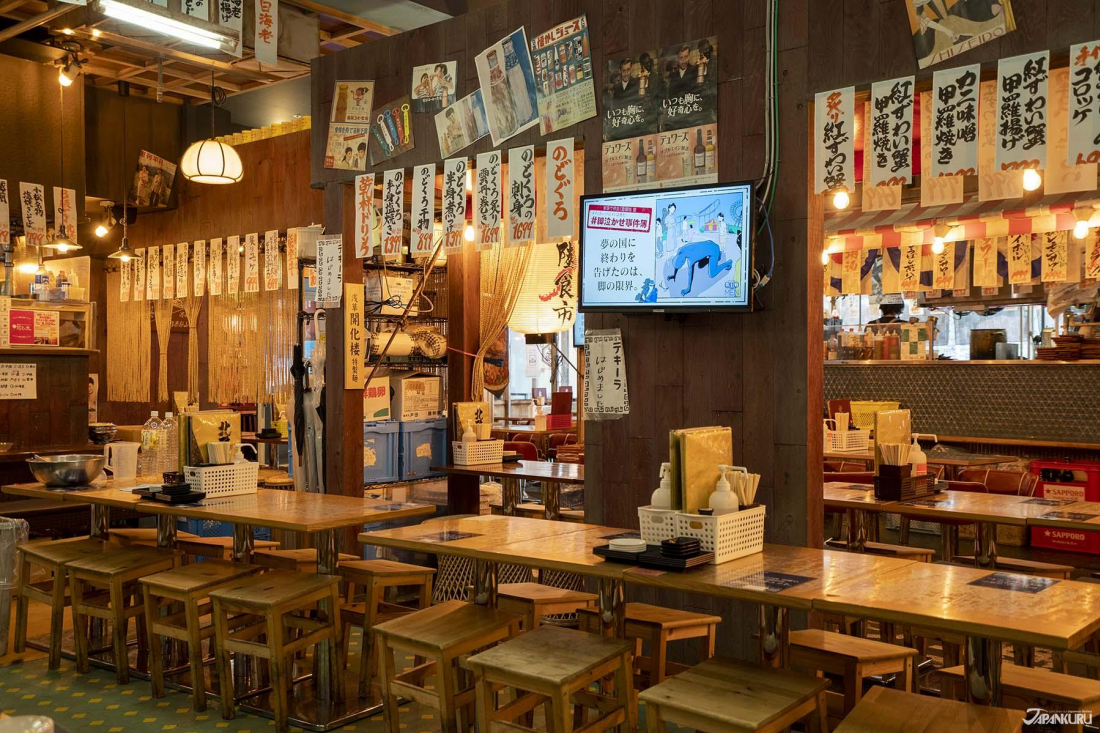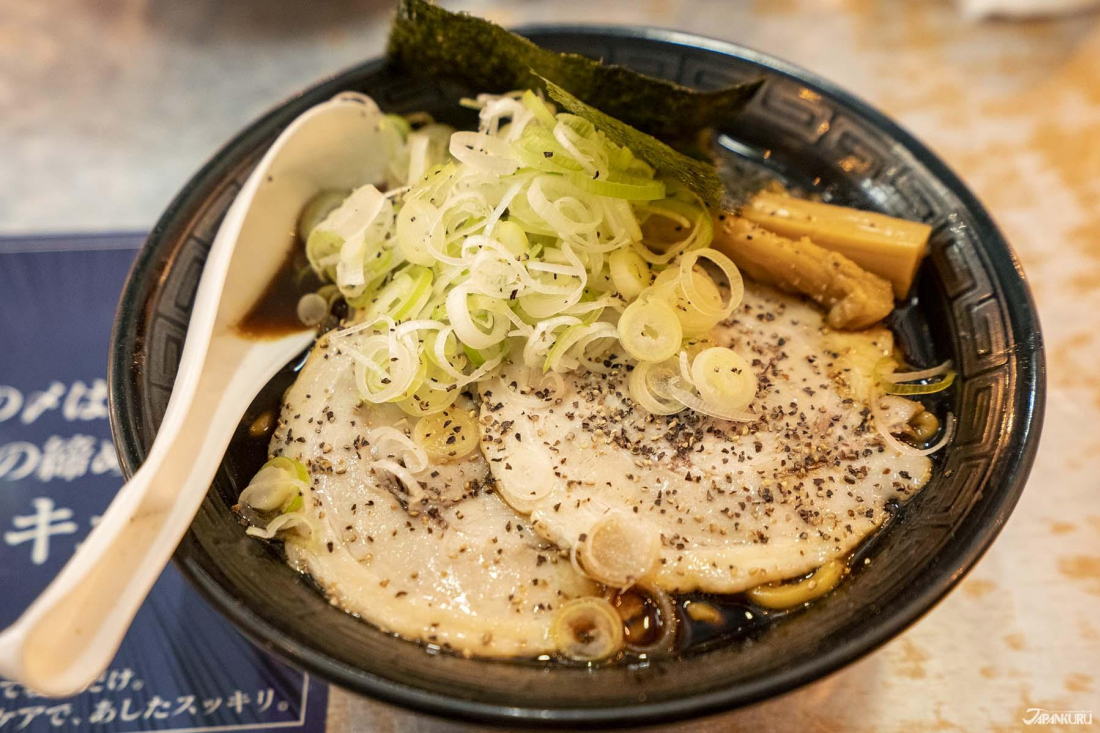 Tokyo Trivia: Located right near Jingu-dori Park, Shibuya Yokocho has all kinds of tasty food from around Japan! I had the black ramen from Toyama Prefecture. ♪