The Best of Aizu-Wakamatsu | See Fukushima's Geisha, Onsen, and Samurai with the JR Pass
With the Tadami Line back open since fall 2022, Aizu-Wakamatsu is calling! And whether you're planning to catch the views from this famous train or not, you'll definitely want to see more of the Aizu region's samurai warriors, hot springs, and geisha!
Aizu-Wakamatsu: From the Tadami Line to Back in Time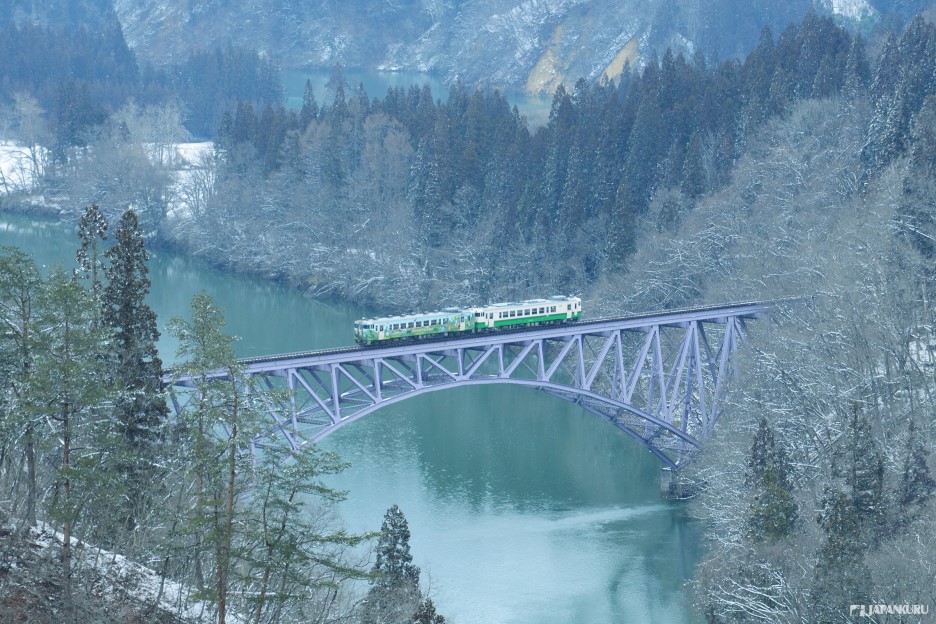 For travelers planning to visit Fukushima while exploring Japan, Aizu-Wakamatsu is an indispensable part of any itinerary. The city is not only the starting point of the Tadami Line, one of the world's most beautiful railways, but it's also a stop on the way to other famous sightseeing destinations like Ouchijuku and Ashinomaki Onsen. But more importantly, as the very heart of the historic Aizu Domain – where warriors once defended the Aizu-Wakamatsu Castle and their samurai spirit still lives on – the city positively vibrates with its unique history and living culture. Aizu-Wakamatsu is even home to some of Japan's few remaining geishas, living embodiments of Japan's artistry and traditions.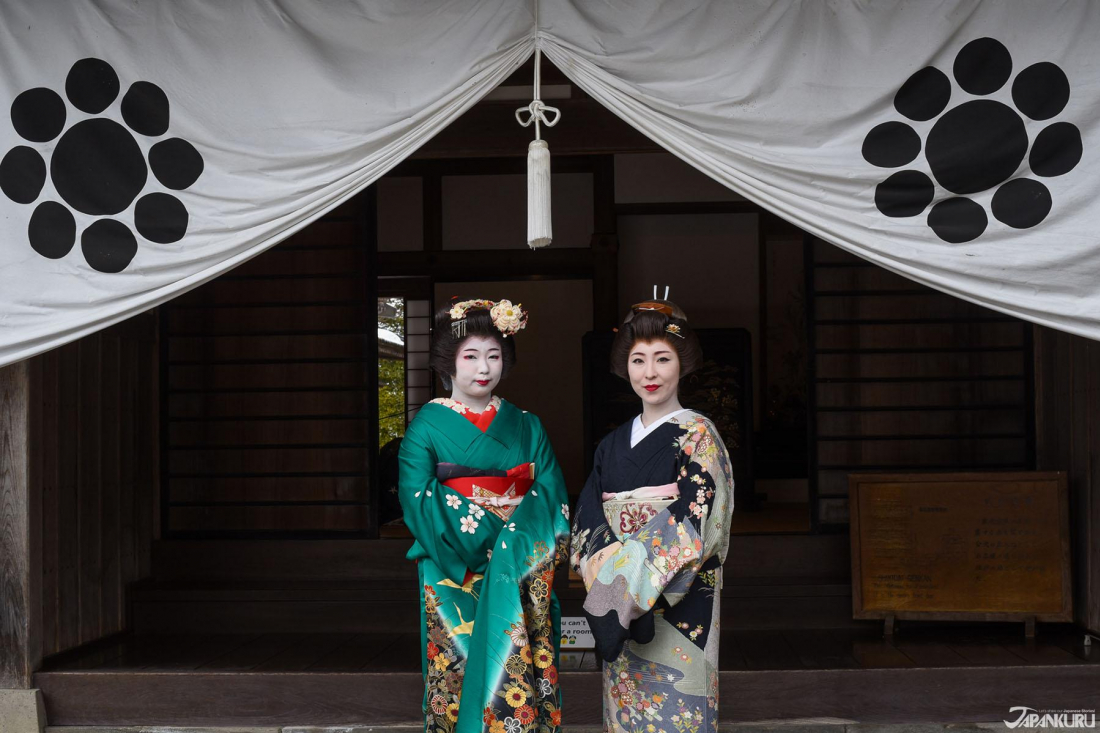 In recent years, the renowned Japanese "samurai sword artists" of Kamui (剱伎衆かむゐ) have also arrived in Aizu-Wakamatsu to team up with the illustrious Fukushima onsen ryokan Ookawaso, and bring guests their own blend of traditional arts and martial prowess. This unique samurai experience would be a highlight of any trip to Aizu, but if you have any interest in Japan's history (and its martial arts), there's a lot to enjoy in this part of Japan.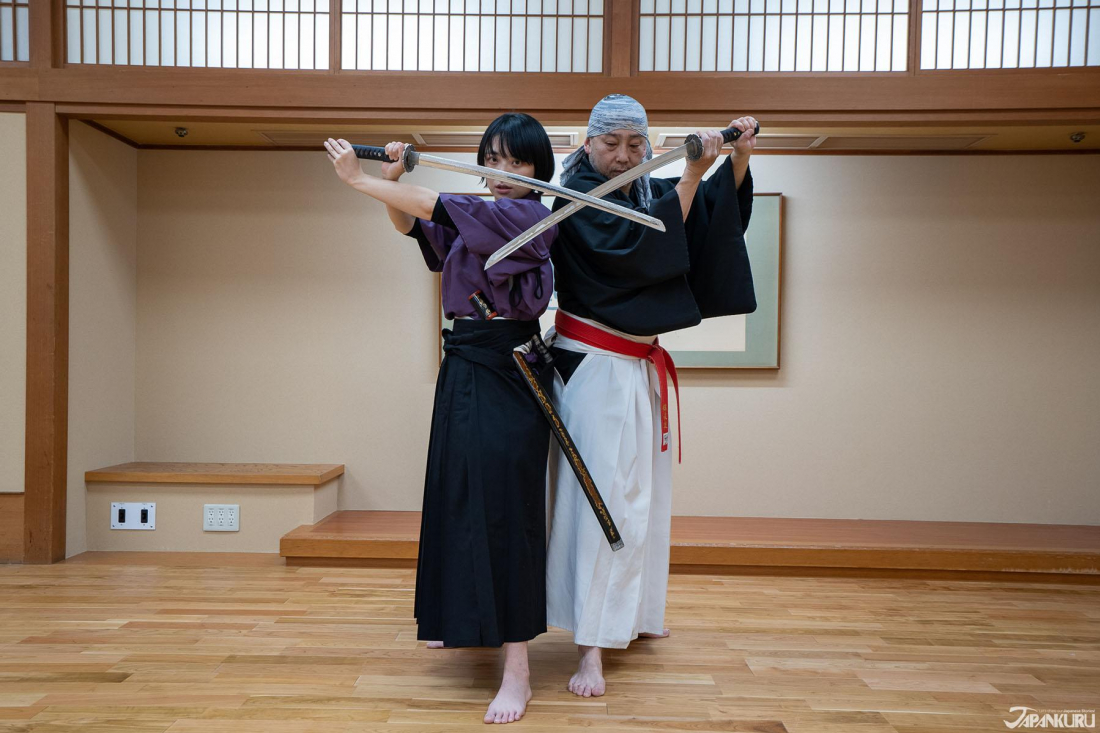 Even for the most traditional sightseers, and fans of the picturesque scenery out the windows of the Tadami Line trains, adding Aizu-Wakamatsu to the itinerary will promise you an exciting journey.
【Transportation Tips】
When planning a trip to Fukushima's Aizu region (including Aizu-Wakamatsu City), you won't want to miss out on the JR East Pass (Tohoku area) issued by the JR East Group. The railway pass costs 20,000 yen for five days, and can be used for unlimited free rides on JR East Japan Group trains and buses within the designated area. That includes all the regular lines, plus shinkansen (bullet trains), limited express trains, and sightseeing trains, saving you time and money! To get to Aizu-Wakamatsu, you can take the Tohoku Shinkansen to JR Koriyama Station, and then transfer to the JR Ban'etsu West Line for some fantastic views of the mountainous countryside on the way to Aizu-Wakamatsu. You can use the JR Pass to ride the picturesque Tadami Line, too!
For sightseeing within Aizu-Wakamatsu, a 1-Day Citywide Excursion Pass (まちなか周遊パス 一日フリー乗車券) will also come in handy. For 600 yen, this ticket can be used for unlimited rides on the Haikara-san (ハイカラさん) and Akabee (あかべぇ) sightseeing buses, which stop at all the city's major attractions.
Aizu-Wakamatsu Castle (Tsuruga Castle)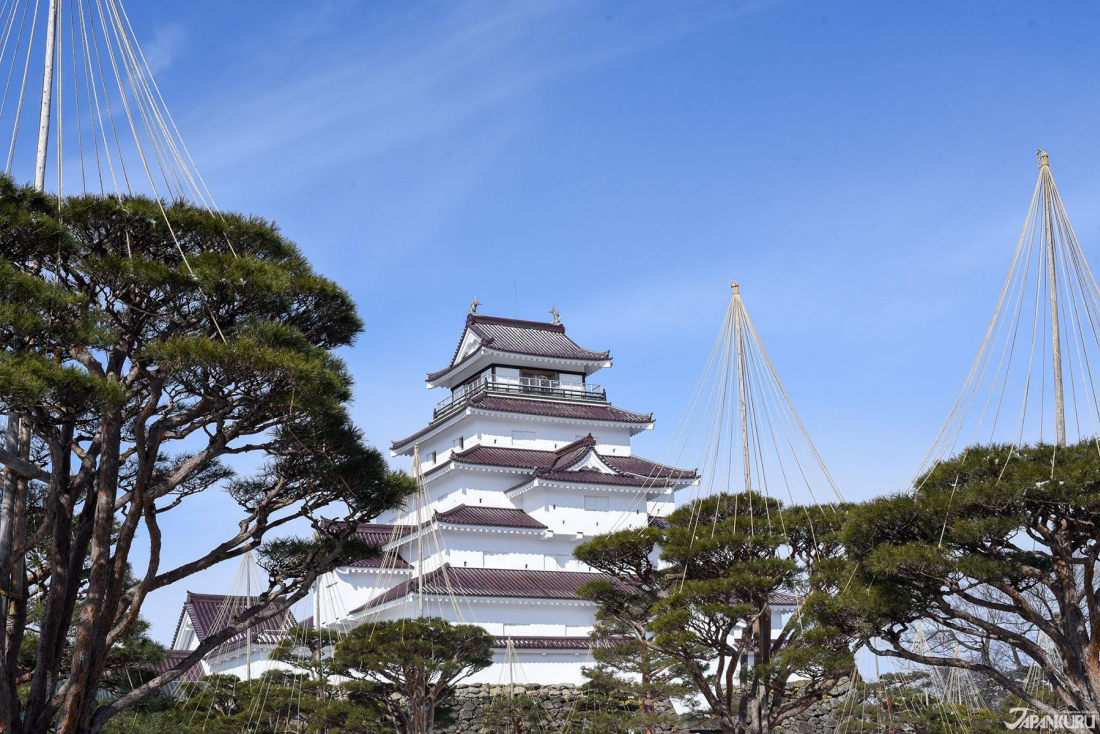 Known as Aizu-Wakamatsu Castle, Tsuruga Castle, or Tsurugajo (鶴ヶ城 / "Crane Castle"), this fortress is a symbol of the city, close to the hearts of Aizu-Wakamatsu locals. It was first built in 1384 by the local feudal lord of the Ashina clan, which means its history stretches back about 640 years, but Tsuruga Castle is largely famous for the part it played in the 1860s Boshin War. Even after a month of siege warfare, the castle's defenses could not be broken, earning it the title "The Impregnable Castle." But unfortunately, that same storied structure fell into ruin and was eventually demolished in the early Meiji period, towards the end of the 19th century. All that was left was the sturdy stone walls. But calls to rebuild Tsuruga Castle gained support a century later, and construction finished in 1965. In 2010, red tiles were used to finish the roof of the castle tower, adding the final touches to the Aizu-Wakamatsu Castle we see today, one of Japan's 100 most famous castles.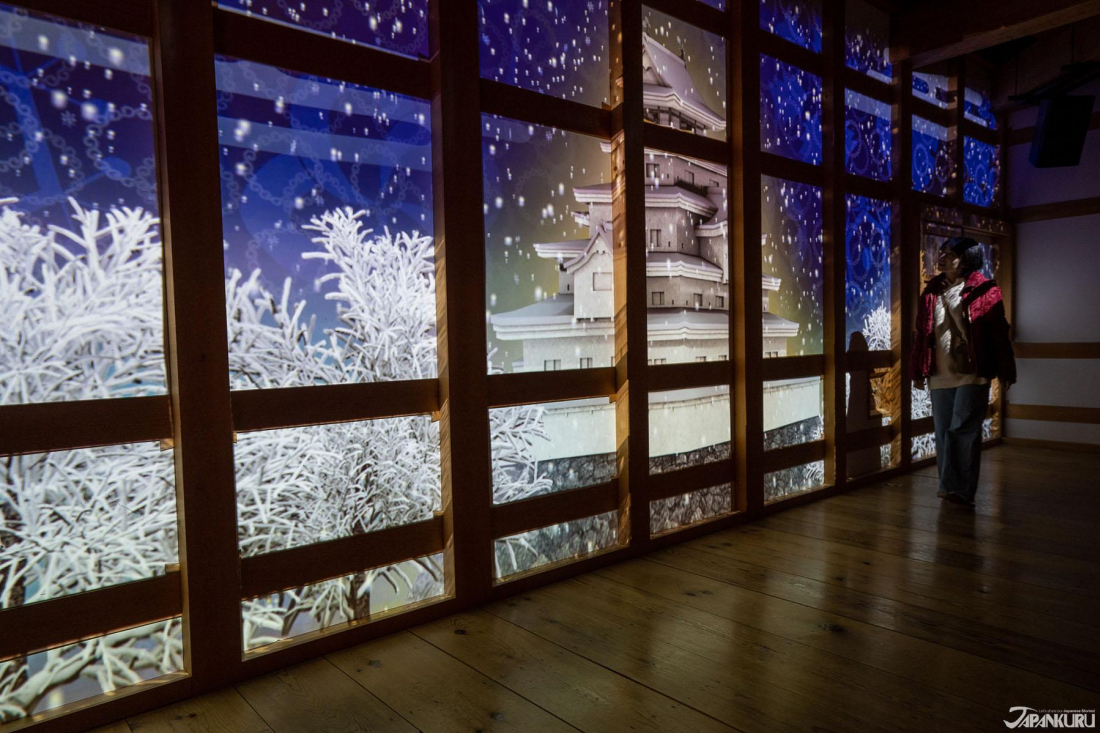 The modern-day Tsuruga Castle has been transformed into a local history museum, and new renovations and additions coming in April this year (2023) promise a captivating new look at the history of the Aizu Domain and the castle itself. The facility is also planning an exhibition put together with the Japanese digital art team "Naked," which will feature an immersive digital projection display called "Tsuruga Castle Light History Emaki."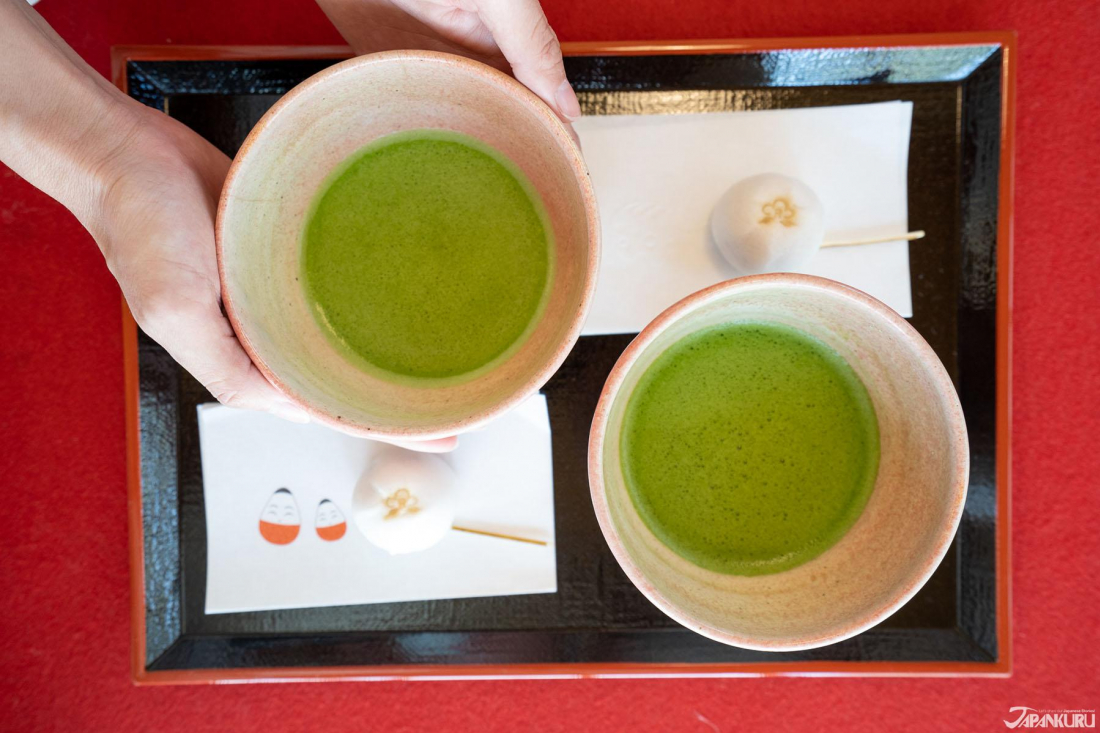 After touring the castle and learning all about the history of Aizu, don't forget to stop by next door at Rinkaku teahouse for a cup of matcha and some Japanese wagashi sweets. The little teahouse was once the sanctuary of tea ceremony master Sen Shoan, who was the adopted son of Sen no Rikyu, the man who single-handedly defined traditional Japanese tea ceremony before dying as a result of offending the great samurai Toyotomi Hideyoshi. Centuries later, Rinkaku teahouse can still be visited today, tucked away in a little garden next to Tsuruga Castle, where guests are served a casual cup of tea and traditional sweets from a famous local shop.
Aizu-Wakamatsu Castle / Tsuruga Castle (会津若松城/鶴ヶ城)
1-1 Otemachi, Aizuwakamatsu, Fukushima
Hours:
 Castle Tower: 8:30 – 17:00 (last entry 16:30)
 Tsuruga Castle Light History Emaki: 8:30 – 17:00 (last entry 16:30)
 Rinkaku Teahouse: 8:30 – 17:00 (last entry 16:30, last order 16:00)
Access: From JR Aizu-Wakamatsu Station, take the Haikara-san or Akabee bus to Tsurugajo.
Official Website (jp)
Aizu Bukeyashiki (Samurai Residence)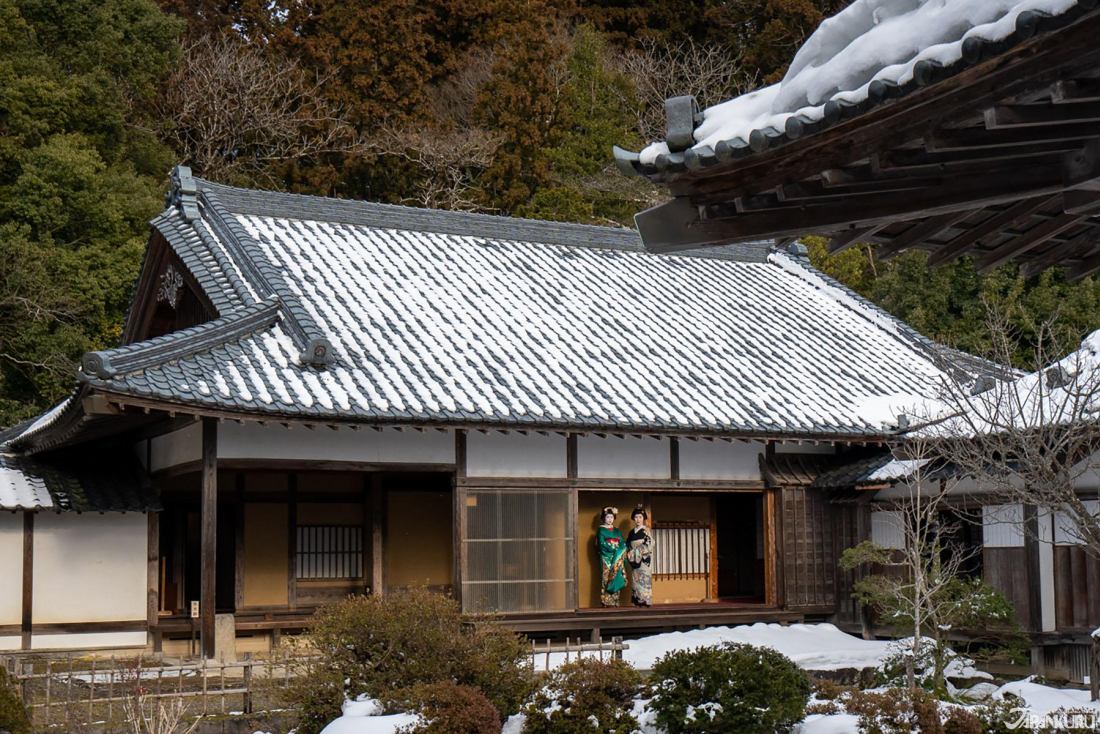 Not far from Tsuruga Castle, the Aizu Bukeyashiki was once the home of a real local samurai, and now it's a must-see for travelers interested in samurai culture from the former Aizu Domain. The sprawling 2,300 m² garden wraps around a collection of structures that once made up the residence of Saigo Tanomo, a chief senior councilor of the Aizu clan who ruled over 230,000 vassals. The complex was burnt down in the Boshin War, but it was later carefully rebuilt to reflect the same elegant wooden structures, gardens, and functional buildings that were once a part of everyday life, allowing visitors a peek into the lifestyle and culture of Japan's Edo-period samurai.
The gardens are also known for their many cherry trees, which make Aizu Bukeyashiki a popular hanami spot. From time to time the facility hosts unique workshops and immersive experiences, as well, like archery or painting Fukushima's popular "akabeko" cow figures.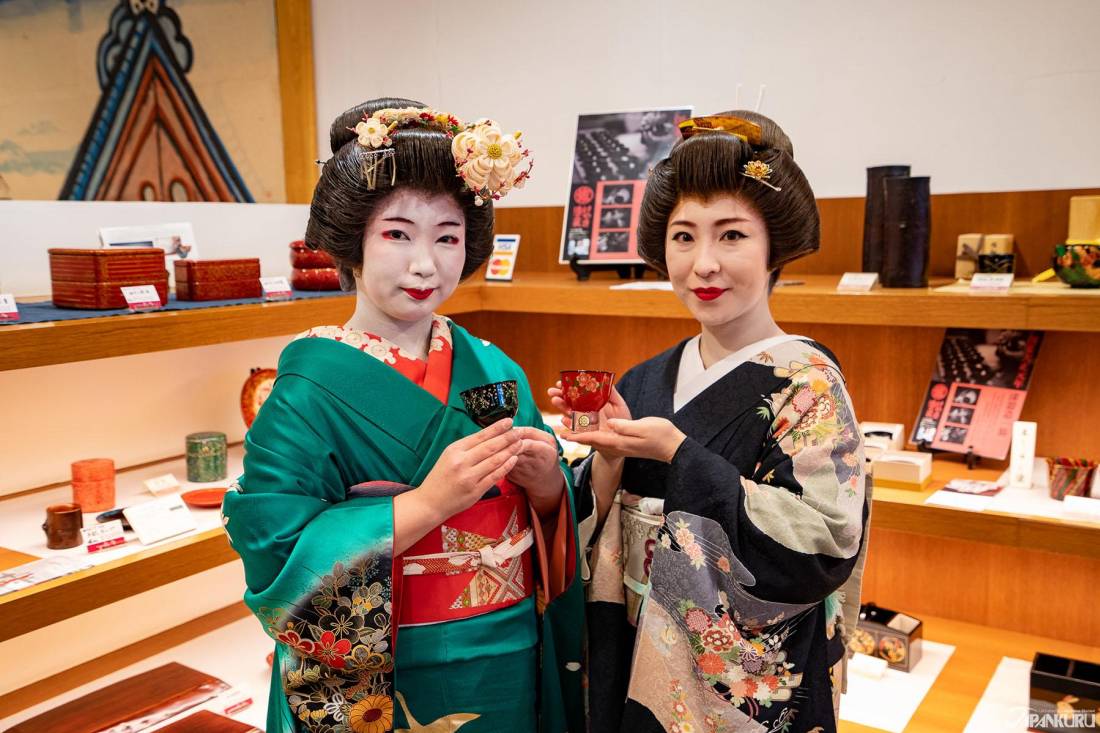 After exploring the traditional old homestead, you can also check out the museum's souvenir shop "Local Crafts Shop Kokon," which sells traditional handicrafts and gifts, Japanese sake, traditional foods and snacks (including local specialties like brown sugar manju cakes and mochi-like walnut "yubeshi"), Aizu lacquerware, and more. On this particular trip, the Japankuru team even had the chance to meet local geisha visiting from Higashiyama Onsen (where they're traditionally called "geigi" instead), and we were able to take some pictures together. Of course, if you want to see these artisans at work, you can experience a real banquet in Higashiyama Onsen attended by the local Aizu geigi.
Aizu Bukeyashiki (会津武家屋敷)
1-1- Innai, Higashiyamamachi Oaza Ishiyama, Aizuwakamatsu, Fukushima
Hours:
 Apr ~ Nov: 8:30 – 17:00
 Dec ~ Mar: 9:00 – 16:30
Access: From JR Aizu-Wakamatsu Station, take the Haikara-san or Akabee bus to Aizu-bukeyashiki-mae bus stop.
Official Website (jp)
Higashiyama Onsen Ryokan Harataki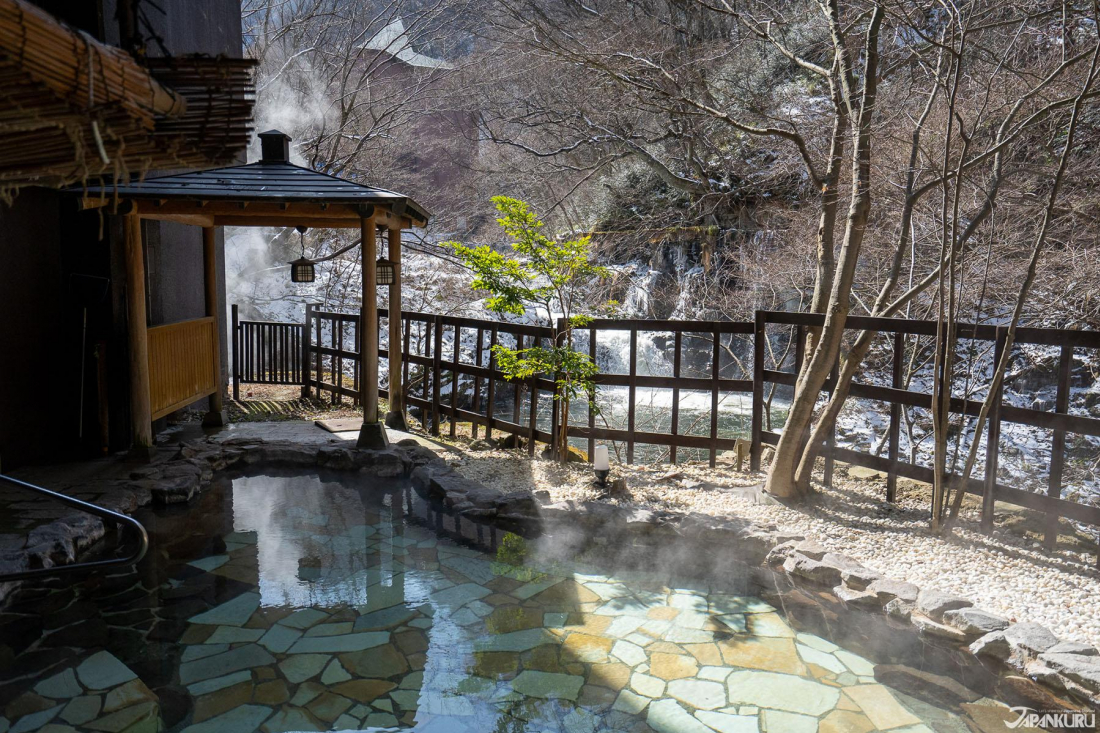 Higashiyama Onsen is a long-established hot spring resort in the Aizu region, and as mentioned above, it's one of the rare areas of Japan where geisha culture still flourishes. The sulfurous hot springs started to attract visitors about 1,300 years ago, and in the Edo period (1603-1868) the onsen became an important sanctuary and place of relaxation for the Aizu clan. The traditional geisha (or geigi) performances at the local onsen ryokan are another historic feature, and there were once as many as 150 geisha living and working in the little onsen village, helping to attract famous guests like illustrator Yumeji Takehisa, and feminist intellectual Yosano Akiko. Even today, the geisha we saw at Aizu Bukeyashiki – Chiyono and Fuyuka – were just two of the twenty artisans still active in Higashiyama Onsen. (If you're interested, you can actually follow Fuyuka on Instagram!)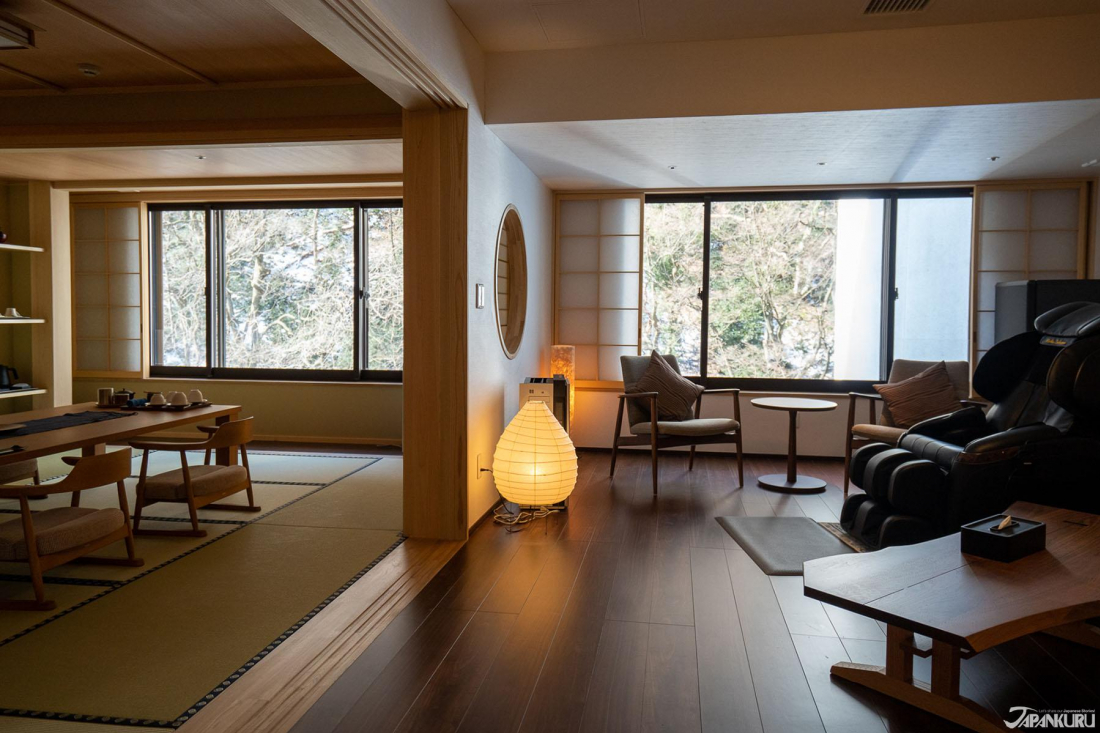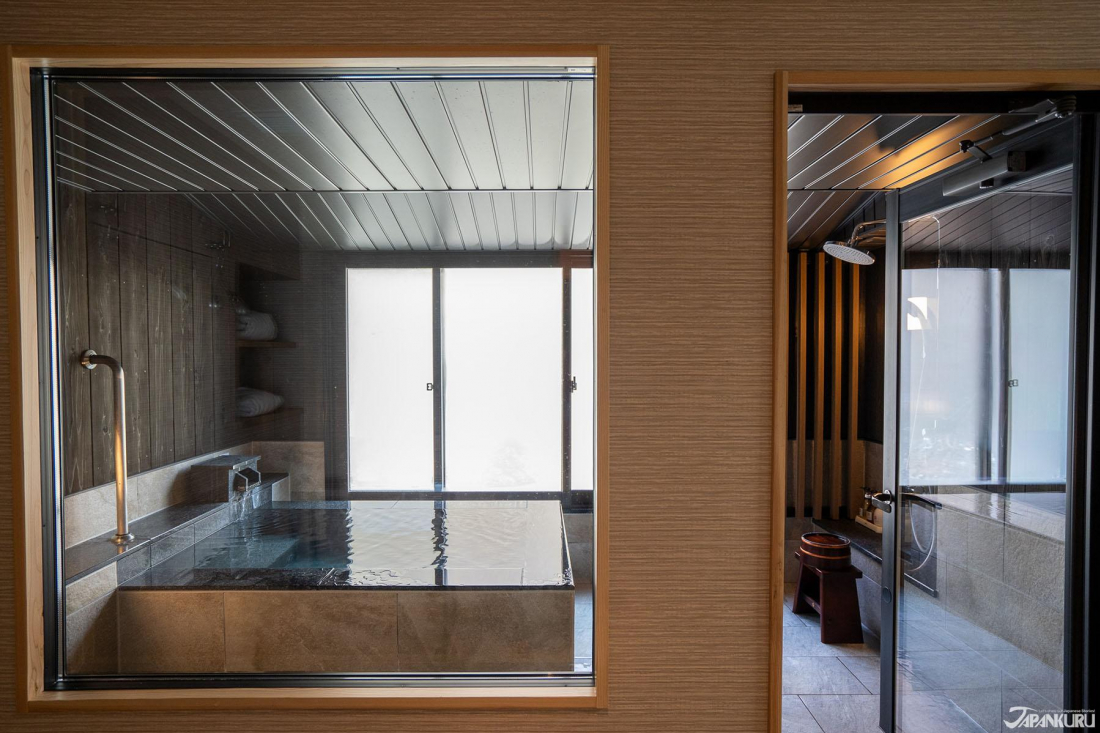 Higashiyama Onsen has plenty of onsen ryokan (traditional hot springs hotels) to choose from, but for luxurious baths and a premium experience, we recommend Harataki. The long-standing hotel has its very own hot spring source, and the gorgeous open-air baths come with a view of a mountain stream flowing past, rushing down a majestic waterfall. After admiring the natural beauty of the mountainside from the comfort of a steaming onsen, it's no wonder travelers have been visiting this area since ancient times. And at Harataki, you can not only enjoy the ultimate bath experience, but also their summertime "kawadoko" dining.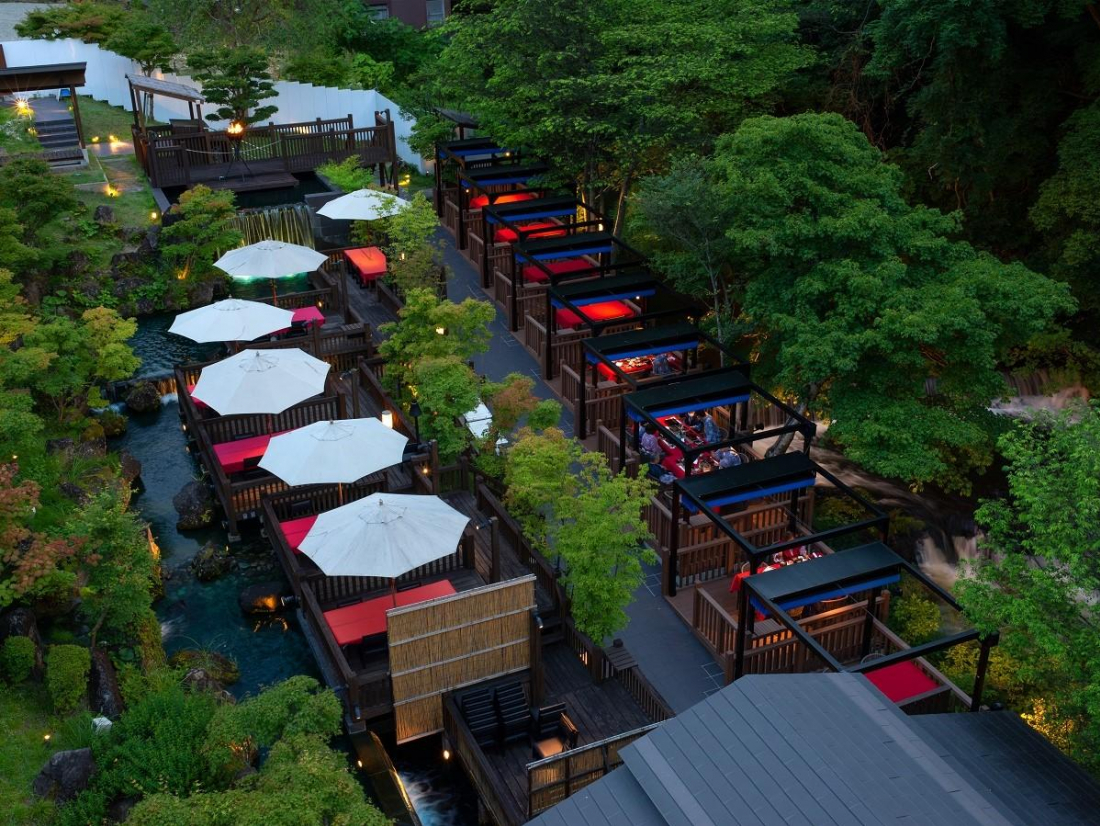 In recent years, renovations at Harataki have opened up stylish new "kawadoko" dining options in the open air, with views of the river running past, and dining spaces exclusively for the use of overnight guests. But travelers in the area can enjoy the ryokan's onsen even without booking a room for the night! Their day plans include access to the shared baths, including those beside the river, and a variety of smaller private baths to rent.
Harataki (会津東山温泉 原瀧)
235 Shimohara Higashiyamamachi Oaza Yumoto, Aizuwakamatsu, Fukushima
Tel: 0242-26-4126
Public transportation: From JR Aizuwakamatsu Station, take the Haikara-san or Akabee bus to Aizu-bukeyashiki-mae or Higashiyama Onsen bus stop. Or take the hotel shuttle bus. (About 5 min)
Official Website (jp) | Reservations
Lunch Recommendation: Wappa-meshi at Takino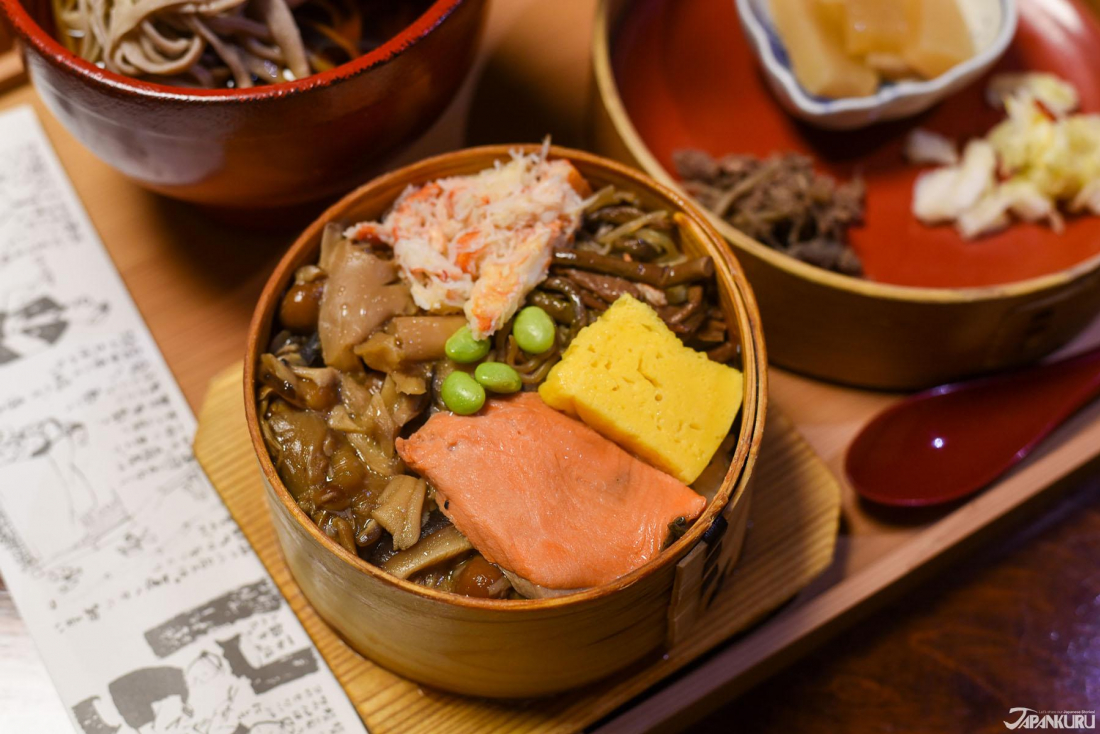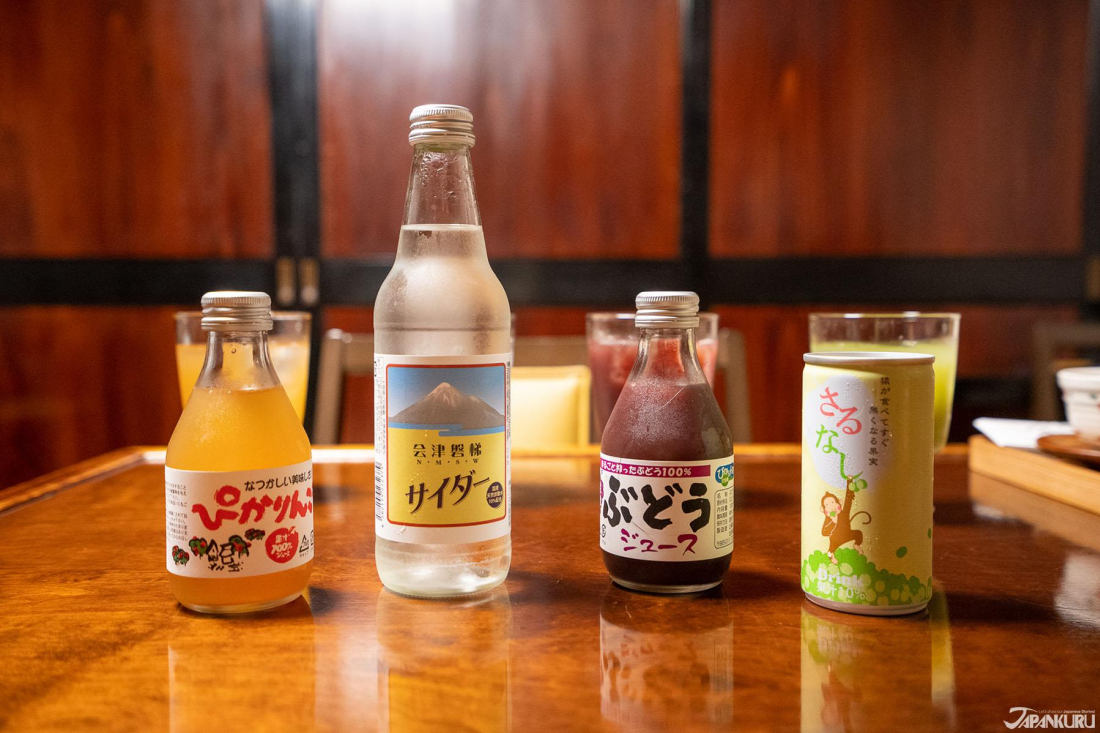 Wappa-meshi is a local dish from the Aizu region, and it mainly consists of rice topped with a variety of seasonal ingredients, but what makes it stand out is the round bento-like box called a "wappa" (輪箱, literally "wheel box") that the food is served in. Nestled in among the many traditional buildings of Aizu-Wakamatsu's Nanukamachi area, Takino is said to be the originator of this classic dish, and you can still enjoy authentic wappa-meshi there!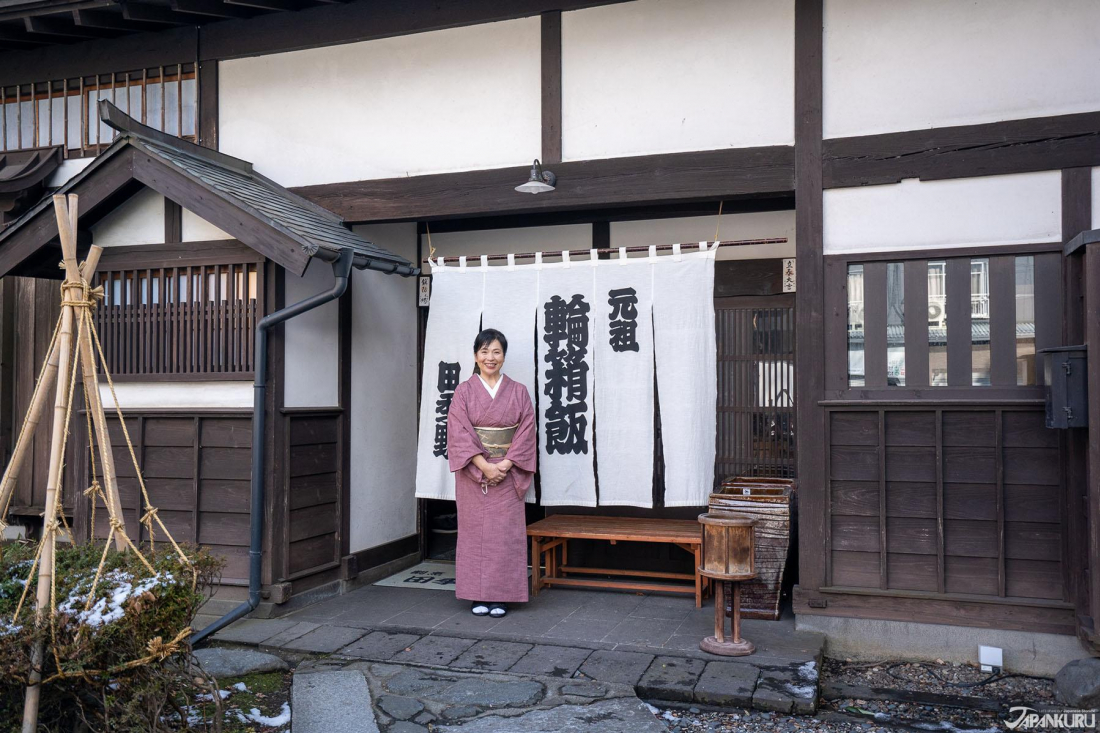 The restaurant has even been chosen to provide breakfast for passengers on JR East's extremely high-end Train Suite Shiki-shima in the past, so you know it must be good! Takino's wappa-meshi comes with a variety of different toppings to choose from, so you have the option to try whichever local delicacy sounds most delicious.
Takino (元祖 輪箱飯割烹&会津料理 田季野)
5-31 Sakaemachi, Aizuwakamatsu, Fukushima
Hours: 11:00 – 20:00 (last order)
Access: About 17 min on foot from JR Nanukamachi Station.
Official Website (jp)
Suehiro Sake Brewery's Kaeigura Warehouse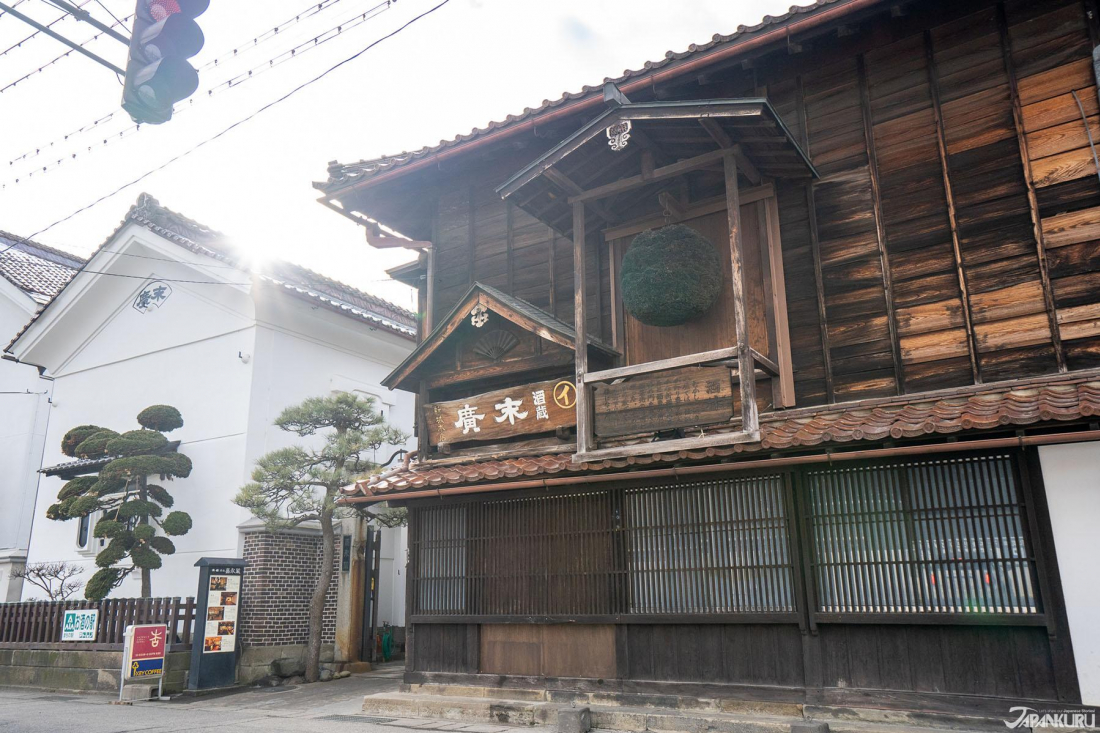 Fukushima is famous for sake, and to find a prime example of a classic Fukushima "nihonshu" (日本酒, Japanese sake), look no further than Suehiro Brewery. Initially founded in their Kaeigura Warehouse towards the end of the Edo period (in 1850), this brewery has a history of well over 150 years, and its original brewery building still stands close to the old-fashioned atmosphere of Aizu-Wakamatsu's Nanukamachi area. Even just the high ceilings, sake brewery architecture, and retro stylings are reason enough to see the old "warehouse." But high-quality local rice, fresh water, and the yamahai brewing method (山廃) introduced by Taisho-era (1912-1926) brewer Kinichiro Kagi are what make the brewery so renowned. Suehiro Brewery's sake has not only won a number of awards, but it's also enjoyed by Japan's imperial family, and has been served at events like the G20 Summit!
Sightseers visiting Aizu will be glad to hear that not only is the tour of the original Edo-era Kaeigura Warehouse totally free, but reservations are also not required. Sample the sake at the tasting counter, and buy a bottle to take home if you like what you've tasted!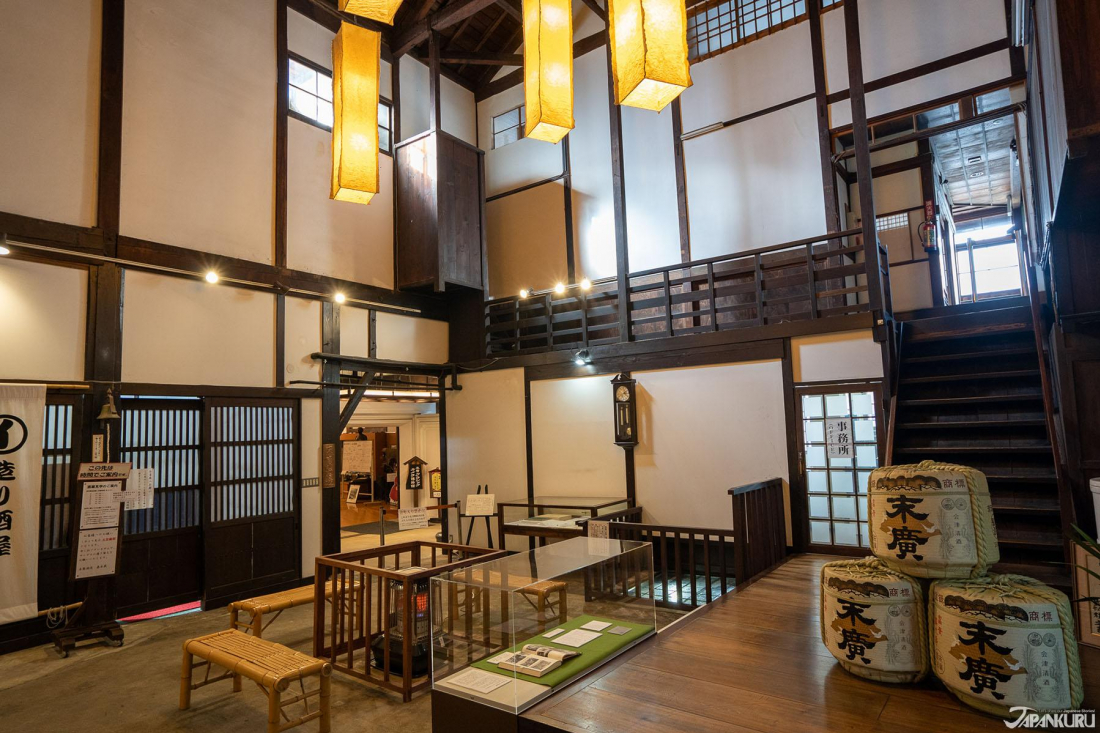 One room of the Kaeigura Warehouse has also been transformed into a coffee shop, where the same fresh water that is so important in sake brewing is used to make coffee. The menu includes a chiffon cake infused with high-quality daiginjo sake, so even those who don't drink can enjoy the sweet, mellow flavor of Japanese sake.
Suehiro Sake Brewery Kaeigura Warehouse (末廣酒造 嘉永藏)
12-38 Nisshinmachi, Aizuwakamatsu, Fukushima
Hours: 9:30 – 16:30 (brewery tours held on the hour from 10:00 – 16:00, except 12:00)
Access: From JR Aizuwakamatsu Station, take the Haikara-san bus to Yamatocho bus stop.
Official Website (jp)
A Walk Around Nanukamachi & Japanese Sweets at Nagatoya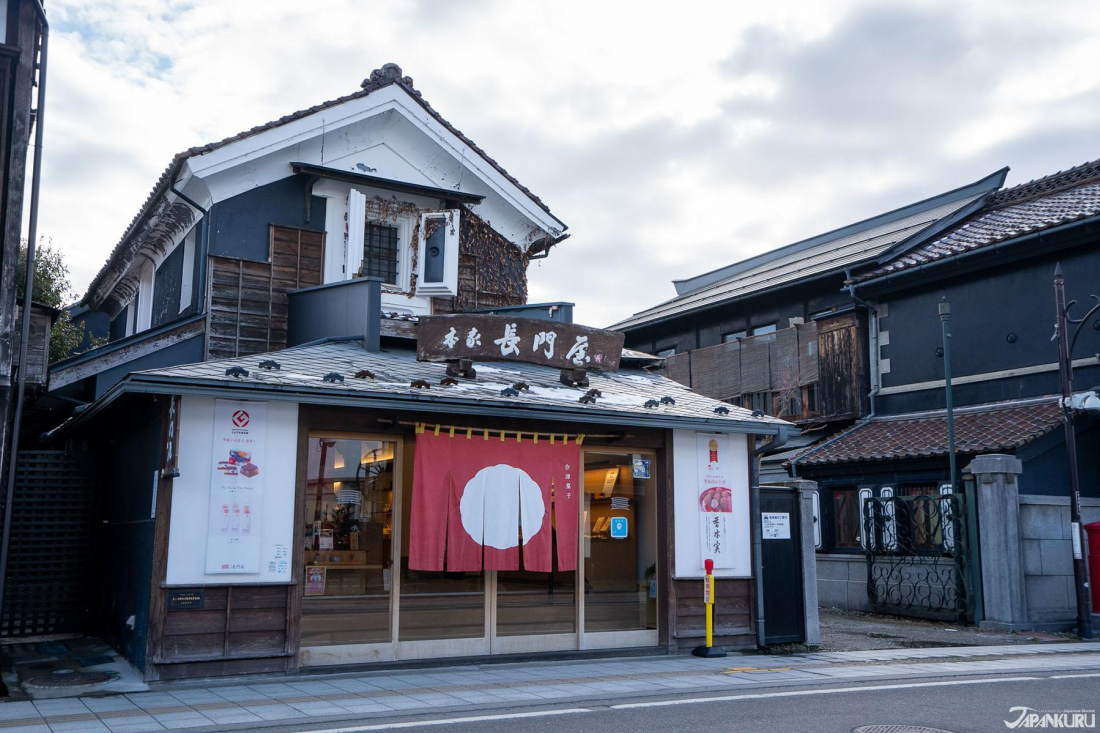 After the Suehiro Brewery tour, you're in the perfect spot to head out on a walk exploring the Nanukamachi area of Aizu-Wakamatsu. The neighborhood's many well-preserved traditional buildings have been transformed in recent years, filling up with trendy stores selling handmade crafts, gift shops, cafes, and other unique establishments. One such traditional building contains a wagashi sweets shop with a long history and innovative new products – Nagatoya.
Fans of Japan's many historically-inspired games and shows might also be interested to hear that the area is thought to be the final resting place of Saito Hajime, captain of the third unit of the Shinsengumi (a small group of swordsmen who played a big role in the goings-on around the end of the Edo period). If you can't get enough of Ruroni Kenshin, or any number of other samurai stories, you'll want to stop by when visiting Aizu-Wakamatsu!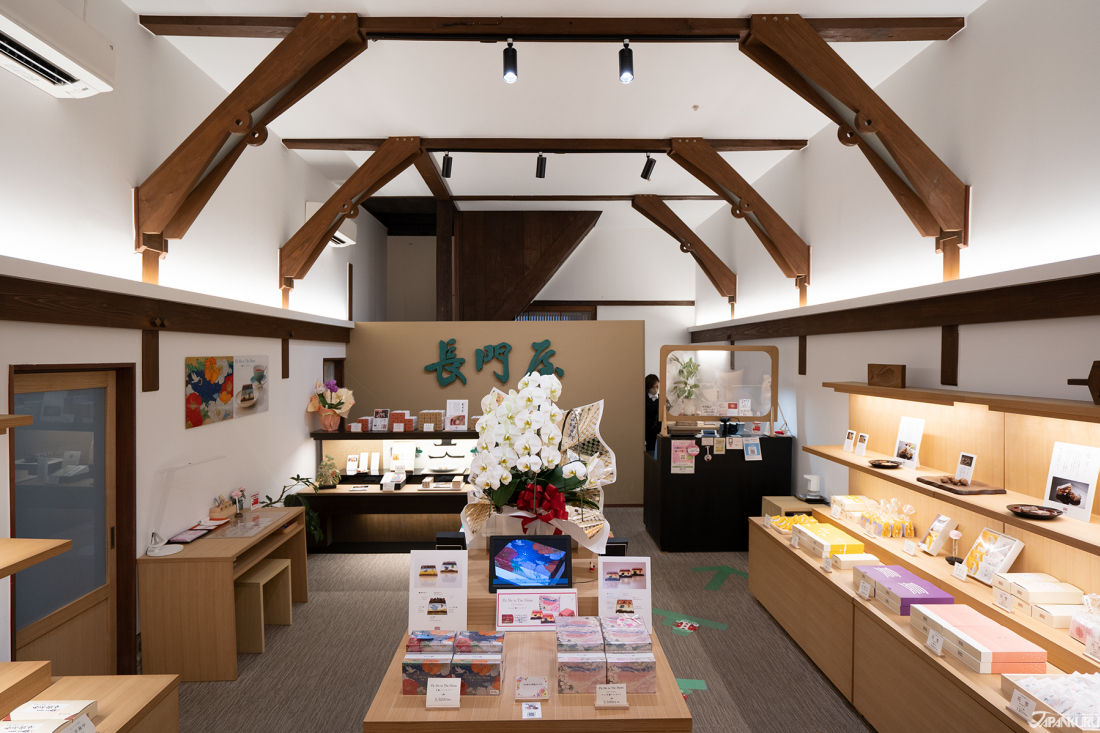 Nagatoya has been making traditional sweets in Aizu since the days of samurai, and has now been in business for more than 170 years, long outlasting the Edo period. The shop boasts of a history catering to Aizu's feudal lords, but Nagatoya is also known for offering snacks and sweets for the masses, first produced by the shop's original owner. Changing with the times, they now offer new products that might be called a fusion of wagashi and modern aesthetics. Appealing to the modern eye (and taste buds), without losing the traditional elegance of Japanese sweets. One eye-catching example is their "Fly Me To The Moon Yokan Fantasia," a confection that won Japan's Good Design Award in 2017.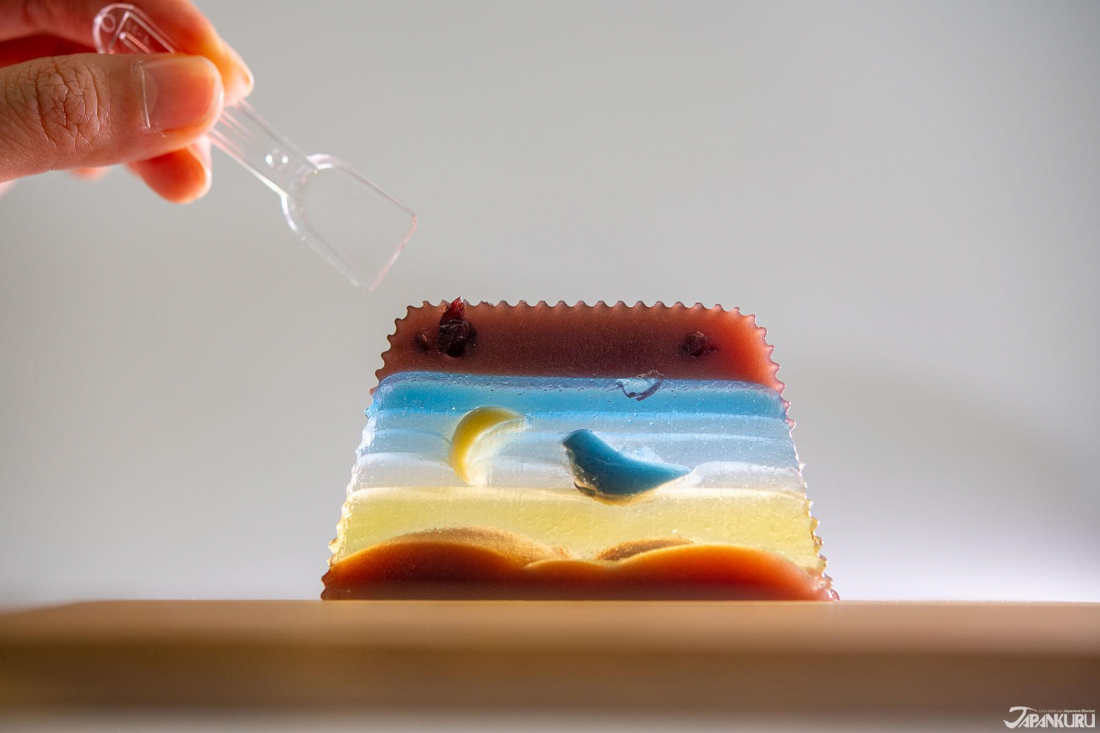 A far cry from the look and feel of a traditional yokan (a firm jelly-like cake made with red bean and agar agar), the inner layers of this fantastical dessert are flavored with lemon and champagne, and topped with Japanese walnuts, raisins, and cranberries. The Fly Me To The Moon yokan is sold in long rectangular loaf shapes, and when carefully sliced, a series of changing pictures appears in the center like an edible picture book. The magic of the yokan's inner transformations creates a sense of anticipation with each new slice, but the excitement starts with the outer packaging, which features a dreamy illustration from native Fukushima illustrator Masuda Reika.
Of course, the Fly Me To The Moon Yokan Fantasy is just the tip of the iceberg at Nagatoya. You're bound to find something to bring back as a souvenir – or take home to enjoy on your own.
Aizu Nagatoya Nanukamachi Store (会津長門屋 七日町店)
3-30 Nanokamachi, Aizuwakamatsu, Fukushima
Hours: 9:30 – 17:30 (9:30 – 17:00 in winter, and closed over New Year's)
Access: 2 min on foot from JR Nanakamachi Station.
Official Website (jp)
Accommodations & Samurai Sword Art Experiences at Ashinomaki Onsen Ookawaso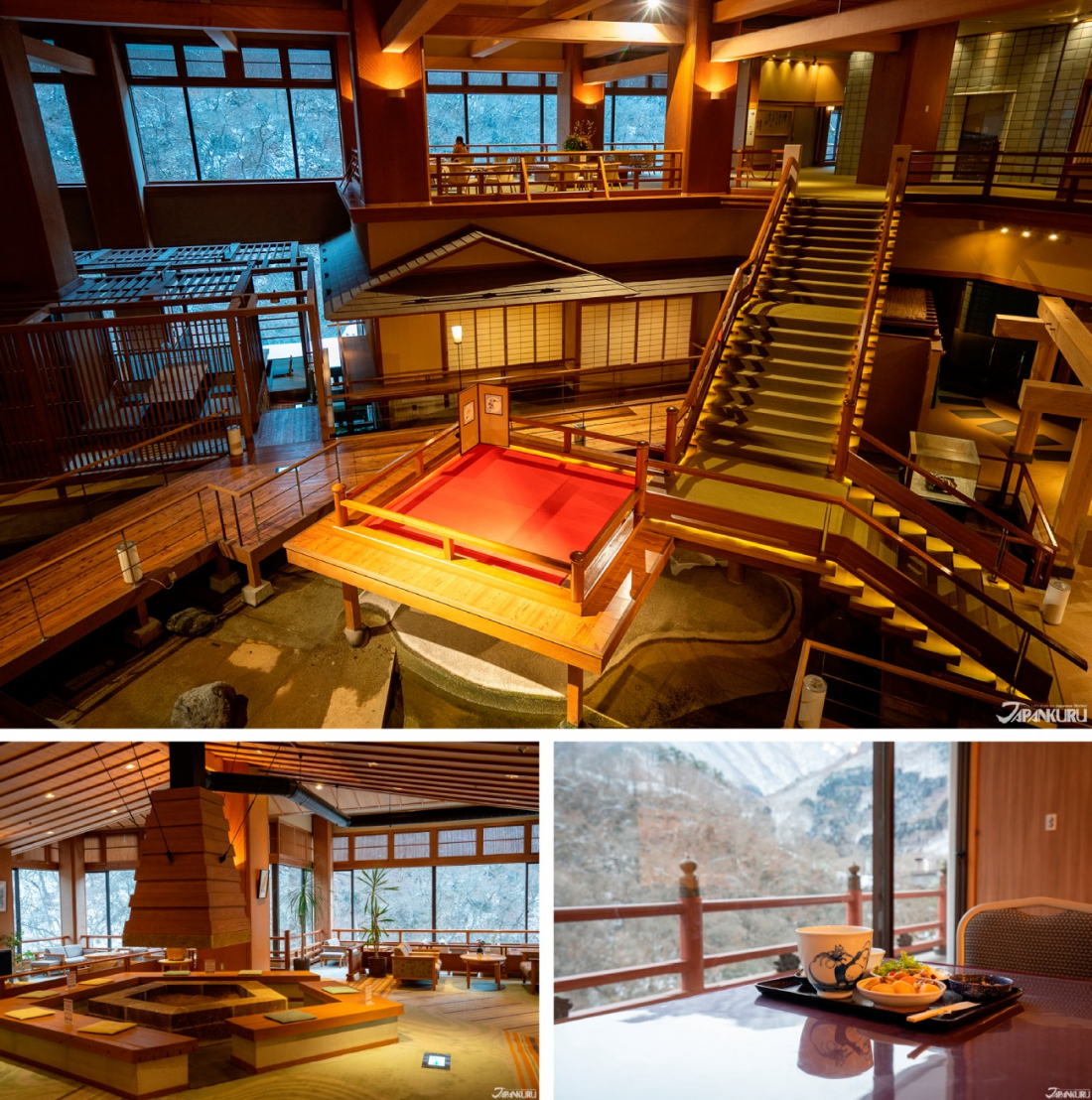 On the outskirts of Aizu-Wakamatsu, Ashinomaki Onsen is another of the region's popular onsen resort areas, thanks to the steaming hot water and gorgeous natural surroundings. One of Ashinomaki's most well-established hotels is Ookawaso, an onsen ryokan beloved for its open-air baths, traditional shamisen performances, and superb dining options. (And among anime fans, Ookawaso has also gained a reputation in recent years thanks to architecture that somewhat resembles Muzan Kibutsuji's Infinity Castle in Demon Slayer: Kimetsu no Yaiba.)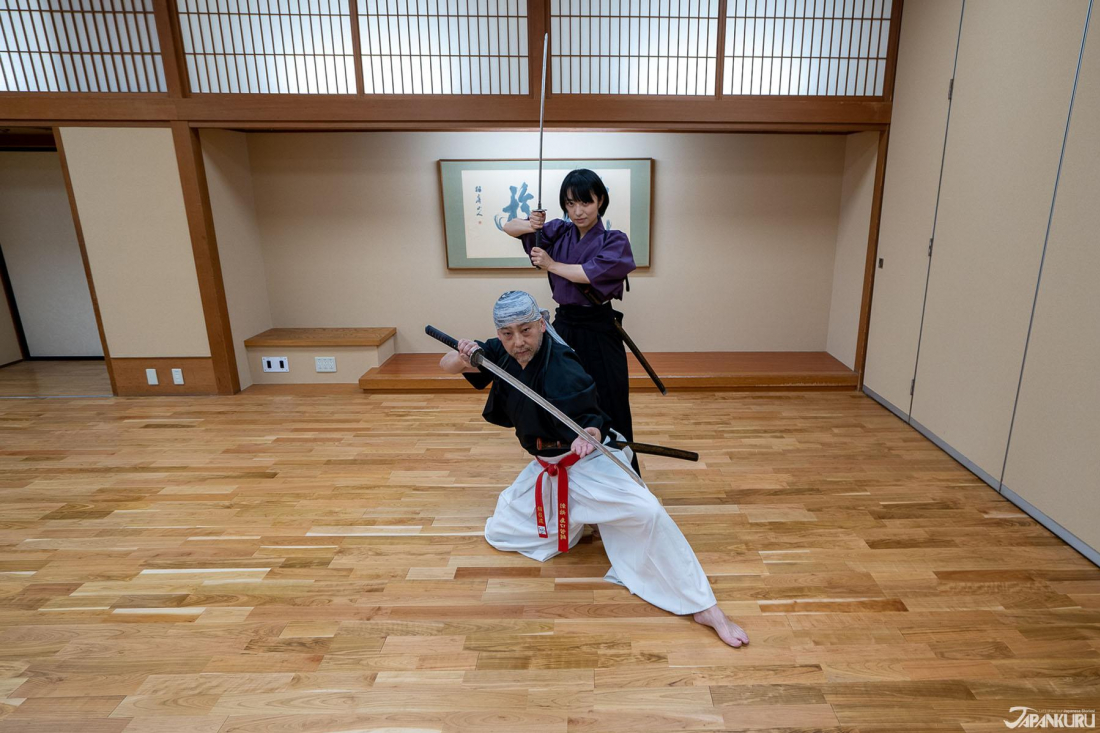 To add to all the hotel's traditional charms, Ookawaso began working together with The Samurai Sword Artists Kamui (剱伎衆かむゐ) in 2021 to bring the samurai spirit of the Aizu Domain to modern Aizu-Wakamatsu, offering martial arts experiences to the public.
Kamui is a samurai arts group that combines art, beauty, and martial expertise to produce unique performances and workshops. Founder and leader of the troupe Tetsuro Shimaguchi now promotes Japanese samurai culture around the country and abroad, but he also has years of experience in movies and on the Kabuki stage. Film buffs might recognize Shimaguchi from his cameo in Kill Bill, where he not only appeared on screen, but also worked with Quentin Tarantino to choreograph and direct all of the movie's sword-fighting action! With Kamui, this martial arts expert has merged the performing arts with the way of the samurai sword, and to help people learn even more deeply, Shimaguchi has also founded his own "original samurai method" he calls Kengido. Students practicing Kengido's unique combination of traditional Japanese sword-fighting and performance techniques can be found all over the world, and Shimaguchi has even established a permanent training studio in Tokyo. Through the collaboration with Ookawaso, the globe-trotting sword artists of Kamui carry on Aizu's long-held samurai traditions – providing a perfect addition to any samurai-focused trip through the area! (In the meantime, you can check out Tetsuro Shimaguchi's Instagram.)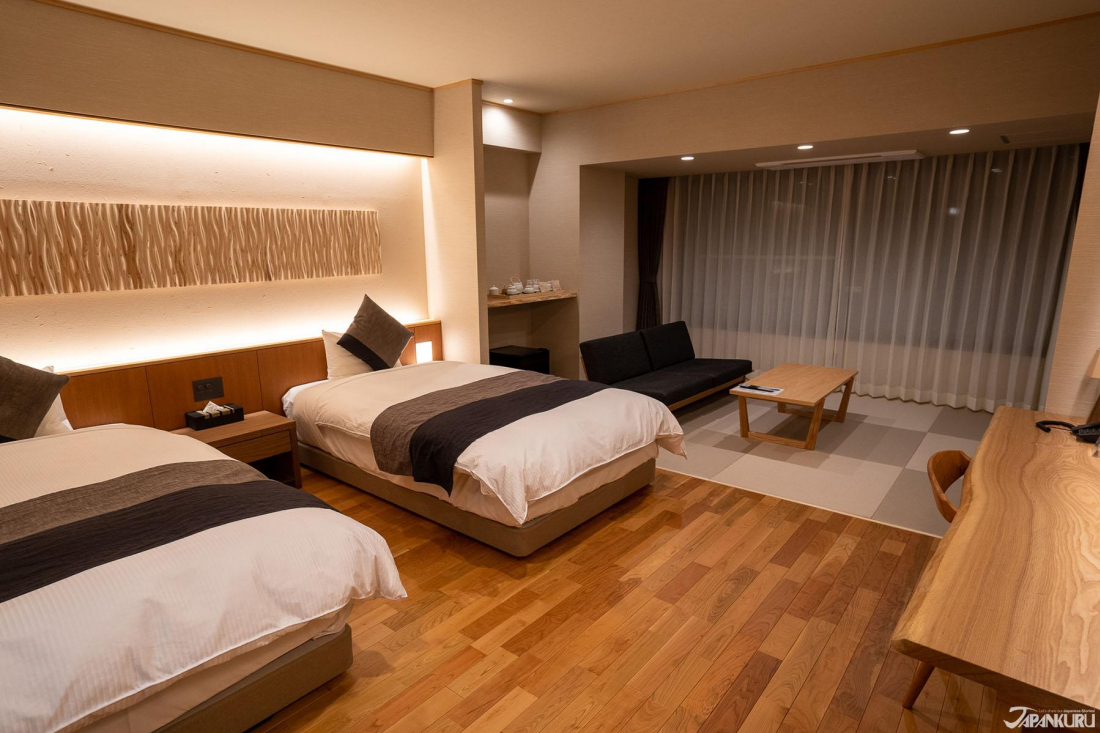 Ookawaso has maintained its reputation as a go-to onsen ryokan throughout the years, and recent changes have included both a dojo for Kamui, and also a selection of newly renovated guestrooms. The new room designs come directly from the hotel president himself, and they use a base of cherry wood to provide a warm atmosphere. In fact, most of the hotel's room decorations, toiletries, and products in the gift shop products are locally-made items carefully selected by the president, as well!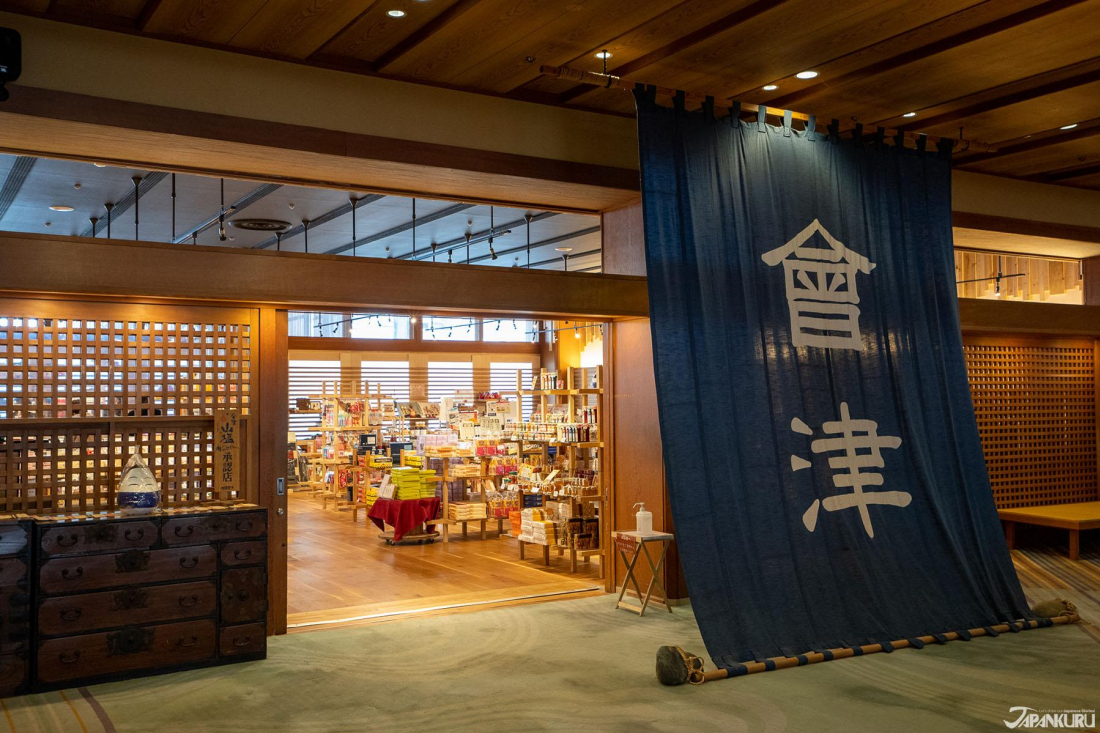 Ookawaso provides a classic onsen ryokan experience, with the added treat of a one-of-a-kind samurai swordplay workshop. For travelers with an interest in Aizu's samurai history and the echoes that now influence modern culture, memories of this trip are bound to last a lifetime. (Details on Kamui's workshop dates can be found on the homepages of Ookawaso or Kamui.)
Ookawaso (大川壮)
984 Shitadaira, Ashinomaki, Otomachi, Aizuwakamatsu, Fukushima
Tel: 0242-92-2111
Check-in/Check-out: 15:00 – 18:00 / 10:00
Access: From JR Aizuwakamatsu Station, take the hotel's free shuttle bus. (About 30 min.)
Official Website (jp) | Reservations
Experience Japanese Tradition in Aizu-Wakamatsu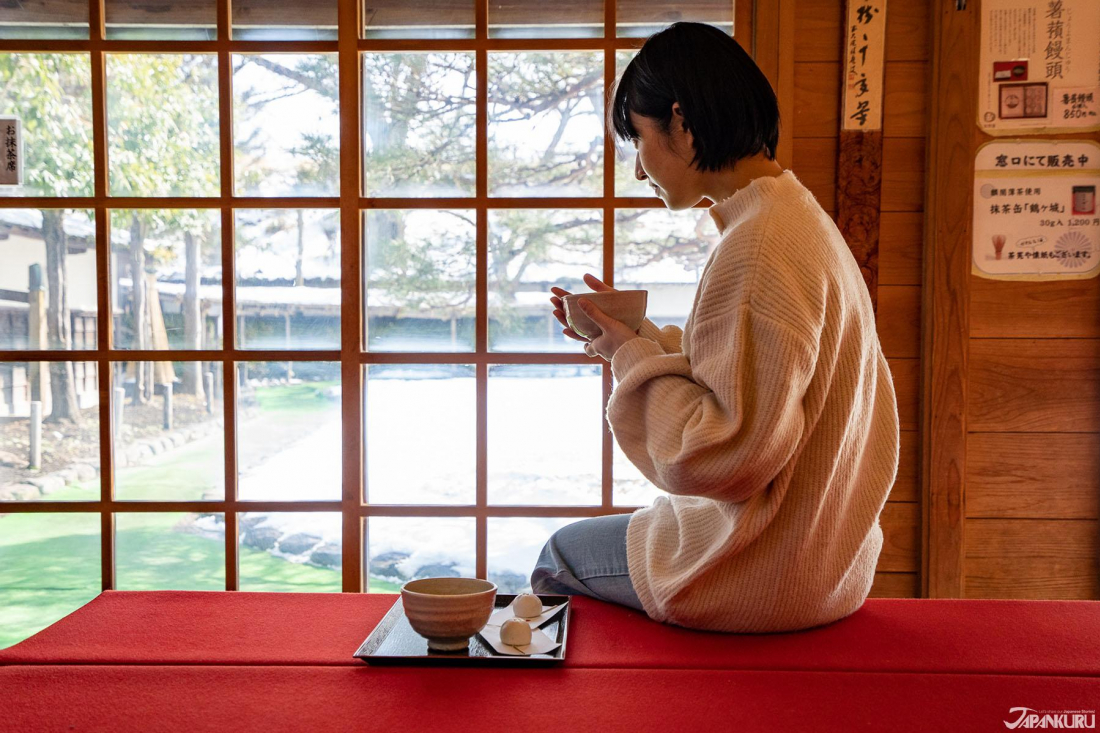 From performances of the samurai arts, to the geisha of Higashiyama Onsen, plus all the old hot spring hotels, local cuisine, and historical sites you can pack into an itinerary – Japan's history and traditions are still alive and well in the Aizu region of Fukushima, letting you slip into the past even as you explore the modern-day city of Aizu-Wakamatsu.
If you're the kind of traveler who likes a little bit of "time travel" while exploring new places, then you'll want to find the time to visit Aizu-Wakamatsu. And once you're there, you might not be able to resist seeing more of all that Fukushima Prefecture has to offer! To find out more, check out this article on where to go from JR Fukushima Station!
For more info and updates from Japan, check Japankuru for new articles, and don't forget to follow us on Twitter, Instagram, and Facebook!