Tokuyama Zoo Adds "The World's Most Beautiful Monkey" to the Family
These monkeys are bringing their saucy red boots and smoldering gazes to Yamaguchi this summer.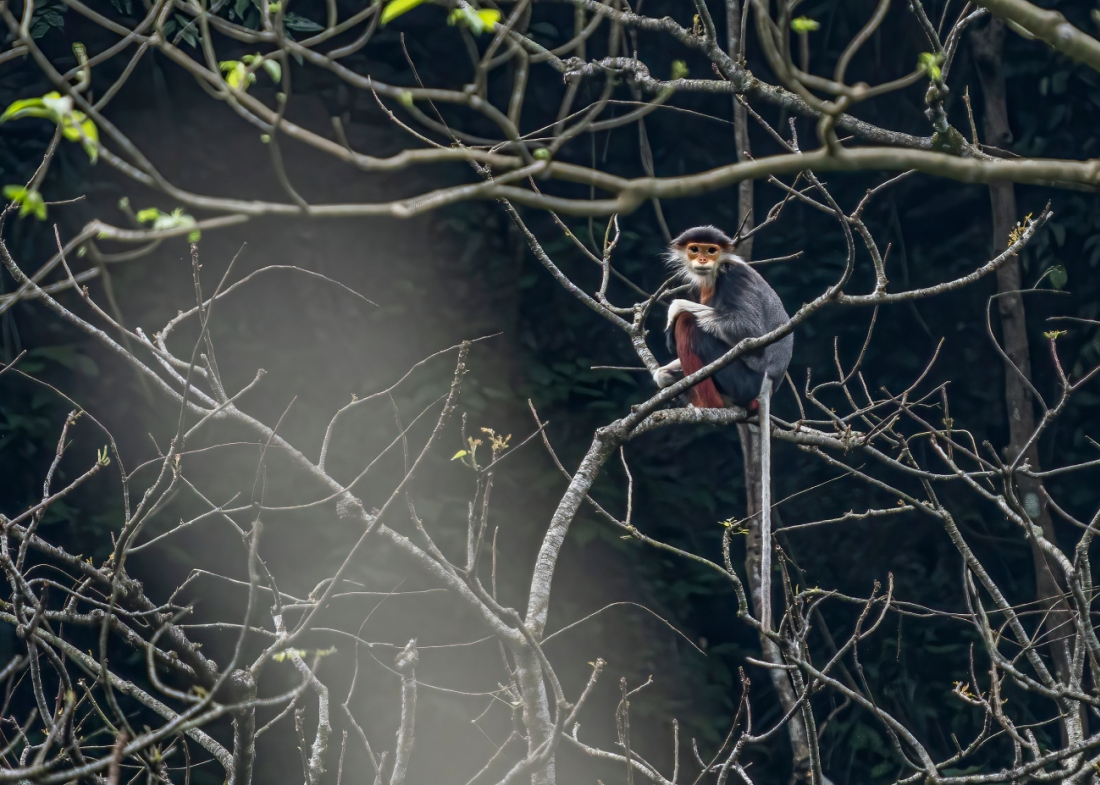 What does it take to be the most beautiful monkey in the world? Expressive almond eyes, a blushing brow ridge, and some ravishing red knee caps, apparently, according to the red-shanked douc langurs that have earned the title. And now visitors who venture out to Yamaguchi Prefecture, on the southwestern tip of Japan's main island of Honshu, can see two of these stunning simians at the Tokuyama Zoo.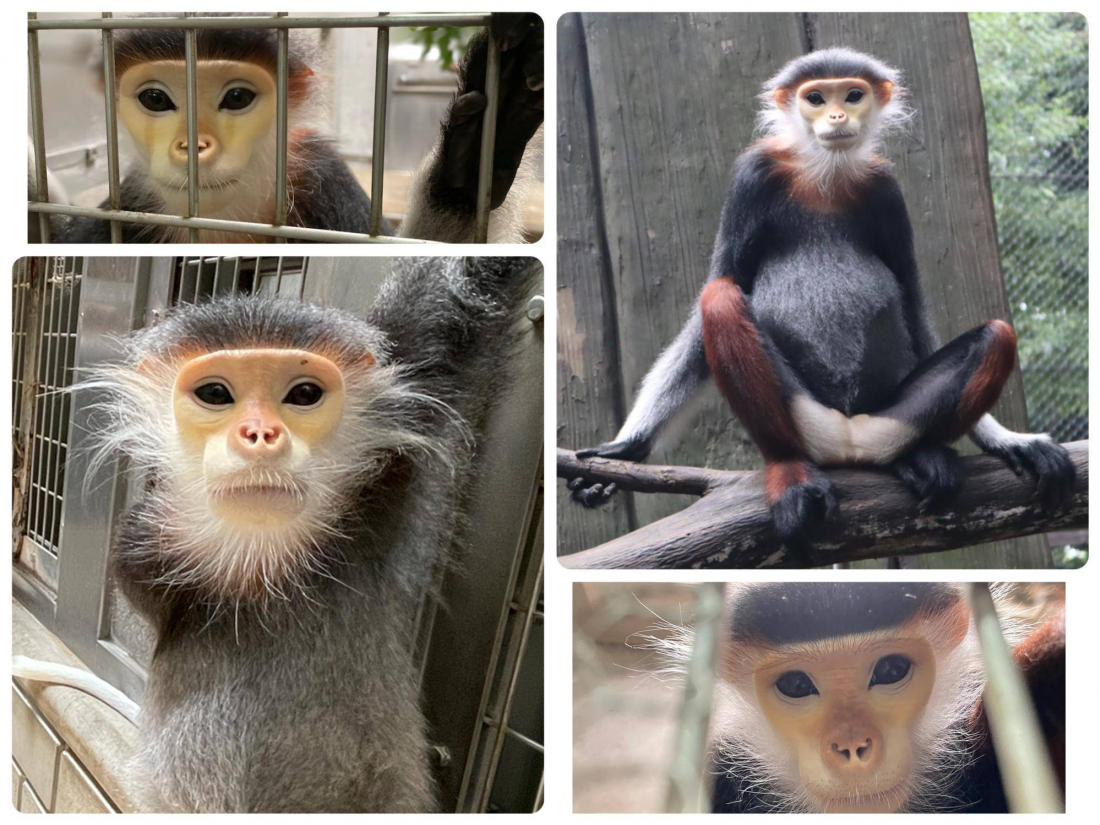 Red-shanked douc langurs are an endangered species of tree-dwelling monkeys, who are now very rarely found in their native habitat, the tropical rain forests of Vietnam, Laos, and Cambodia. Locals will tell you that monkey populations have dropped in Southeast Asia, and these langurs were particularly affected by the chemical defoliants used during the Vietnam War. Fortunately, all is not yet lost, and international efforts to keep the species alive include captive breeding programs like those in Japan. Until this summer, Tokuyama Zoo's newest residents had been growing up together with their extended families at Yokohama Zoo Zoorasia, which was the only zoo in Japan to keep red-shanked douc langurs at the time. Now, the 5-year-old monkeys Mani and Puku, male and female respectively, are starting a new life together in Tokuyama as a breeding pair.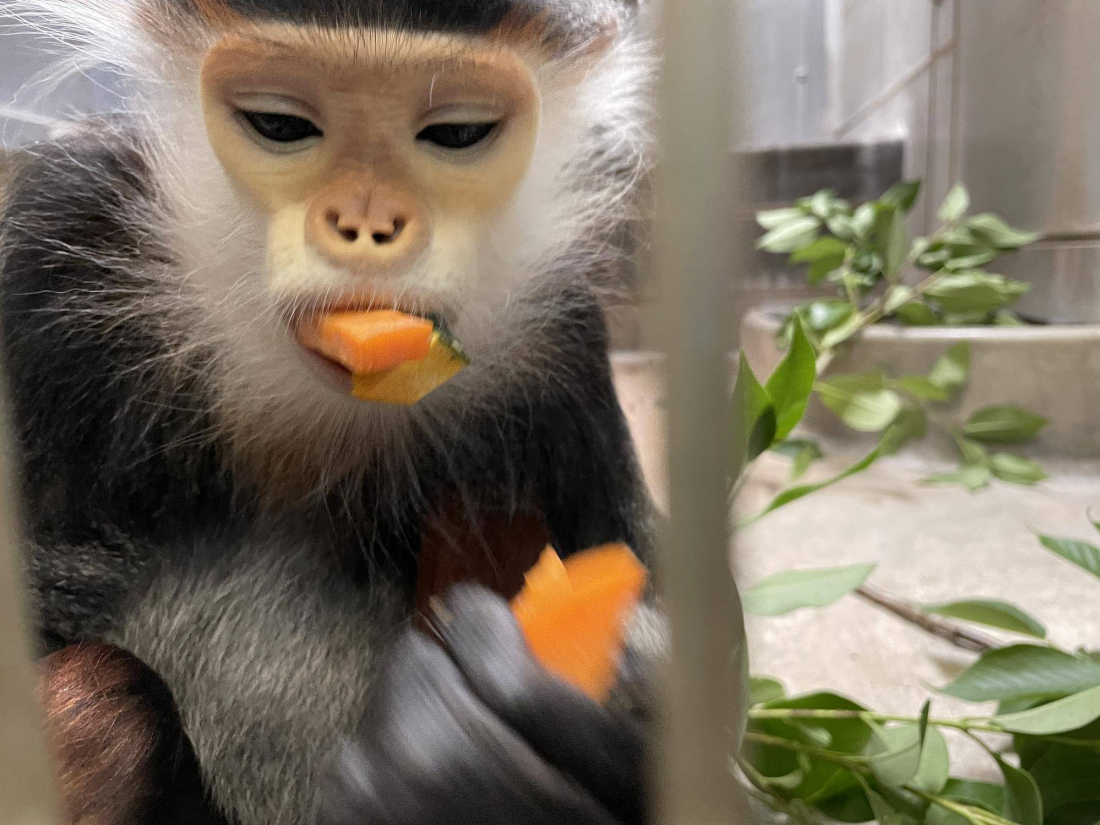 Now that the new residents have arrived, zookeeper Taeko Odawara has expressed hope that the new exhibit will "show visitors what kind of animals there are in the world, and inspire them to think about what we can do as humans to protect them." In the meantime, Mani and Puku seem pretty cozy in their new digs – a brand new monkey house in the zoo's Asian tropical rain forest zone, with a large naturalistic outdoor cage, and three sleeping areas. We wish them a happy life together as they start a family in their new home!
Tokuyama Zoo (徳山動物園)
5846 Tokuyama, Shunan, Yamaguchi
Official Website (jp)
For more info and updates from Japan, check Japankuru for new articles, and don't forget to follow us on Twitter, Instagram, and Facebook!