Tokyo Cherry Blossom Spots | Kuramae Shrine
Vibrant pink sakura and little golden-yellow mimosa flowers make this a must-see spot for early cherry blossom viewing in Tokyo.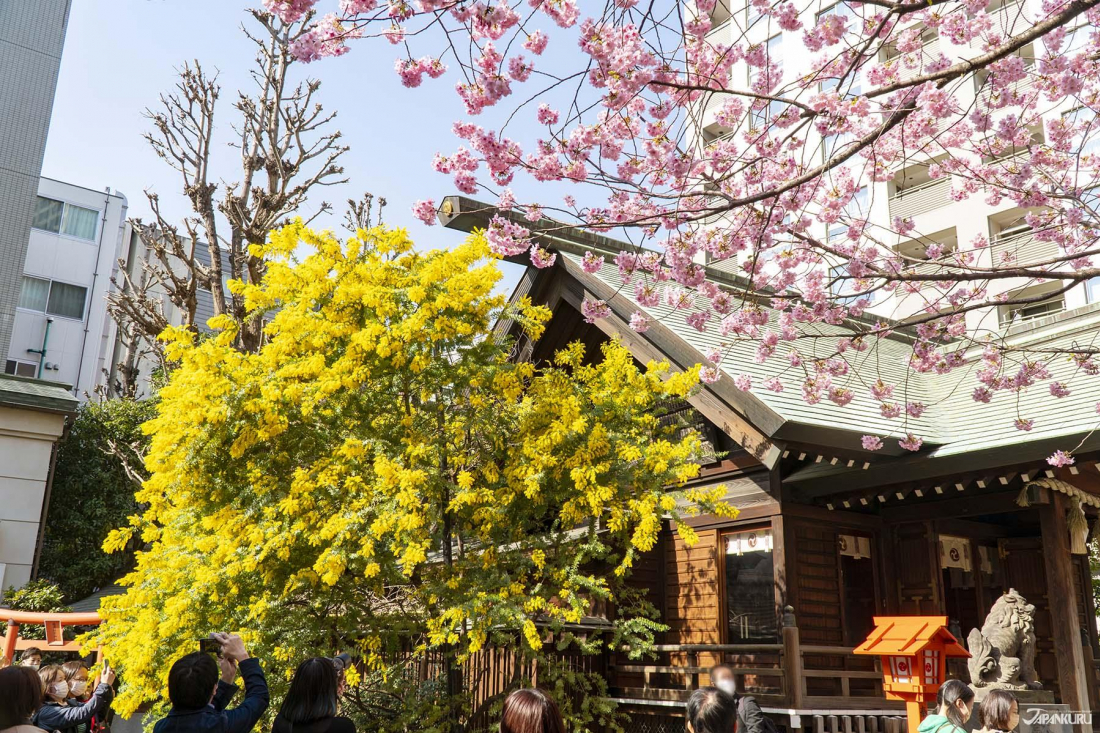 Tokyo's Kuramae Shrine is a quiet little Shinto enclave in a neighborhood known more for cafes and artisan workshops than any big sightseeing destinations. At the very start of sakura season each year, however, crowds rush to the shrine and its compact grounds to see the dazzling combination of surprisingly vibrant pink cherry blossoms, juxtaposed against the tiny, butter-yellow sunbursts of a towering mimosa tree. Unlike the paths lined with pale-pink trees found in so many hanami spots around Japan, Kuramae Shrine is a destination thanks to its bursts of bright, eye-catching color – a sign of the beautiful spring weather soon to come.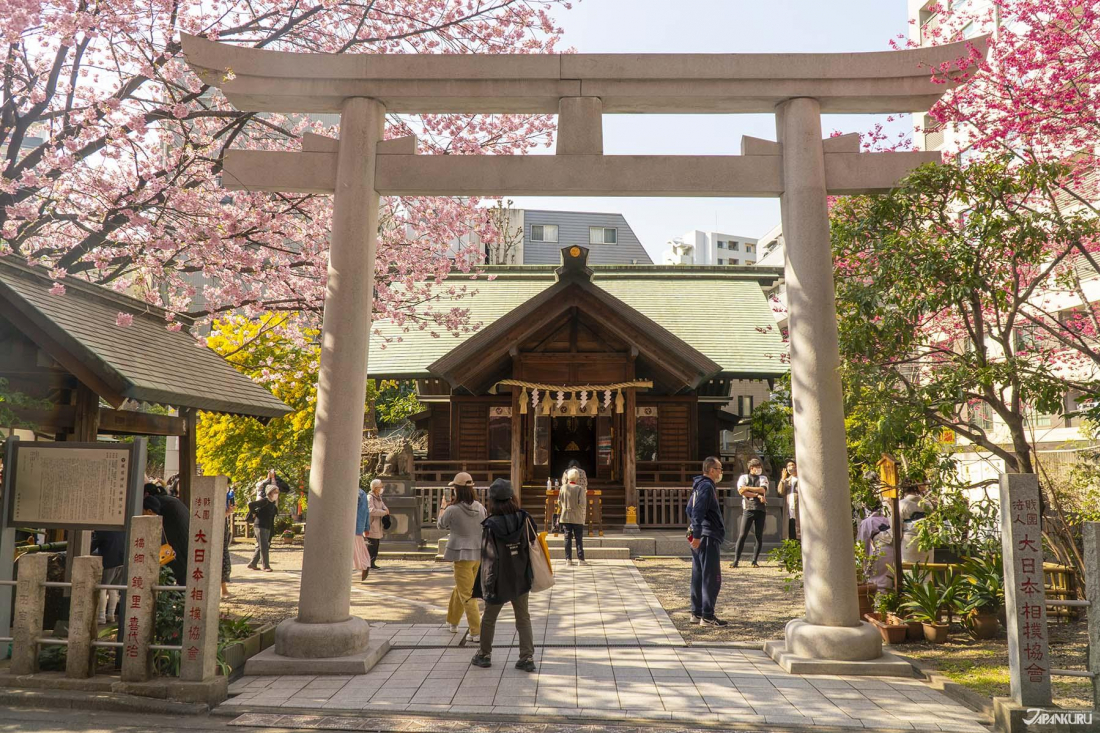 Like so many inconspicuous little shrines tucked into quiet neighborhoods around Japan, Kuramae Shrine has actually been around for much longer than most of what you see in the trendy Kuramae neighborhood. (Although it can't quite compete with Sensoji Temple in Asakusa, also close by.) It was established at the end of the 1600s, when the 5th Tokugawa shogun "divided the spirit" that was enshrined in Kyoto's Iwashimizu Hachimangu Shrine, and brought a portion to Tokyo to reside in its current location. As a historic spot in the middle of Tokyo, Kuramae Shrine is sometimes referenced in Japan's traditional comedic storytelling called "rakugo" (落語), has a reputation as a "power spot" thanks to the Tokugawa clan, and has even been a venue for sumo wrestling competitions in the past. These days, however, it's the flowers that draw the biggest crowds.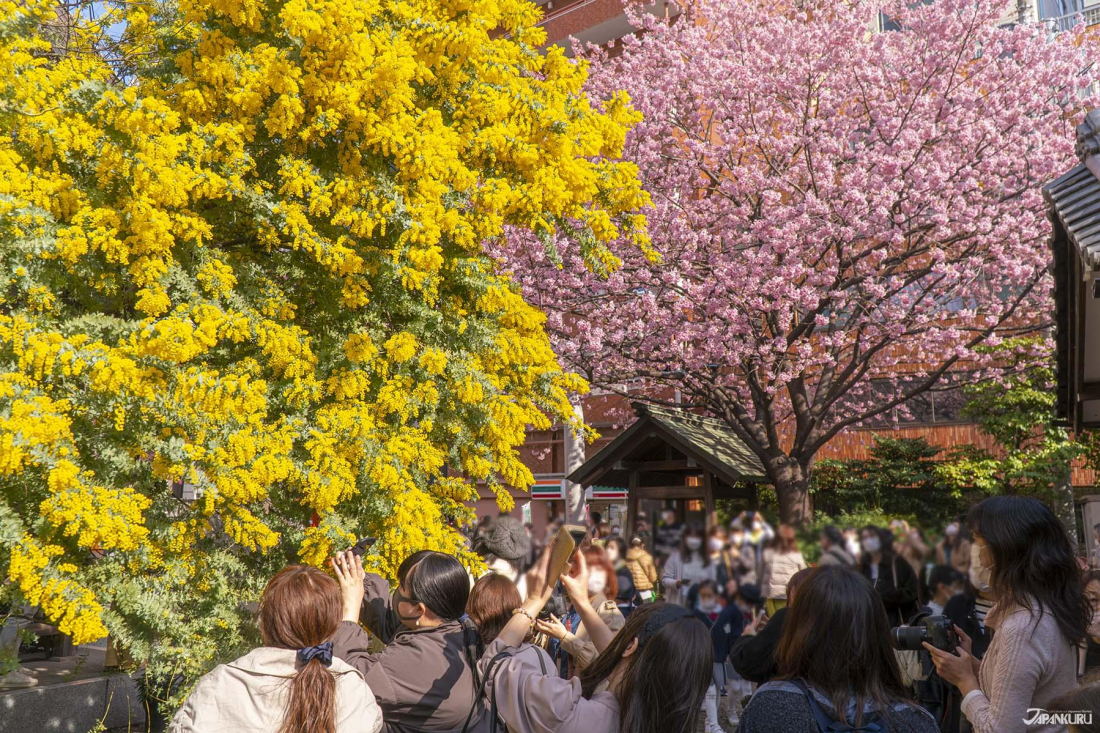 For sightseers expecting cherry blossoms to be pale pink, the brightly colored flowers at Kuramae Shrine might come as something of a surprise. That's because many of Japan's most popular sakura spots, those in Tokyo in particular, are planted with one very specific kind of cherry tree: the somei-yoshino, or Yoshino cherry. On the other hand, Kuramae Shrine has gone in a different direction with their tall Kawazu cherry trees, complete with broad canopies that reach out halfway over the shrine grounds. Not only do these uncommon cherry blossoms rain down baby pink petals that contrast beautifully with the bright yellow of the shrine's mimosa tree, but they also have a particularly early blooming season. If you're hoping to visit Kuramae Shrine when it looks most beautiful, aim for a couples weeks ahead of the general cherry blossom forecast for Tokyo. Just keep an eye on the calendar so you don't miss this one-of-a-kind Tokyo sakura spot!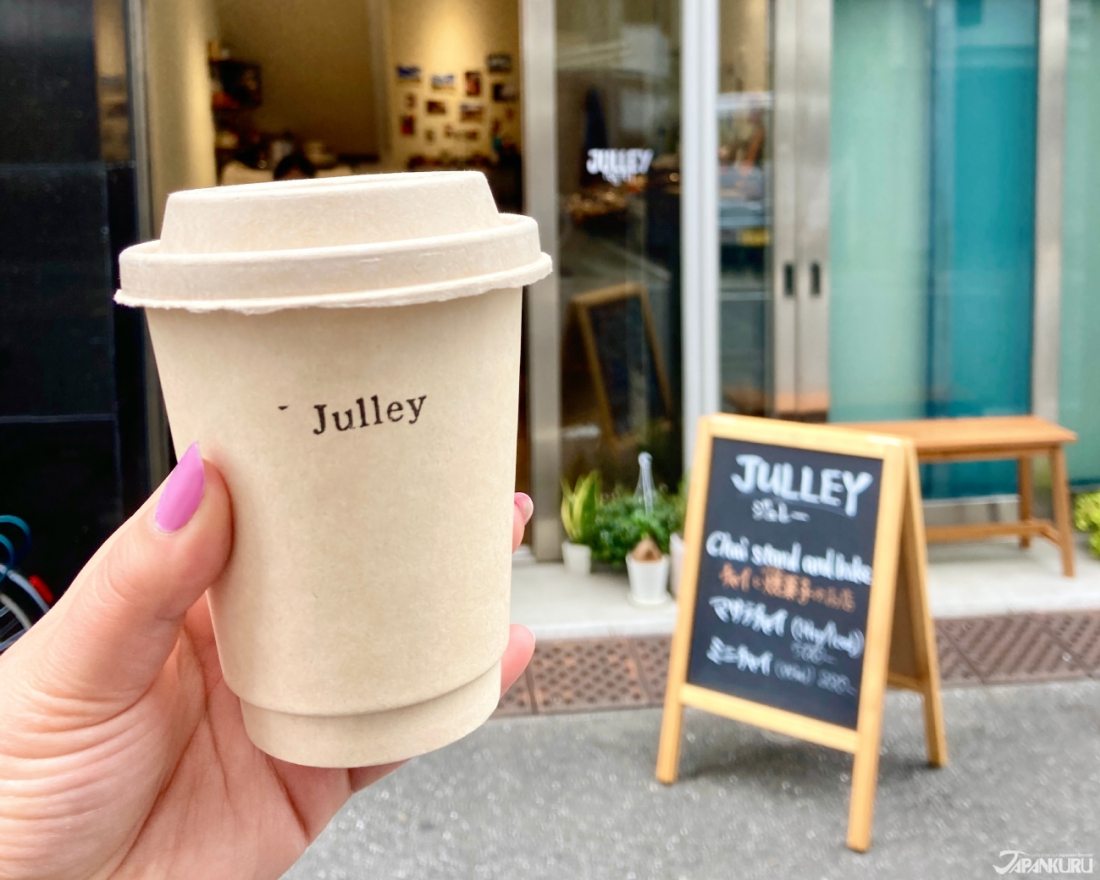 While you're in the area, don't miss out on Kuramae's thriving cafe culture, either!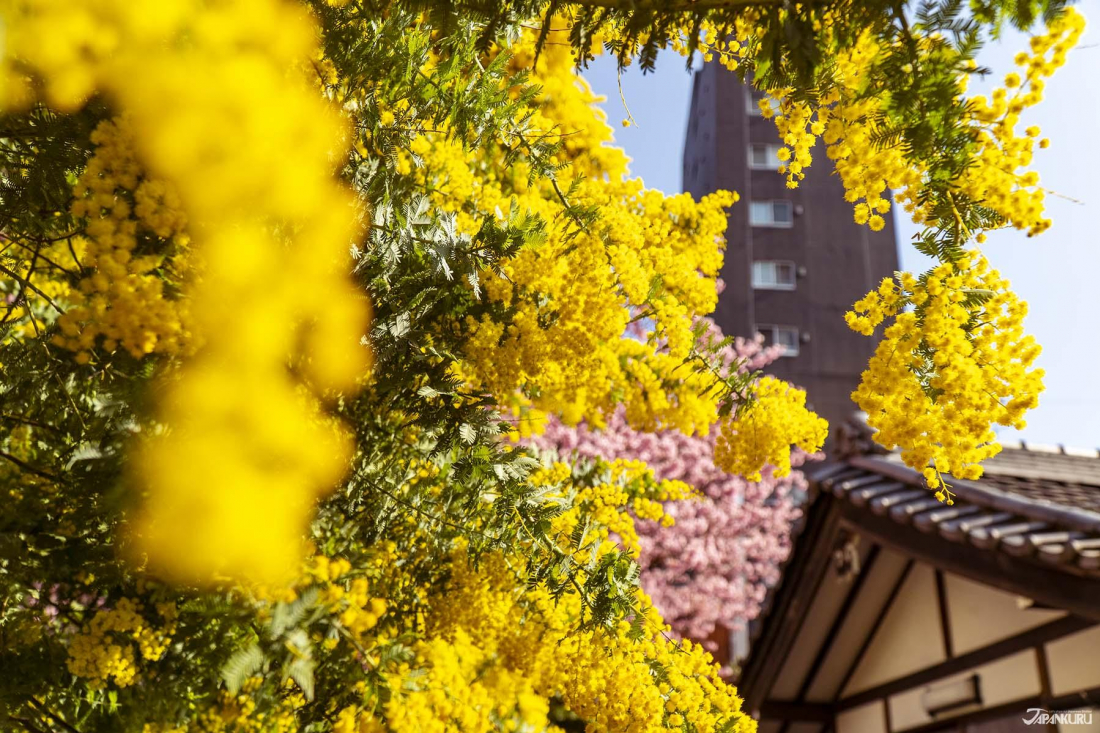 Kuramae Shrine (蔵前神社)
1-14-11 Kuramae, Taito City, Tokyo
Access: 2 min from Kuramae Station
Official Website (jp)
For more info and updates from Japan, check Japankuru for new articles, and don't forget to follow us on Twitter, Instagram, and Facebook!