Tokyo Shopping | Popular Creative Label NouNou's First Japanese Pop-Up at GINZA SIX
NouNou meets GINZA SIX! Enter the world of artist Jean Jullien in the heart of Tokyo.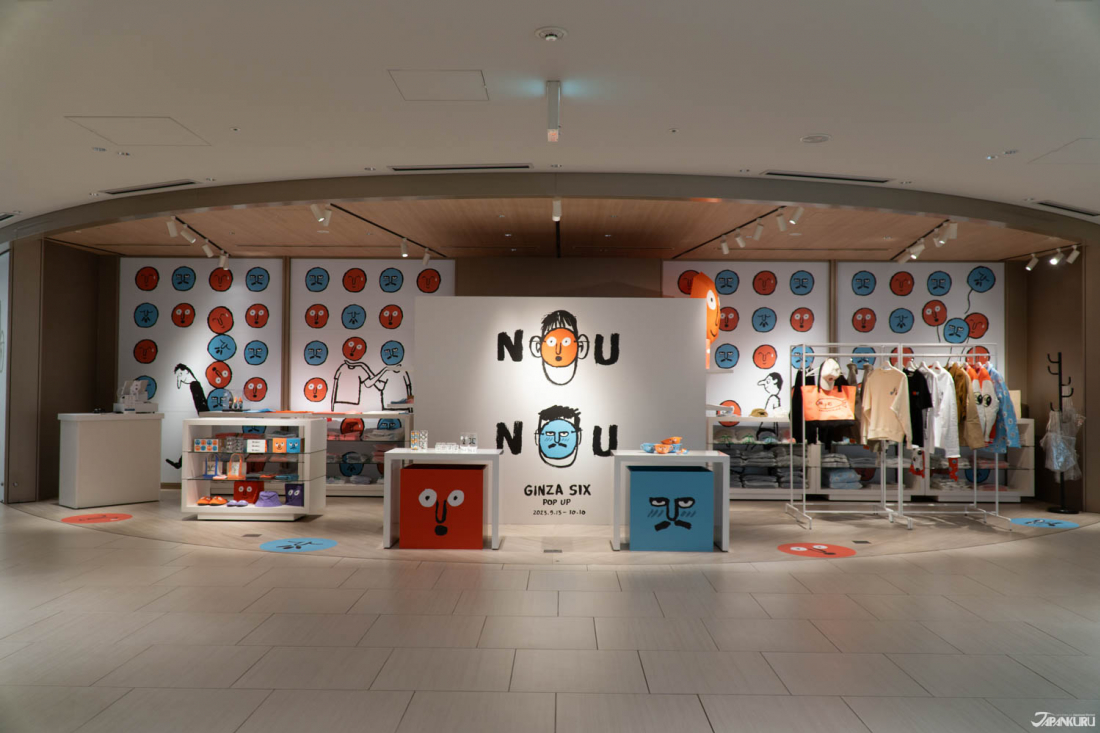 The latest fashion trends, the most luxurious designers, restaurants, cafes, a bookstore that feels like an art library, and more – GINZA SIX is the largest commercial complex in Ginza, and it even has its own traditional Japanese Noh theater.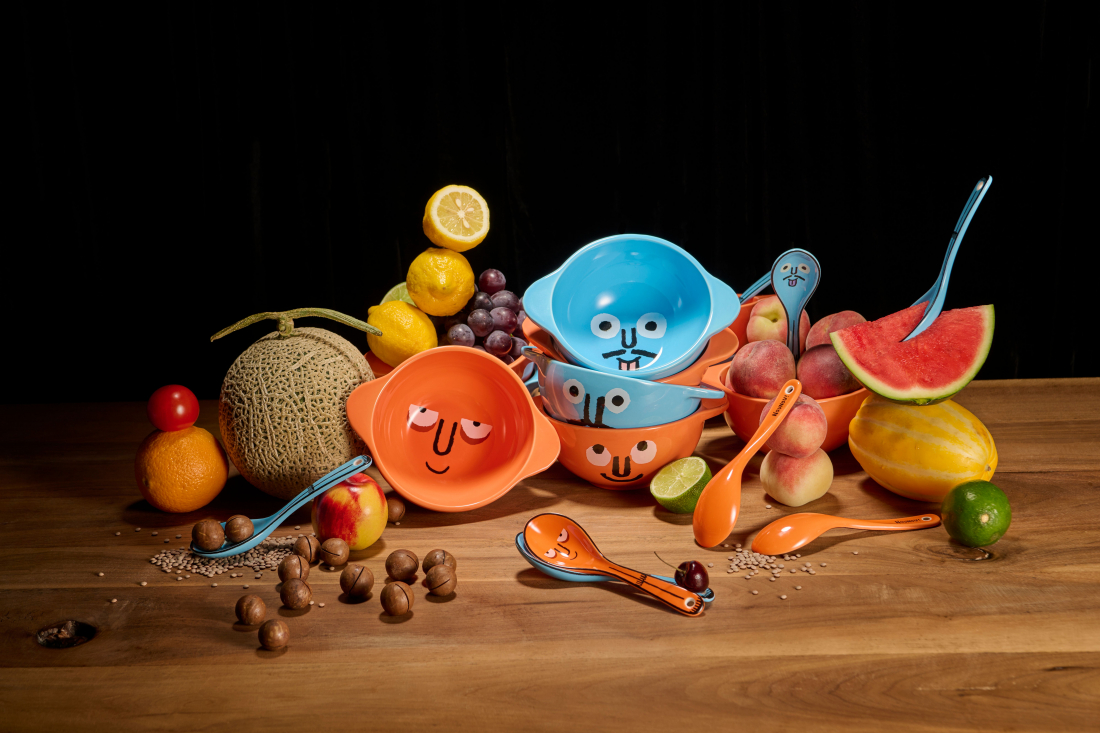 It's in this unique facility that we find the first-ever Japanese pop-up shop for NouNou, a brand developed by Korean creative director Jae Huh and French artist Jean Jullien.
The Brand's First Pop-Up in Japan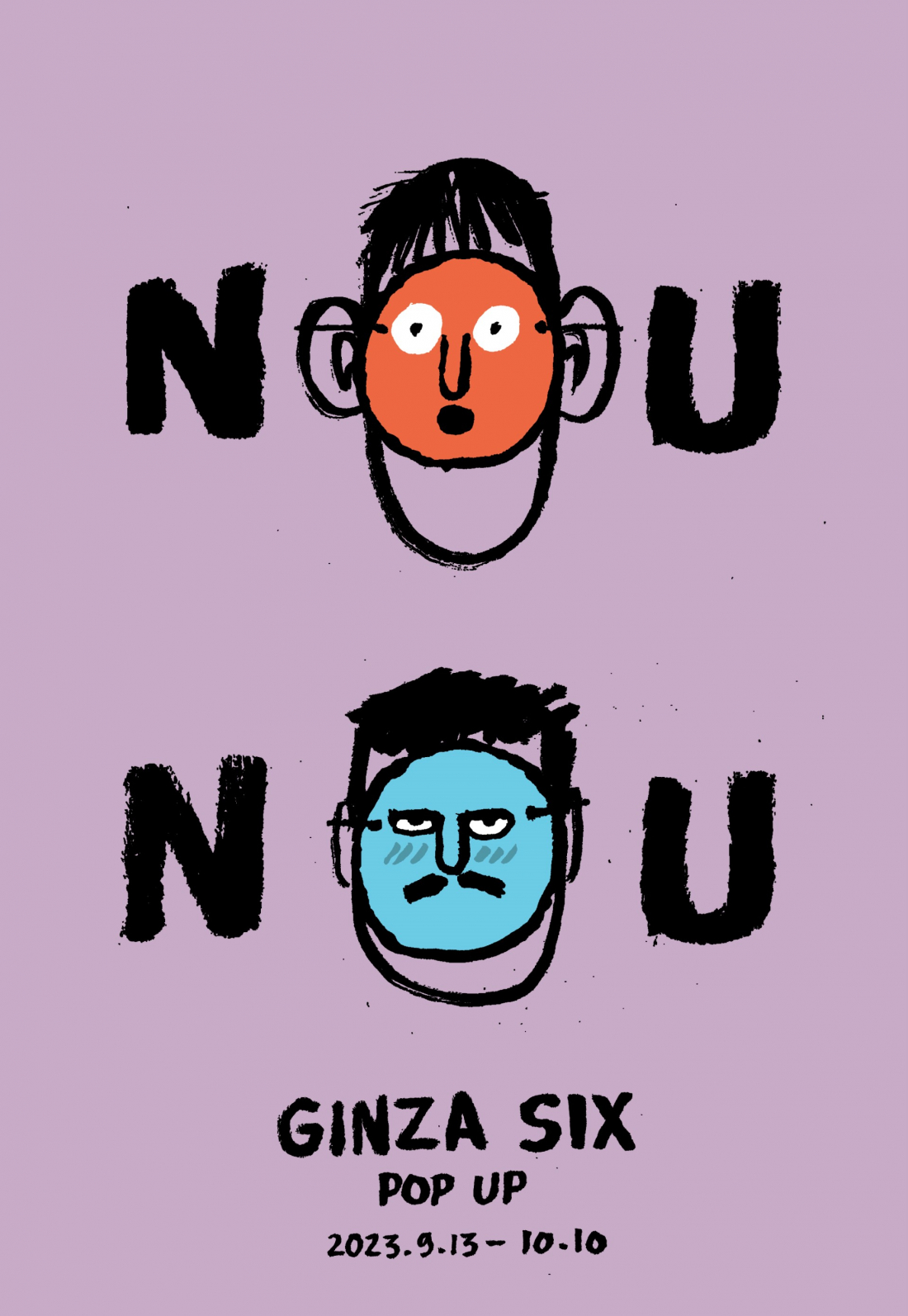 The NouNou pop-up store is full of original designs based on Jean Jullien's cute illustrations, with a wide variety of products ranging from clothing and accessories to home goods and everyday items. Offerings include some of the brand's most popular items, as well as a selection of new products from NouNou's FW 2023 collection, some of which are first seen at this pop-up.
To celebrate the grand opening, the shop is even exhibiting original art editions for sale from Jean Jullien and some related merchandise, courtesy of the contemporary art gallery NANZUKA.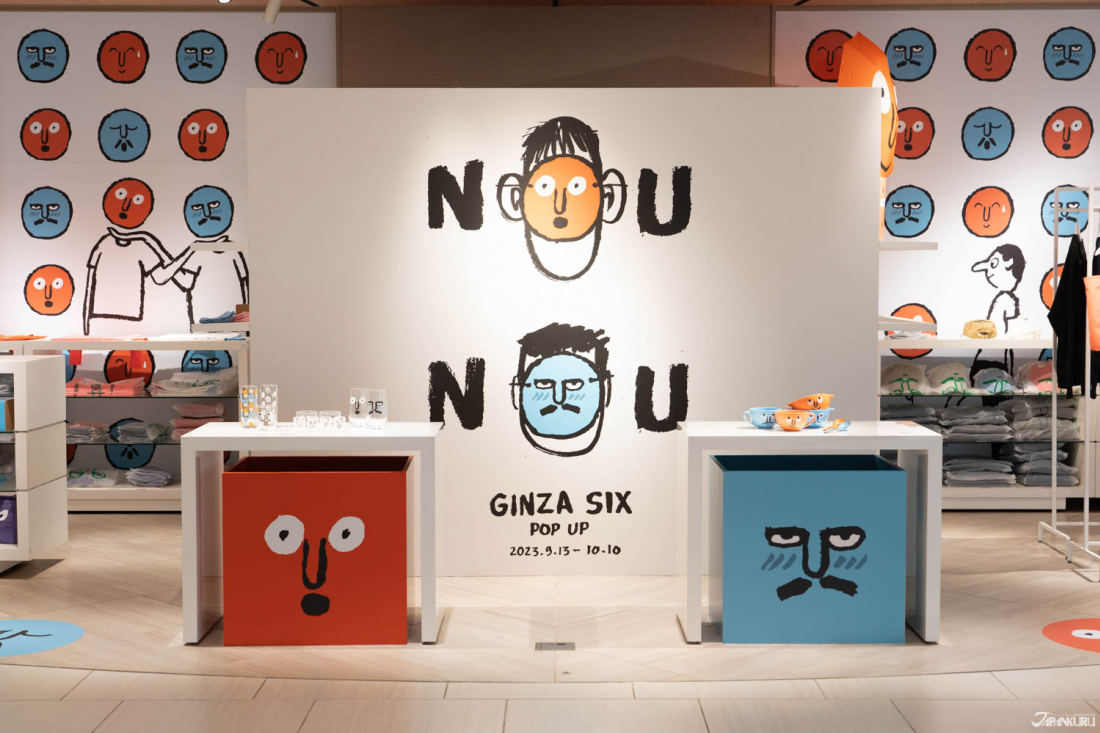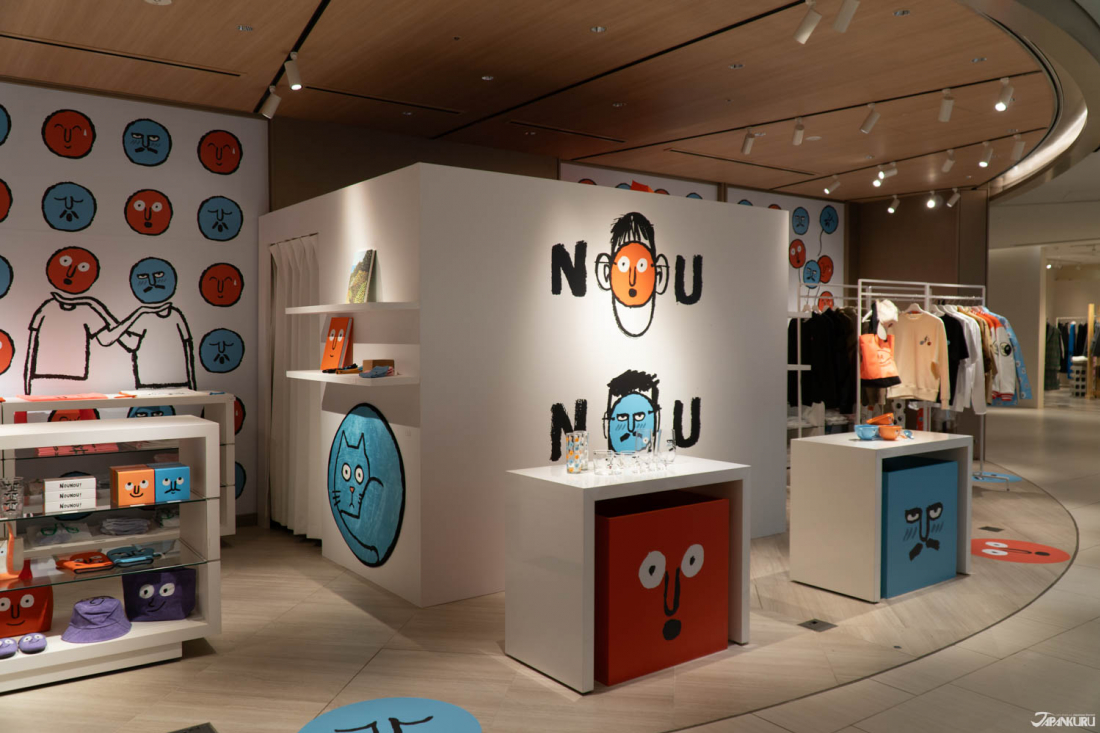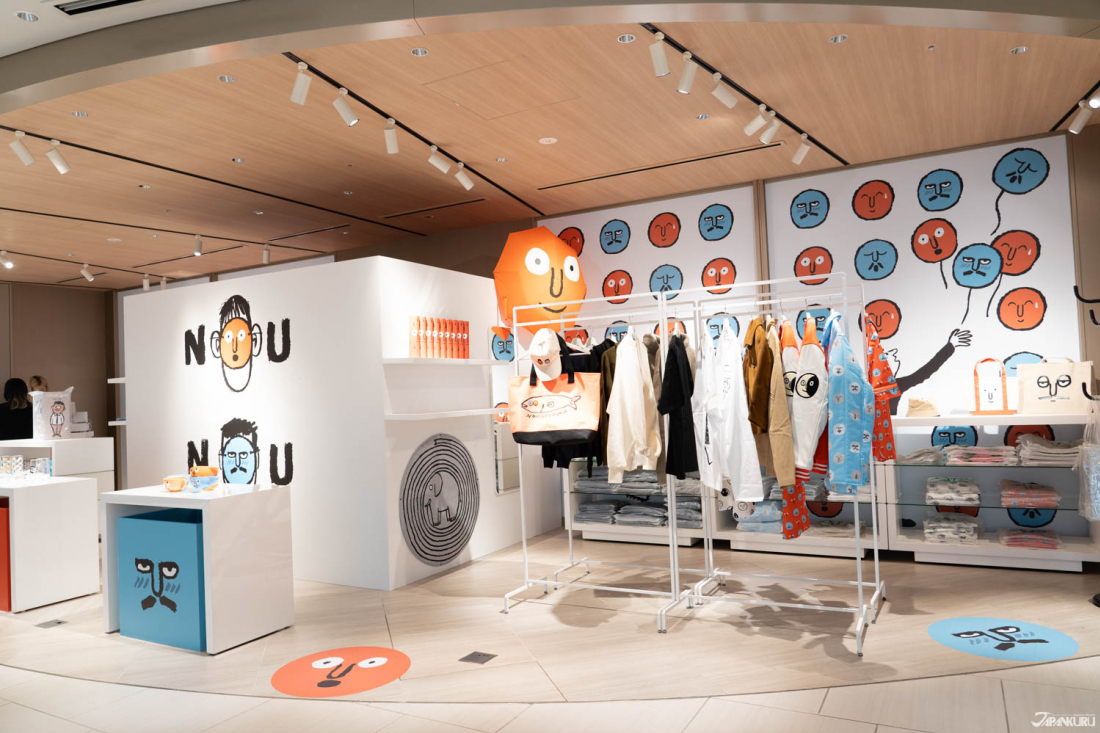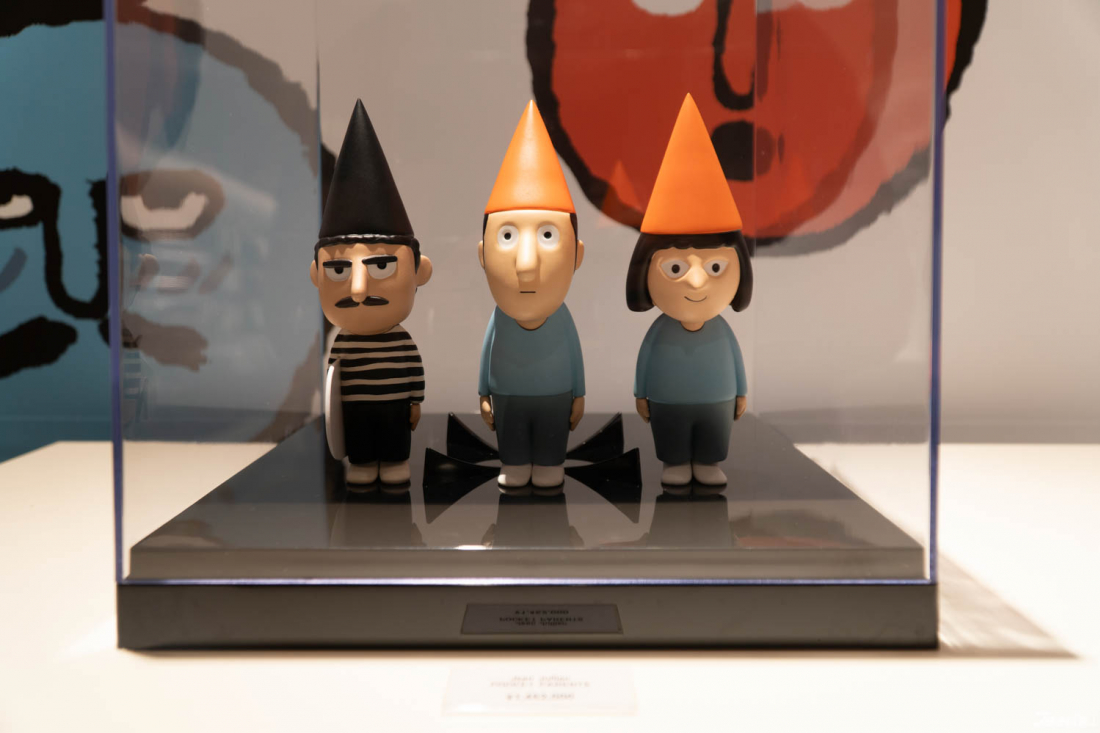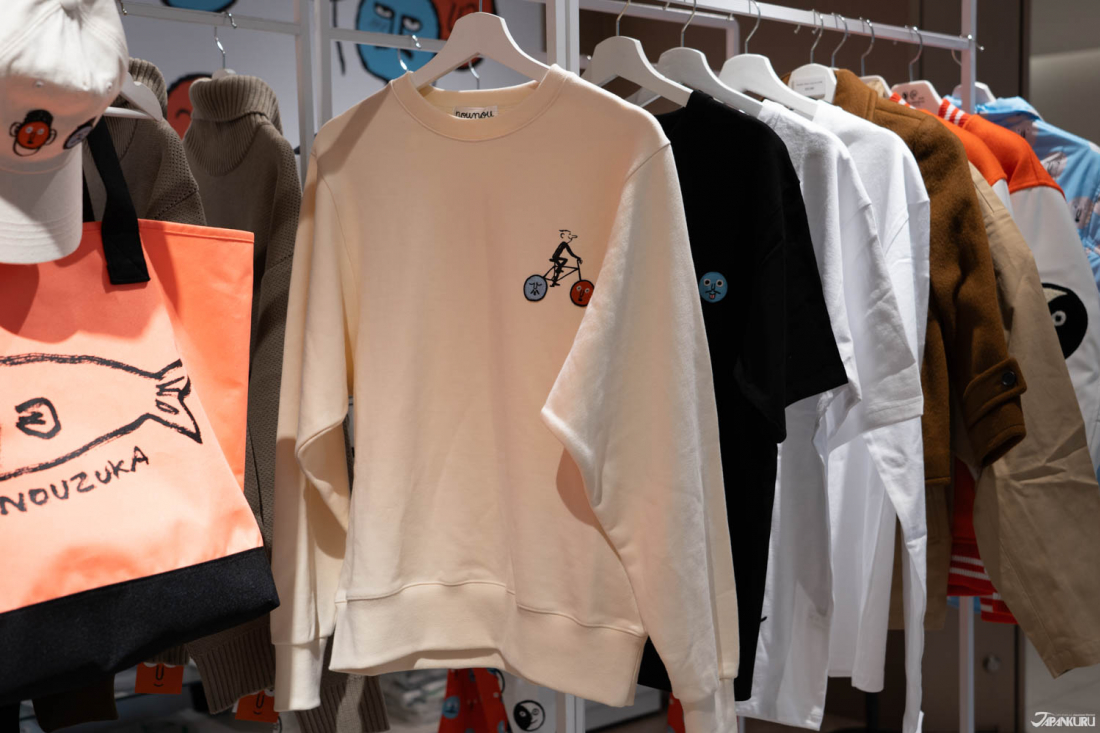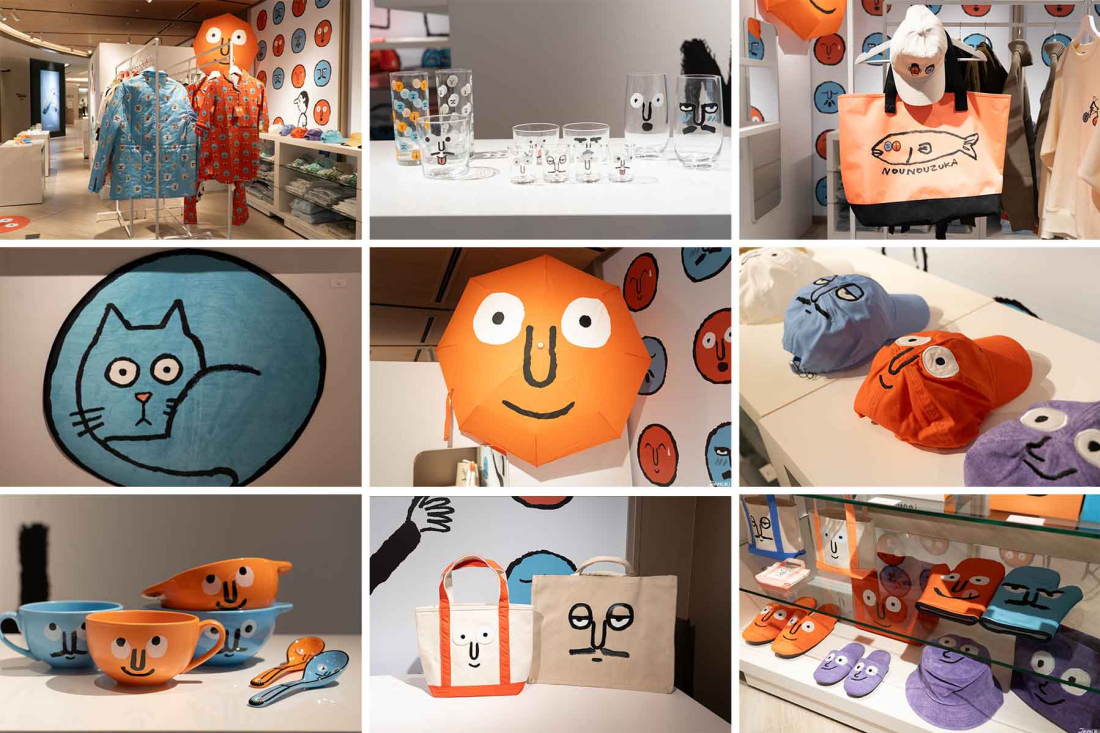 NouNou Pop Up Store
Location: GINZA SIX 4th Floor PopUp Space
Dates: September 13 (Wed) ~ October 10, 2023 (Tue)
Sponsor: SUNNYES
Courtesy of: JaeHuh & Co. / NANZUKA / Juice
An Extra Surprise: Jean Jullien Art Furniture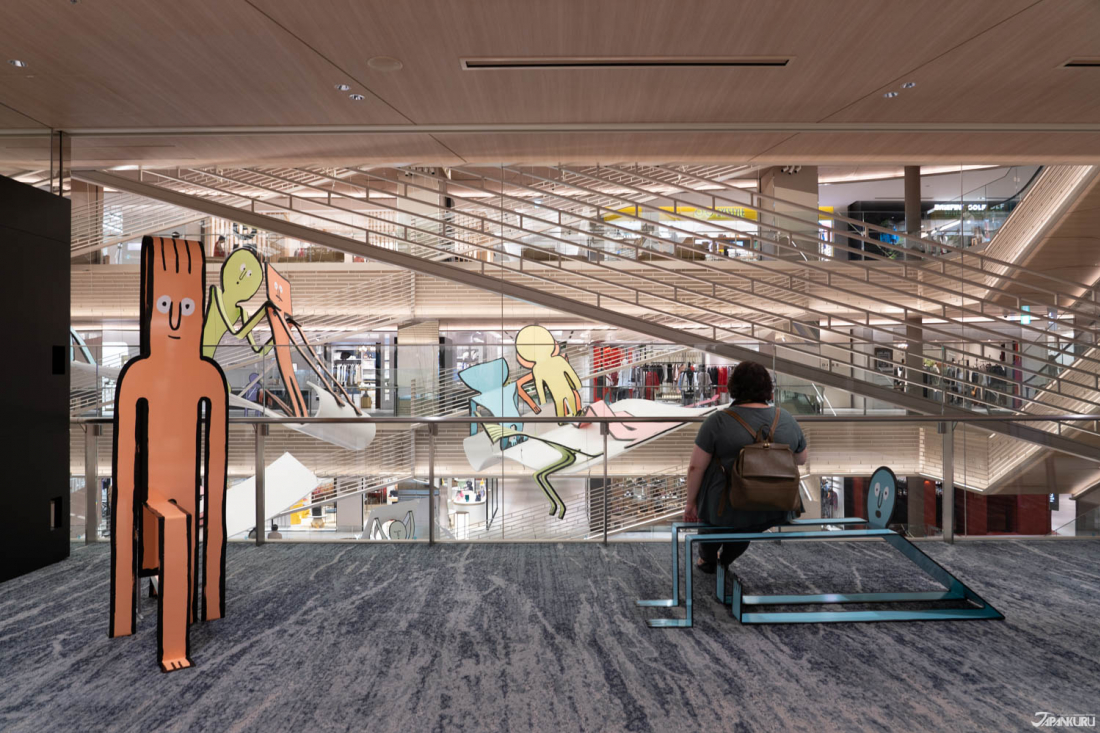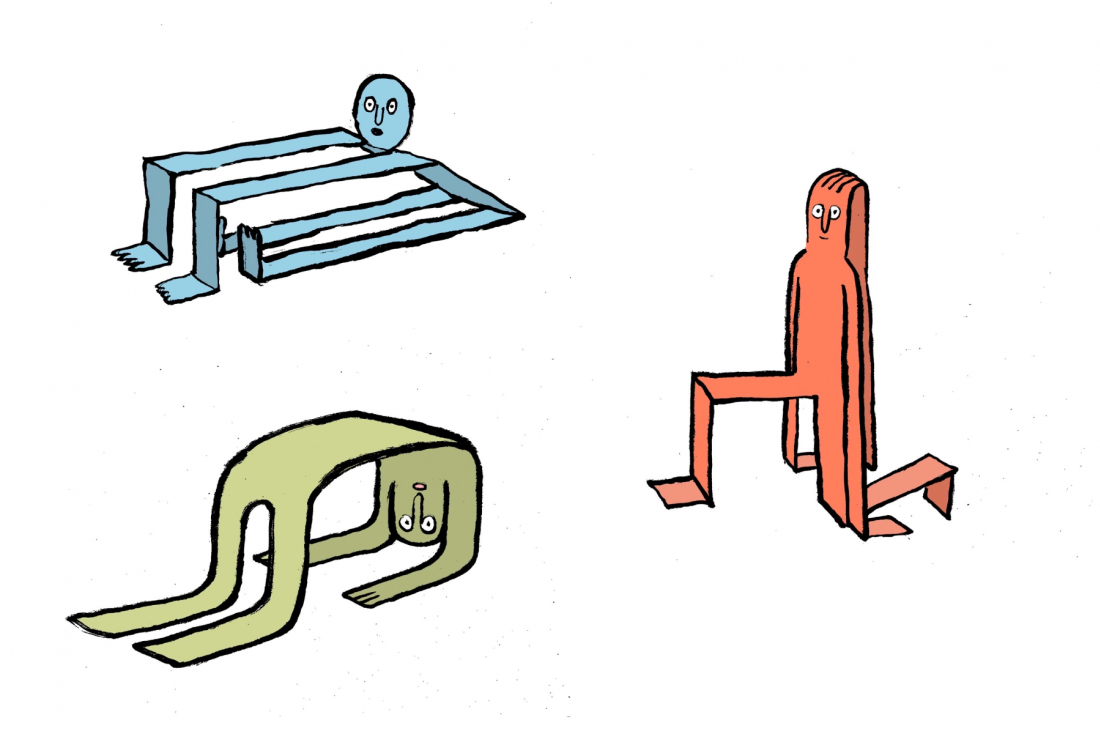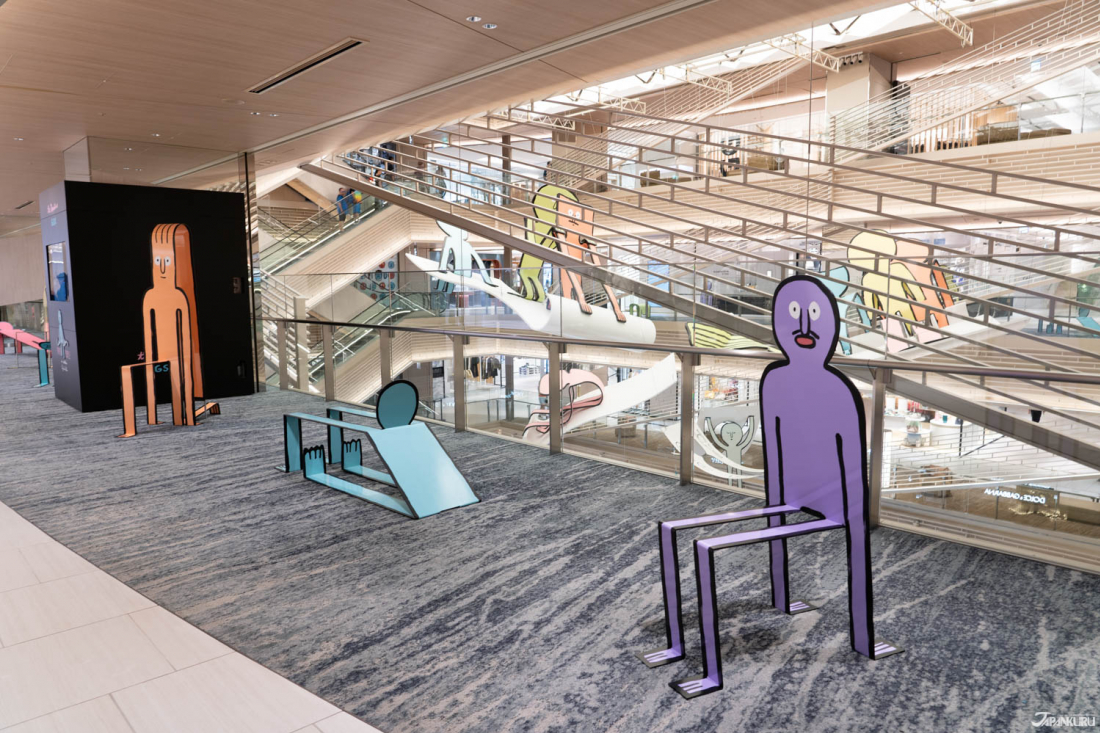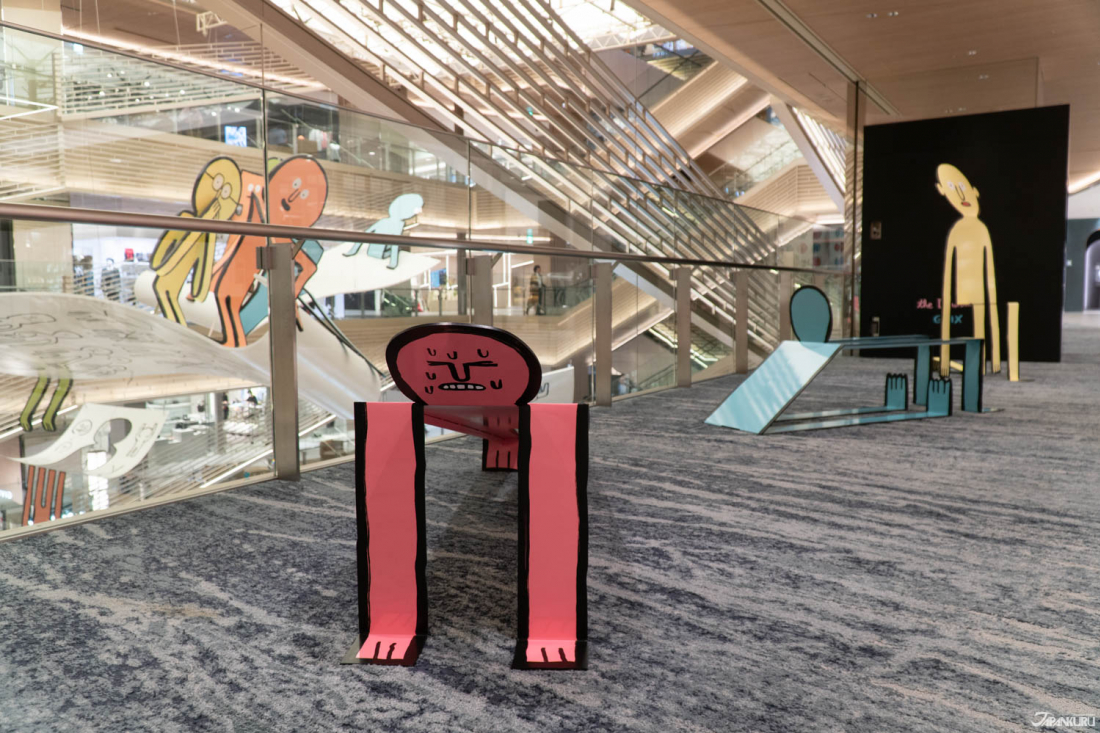 Jean Jullien Art Furniture
Location: GINZA SIX 4th Floor Public Spaces
Dates: September 13 (Wed) ~ October 10, 2023 (Tue)
Sponsor: GINZA SIX
Courtesy of: NANZUKA
Organization: SUNNYES
Production: AD.JAPAN
"The Departure"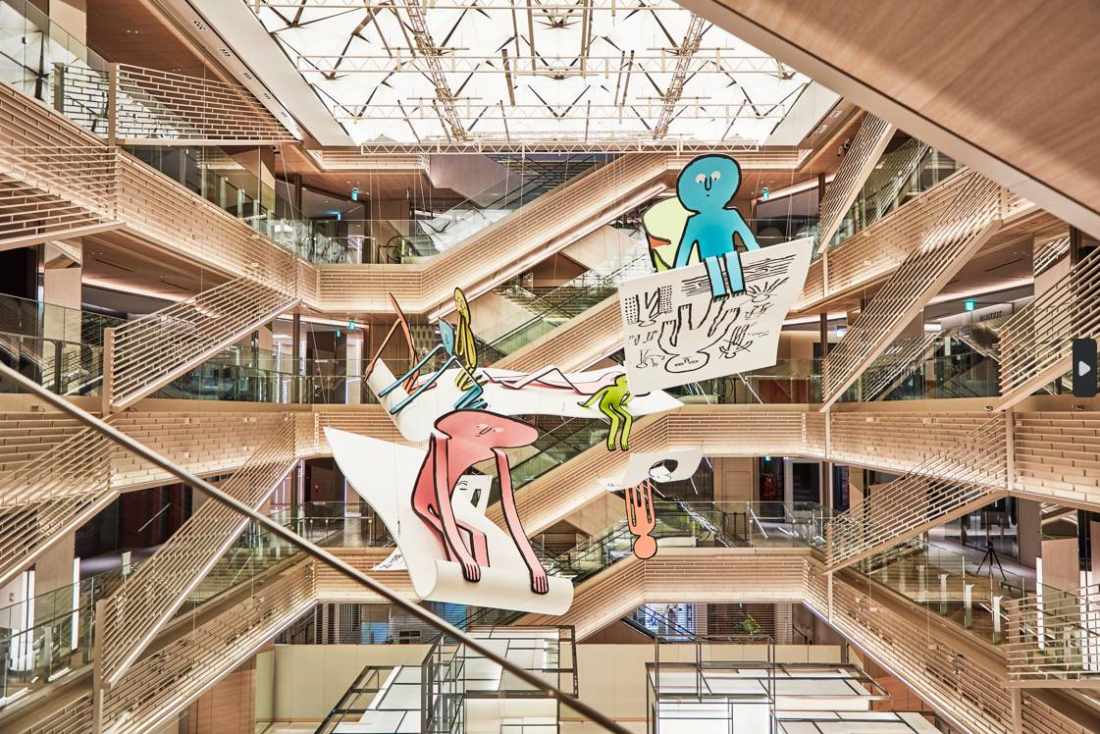 Jean Jullien's playful touch has actually been present at GINZA SIX since 2022, when his installation art piece "The Departure" was hung in the wide-open atrium from floors two to five. Visitors can still see it throughout the duration of the pop-up shop, and enjoy the unique decorations that bring life to this space at the heart of GINZA SIX. Now that the huge installation piece is surrounded by the art furniture and the NouNou pop-up itself, there's a lot of Jean Jullien to enjoy at GINZA SIX.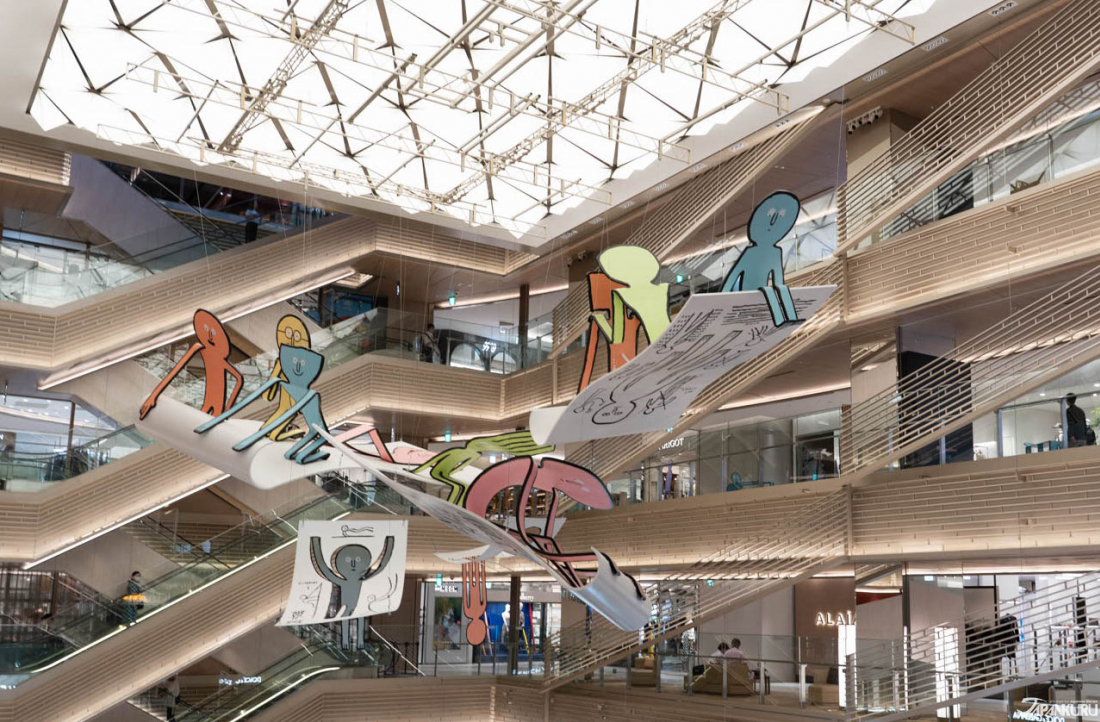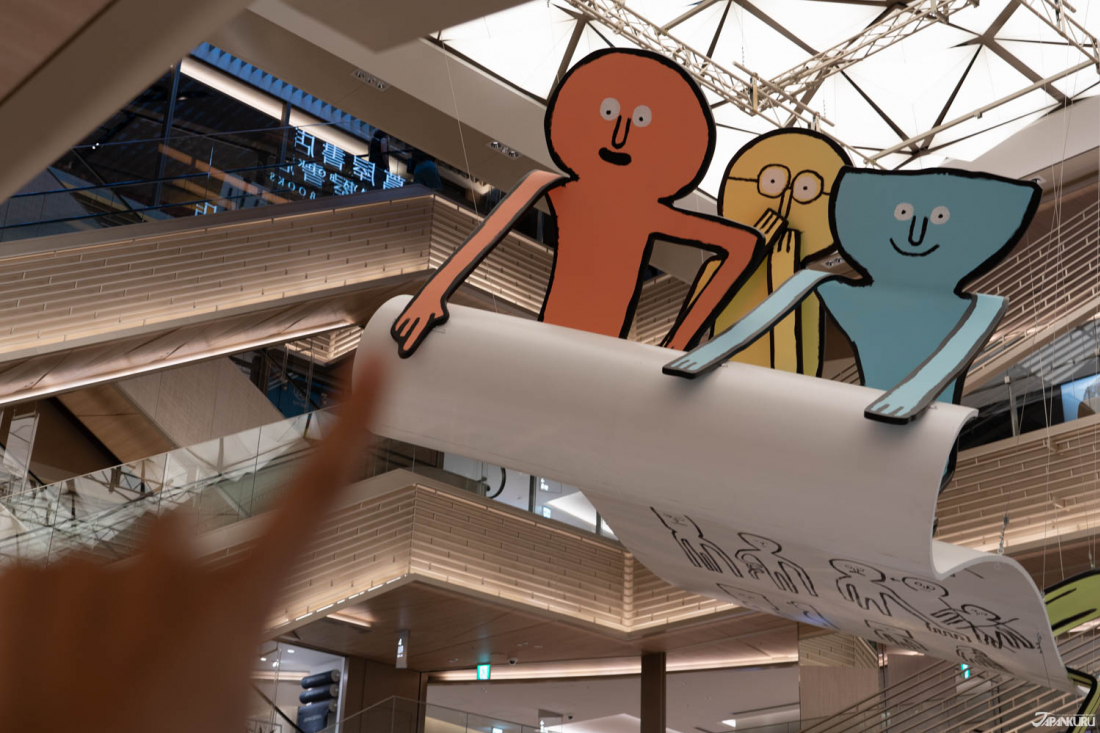 NouNou?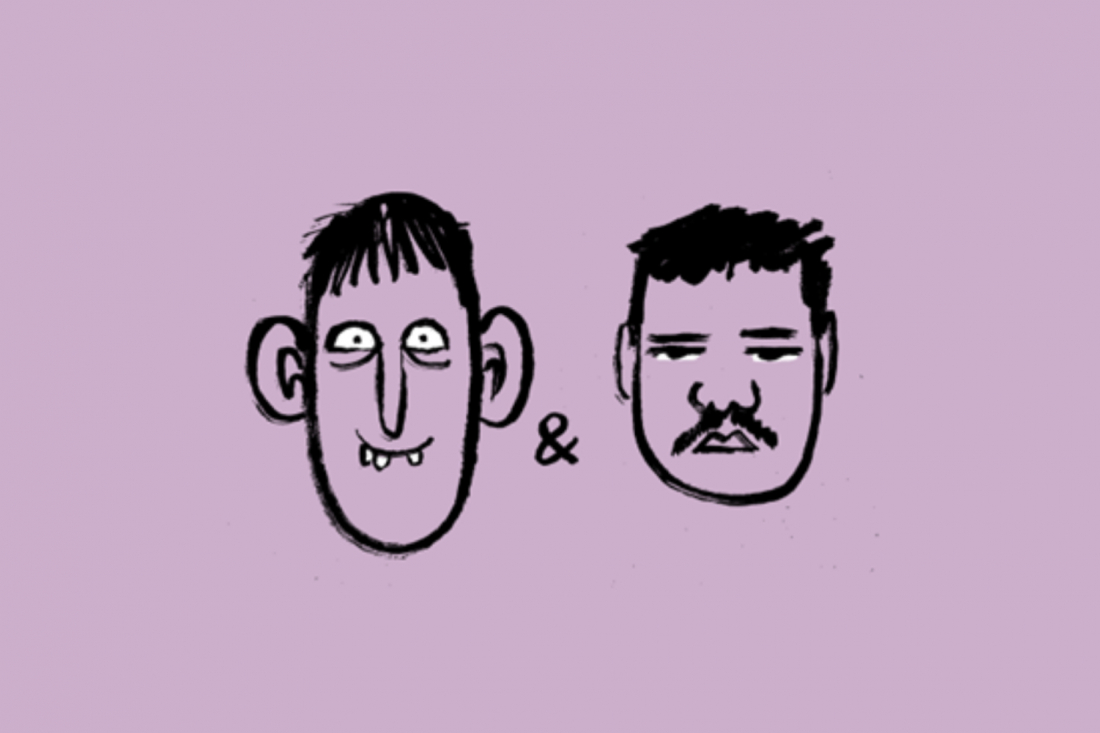 A creative label born from a Korean creative director and a French visual artist, NouNou has collaborated with brands and shops around the world, but its origins began in a London studio. There, Jae Huh and Jean Jullien shared a working space and became fast friends, and when Jae Huh returned to Korea in 2016 after 11 years abroad, he invited Jean Jullien to collaborate with his brand Stereo Vinyls. Inspired by his Korean friend's culture, Jean Jullien decided to use traditional Korean masks as a theme, resulting in a collection replete with faces making all the expressions found in daily life.
After that first project was completed, while waiting at the airport for Jullien's return flight to London, the two men came to a decision: they would take this simple collaboration to new heights, turning it into a whole new brand, and basing their operations out of Seoul. The brand's name NouNou comes from the nickname that Huh's daughter gave to Jullien's son Lou, "NuNu," combined with the French word for we/us, "nous."
NouNou
Official Website: https://nounou.kr
Instagram: @nounou_official
Jean Jullien?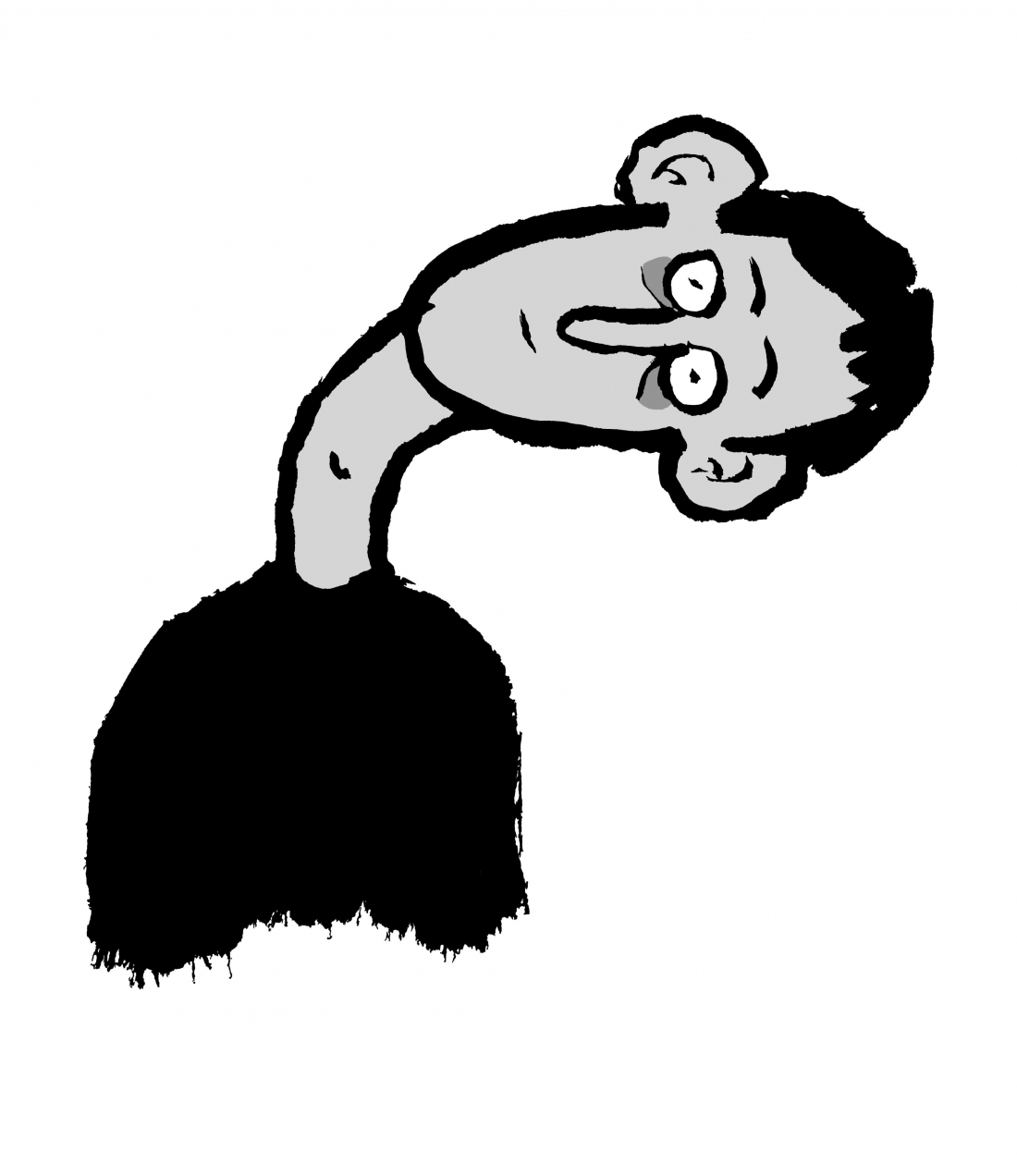 Born in 1983 in Nantes, France, Jean Jullien is an illustrator, graphic designer, and general visual artist active in the UK. The artist's journey began at the school Le Paraclet in Quimper, where he studied graphic design before moving across the channel.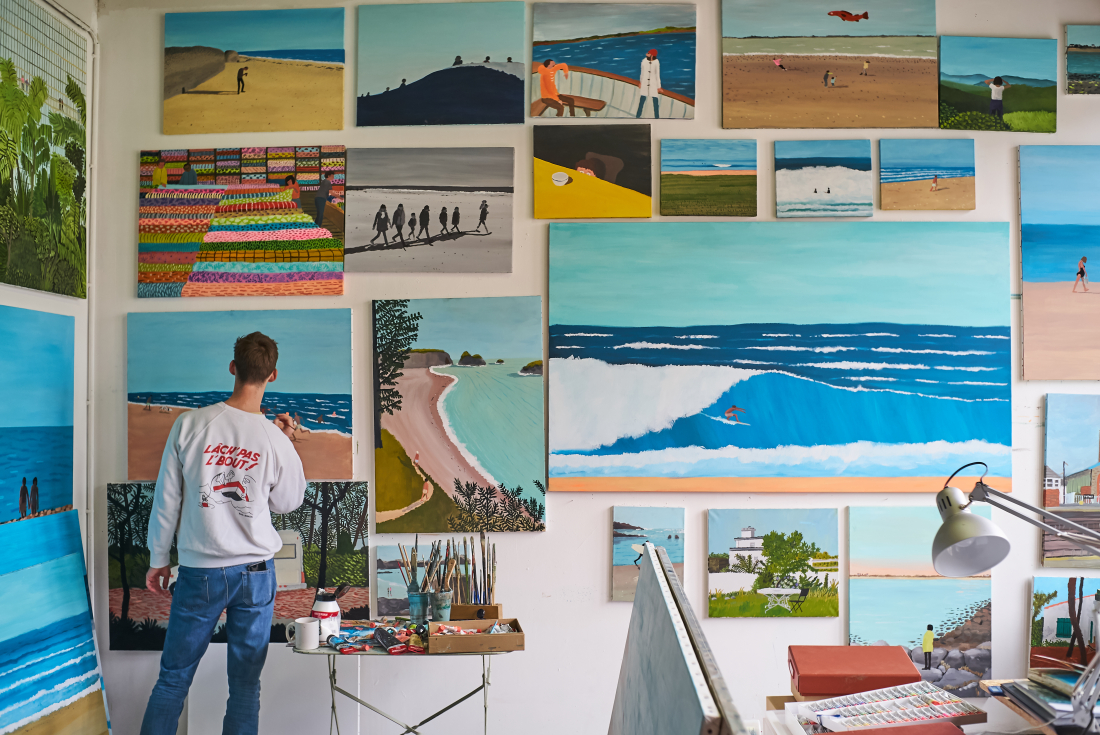 In the years since his graduation from Central Saint Martins (University of the Arts London) in 2008 and the completion of his studies at the Royal College of Art in 2010, Jullien's illustration work has been associated with a variety of brands and media outlets, including the New York Times, National Geographic, RCA Records, Le Centre Pompidou, Hermes, Petit Bateau, and Vogue. At the same time, Jean Jullien has continued to pursue fine art with a passion, exhibiting work in San Francisco, London, Berlin, Singapore, and galleries all over the world.
Jean Jullien's wit-filled works are steeped in a stew of cultural influences, with inspiration coming from a diverse selection of sources. The artist cites influences including Japanese manga like Saint Seiya, Dragon Ball, and City Hunter, along with Franco-Belgian bande dessinée comics, and the likes of French poster artist Raymond Savignac, picture book author Tomi Ungerer, and illustrator Jean-Jacques Sempé. The result is a portfolio that defies the stereotypes of fine art.
Notable Works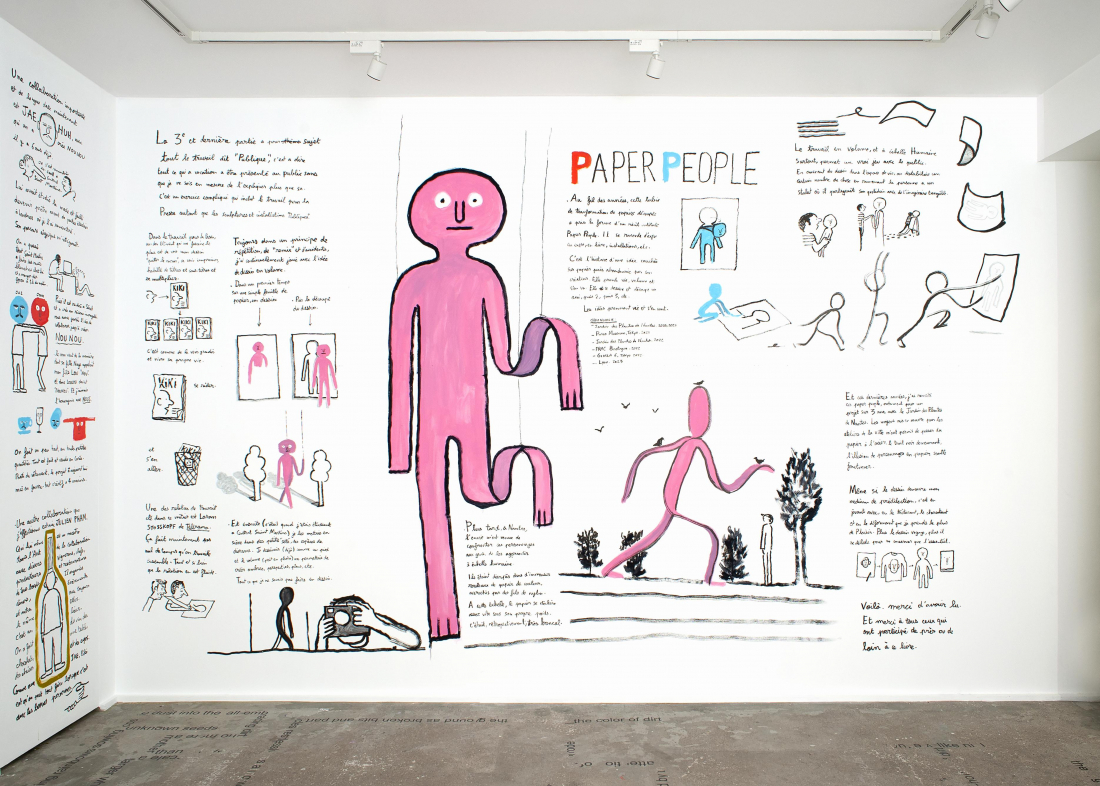 PAPER PEOPLE
Painted straight onto the wall of the Yvon Lambert Gallery in Paris during a solo exhibition, this work was created to commemorate the May 2022 publication of "Jean Jullien" from Phaidon Press, and it tells the story of Jullien's iconic characters, the Paper People.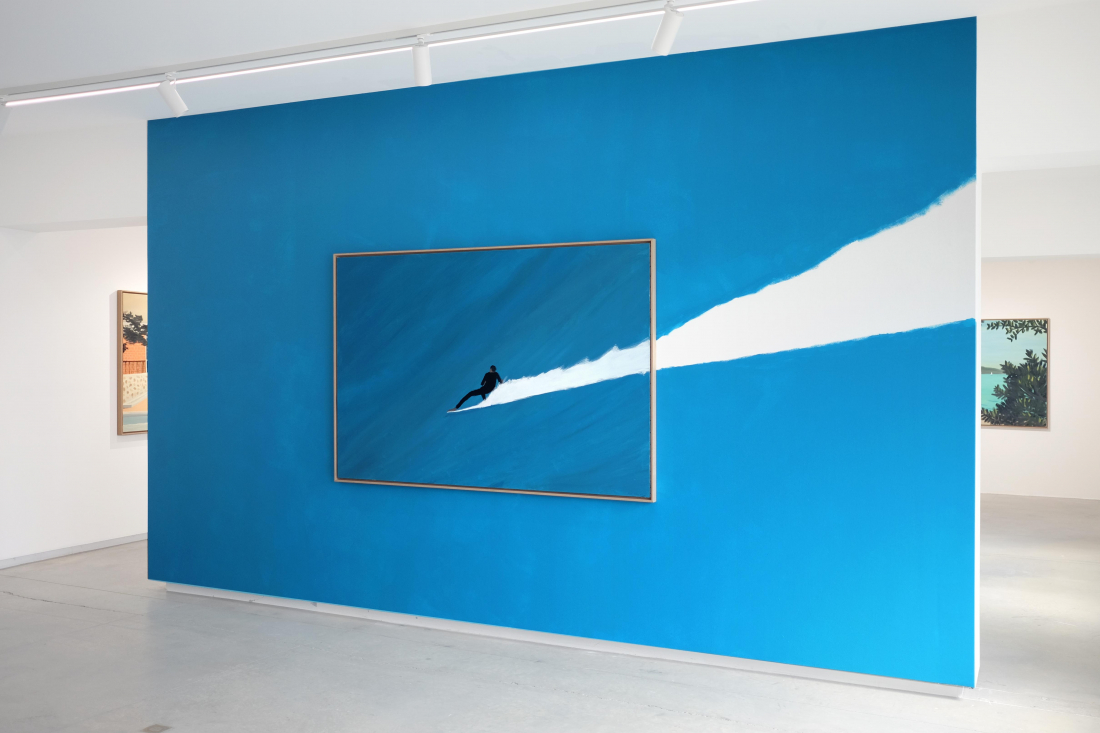 PAINTING
Jean Jullien's love of surfing, born from a childhood by the sea, is a theme that shows up frequently in the artist's work. This April 2022 painting, found on the wall of the Alice Gallery in Brussels, is the latest wall painting exhibited at his solo exhibition "Bye Bye Blue."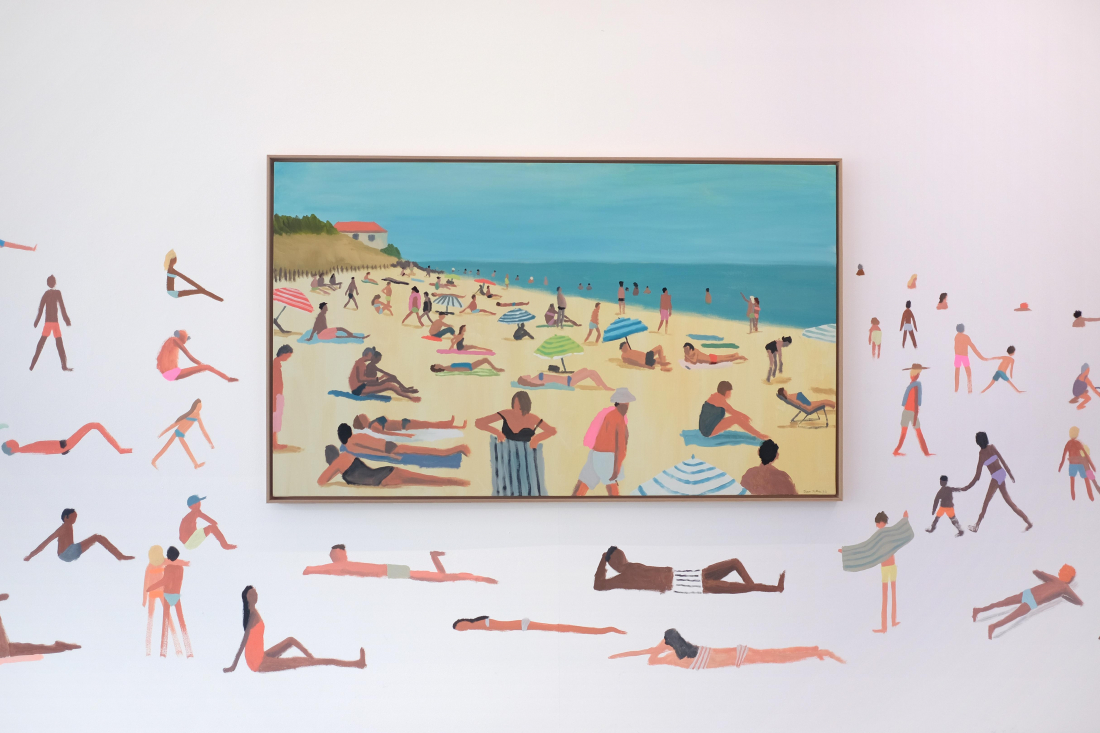 PAINTING
Flexibly integrating painting and illustration while incorporating strong influences from his days growing up in a seaside town, Jean Jullien's paintings sometimes burst beyond the borders of his canvases to fill the surrounding walls. This novel work was a part of the Bye Bye Blue solo exhibition at Alice Gallery.
GINZA SIX's Art Project Continues
GINZA SIX is already known as a Tokyo shopping landmark, always a step ahead of the latest fashion trends. It has quickly become beloved among Tokyo locals and shoppers from all over the world, offering a lineup of luxurious brands and a shopping experience that never fails to excite. But perhaps it's the sense of style cultivated and inspired by a constant connection to the world of art, like this unique pop-up shop, that's the true driving force at GINZA SIX, and what pulls in a crowd on top of the latest trends.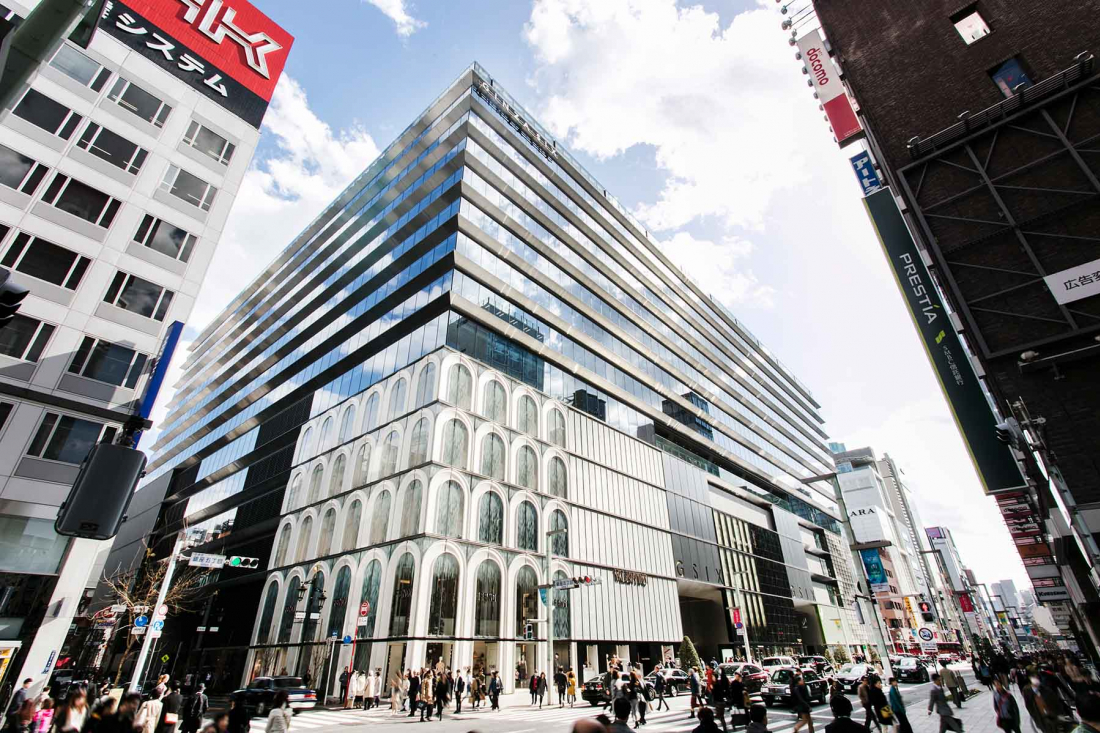 For more info and updates from Japan, check Japankuru for new articles, and don't forget to follow us on Twitter, Instagram, and Facebook!