Top 3 Things to Do in Asakusa, Tokyo
Asakusa is the home of Sensoji, Tokyo's oldest temple, but its working-class history and riverside location give it much more to offer!
A Quick Look at Asakusa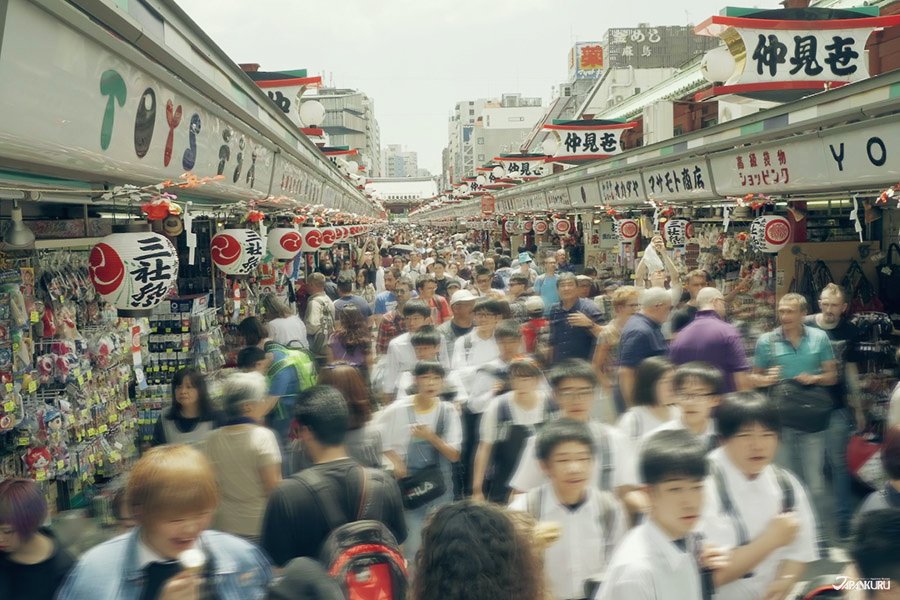 Despite being a small neighborhood far from areas like Shinjuku or Shibuya, Asakusa has had an outsized influence on the Tokyo sightseeing scene, and not without good reason! This neighborhood along the Sumida River has had a long history as part of Tokyo's lower-class Shitamachi area, while its famous temple has drawn the attention of religious pilgrims and excited sightseers for centuries on end. Asakusa is an obvious tourist spot that still maintains a lively local community, with izakaya full of friendly locals and specialty shops filled with visitors from all over the world, and even little slivers of natural beauty away from the hustle and bustle. Asakusa has a reputation to uphold as a must-see spot for visitors in Tokyo, but it doesn't show any signs of letting up! So here are just a few of the things that shouldn't be missed while visiting the area.
① Explore Sensoji Temple & Its Busy Surroundings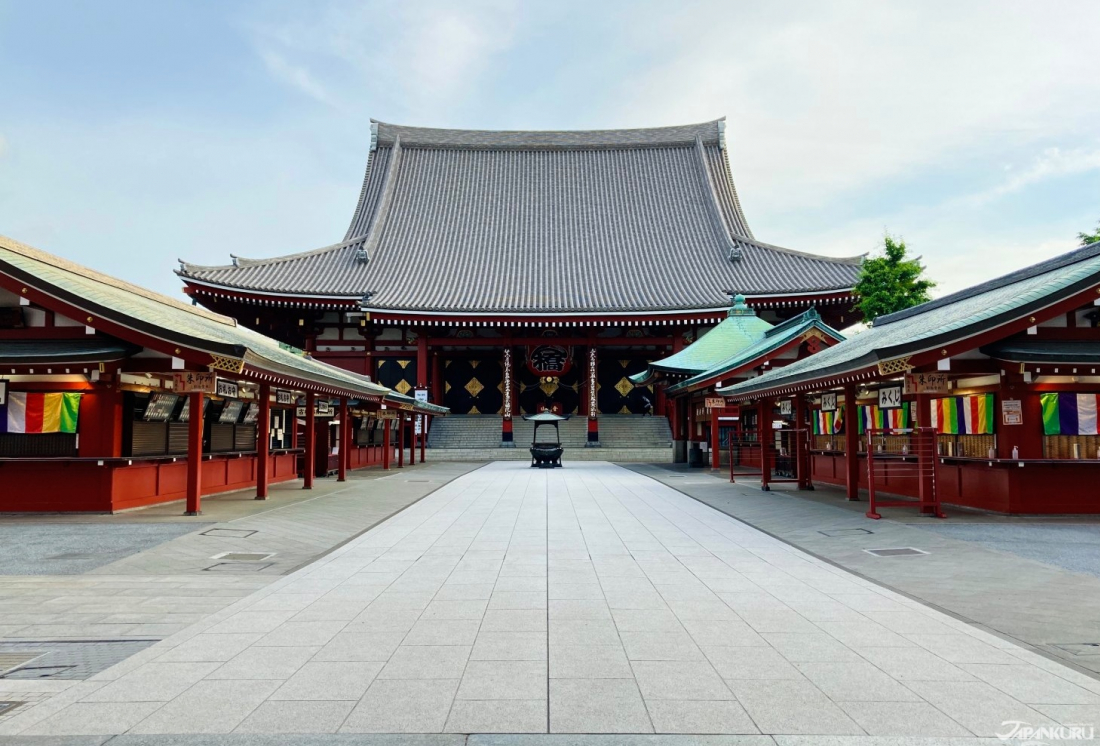 Sensoji Temple is Tokyo's oldest temple still standing, and it has been around in one form or another since (according to ancient legend) a golden statue of the Kannon Bosatsu was found in the nearby Sumida River, and the temple was established in the year 645. Back then it was a small temple in the middle of the countryside, but thanks in part to Ieyasu Tokugawa (one of the "great unifiers of Japan"), Sensoji has grown alongside the city surrounding it.
Nowadays visitors take photos at the temple's famous Kaminarimon Gate, shop for souvenirs and traditional snacks at the stalls along Nakamise Street leading to the main temple hall, and of course pray to the enshrined Kannon Bosatsu for good luck! Before heading out, it's common to pick up an omamori good luck charm or collect a goshuin from the temple, and most people check their fortunes at Sensoji's omikuji counters. A warning to any who like to take these fortunes seriously, though: Sensoji Temple is notorious for handing out omikuji with surprisingly negative fortunes! (Of course, if you get a really positive fortune, you'll know you're really lucky!)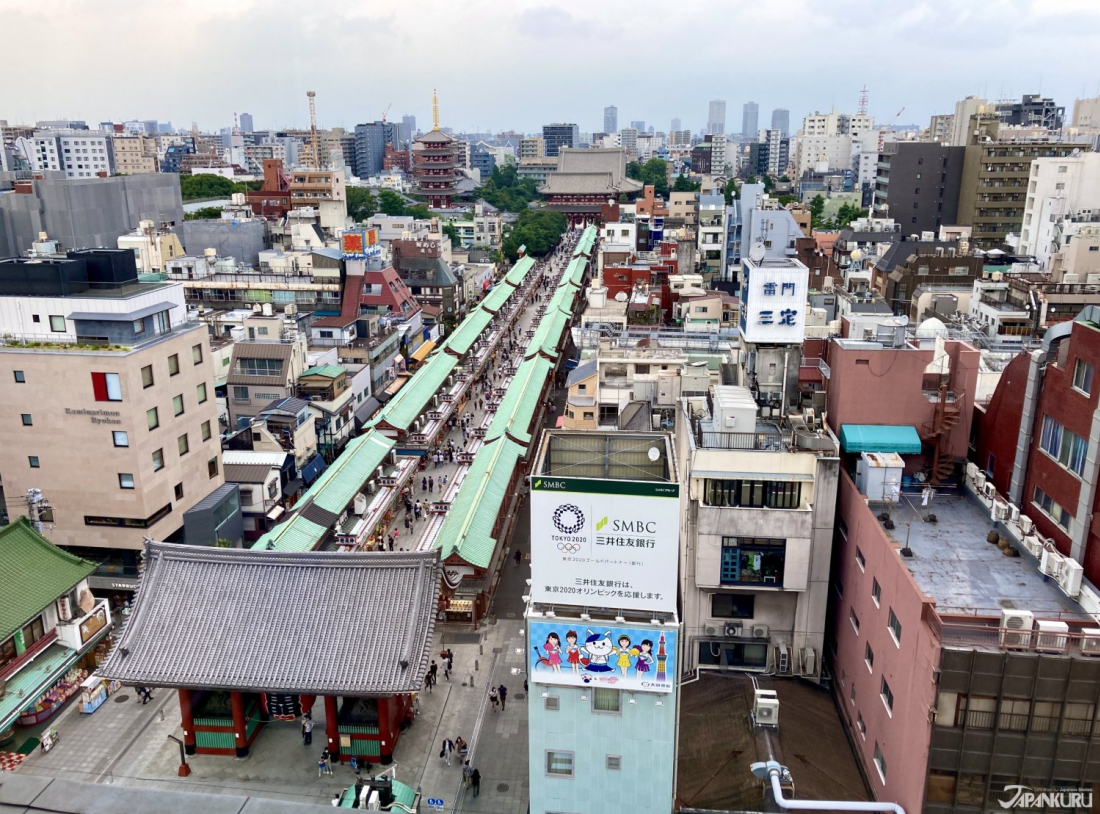 The narrow streets around the temple offer their own charm, filled with souvenir shops, drug stores offering discounts on Japanese cosmetics (a mainstay for many tourists arriving from Asia), little counters selling mochi dumplings or cream-filled melon bread, restaurants specializing in sushi, udon, and Tokyo's own specialty monjayaki, plus plenty of little bars and pubs filled with locals and travelers alike. Alleys like the famous Hoppy Street (or Hoppy Dori/ホッピー通り) are lined with crowded izakayas, often spilling out onto the street, which make for a great place to grab a drink and a bite to eat while enjoying the Asakusa vibes.
For one last piece of Asakusa history, hidden beyond the grounds of Tokyo's oldest temple is Japan's oldest amusement park! Asakusa Hanayashiki has been around since 1853, and the compact park offers a handful of small carnival-style rides. The retro fun of this unique Tokyo spot offers a change of pace from the temple next door!
Sensoji Temple (浅草寺)
2-3-1 Asakusa, Taito City, Tokyo
Official Website (en)
② Shop for the Perfect Santoku Knife in Kappabashi Dogugai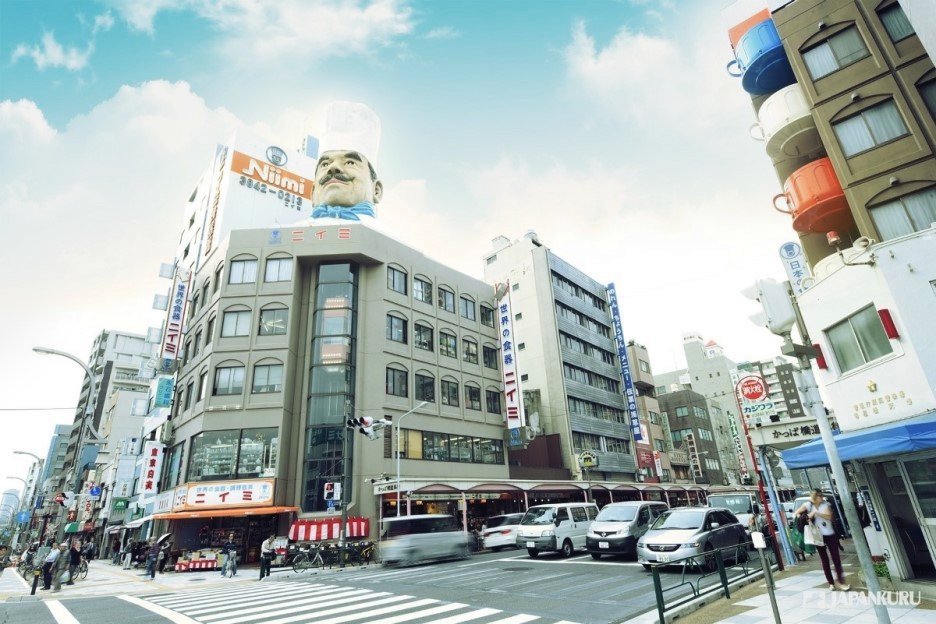 The streets of Kappabashi Dogugai, lined with shops catering to just about every aspect of cooking and dining, draw a slightly different crowd from Sensoji Temple, but whether you're a whiz in the kitchen or you could burn a pot of water, the area is a sight to be seen. Just a few minutes walk from the temple, Kappabashi Dogugai (sometimes called Kappabashi Kitchen Town) caters to Tokyo's many restaurateurs, with shops selling pots in every size from the width of your palm to the height of your torso, knives made for everything from French cuisine to slicing sashimi, pans for stirfries and pans for pastries, plates and cups and glasses and forks and spoons for every dining table, and just about any other tool you might need to complete the cooking and eating experience.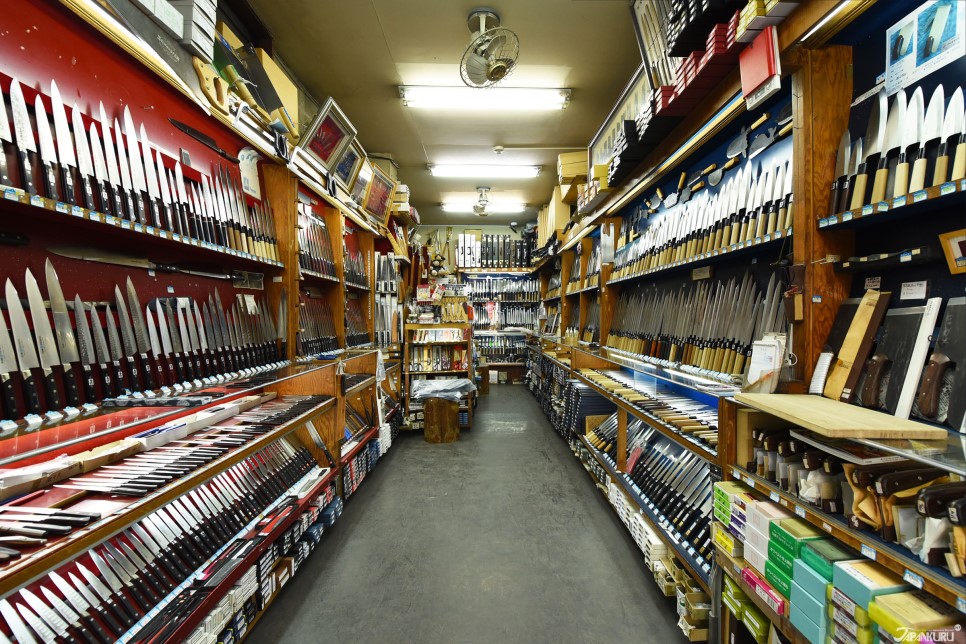 In more recent years, Kappabashi Dogugai has been discovered by an increasing number of travelers with an interest in Japanese cooking, and a taste for unique spots around Tokyo. Now it's not uncommon to find a crowd of sightseers gawking at the masterpieces of fake food art created by specialty shops along Kappabashi Street, and leaving the shop with a keychain or magnet decorated with some impressively realistic plastic sushi or mochi. Quite a few travelers also beeline to the area's knife shops, which sell both foreign and Japanese knives for just about every chef and any budget. For anyone with an interest in cooking, or just an interest in the unusual, there's nowhere else quite like Kappabashi Dogugai.
Kappabashi Dogugai (かっぱ橋道具街)
3-18-2 Matsugaya, Taito City, Tokyo
Official Website (en)
③ Relax Along the Water in Sumida Park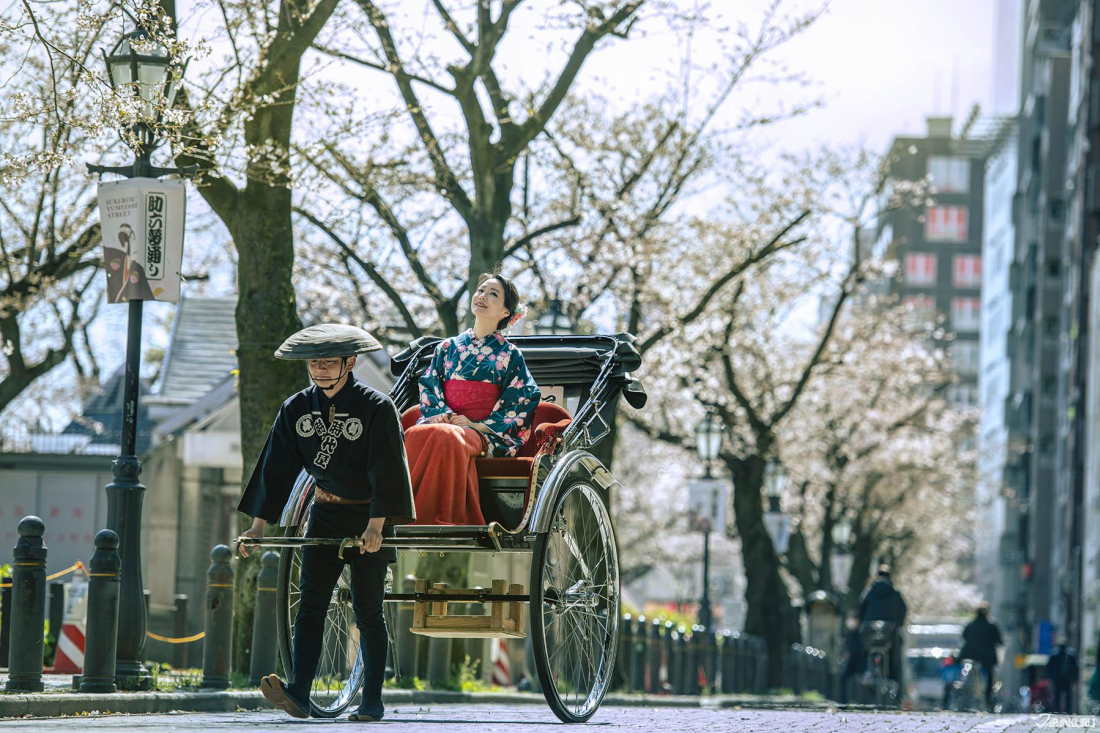 While the narrow park running along the banks of the Sumida River is a lovely spot to visit throughout the year, it becomes a must-see Asakusa destination each spring, when the trees along the water burst into bloom with delicate cherry blossoms. Visitors can walk along the paths between the flowers and the water, or hire a rickshaw to drive them along the road as they sit back, relax, and enjoy the view.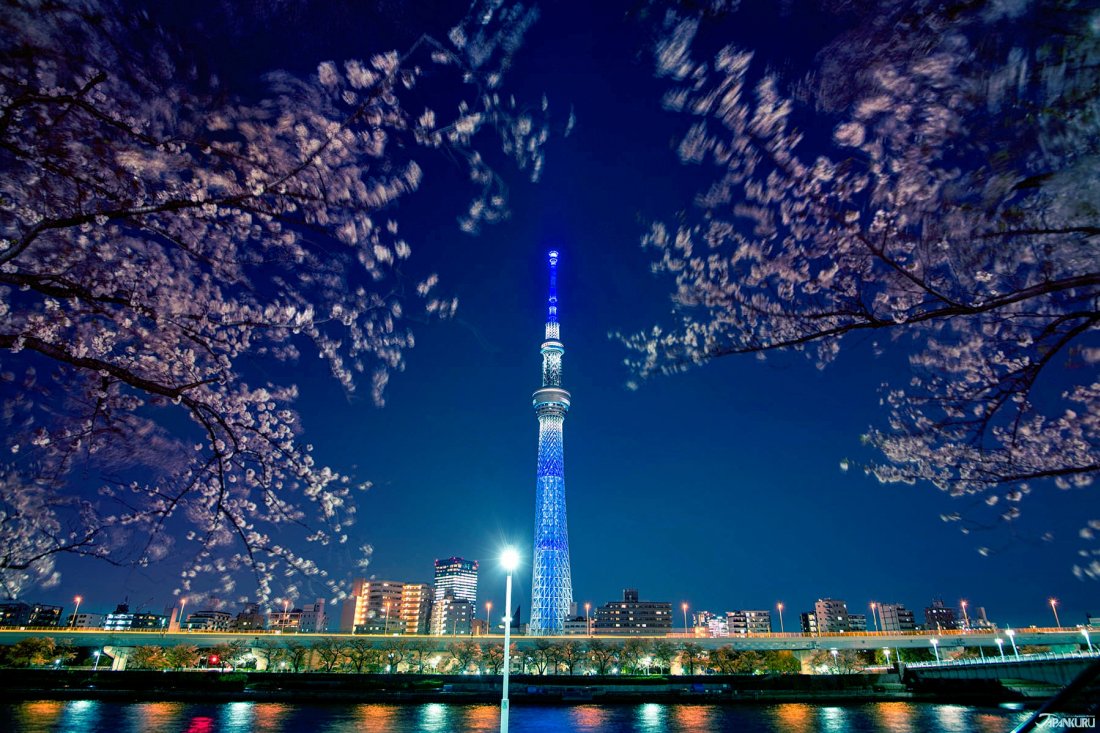 Cherry blossom season or no, the view along the river is also quite popular at night. Not only are the bridges along the river lit up bright with a rainbow of lights, glittering in the water below, but there's also a great view of another Tokyo destination: Tokyo Skytree. Tokyo Skytree is lit up every night, in one of three standard color patterns, or any number of special lighting designs arranged for events and special occasions. Sumida Park's riverside paths offer a great nighttime view!
Sumida Park (隅田公園)
1 Hanakawado, Taito City, Tokyo
Official Website (jp)
Around Asakusa
With famous temples, tiny amusement parks, bustling alleys full of eateries and local watering holes, peaceful parks lined with cherry blossoms, and even a little slice of heaven for both amateur and professional chefs, there's nowhere else quite like Asakusa. If you're new to Tokyo, the majestic halls and busy paths of Sensoji Temple are a must-see, but whether it's your first visit to the city or your fiftieth, Asakusa always has something interesting to offer!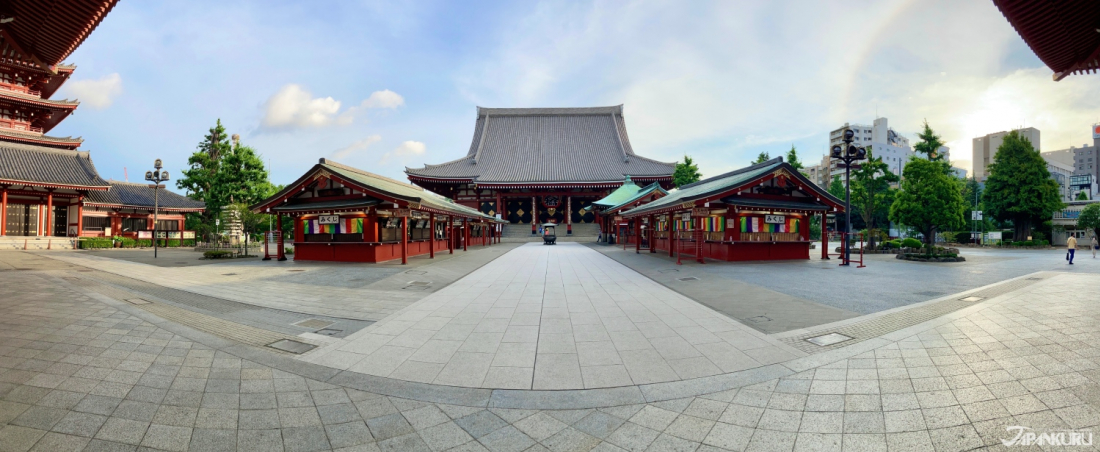 For travelers who want to explore further while visiting the Asakusa area, there are a few other popular destinations nearby! The most obvious of these might be Tokyo Skytree, which can be seen towering up into the clouds in the east. When the weather cooperates, the view from the top of Tokyo Skytree is out of this world, like looking out an enormous airplane window! From Sensoji, the tower is about a 20-minute walk, and the path has recently been improved with some new shopping and eating spots along the Kitajukken Canal. In the opposite direction, fans of Japanese games, anime, and general nerd culture will want to check out Akihabara, while Ueno is popular for its spacious park, the Ueno Zoo and museums, and all the shopping and eating of Ameyoko. Both areas are about 5 minutes away on the Tsukuba Express train or subway Ginza Line, respectively. Between Asakusa and its neighbors, there's way more to do in the area than you can fit into just one day!
---
Basic Info
Name: Asakusa (浅草)
---
For more info and updates from Japan, check Japankuru for new articles, and don't forget to follow us on Twitter, Instagram, and Facebook!
Source: JAPANKURU