What Are Konyoku? – Japan's Traditional Mixed Baths
Konyoku is a different kind of Japanese bathtime tradition, for anyone truly ready for a communal bath experience.
---
※Regarding Our Travel Information During the Coronavirus Outbreak.

Due to the COVID-19 outbreak and efforts to prevent the spread of infection, some facilities may have altered opening dates and times, be partially closed, or have limited menus. Before leaving for your destination, please check its official website for the latest information. In areas still in some form of lockdown, we recommend you avoid going out unless necessary. Look out for more Japanese travel information to plan future trips, new every day on Japankuru!
---
Konyoku (混浴) are mixed-gender baths, a concept that might seem a little risque in a country that generally divides its public baths quite clearly by gender. But the truth is that these baths, open to anyone, have a history going back at least 1,000 years―they may not be common, but konyoku are a long-lasting tradition! Some modern-day konyoku even allow bathers to wear swimsuits or towels, but many still keep with tradition and require all entrants to bathe in the nude. And in reality, they're generally fairly quiet and laid-back, like any other communal bath in Japan. If you'd like to experience this unique Japanese tradition for yourself, read on for a few konyoku recommendations.
Ryokojin Sanso, Kagoshima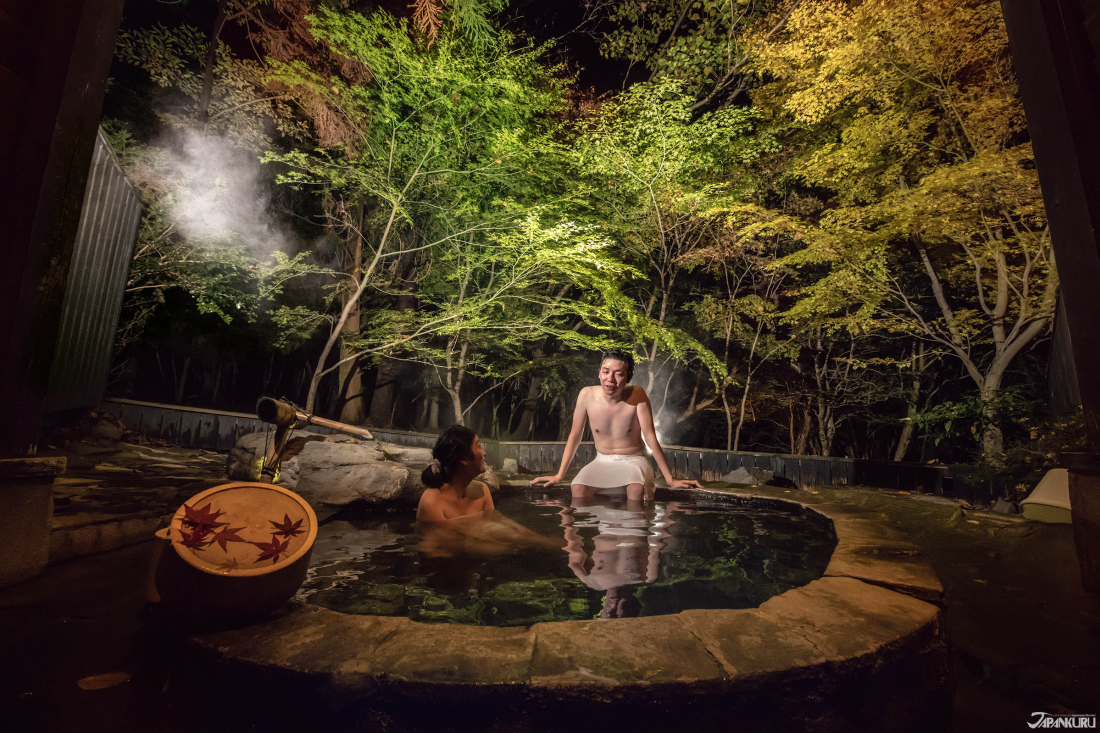 Really, konyoku isn't so uncommon in Japan these days, it's just that many people rent a private bath for the purpose! One of the many ways to enjoy onsen (温泉, hot springs) in Japan, a "kashikiri" (貸切) bath is a bath rented out privately, and it's not uncommon to reserve a kashikiri onsen to enjoy as a couple or a family. If you rent a high-end room in a nice ryokan, you might even have a kashikiri onsen attached to your guest room!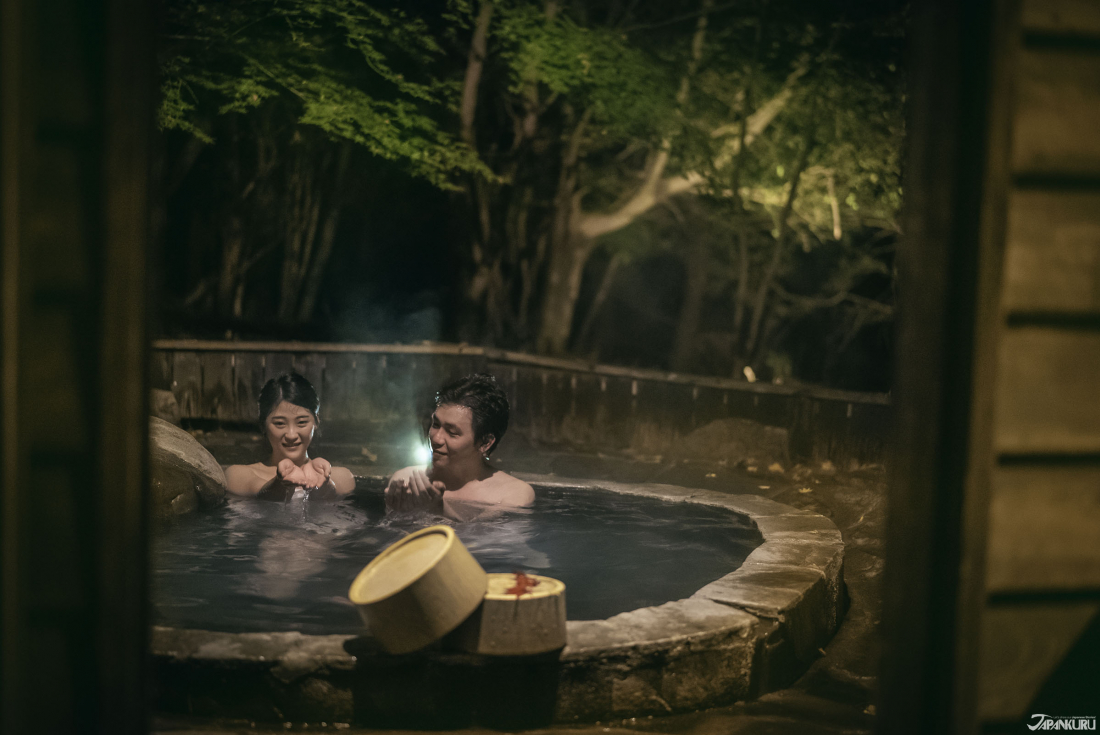 Ryokojin Sanso, a ryokan in Kagoshima, is one of many ryokan that offer luxurious kashikiri onsen. Travelers making their way through Kyushu often visit the onsen in Oita Prefecture, but Kagoshima's onsen culture is nothing to scoff at either!

Ryokojin Sanso
3865 Takachiho, Makizonocho, Kirishima, Kagoshima, Japan
Official Website (jp)
Kita Onsen, Tochigi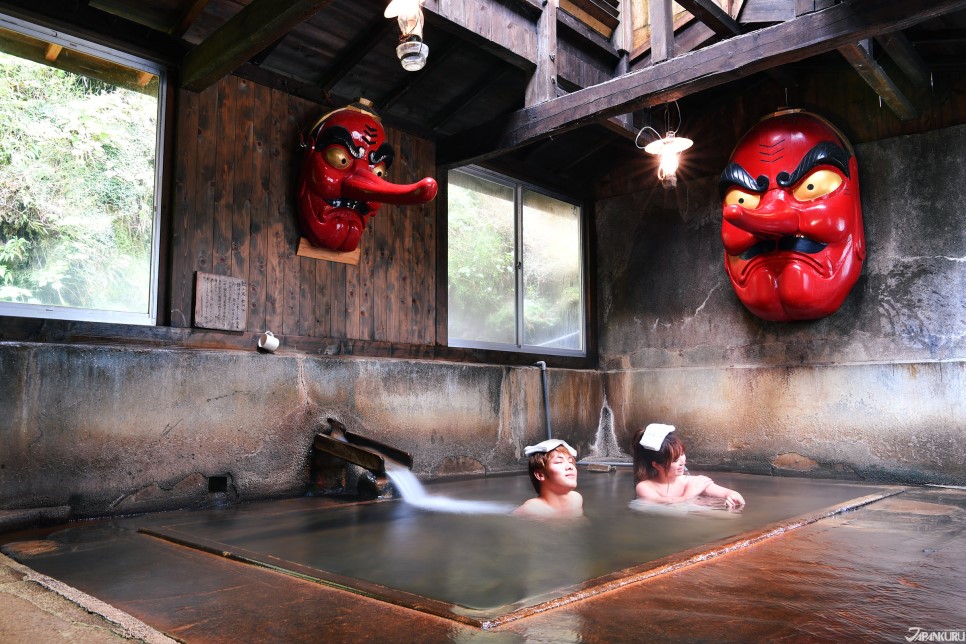 Next up is a real communal konyoku bath, north of Tokyo in Nasu, Tochigi. Kita Onsen is famous for the enormous tengu masks, featured prominently on the walls of the bathhouse. Not the most relaxing decorations, perhaps, but definitely eye catching!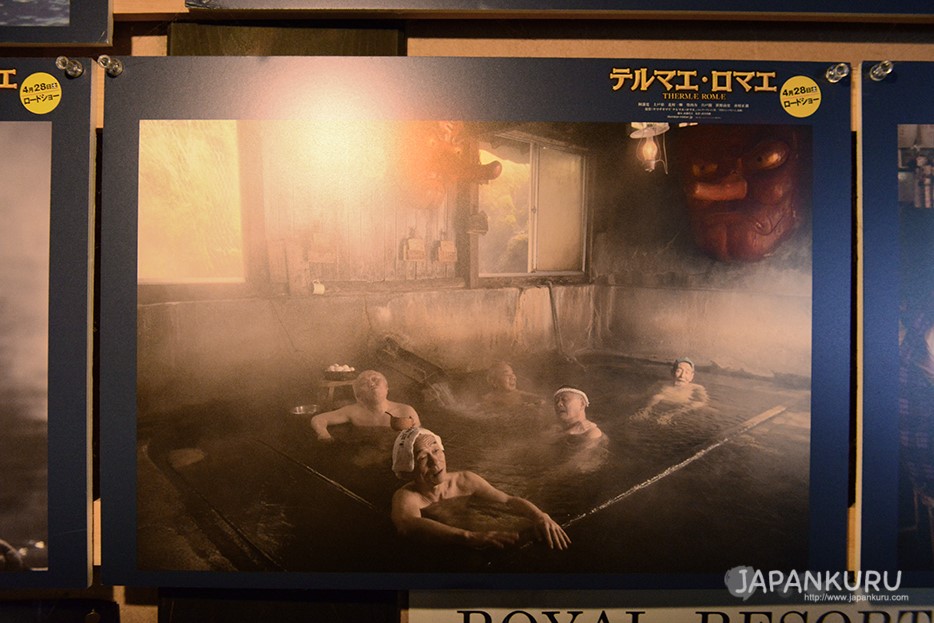 If you are a fan of Japanese movies, or like to read more obscure manga, you might even recognize the bath from "Thermae Romae." The manga-turned-movie, a story about ancient Romans and Japanese baths, featured Kita Onsen as a filming location!
But Kita Onsen is no film set―the bath has over 160 years of history, hidden throughout the decades in the mountains of Nasu. Wrap yourself up in a towel and drop in for a day trip while you explore all of Tochigi!

Kita Onsen
151 Yumoto, Nasu, Nasu-gun, Tochigi , Japan
Official Website (jp)
Oizawa Onsen, Fukushima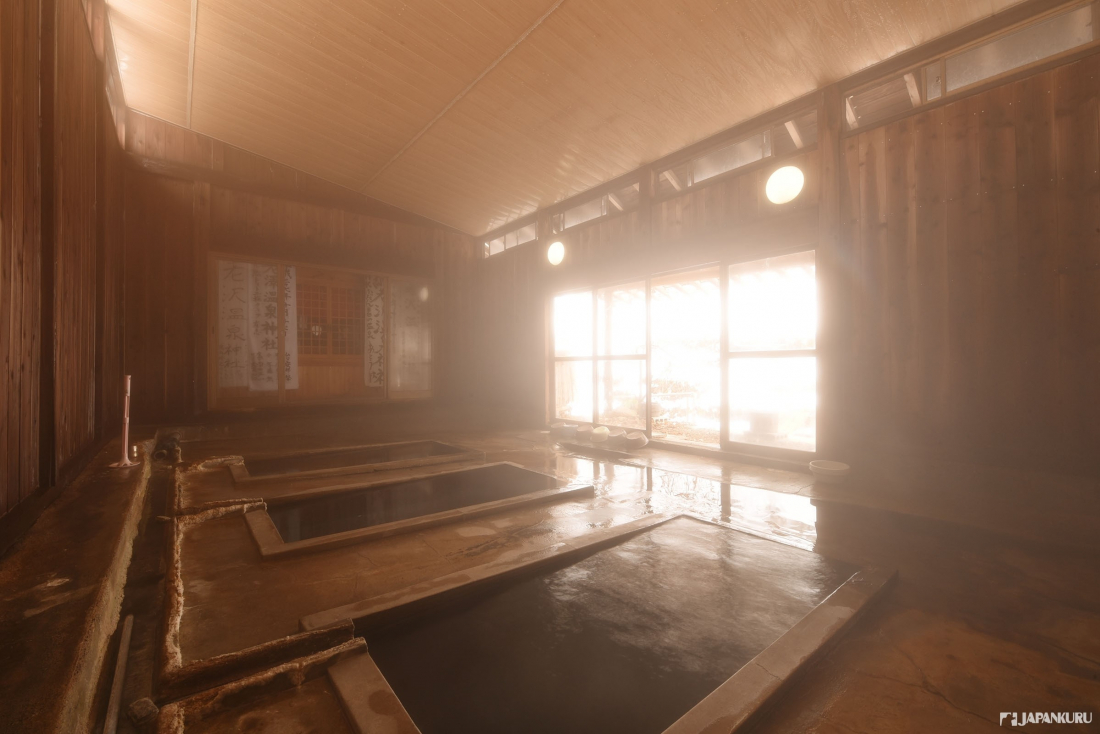 Hidden in the steam, it might not be immediately obvious, but can you see what makes this onsen so special? This Oizawa Onsen bathhouse, in Tadami, Fukushima, is actually directly attached to a Shinto shrine! Even in Japan this is a rare occurrence, so make the most of it and send some prayers on to the many gods of Japan while you soak in the steaming waters.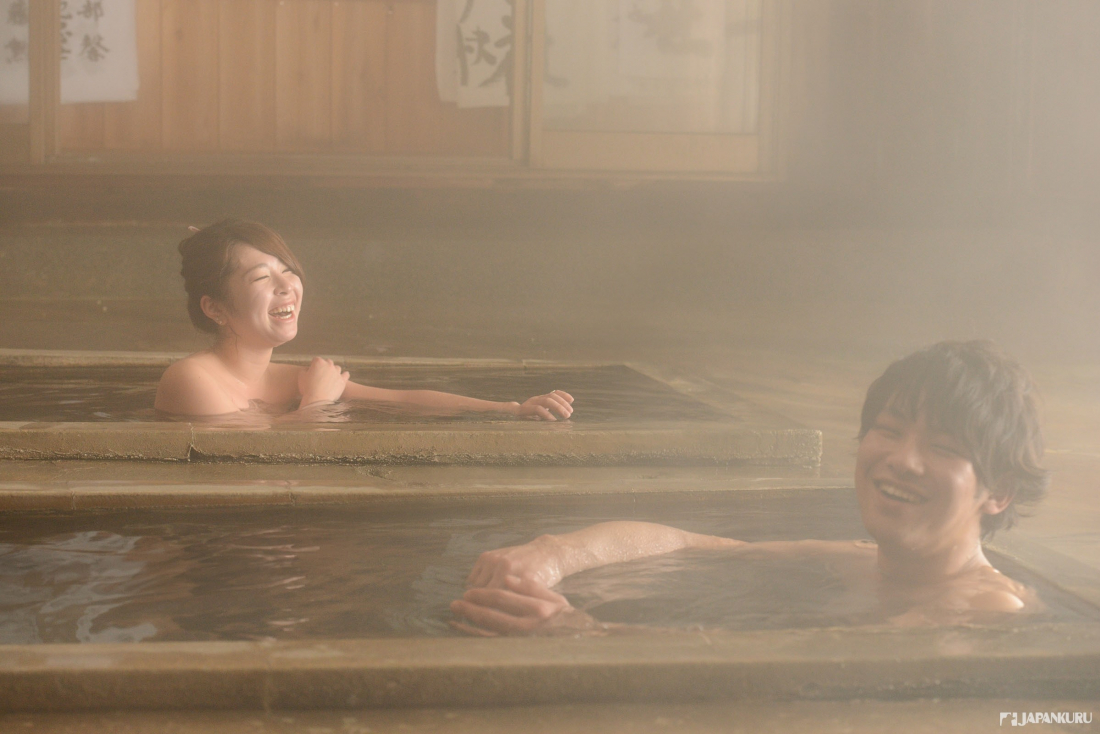 The hot spring water that flows into these baths is actually quite high in certain salts, giving the onsen a reputation for detoxification. They also say it's quite good for cleansing your skin!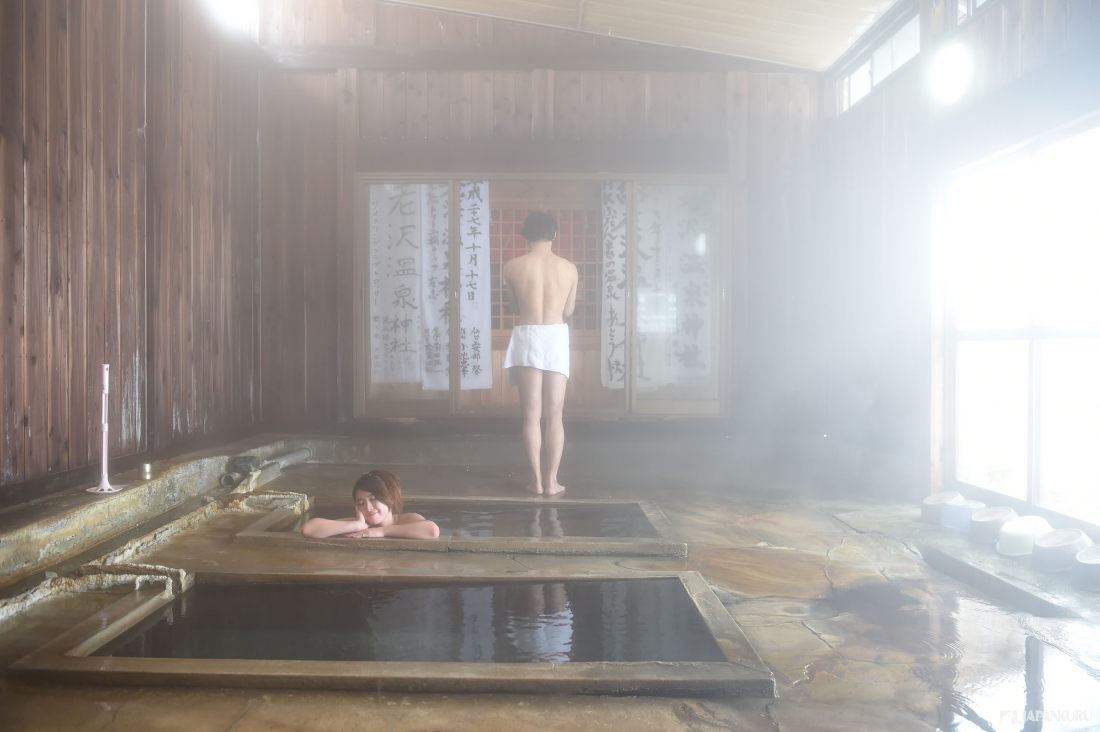 The Tadami Line train running through the area is famous for gorgeous views out the window, especially in the winter, so take a train ride and stop in at the onsen to warm yourself up from the cold!

Oizawa Onsen
Oizawa-114 Gojojiki, Yanaizu, Kawanuma-gun, Fukushima, Japan
Kuronagi Onsen, Toyama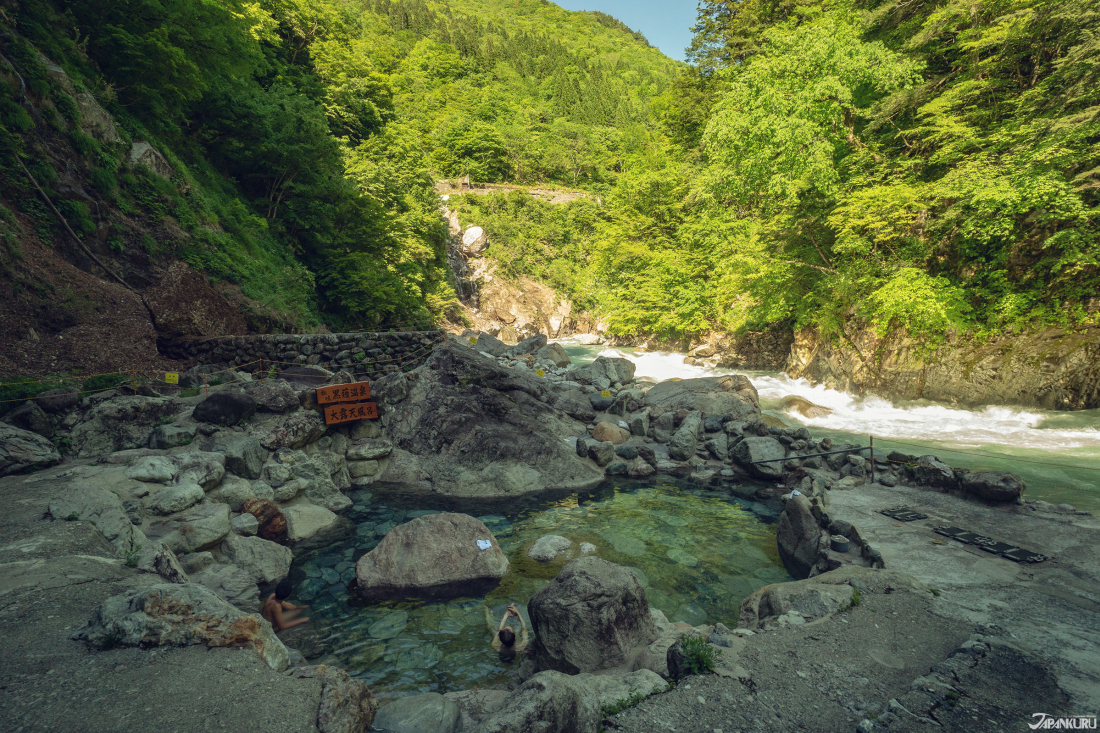 Open since 1868, Kuronagi Onsen is a local secret, tucked away on a river bank in the middle of Kurobe Gorge. It takes a little commitment to get there, or perhaps just courage, because the onsen is located at the foot of a 200-step staircase. (Getting there is easy, getting back is a little bit more work.) But visitors tend to agree; enjoying this konyoku bath surrounded by the great outdoors is entirely worth the effort!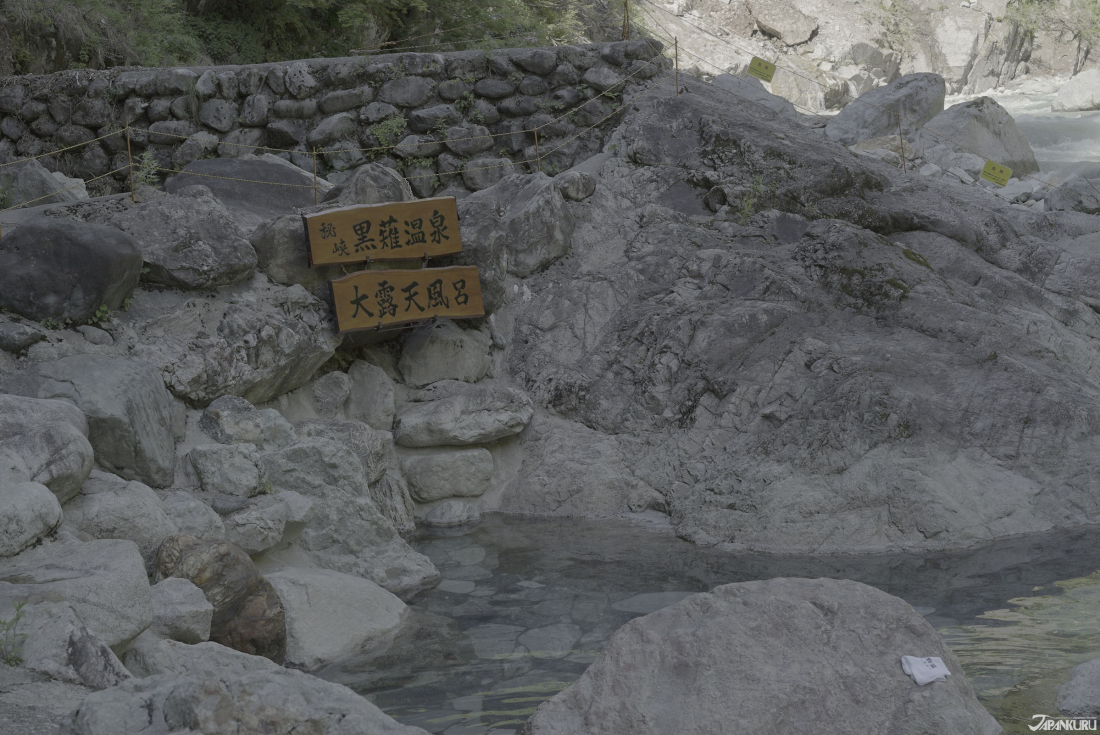 The onsen allows bathers to enter the water in a bathing suit, wrapped in a towel, or entirely nude―it's up to you. Just be careful not to overheat! The source of this steaming bath water is approximately 90°C (194°F) before it hits the air!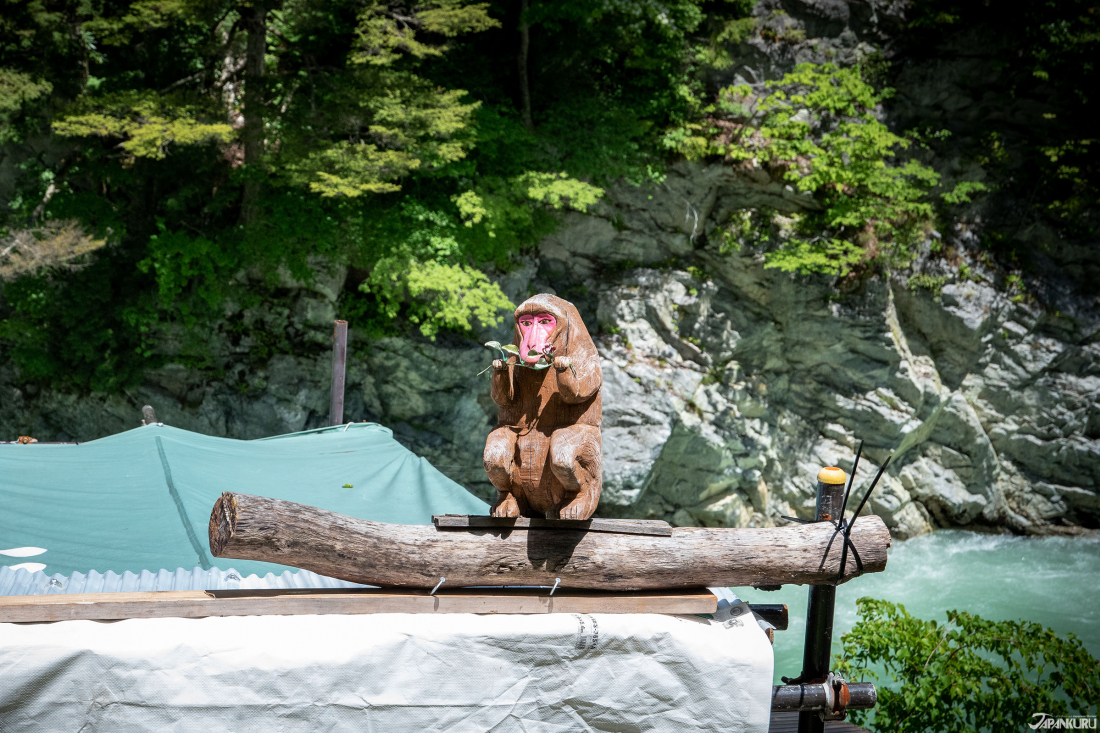 This onsen isn't famous for bathing monkeys (like the one at Shiga Kogen), but the cute little guys live in the area. If you're lucky, they might make an appearance in the treetops while you soak in the water!

Kuronagi Onsen
Kuronagi, Unazukimachi, Otozawa, Kurobe, Toyama, Japan
Official Website (jp)
Takaragawa Onsen, Gunma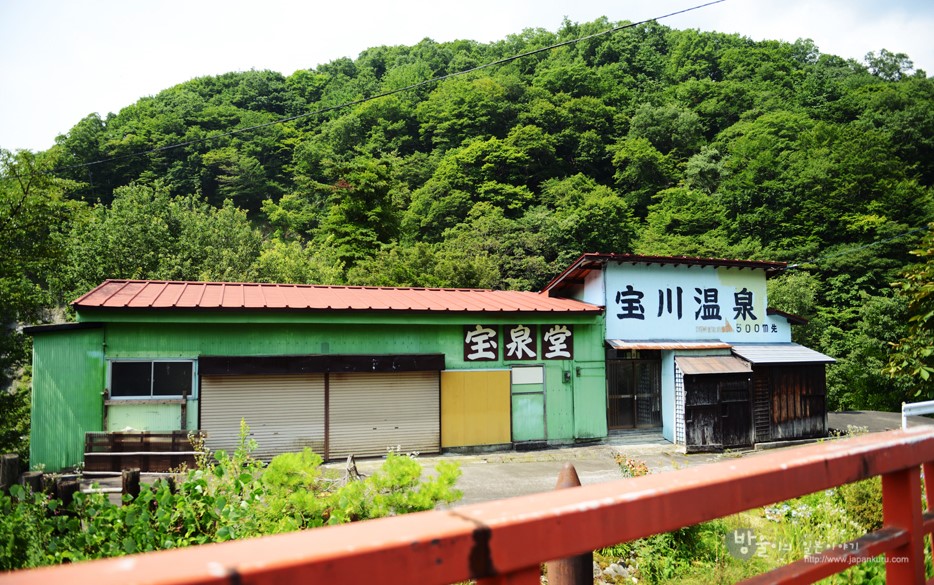 For many people in Japan, "konyoku" means Takaragawa! This Gunma onsen is famous for its truly communal baths.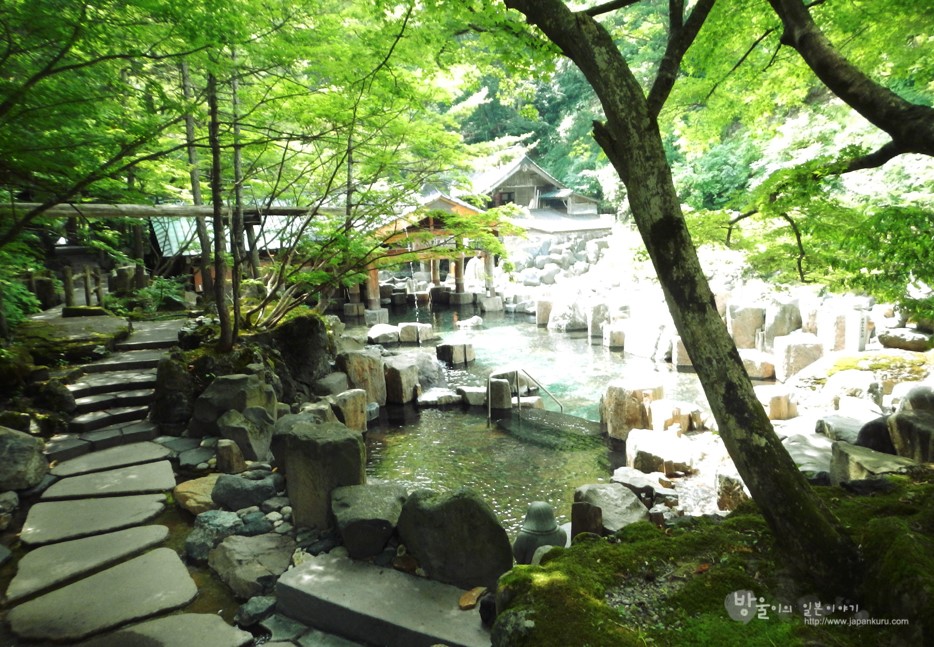 The spacious rotenburo, surrounded by green trees and smooth stones, is one of the biggest outdoor baths in Japan! And while swimsuits aren't allowed, they do rent towels to wear into the water.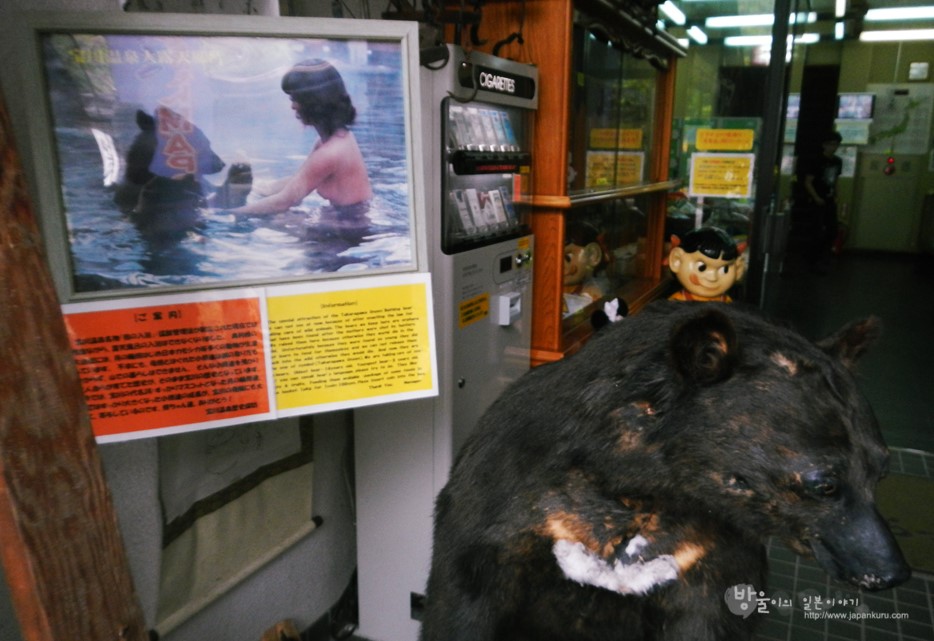 It seems like this bath really does welcome everyone―there are rumors that even the local bear population joins in, sometimes!

Takaragawa Onsen
1899 Fujiwara, Minakami, Tone-gun, Gunma 379-1721, Japan
Official Website (en)
Are you ready to take the plunge and dive into your first konyoku bath? Which one is calling your name?
For more updates and info from Japan, follow Japankuru on twitter, instagram, and facebook!
Source: JAPANKURU