What Is "Koyo"? Japan's Most Important Autumn Tradition
Do you love to watch the leaves change color every autumn? Well, so does Japan!
What Is Koyo?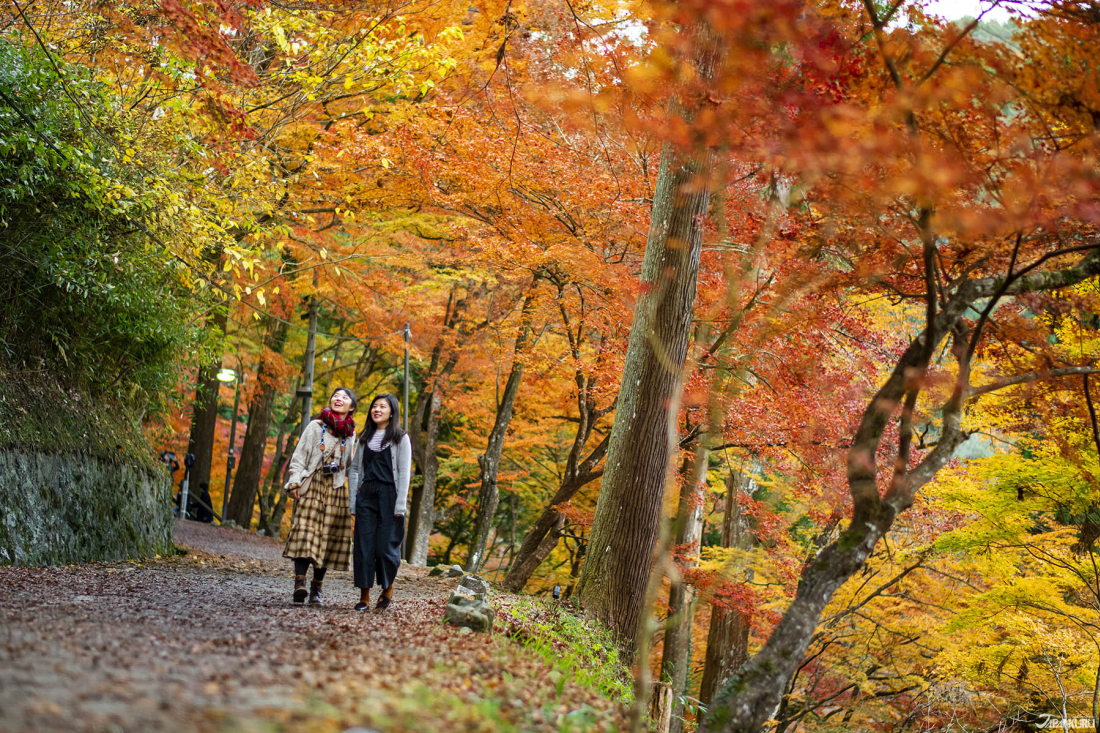 "Koyo" (紅葉) refers to the red, orange, and yellow leaves that change color every autumn, and the tradition of appreciating the colors of this fall foliage. Appreciating nature and the changing of the seasons has long been a part of Japanese culture, but the practice of going out to admire the beautiful fall leaves started in earnest during Japan's Heian period (794-1185). In Kyoto, the capital at the time, they covered the city in deciduous trees to create beautiful autumn vistas. These days, sometimes through natural means and sometimes with a little support from local people, gorgeous "koyo spots" have popped up around Japan, drawing locals and travelers alike to watch the seasons change.
When Is Koyo?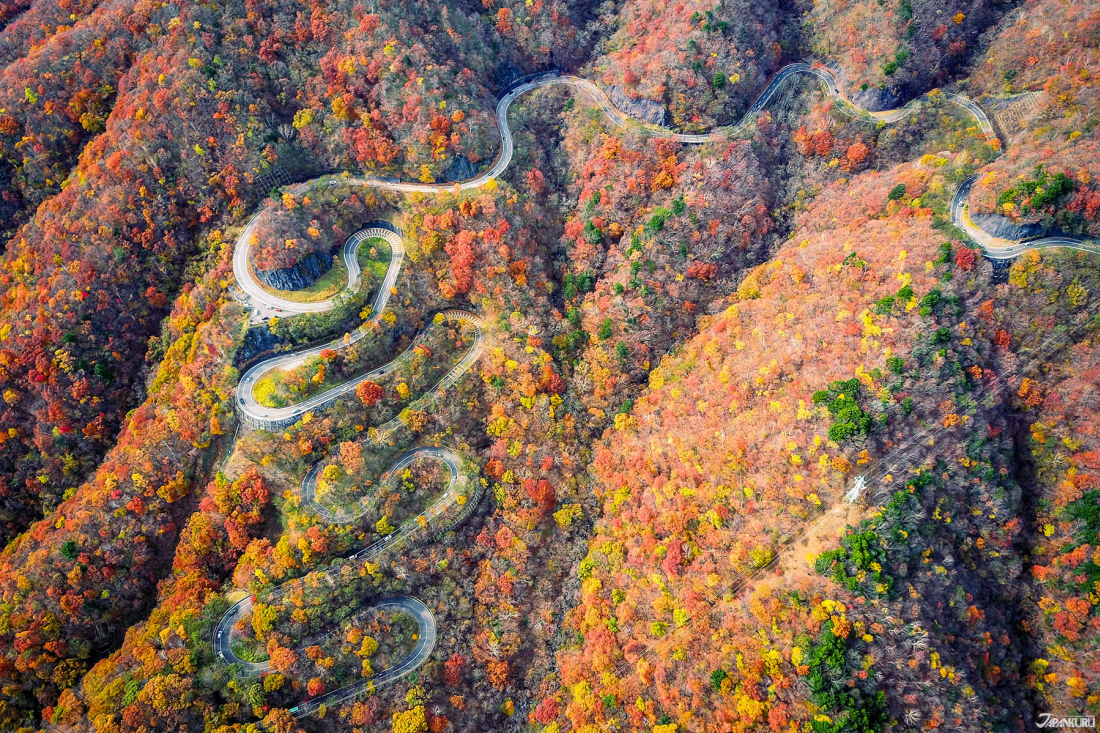 Like all natural phenomena, koyo season shifts depending on the region of Japan, and changes a bit every year as well. If you're hoping to visit Japan for koyo, however, there are some general periods you can aim for. Northern regions start to change colors early, and mountainous areas of Hokkaido are some of the first every year, beginning around September. Most of Japan is still in the last days of summer during September, though, and while you might start to see some pretty leaves in the northern region of Tohoku during the month of October, for most of Japan's biggest island (Honshu), you won't see leaves start to change en masse until November. Mid-November to early December is when many people embark on koyo trips, thanks to the profusion of colorful leaves in just about every direction! The end of the season is gradual, with leaves slowly falling to the ground over the course of December.
Some parts of Japan, namely the southern archipelago of Okinawa, never have a true koyo season! It's just too warm and beachy there.
Where Is Koyo? (A Few Recommendations)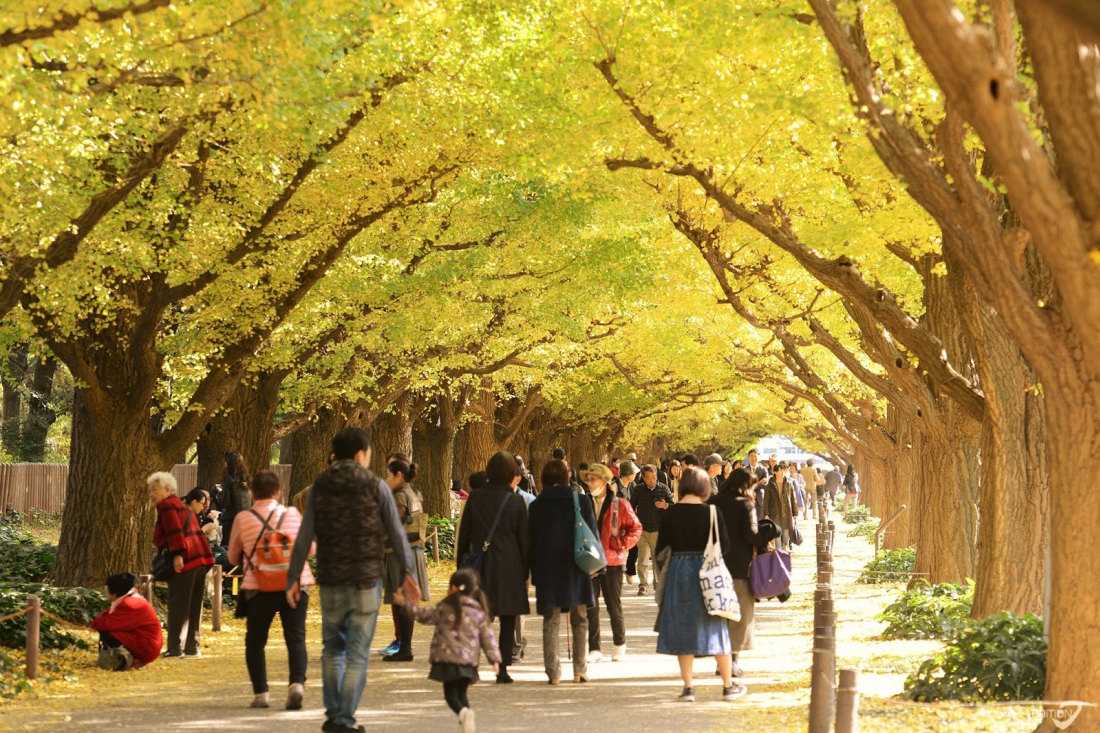 Meiji Jingu Gaien, Tokyo
If you imagine what koyo looks like your mind might jump to the deep reds and oranges of trees like the Japanese maple, but koyo-goers in Tokyo (and all over Japan) also appreciate the cheerful yellow leaves of the ginkgo tree each fall! This spot in the middle of Tokyo attracts plenty of visitors every year, who walk up and down the rows of majestic ginkgo trees, sweeping together overhead to create a tall golden tunnel.
▶︎ Read more on koyo at Meiji Jingu Gaien here!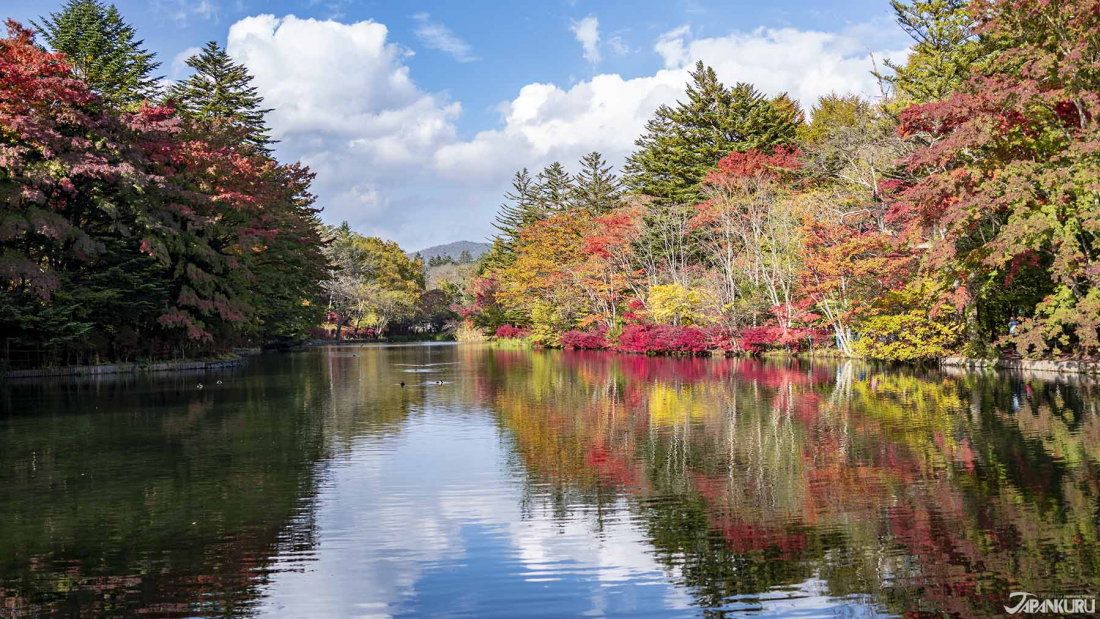 Karuizawa, Nagano
Karuizawa is known as a summer mountain resort for the rich and famous (including Japan's imperial family), but the cool summers lead into beautiful early autumns! The quaint city streets are lined with trees that add to the atmosphere every fall, but there are also some particularly famous koyo spots in Karuizawa like Kumobaike Pond, where the trees are mirrored in the calm waters.
▶︎ Read more on koyo in Karuizawa here!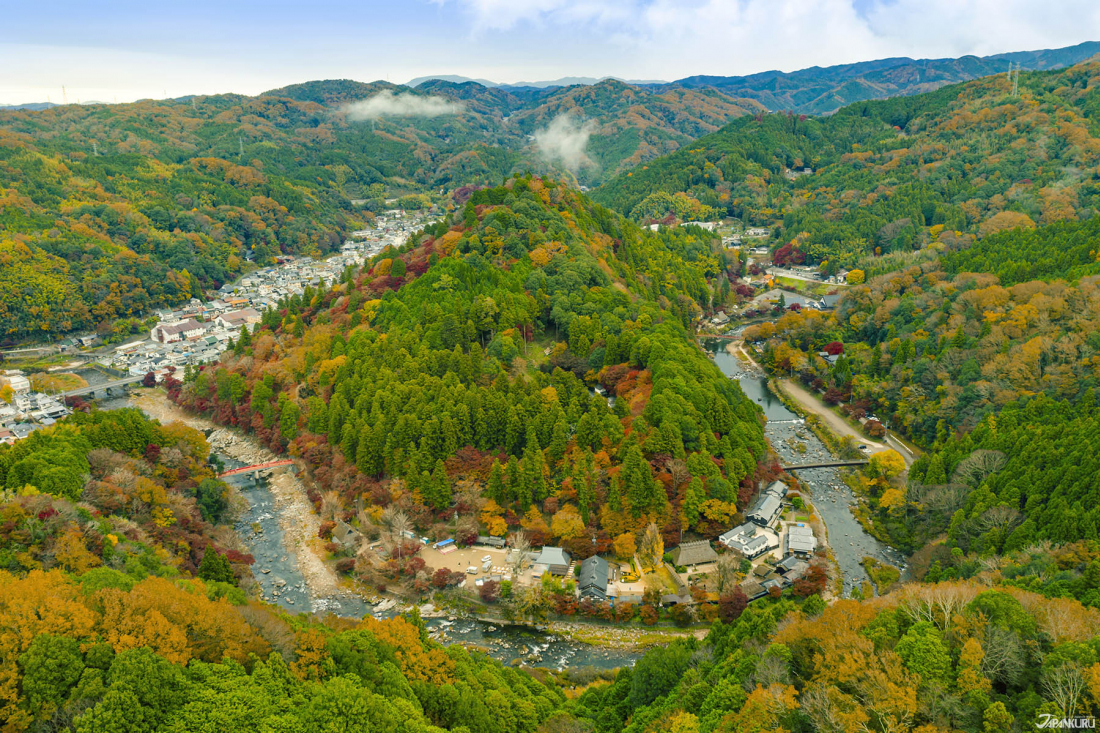 Toyota, Aichi
If you want to surround yourself with changing leaves throughout the afternoon before seeing them brightly lit from below after the sun sets, don't miss a trip to famous koyo spot Korankei, in the city of Toyota. Not only could you walk the paths among the trees and visit temples hidden in the woods for hours, but fall brings a festival atmosphere to the area, meaning food carts and a special night-time "illumination."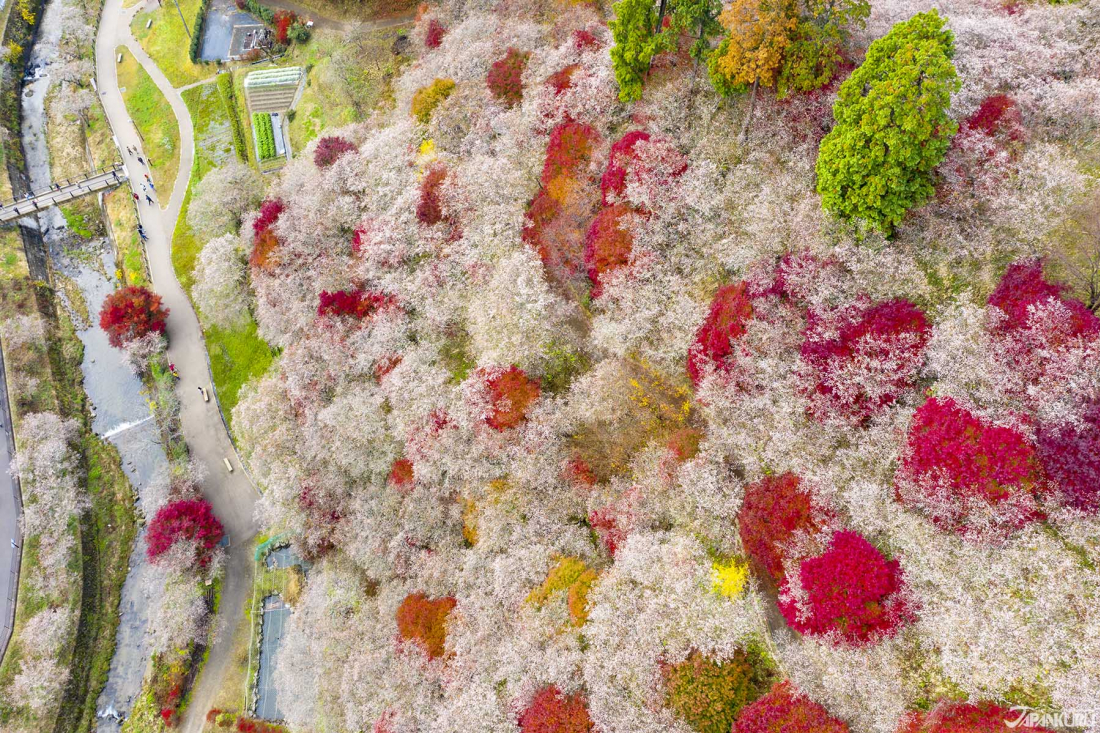 One of the other big reasons to visit Toyota in fall is to see their rare autumn-blooming cherry blossoms, which burst into bloom at the same time as the leaves start to change colors. The sakura trees and their light pink flowers are interspersed with the deep red color of Japanese maples, making for a totally unique koyo experience.
▶︎ More on koyo in Toyota here!
Where Will You Go for Koyo?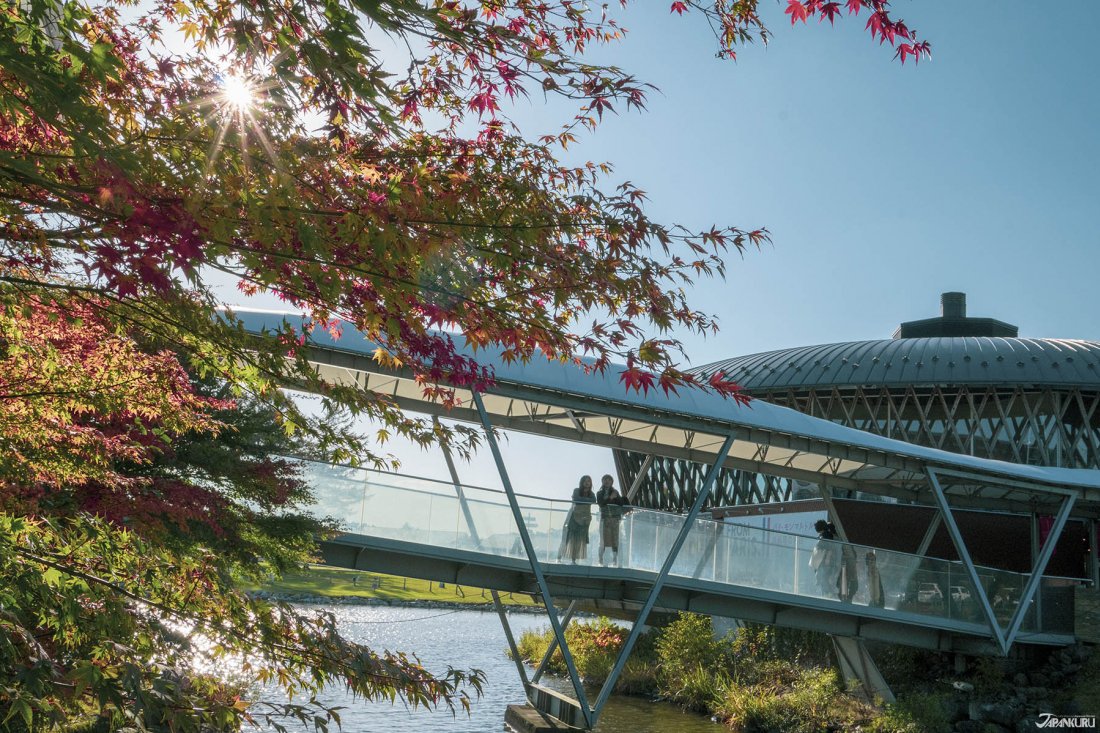 Got a favorite koyo destination? A secret spot where the trees are like magic? We'd love to hear all about it! Send us a message and don't forget to follow us on twitter, instagram, and facebook, and for more info and updates from Japan, check Japankuru for new articles every day!
Source: JAPANKURU