What's a Kominka? Explore the Beauty of Japan's Traditional Houses (and Stay the Night!)
Kominka are houses with old-fashioned atmosphere and the best of Japanese architecture, and thankfully, some of them are still around.


The Kominka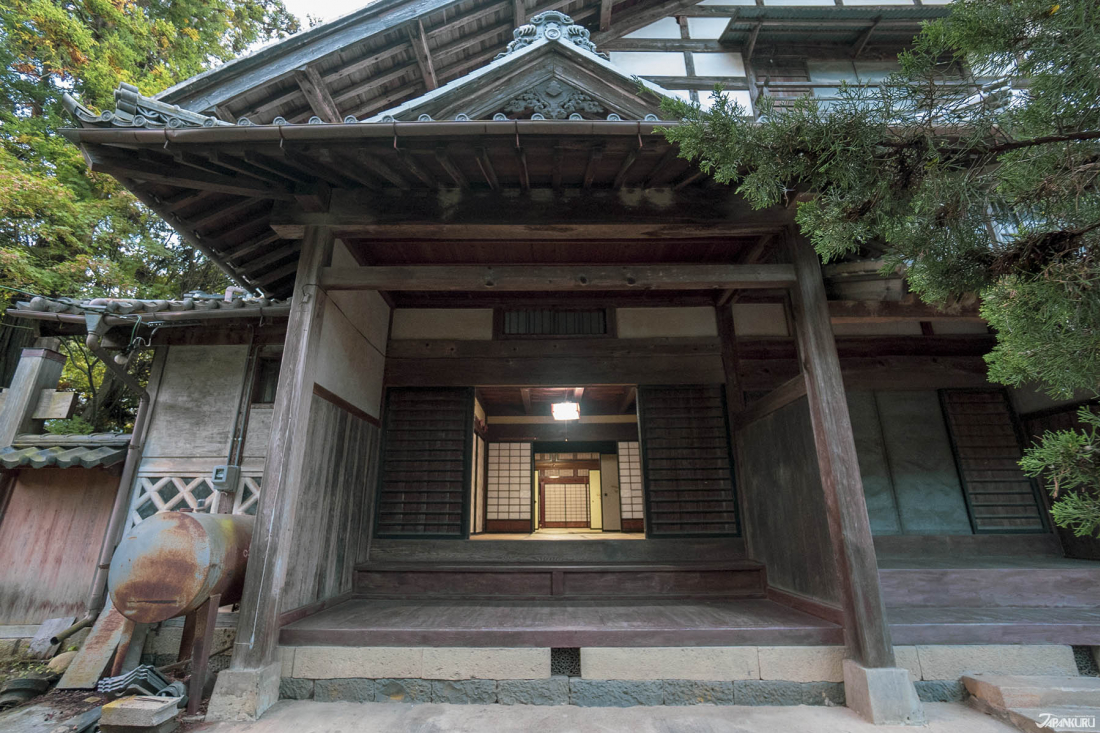 What is a Japanese kominka? The truth is, these buildings come in as many shapes and sizes as there are styles of architecture in Japan, but put simply a kominka is a traditional Japanese-style house, built anywhere from a few decades to hundreds of years ago. If you can imagine an old-fashioned home in the Japanese countryside, you're probably thinking of a kominka. Kominka often have tatami mat floors and thatched roofs, sometimes with long sturdy beams running the length of the house to hold up the ceiling, or wooden porches tracing a path around the outside of the structure. These pieces of precious cultural history have fallen out of favor as homes in recent decades despite their beautiful architecture, with most residents of Japan now choosing newly-constructed highrises in Tokyo and other big cities instead. But fortunately for the many travelers who visit Japan hoping to catch a glimpse of traditional culture and spend some enjoying the uniquely Japanese atmosphere, there are still spots all over the country where these historic houses are preserved and maintained. In some cases, the buildings are museum pieces meant to be admired, while in others the kominka have been renovated in surprising ways for everyday use, but all of these spots are worth checking out for any kominka lover!
Tour a Kominka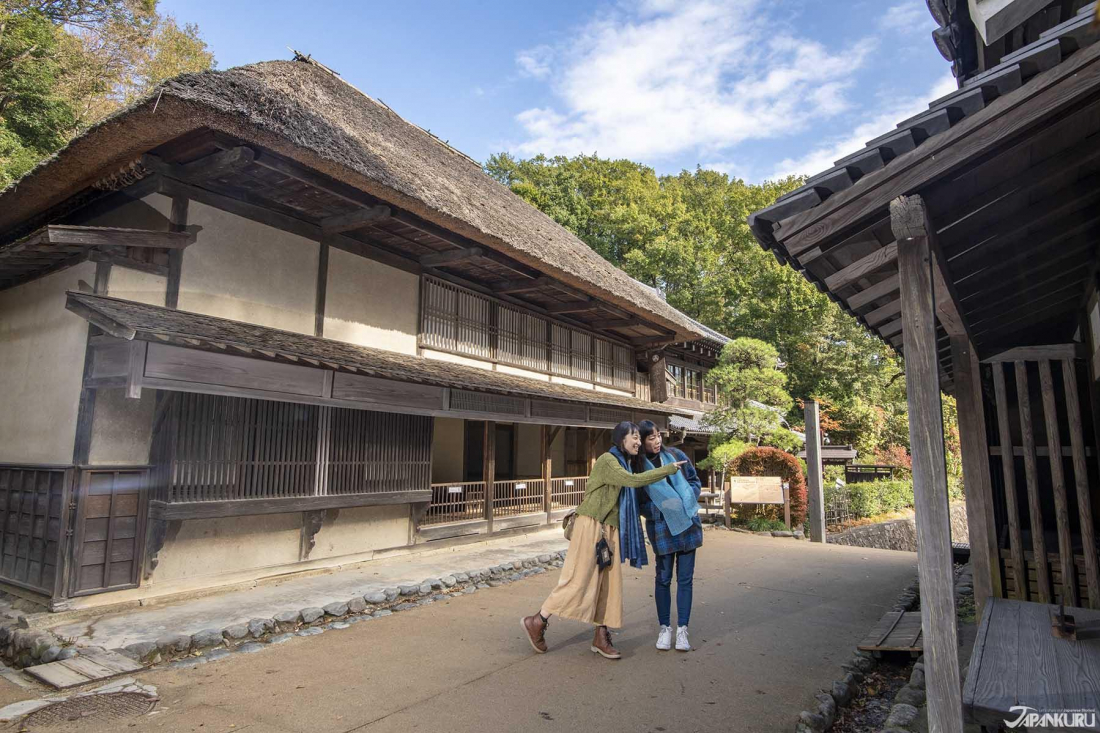 Ever wish you could take a trip back in time to hang out with the samurai, or travel the roads and explore the villages scattered throughout Edo-era Japan (1603-1868)? Well, the closest you might get to that kind of time travel is a trip to the Kawasaki City Japan Open-Air Folk House Museum (AKA Nihon Minka-en/日本民家園). This open-air museum is dedicated to the Japanese kominka, and the spacious grounds cover a whole hillside with a collection of real, centuries-old historic buildings, uprooted from their original locations all over Japan and brought together in one little "village" just outside Tokyo. Visitors can start by visiting the museum's little indoor exhibition space to learn all about the regional and specialized architecture of Japan's kominka, before wandering along the paths and through the dirt-floored foyers and kitchens of the houses.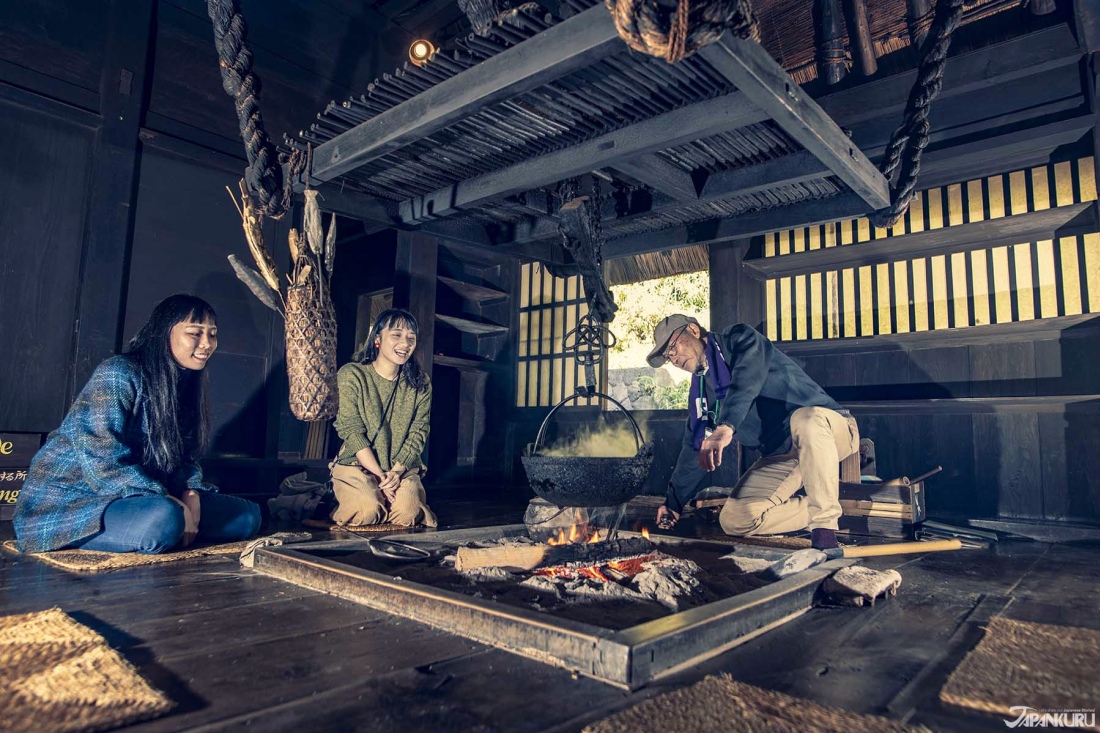 There are houses from famous traditional villages like Gifu's Shirakawago, local farmhouses that were originally built nearby right in Kawasaki (albeit close to 300 years ago), the homes of shop- and inn-keepers, plus specialized regional architecture like northern-Japanese huts made with snow-resistant straw roofs, and even a kabuki stage built over a century ago for theater-goers in western Japan. The Nihon Minka-en even offers workshops and demonstrations related to traditional Japanese culture, to round out the experience. For anyone with an interest in old-fashioned Japanese houses and traditional culture, there's nowhere better to immerse yourself than the Kawasaki City Japan Open-Air Folk House Museum.
Japan Open-Air Folk House Museum (日本民家園, Nihon Minka-en)
7-1-1 Masugata, Tama Ward, Kawasaki, Kanagawa
Hours: Mar to Oct 9:30 – 17:00 / Nov to Feb 9:30 – 16:30
Admission: adults 500 yen | students 300 yen | seniors 300 yen | children free
Official Website (en)
Relax & Snack in a Kominka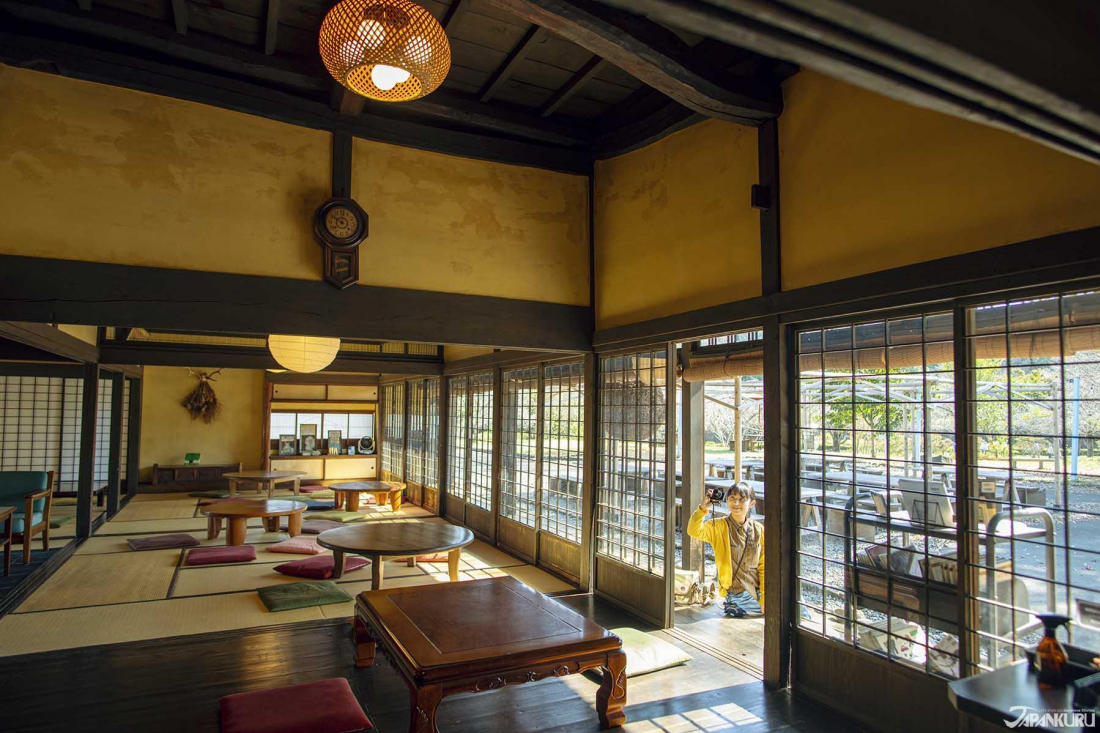 After absorbing the beautiful variety of kominka at the Nihon Minka-en, the next step is to spend some time in one, and fortunately kominka cafes have become increasingly popular around Japan in recent years. These renovated kominka are popping up more and more as it becomes clear that customers enjoy the chance to sit back and relax in this unique Japanese-style atmosphere that isn't usually a part of most people's daily lives, and each cafe has its own unique style and level of modernization.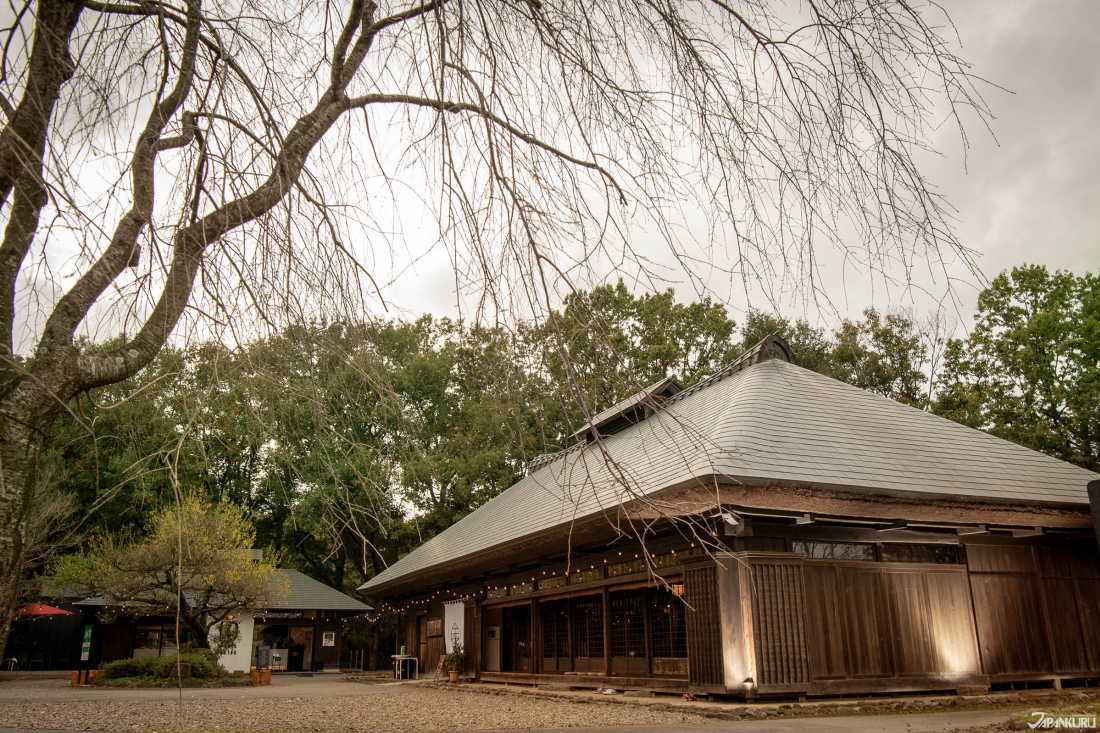 In Tenpyo Park, a Tochigi park (north of Tokyo) with grassy lawns, woodlands, and some historic monuments, a traditional kominka farmhouse formally named "Yoakemae" now serves as the seating area for the park cafe, 10 Picnic Tables. Bright sun shines through the wall of sliding doors, illuminating tatami mats with low tables, cushions on wooden floors, and some retro seating for those who prefer chairs. Visitors can grab fresh coffee and food made with local Tochigi ingredients from the cafe counter next door, and enjoy a taste of kominka life! (When the weather's especially nice, the narrow porch around the house is a great place to sit, too!)
10 Picnic Tables
Tenpyo Park, 821-1 Kokubunji, Shimotsuke, Tochigi
Hours: 11:00 – 17:00
Official Website (jp)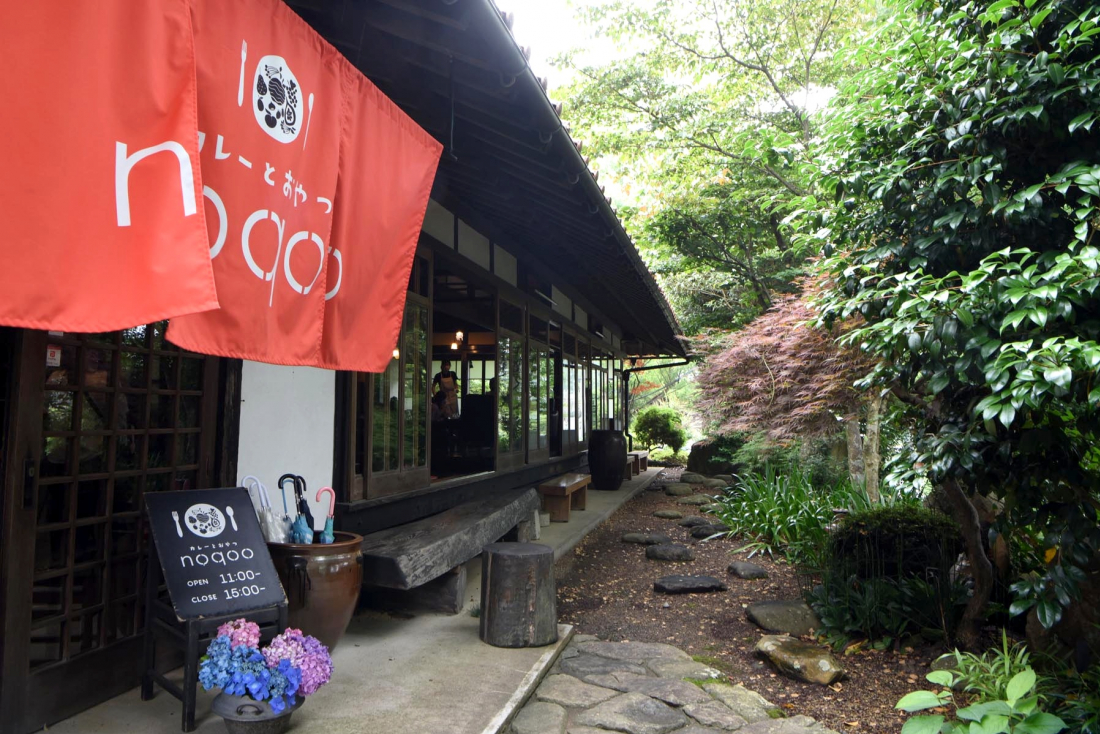 For a different vibe in a very different part of Japan, Noqoo is a kominka cafe in the little town of Miyoshi, Hiroshima, nestled into the ground of Hirata Farm (which specializes in fruit-picking)! Guests are led to the cafe's raised wooden seating area and brought a menu filled with what might be a surprise addition – curry! Japanese curry, Thai-style curry, and Indian keema curry are just a few of the tasty curry options that visitors can chow down on in this stylish Japanese farmhouse!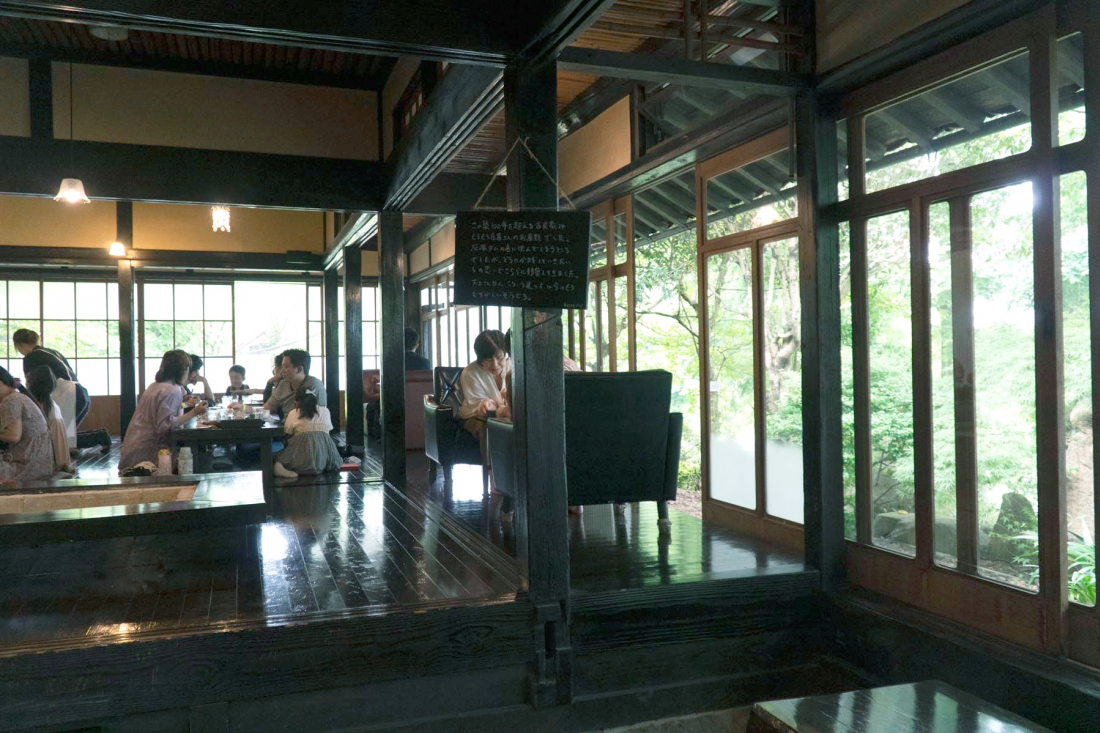 This kominka is located right in the middle of a fruit farm, so it might be less of a surprise that the dessert menu offers a variety of decadent options based around whatever fruit is in season at the time. The changing seasonal menu means that the fruit is always at its freshest and most delicious, whether it's a juicy red strawberry placed atop a Japanese-style pudding, or a parfait stuffed with layers of ice cream, granola, and clusters of cherries. If you're in the Hiroshima countryside, there's no better place to grab a cup of coffee and a bite of something delicious!
Noqoo (ノクー)
Hirata Farm, 1747-2 Uedamachi, Miyoshi, Hiroshima
Hours: Mar to Nov 11:00 – 17:00 (open every day) | Dec to Feb 11:00 – 15:00 (closed Thu/Fri)
Official Website (jp)
Sleep Over in a Kominka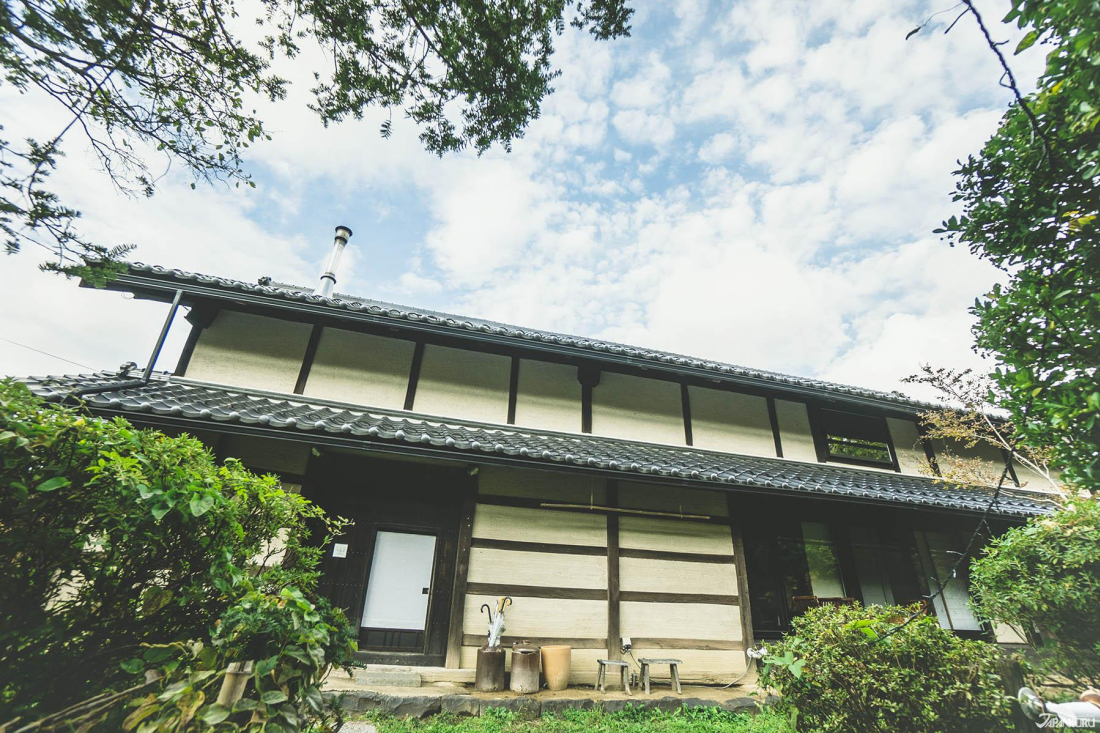 Ready to take the next step and stay the night in a kominka guesthouse? Luckily, these guesthouses are also on the increase around Japan, finding new interest among young travelers who appreciate the usual mix of traditional architecture, retro fittings, and a little modern styling. From little carpenters' townhouses in Tsubame-Sanjo to countryside ceramics retreats in Mashiko, these cool accommodations transform traditional buildings of all kinds into relaxing places to rest your head at night, but one region in Nagano has made it a mission in recent years to transform local unused kominka into stylish getaway destinations. As time goes on, more and more of the underutilized buildings in the Shiga Area of Nagano's Matsumoto City are going on to become something totally new.
One of those new kominka guesthouses is Sabou Shiga, run by a cheery proprietor with a fondness for vinyl records and knack for creating cozy spaces. Like many of the newer transformed kominka guesthouses, Sabou Shiga has both a Western-style sleeping space with a bed, and also a Japanese-style room with tatami mat floors and space for Japanese futons, while the breakfast nook and other living spaces are a mix of Japanese and Western-style features. Don't miss the chance to warm any cold fingers by the fire of the wood-burning stove!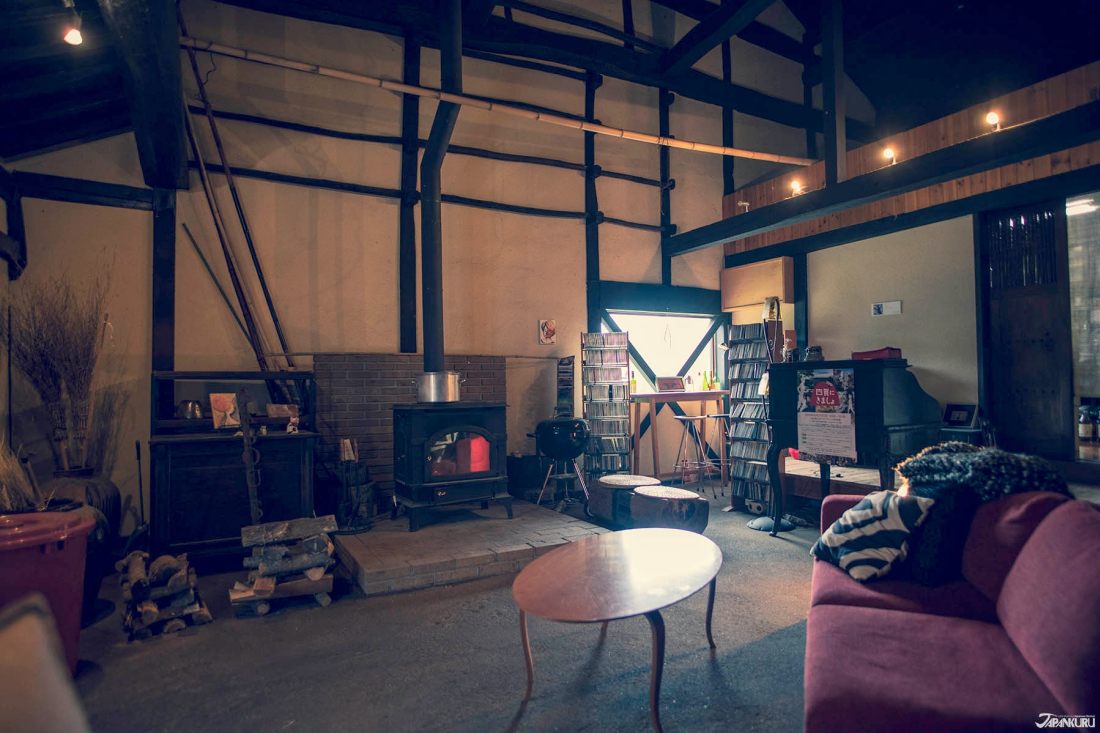 You don't actually have to sleep over to enjoy Sabou Shiga, though. Kitchen staff at the guesthouse prepare decadent meals for overnight guests, but reservations can also be made for just a lovely lunch made with local ingredients and recipes.
Sabou Shiga (sabouしが)
448 Tononoiri, Matsumoto, Nagano
Official Website (jp) | Reservations (jp)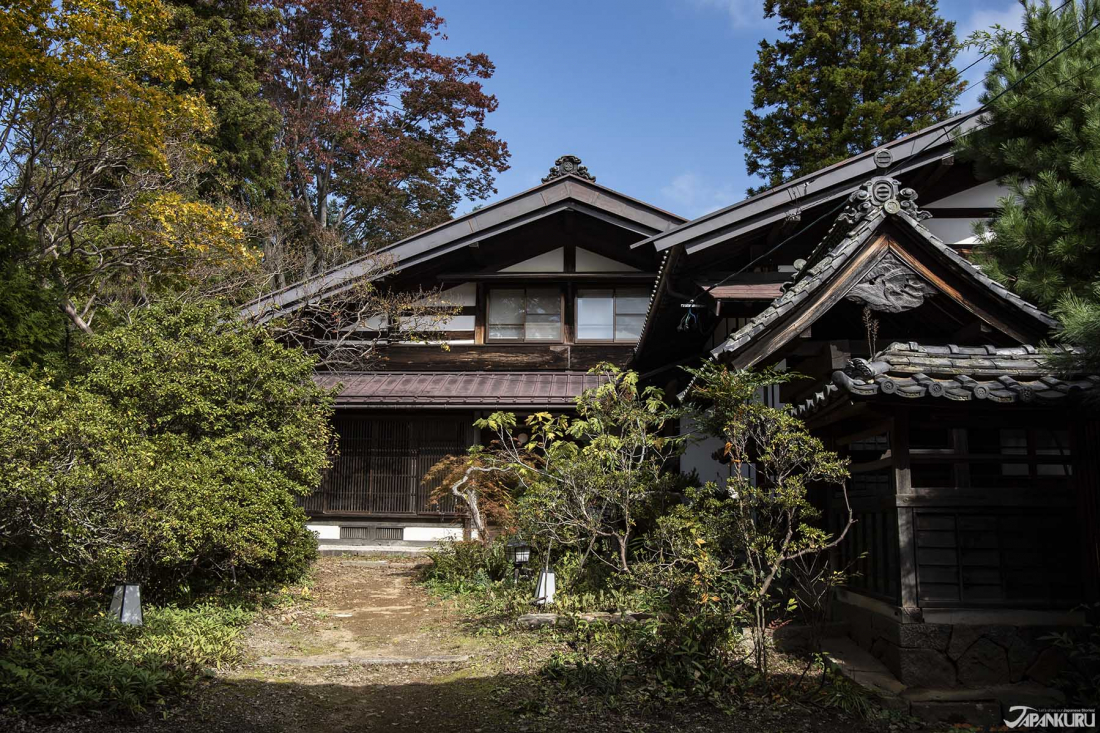 While Sabou Shiga is cozy and eclectic, Satoyama villa DEN (a little outside the Shiga area and closer to Matsumoto Station) is both beautifully traditional and extremely modern, with a unique melding of Japanese and European minimalism. While the outside might look like a majestic old Japanese country mansion, inside the rooms are a patchwork of sleek modern design and high-end Japanese-style guest rooms.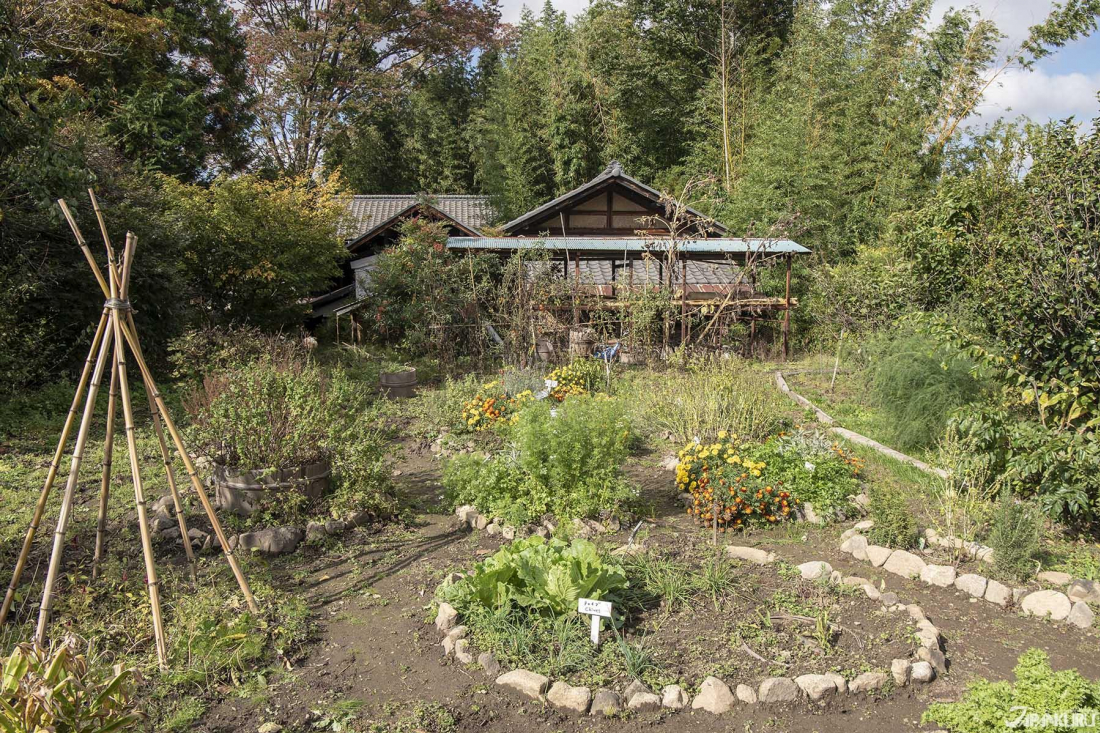 Food is an exciting part of staying at DEN as well, but there are no kitchen staff providing meals here. Instead, guests are free to go out and pick fruit and vegetables fresh from the gardens and fields surrounding the old house, cooking it all up in the kominka's modern renovated kitchen. The staff particularly recommend cutting a few sprigs from the herb garden to brew into unique herbal tea, which you can sip while hanging out on the deck in a neighboring rice patty, which overlooks the picturesque kominka and the city far in the distance.
Satoyama villa DEN
5471 Nakayama, Matsumoto, Nagano
Official Website (jp)
Live the Kominka Life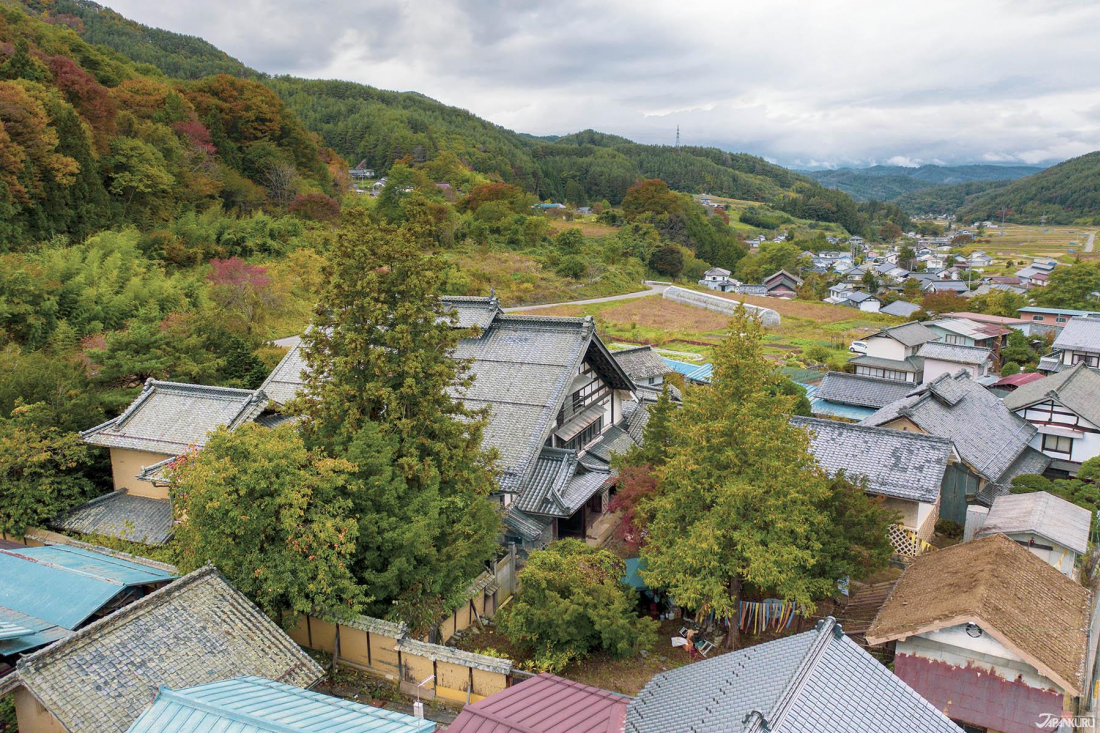 For everyday life, the practicality of a compact Tokyo apartment is a fact of life for millions of people living in Japan, but to enjoy the best of Japanese culture, there's no doubt that spending time in and around kominka is the way to go. These beautiful houses with their unique and varied architecture are emblematic of traditional Japanese culture, and fortunately, there are more and more ways to enjoy them without moving in!
---
Basic Info
Name: Japanese kominka (日本の古民家)
---
For more info and updates from Japan, check Japankuru for new articles, and don't forget to follow us on Twitter, Instagram, and Facebook!
Source: JAPANKURU